The time of year is fast approaching where we can show our appreciation for the father figures in our lives! The dads, uncles, grandfathers and other men who help guide us through our lives and bring us up to be the best we can be. They deserve a little celebrating!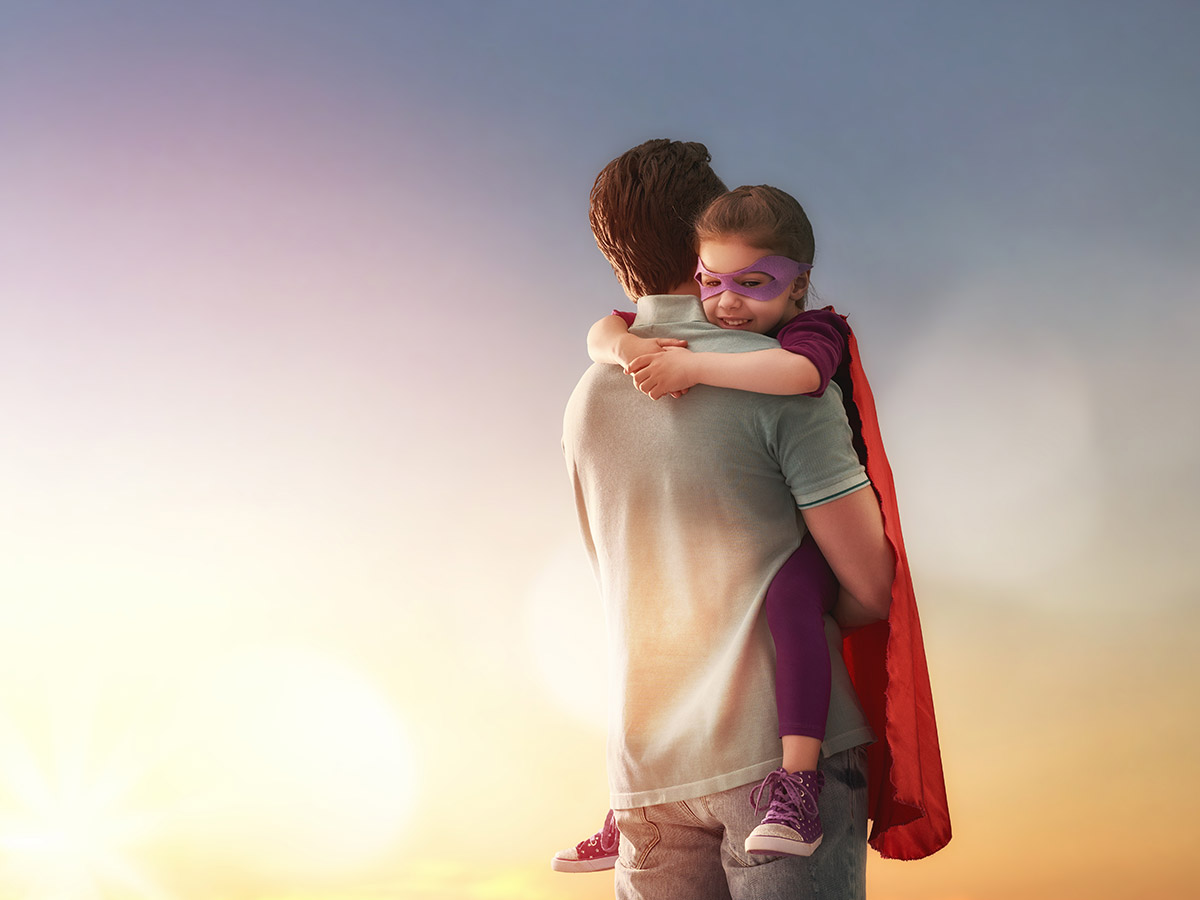 Yuganov Konstantin/Shutterstock.com
In Australia, Father's Day falls on the first Sunday in September. This year it is taking place on September 1st!
Father's Day activities and events are always a hit – showing dads how much you appreciate them with gifts and quality time is a great way to make them feel loved.
---
5 Fun Father's Day Activities
Whether you're able to have dads and father figures visiting for the day, or just want to encourage your class to take something special home, take a look at these thoughtful and loving father's day activities from our Father's Day Collection!
Gift Giving
Gift-giving to show your love and appreciation is an age-old tradition. Every year, it can be difficult to think of something new!
Holly's blog on Father's Day Classroom Gift Ideas will give you some great, easy ideas for your students! Otherwise, Easy and Fantastic Father's Day Craft Ideas like our Surprise Gift Box using these Father's Day Decorative Square Templates are always a hit!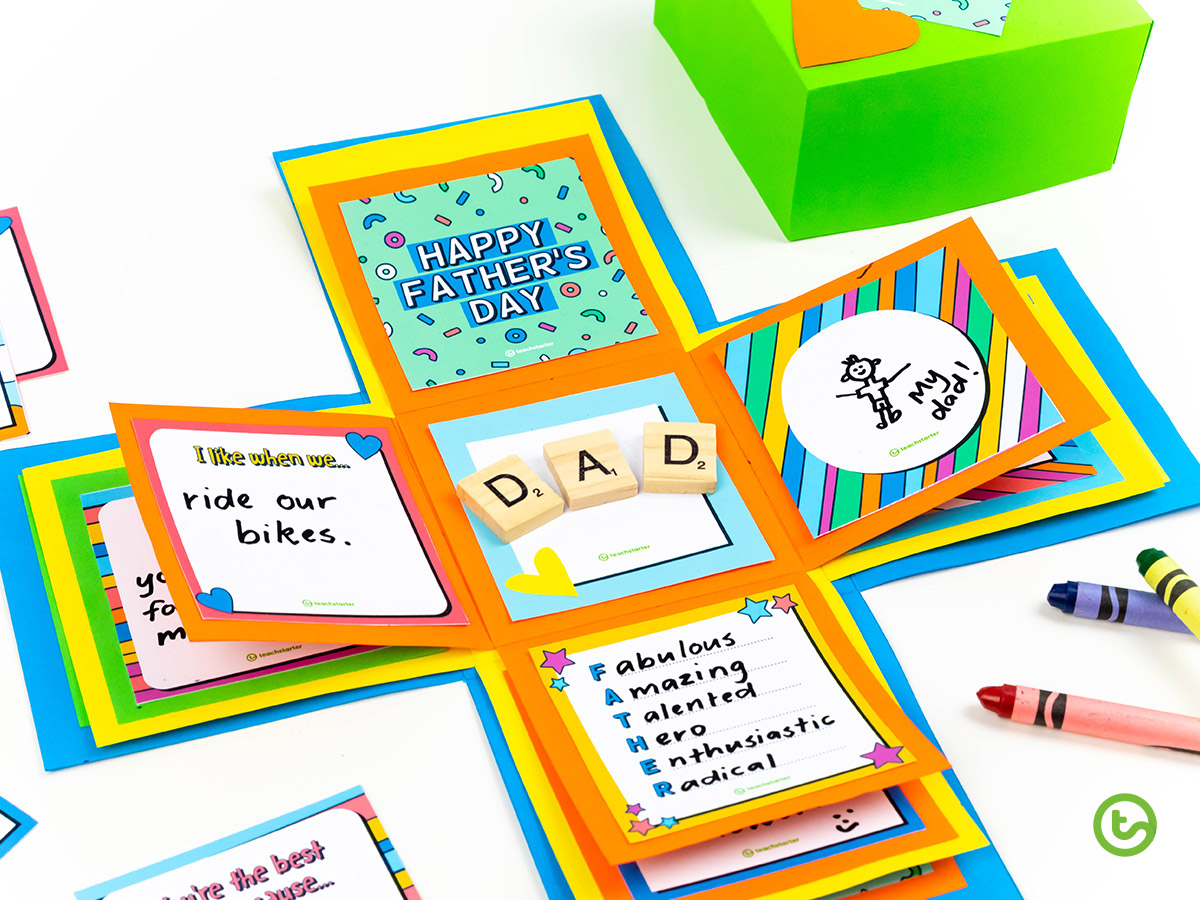 For older kids, why not get them to put together a Father's Day Coupon Booklet – they can fill each coupon with a favour or activity dad will love!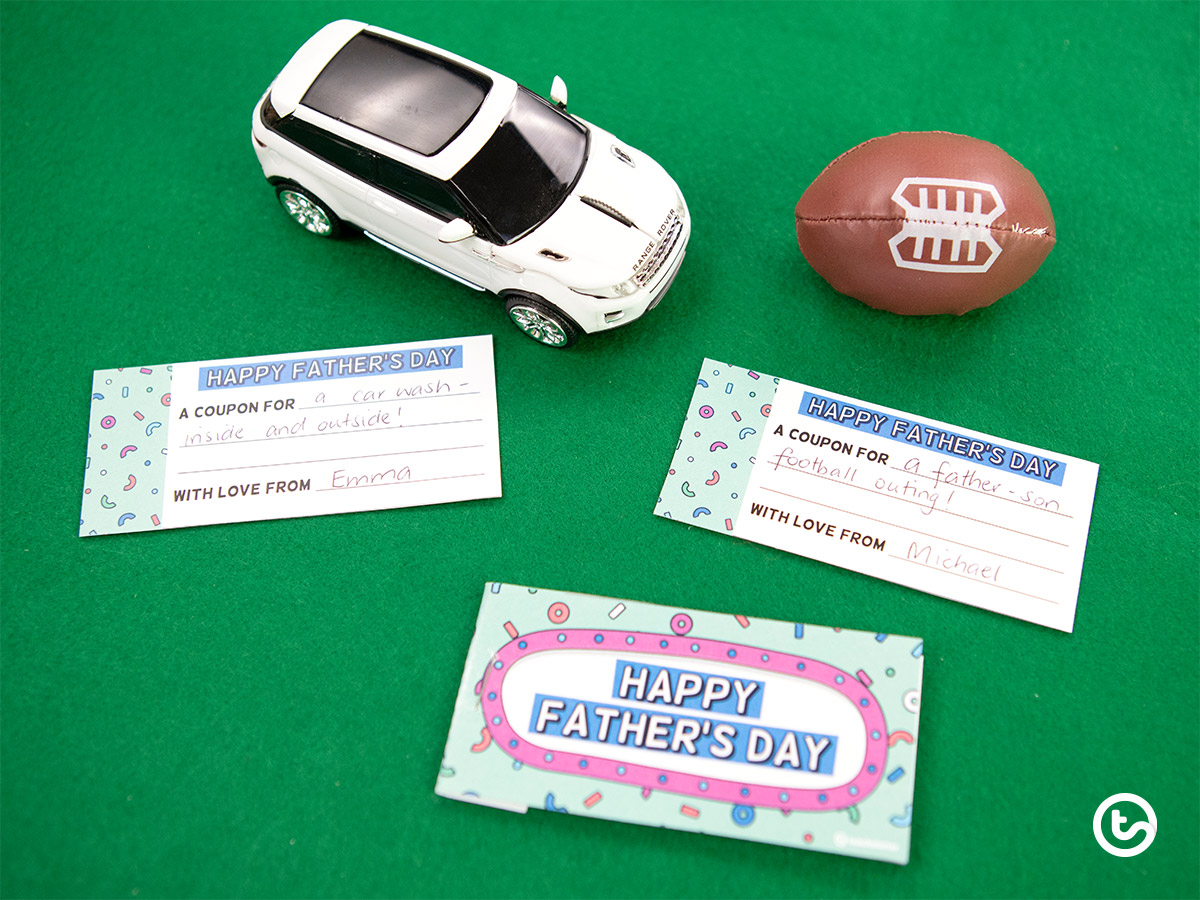 How cute is this?! We fell in love with Tegan Compson's Father's Day gift! She simply purchased some frames and took out the glass. Gluing the rocks in herself with superglue, her students were free to write their own special messages to their dads!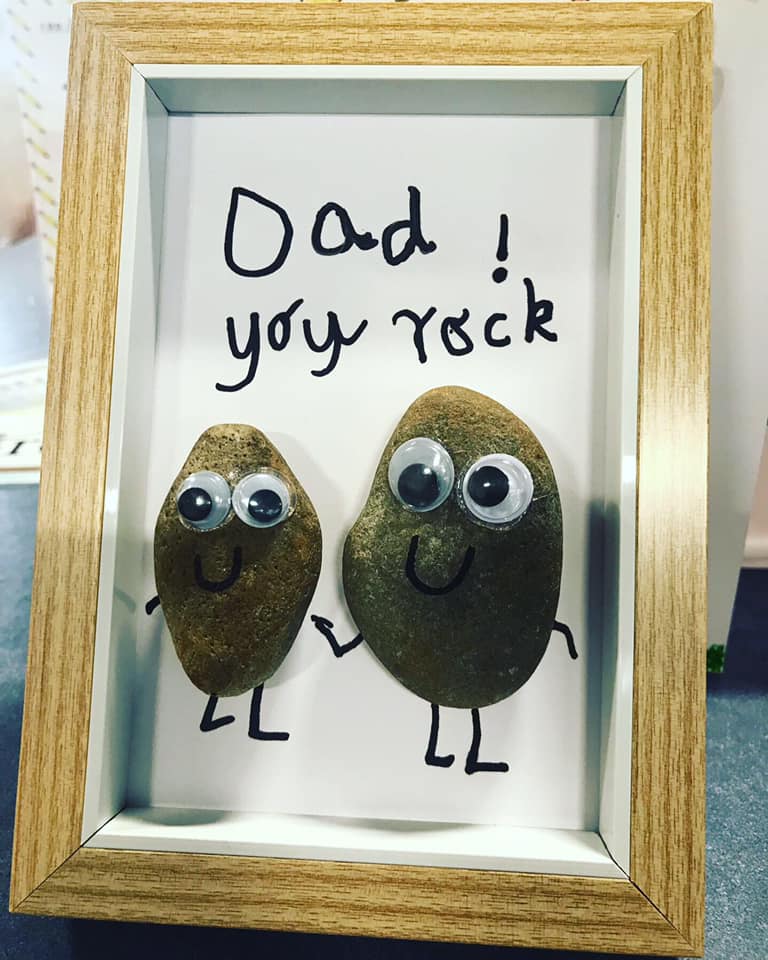 ---
A Father's Day Celebration
Why not have dad's visit the classroom to celebrate Father's Day? Morning Teas aren't just for mums! If dads can't make it, suggest that your students invite another special adult from their lives to celebrate with.
Make an Invitation
You can't have a celebration without an invitation! Take inspiration from our  Invitation Text Type Poster With Annotations and create a unique invitation to suit your class's needs!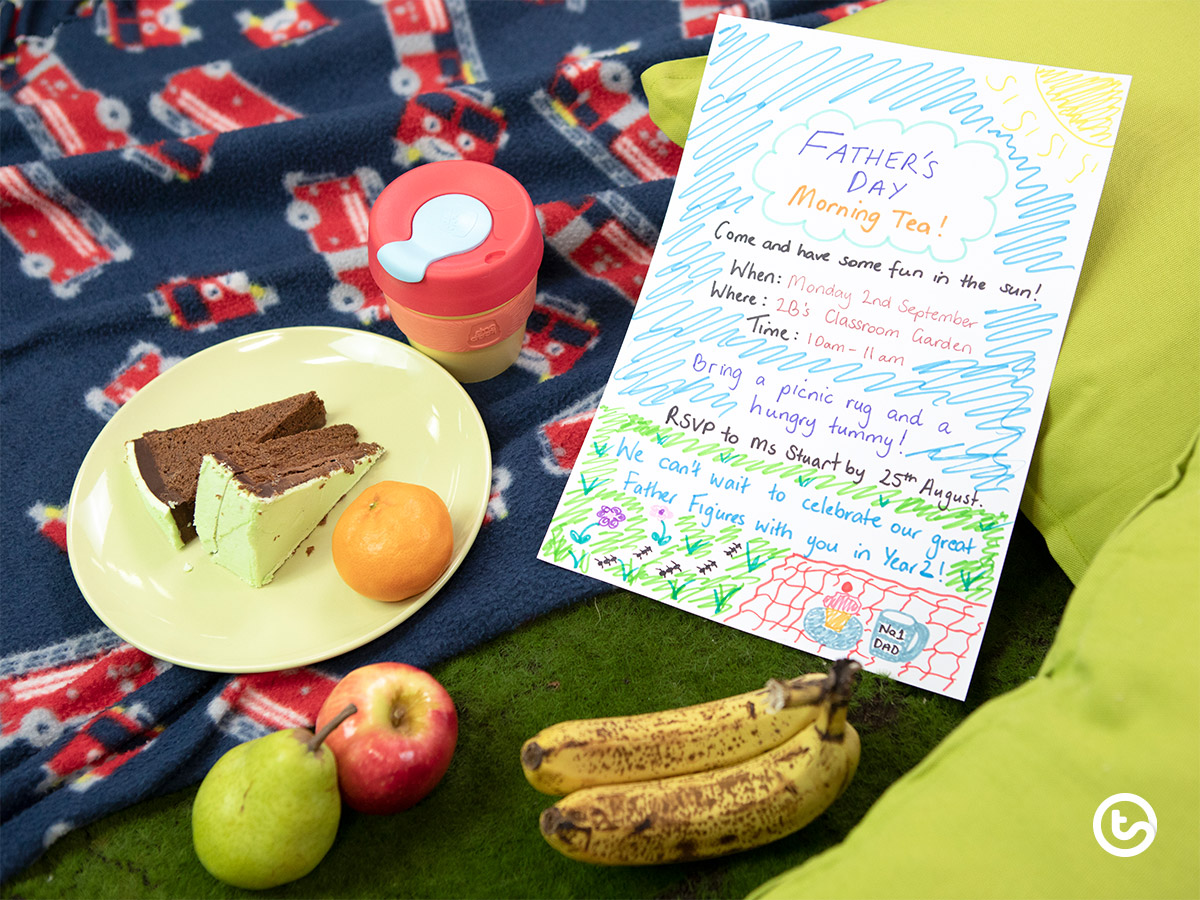 Why not ask your class to create their own? Give them the details, and let them go crazy!
Your students can make these invitations as detailed or as simple as necessary – make sure to send them out a couple of weeks in advance so your families have plenty of notice.
Specify exactly where, when and what your dads will need to bring. Your families will love having fun in the sun!
Decorate Your Classroom
Show your dads and father figures that you're appreciative of all that they do by decorating your classroom! Invite each student to complete a page from our Father's Day Bunting Worksheets. They look great hanging off a desk edge!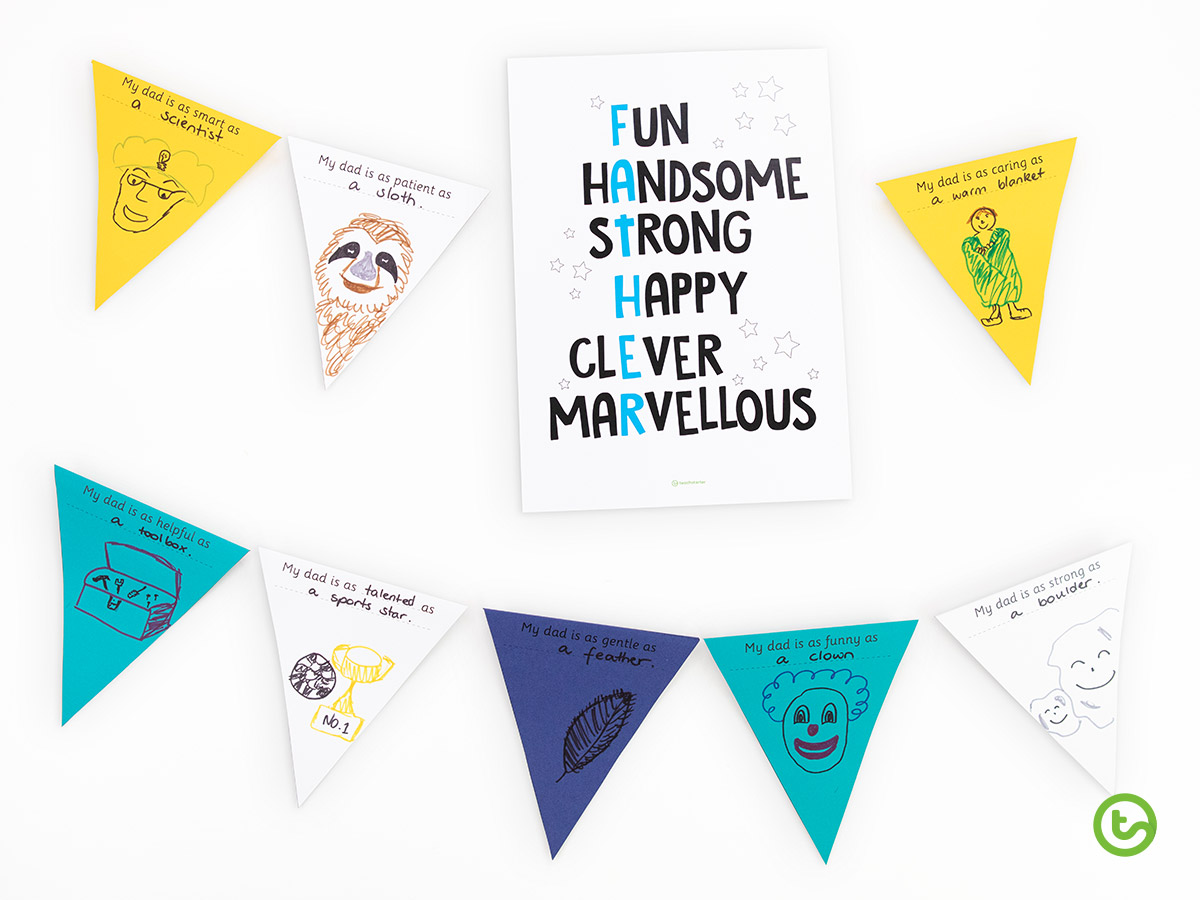 Fun-loving guy
Always there for me
Truly an inspiration
He will always be there for me
Every day is fun with him
Really, he's one of a kind!
Why not create a Father's Day Acrostic Poem? Presenting these personalised poems on each student's desk is a great touch that your dads will love!
Photo Booth
If your lucky students bring someone special to Father's Day celebrations, help them commemorate the occasion with a Father's Day Photo Booth!
Re-purposing our 'I'm a Reading Superhero' Wall Display for a Father's Day photo booth backdrop is an awesome way to give dads something to remember.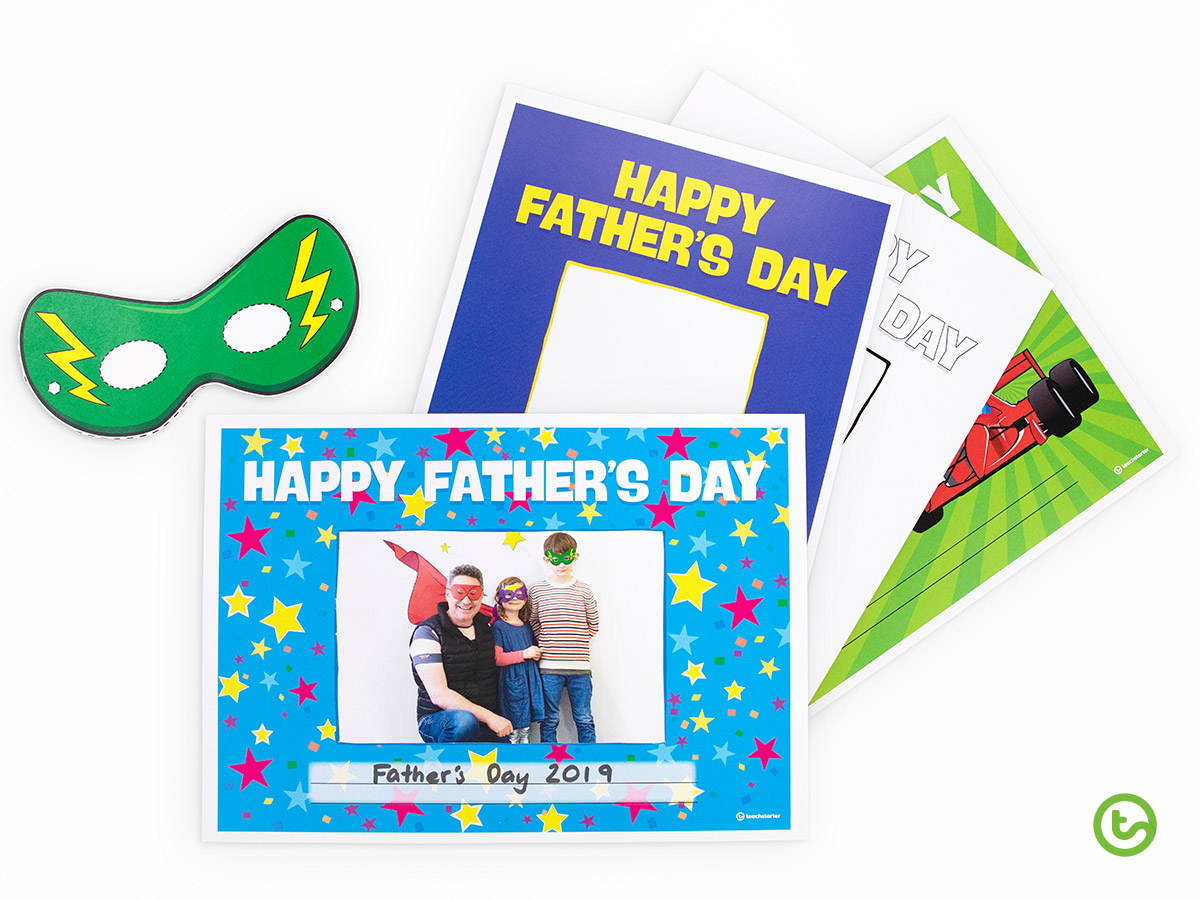 Pair it with the Father's Day Picture Templates – your dads will be lining up to get their snap taken. It's the perfect frame to send home to keep!
 School Activities for Dads
Lastly, you can't have a Father's Day Celebration without some fun activities for the dads and father figures who have come along!
Take dad back to school with our fun collection of STEM activities. They are the perfect collaborative activity for your students to complete with their special guest!
Either supply the materials yourself or include a list of suggested 'materials' on the invitation! See what fun creations your families will come up with.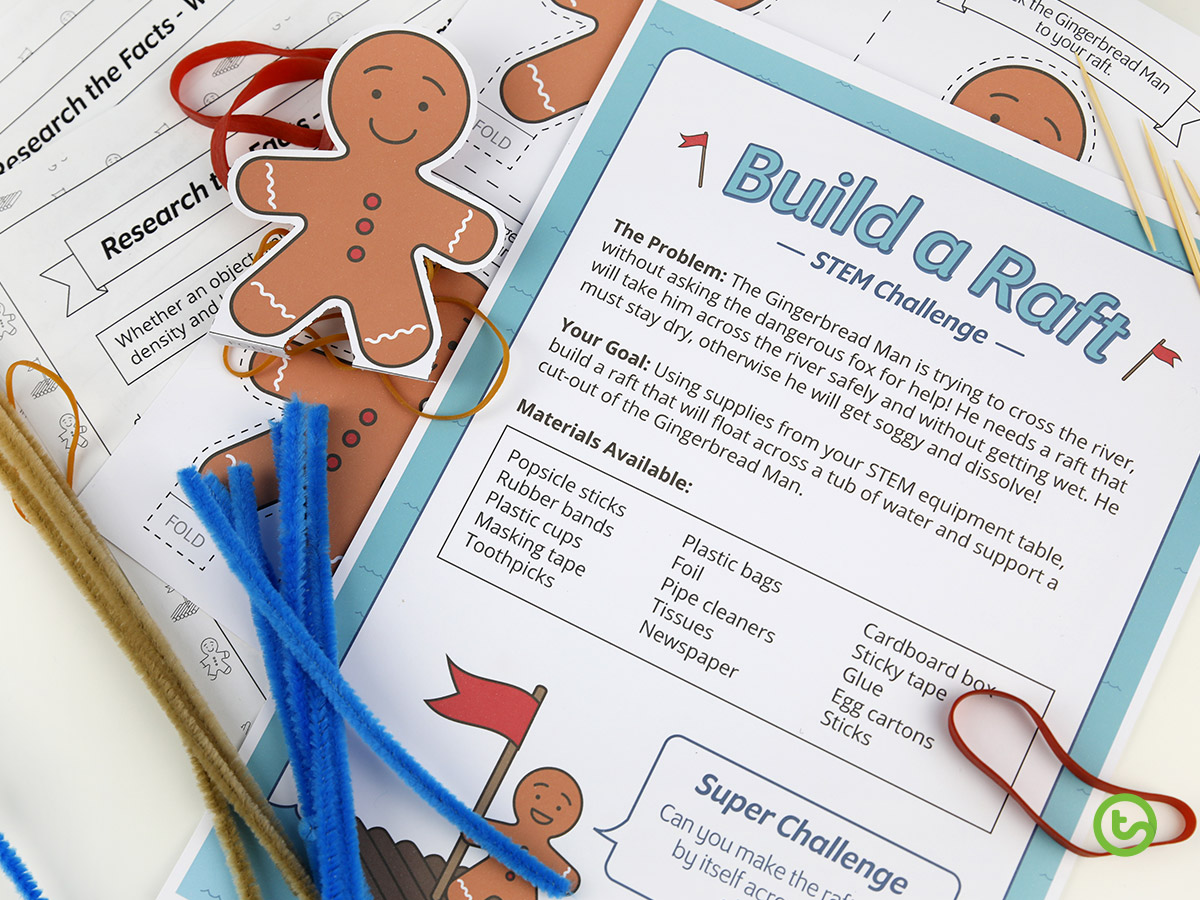 If STEM activities aren't on your radar, then get outside with some Active Games!
Active games give your students an opportunity to show off their learning as well as give them a fun brain break. During a Father's Day Celebration they are a great way for kids and their father figures to get out and about and have some fun moving their bodies! Ali's blog Let's Get Physical With Brain Break Active Games gives you all you need to learn about these fun activities.
---