Recently, I have felt a little bit sad that balloons are no longer the bright, cheerful, party item that makes everything better. While blogging about Lesson Hook Strategies to Launch Learning my balloon ex-friends cropped up as an idea for fun classroom displays several times. As most of us are aware, balloons may add some 'wow', but they have a number of environmental concerns associated with them. So, it dawned on me that there is a real need for an alternative.
In this blog, I'm going to share my top 5 ideas for using my new besty – the paper lantern.
---
What's the Problem with Balloons?
What goes up must come down. What ascends looking beautiful, descends in the form of ugly litter – including the latex balloons that are marketed as 'biodegradable'. I know that there's something magical about following the journey of a balloon, but the sad reality is, these floating, flexible bags travel vast distances and pollute the most remote and pristine places. Balloons return to land and sea, where they can be mistaken for food. Sea turtles, dolphins, whales, fish and birds have been found to have balloons and entangled balloon ribbons in their stomachs and these precious animals are dying.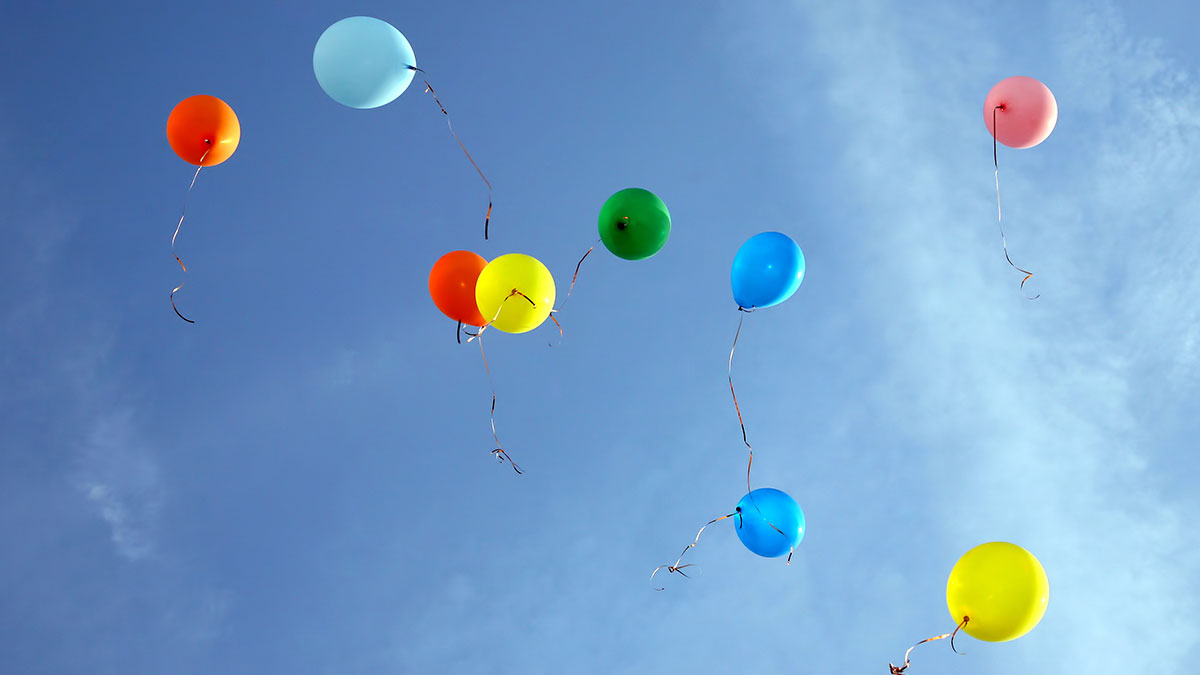 There's no getting around it, it's our job as educators to develop student knowledge, skills, values and world views necessary to contribute to more sustainable patterns of living. A huge part of our job is to encourage our students to think and act in ways that are necessary to create a more sustainable future.
How amazing does it feel to know that you can positively influence your students and empower them to take action that will lead to a more sustainable future? Balloons…it's a class discussion that needs to happen.
---
5 Ways to Use Paper Lanterns in the Classroom
Floating Phonics
Make your phonics lesson float on air by displaying your sound of the week on a bright and cheery paper lantern. Why not use our Consonant Blends Fishbowl Sorting Activity to create visual impact. Add a basket to your lantern and ask the students to fill the basket by adding words with the corresponding sound.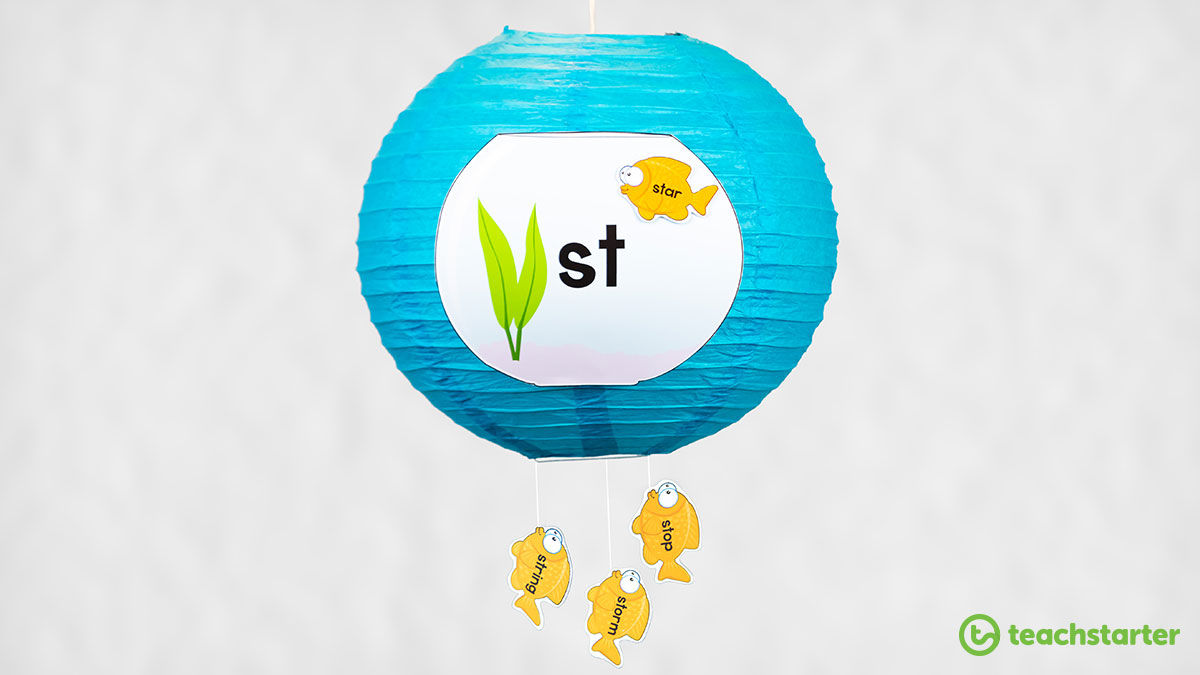 Class Birthday Display
Hang a lantern for each month of the year and stick on photos of your students or add a basket and write their names on pop sticks.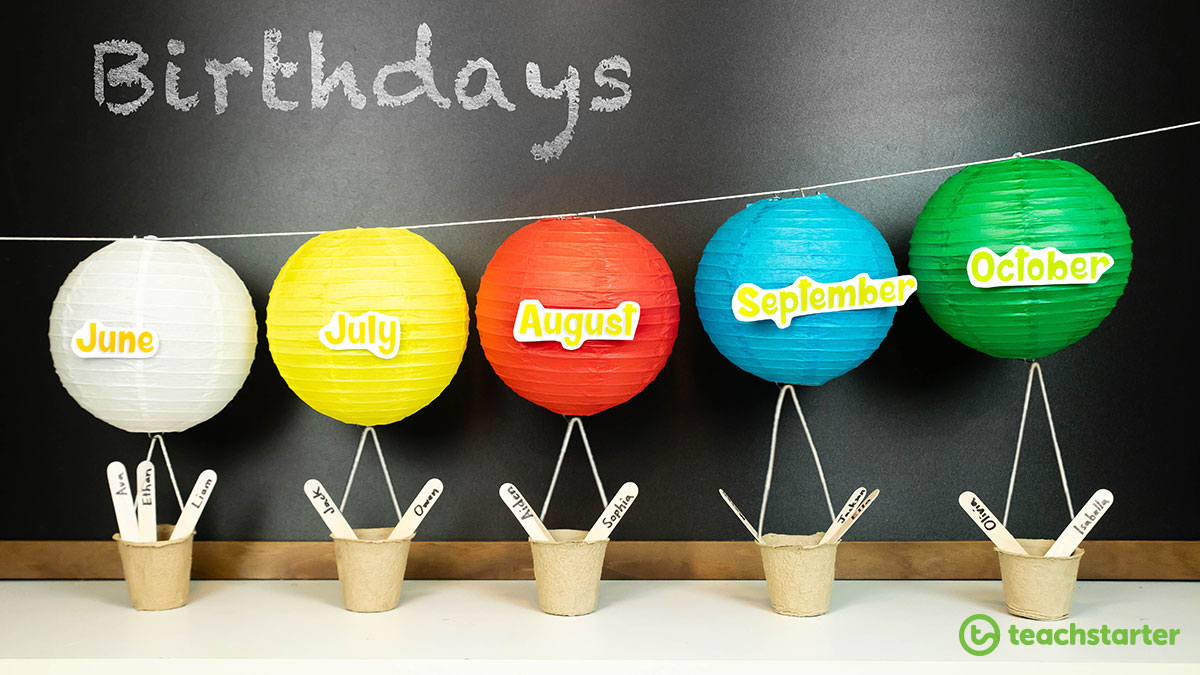 Day and Night Display
With a creative mind, paper lanterns can be used to demonstrate the science concept of night and day.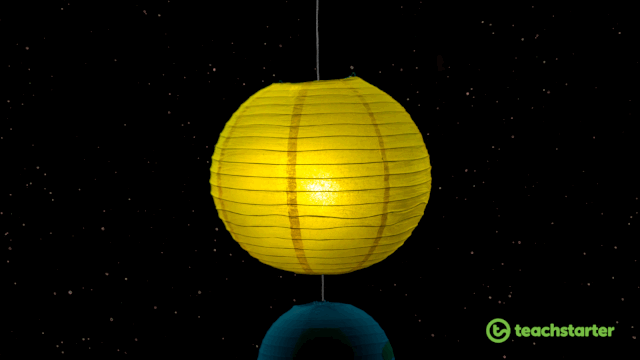 Re-create the above GIF in a simple way with a blue lantern and a torch.
How to do it:
Paint some green earth (or use green tissue paper) onto a small blue lantern.
Use a torch to show how one side of the Earth is bathed in warm sunlight while the other side is darker and cooler.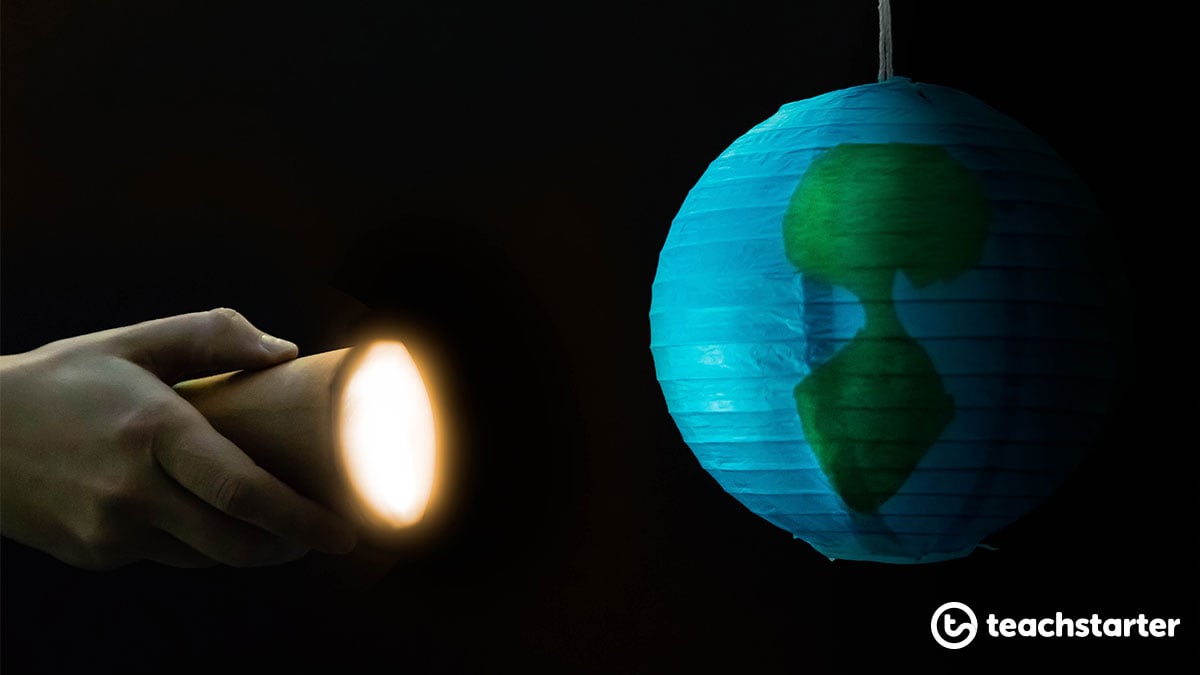 Key teaching points to include:
We have day and night because the Earth spins. It spins on an imaginary tilted axis.
The Earth takes 24 hours to make one complete turn. We don't feel this movement.
The Sun is huge in size when compared to the Earth.
Emotion Lanterns
Provide your students with the opportunity to express how they are feeling by creating an interactive display of emotion lanterns.
You will need:
8 or more lanterns (depending on the needs of your class)
emotion labels
a small basket to place under each basket
pop sticks (one for each student).
How to do it:
Label each lantern with an emotion. I like to include happy, sad, angry, frustrated, calm, scared, worried and excited.
Hang the lanterns at a low level over a table or counter of some kind.
Place a small basket under each lantern.
Write the name of each student on individual pop sticks
At the start of the day, ask the students to choose which emotion lantern best fits how they are feeling and to place their pop stick into the corresponding basket.
Encourage the students to monitor how they are feeling throughout the day and to move their name stick if necessary.
Return the pop sticks to the pop stick basket at the end of the day.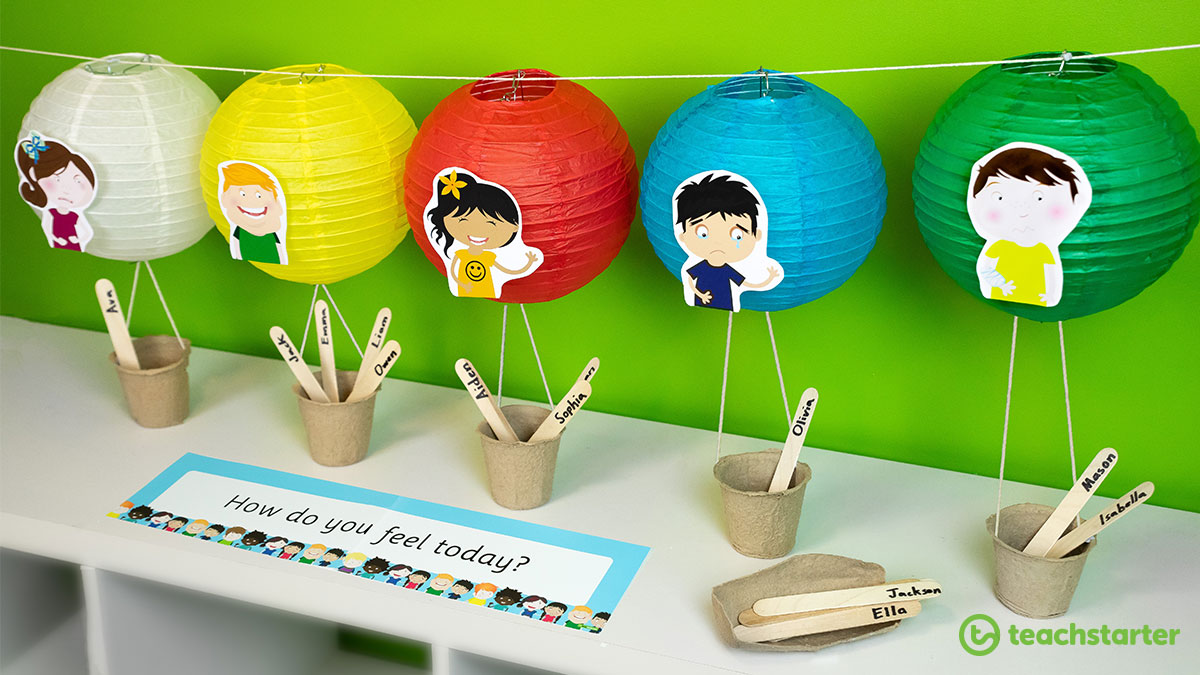 Open-Ended Question Prompt
As a quick and easy way to encourage critical thinking, why not create an open-ended question display that pops!
Download our Question Starter Flashcards. Hang paper lanterns in the classroom as a reminder for students to start their open-ended questions with:
When?
What?
Where?
Why?
Who?
How?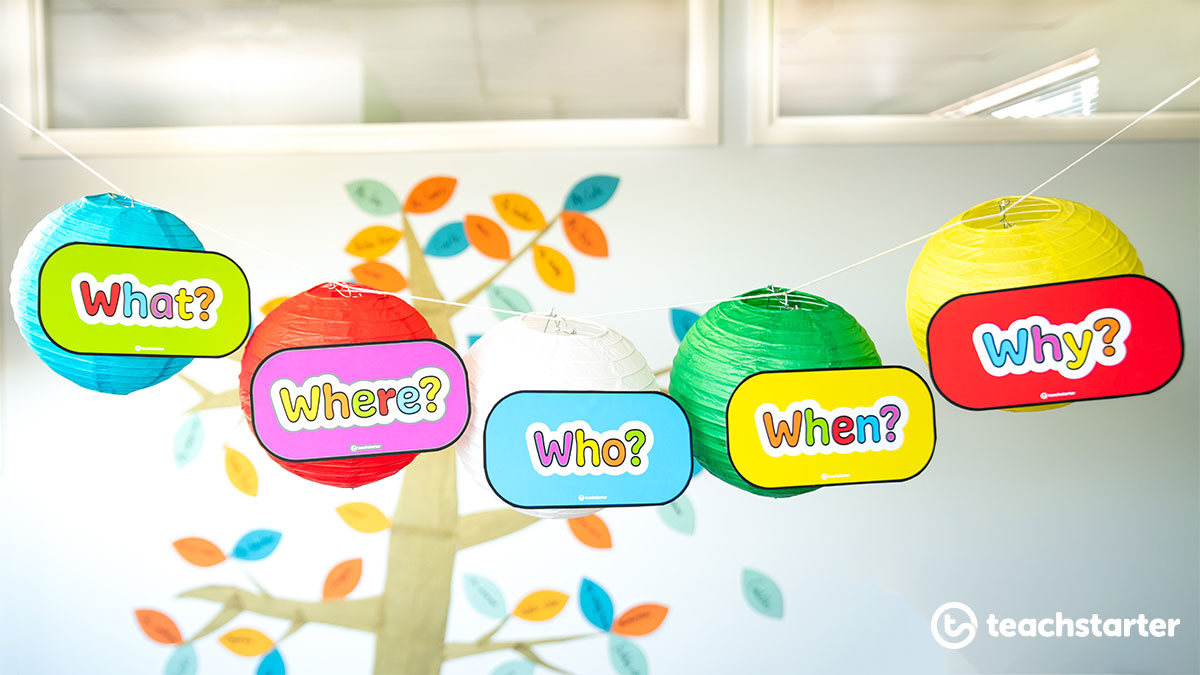 Oh, there are so many more ideas floating around in my mind! I hope that you are as ready as me to ditch the balloons and bring paper lanterns into your classroom to give it a spherical buzz!!
If you find the time to add some spherical pop to your classroom, please share your wonderful work in the comments section of this Blog or tag #Teachstater in your photos on Instagram.
You might think that your idea is simple and obvious, but it could make a huge difference for others #sharingiscaring.