You've planned and prepped yourself out, and now the mercury is rising, things are heating up and you want something quick and fun to finish off an adventurous year. I hear you! You want to get your class excited about the holidays and energised to make those last few days count. What could be better to do just that than some summer-themed activities for the classroom?
Nothing, that's what!
---
Summer-Themed Activities
We've put together some fun and easy summer-themed activities to help your students get excited about the best season of the year (and give the Christmas craft a rest!). These quick activities are so easy to complete. Not only that, but they help to brighten up your classroom during those last few days of the term.
Summer Bucket List Activity
No, I'm not talking about that kind of bucket list! I'm talking about this cute bucket and spade activity that you can use to create a wall display of all the things your students are looking forward to in the upcoming summer break.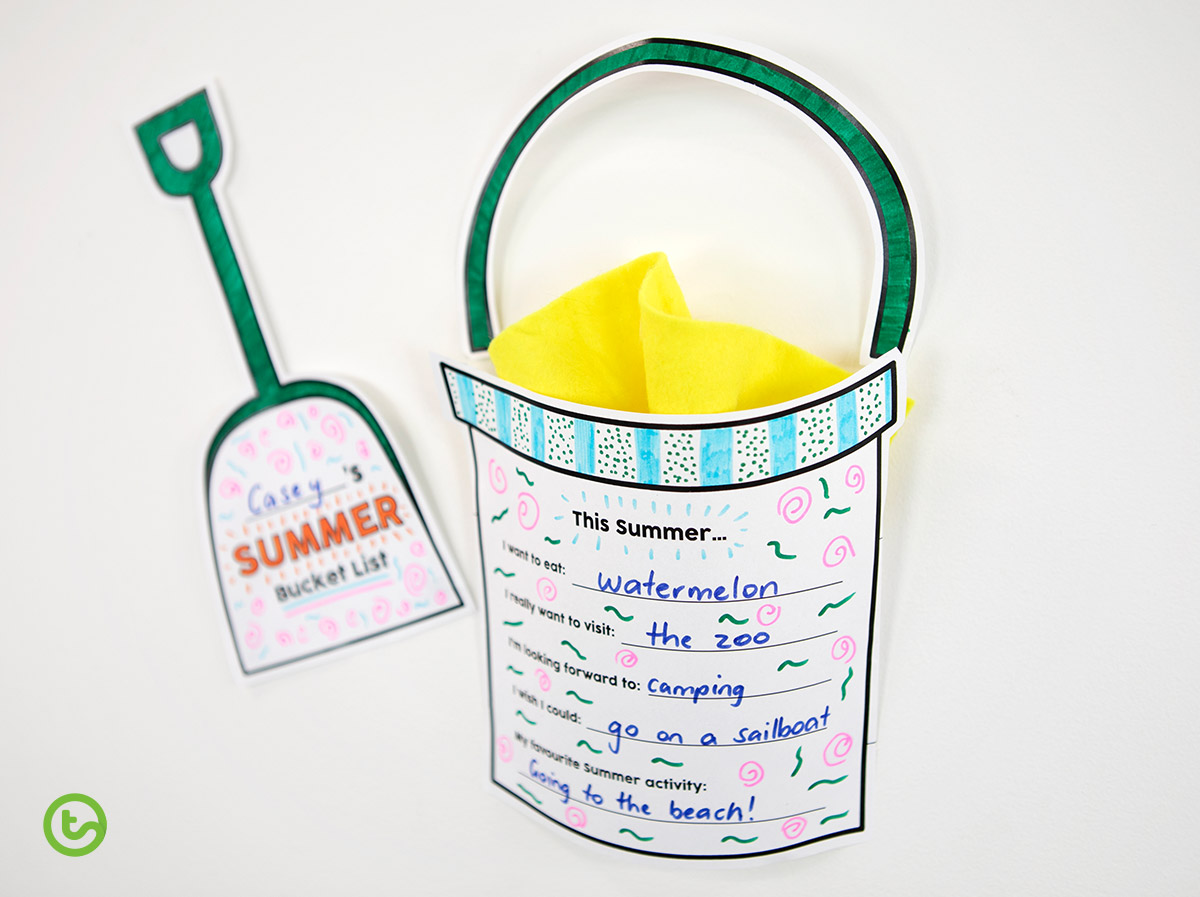 Instruct your students to colour in the fun Summer Bucket List Template, then fill in the blanks with all their summer faves. Cut out each bucket and spade and fold the tabs back – then, you're ready to attach the tabs to your classroom wall to make a 3D display. It's bucket-loads of fun!
Why not use some yellow felt, paper or wool to fill in each bucket with 'sand'?
Summer Memory Wall
Share the magic of summer with your students by brainstorming some summer-themed words! Your students will love the opportunity to use all of the vocabulary they learned throughout the year to fill the wall. We've created our summer wall with the Summer Display Banner, Beach – Cut Out Decorations and editable Beach – Word Wall Template.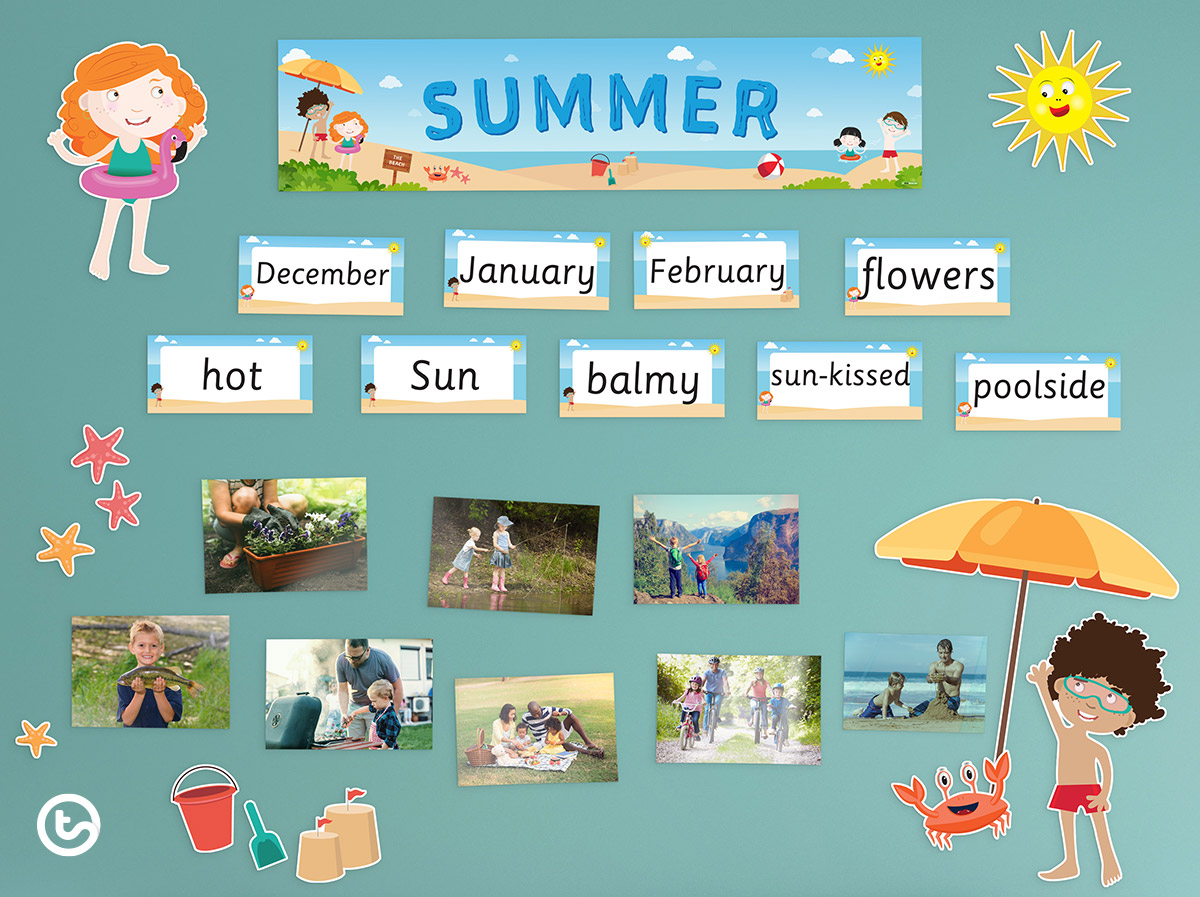 To make your summer word wall even hotter, ask each student to bring in an image of their favourite summer memory.
Summer Post Card Writing
Practise using some of your summer vocabulary with the Summer Foldable Postcard activity. Why not encourage your students to write a postcard to another student at the school asking about their plans for the summer holidays?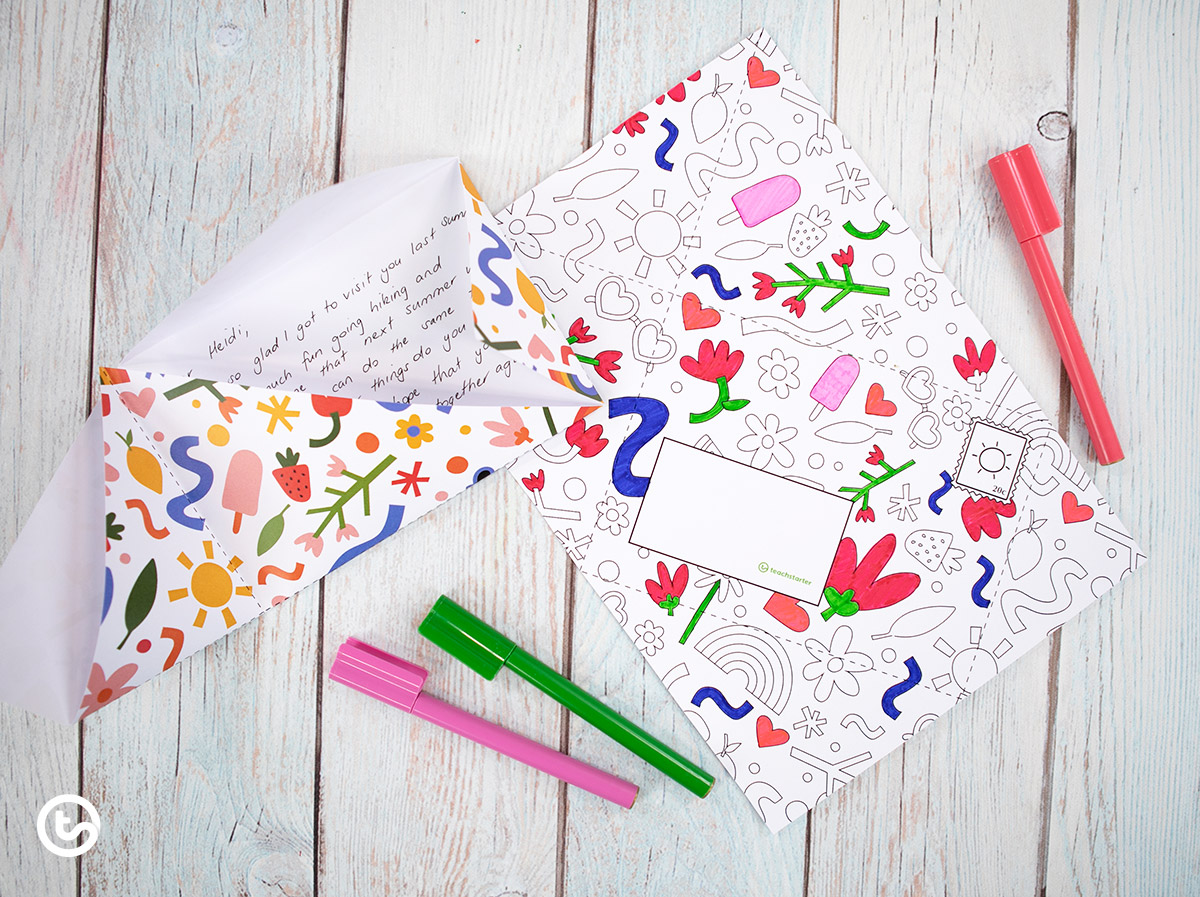 A fun alternative to this activity is to practise those summer recounts with a postcard at the start of Term 1 next year!
Summer Ice Cream Science Experiment
This is an activity to beat all other summer activities!
Your students will be amazed when you tell them that you can make your very own ice cream – right in the classroom. All it takes is a little muscle and some simple ingredients!
Make sure you check on your students' allergies first. I've outlined a simple vanilla dairy version below, but I'll give some hints and tips for alternatives at the bottom!
Word of caution: this ice cream is deliciously rich and creamy! Make sure your students eat it in moderation to avoid getting a stomach ache.
Materials:
one small jar per student
paper towel
a freezer
measuring spoons
Approximate ingredients per jar (based on a 370ml glass jar) :
half a jar of thickened cream
1tbs of caster sugar
1/2 tsp of vanilla essence
Method:
Add all the ingredients into the jar and tightly close the lid.
Shake the jar for approximately 5 minutes, or until you can no longer hear the cream shaking (your students may need to take a bit longer depending on their muscle endurance!).
Once the cream is nice and thick, wrap the jar in a wet piece of paper towel and freeze for at least one hour.
You will need to sit it out of the freezer for about 10 minutes to let it soften a little. But remember, it doesn't have any stabilisers in it so it will melt fast!
For a dairy-free alternative, try using coconut cream in the place of dairy cream. Alternatively, you can use mashed overripe banana for a delicious healthy option – just leave out the shaking!
Alternative Flavours:
We made a choc-mint version by adding half a teaspoon of peppermint essence to the cream and added some choc chips after shaking! You can also make a delicious chocolate ice cream by simply adding a tablespoon of cocoa into the mix.
"My Summer" Self-Portrait Sunglasses
Let the artist within unleash with this fun self-portrait activity! Your class will love to draw what they will get up to this summer!
For this activity, you can either print out an image of each of your students, or why not ask them to draw a self-portrait themselves?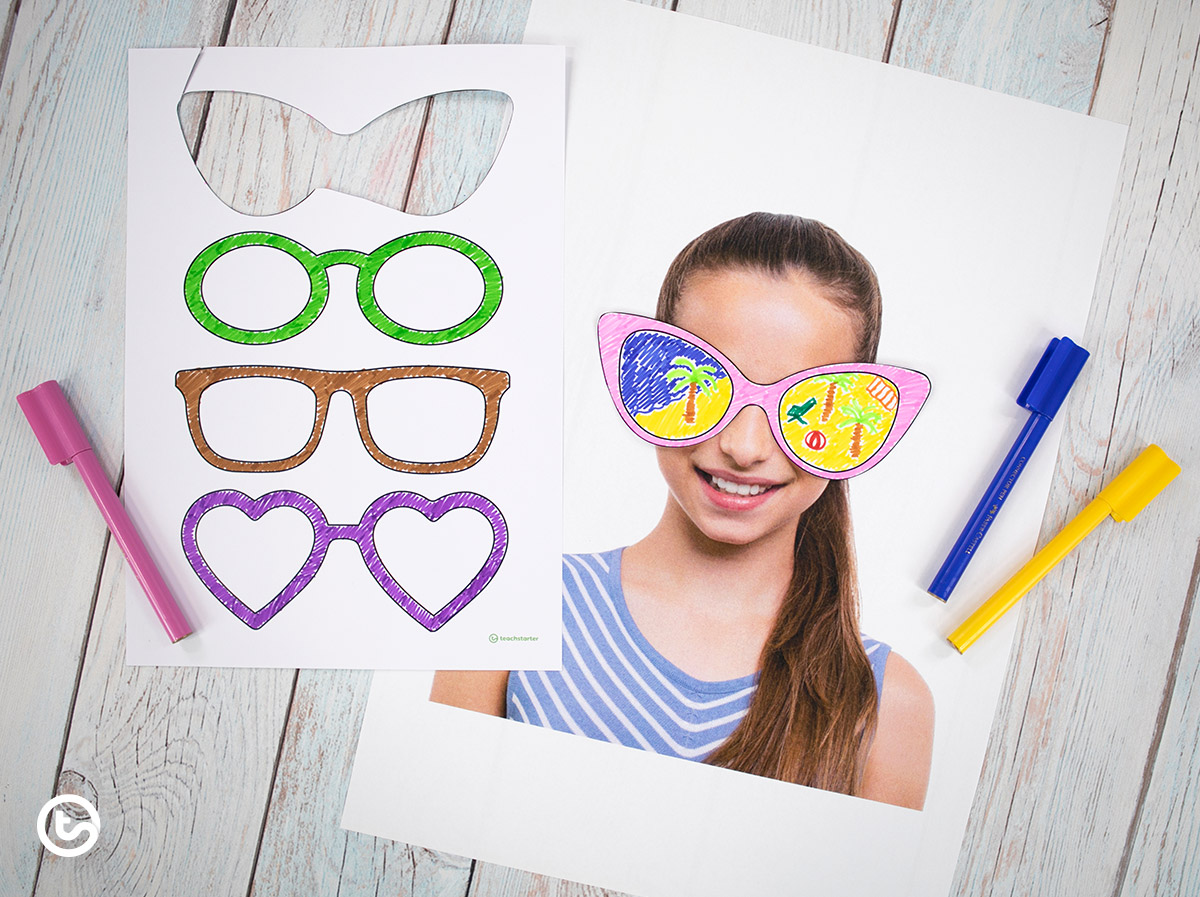 I used the glasses that are available as part of the Funky Easter Bunny Craft Template. Simply print off the desired page and let your students get to work drawing their ideal summer activity!
Summer Word Search
Finally, you can't go past a classic summer vocabulary word search to entertain the little tired minds in your classroom. I made this simple word search with some summer vocabulary and our Create Your Own Word Search Widget.

If your students get through this activity, why not ask them to create their own word search using some vibrant summer vocabulary of their own!
---
We hope you have a wonderful summer break! It's definitely well-deserved.
What fun things will you be getting up to over the summer? Leave a comment below!