Have you seen our Dice Roller Widget? You heard it here first – this online dice roller will change your classroom!
Chasing the dice across the room? So yesterday! Rolling the dice out the door? Well, that's a thing of the past!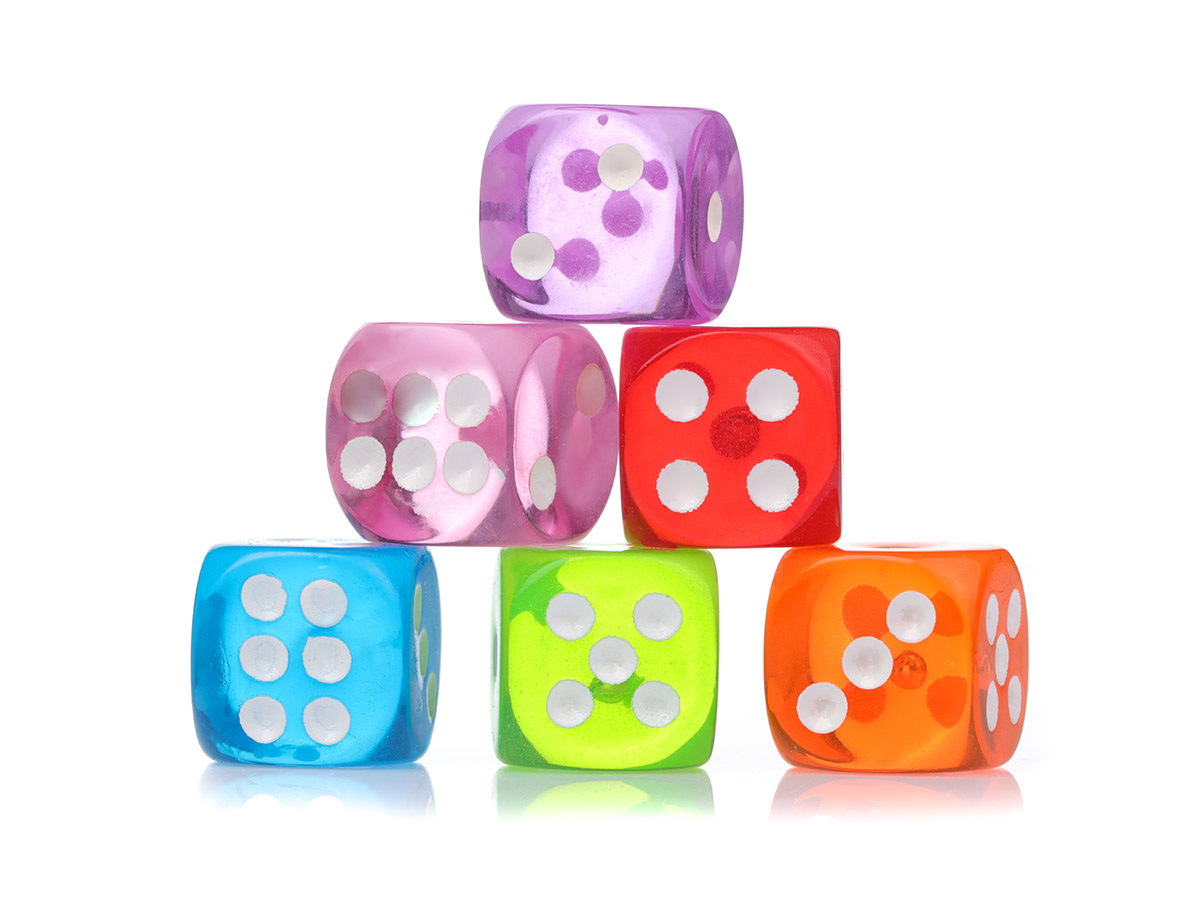 Yellow Cat/Shutterstock
Never lose your classroom dice again! With the dice roller widget, your games and activities involving rolling dice will be easier and more fun than ever before.
Don't believe me? Take a peek…
---
How to Use the Dice Roller Widget
Using the Dice Roller Widget is as simple as 1, 2, 3…
Select how many dice you would like to roll.
Select the number of faces for each dice – you can have all the dice with the same number of faces, or a variety (great for upper years probability activities!)
Click to roll!
I hear you ask – What are the benefits of an online dice roller over the traditional kind that you roll with your hand?
Dice are easily one of the most popular classroom tools – they can be used for so many activities, and everyone wants to have a roll!
The problem comes with their size – they don't make great tools for whole-class activities as they can be difficult for all your students to see. Their small size also means they easily get lost around the classroom (especially when rolled with great enthusiasm!).
Not only is the Dice Roller Widget large enough to share amongst all students on an interactive whiteboard or projector, but students can also use it in small groups on an ipad or device (with teacher supervision and when logged into Teach Starter). Not only this, but this online dice roller has more than just the traditional 6-sided dice – it comes with the ability to have up to 6 dice at a time, with an assortment of sides. That's right! you get the options of 6, 8, 10, 12 or 20 faces, or 10 faces counting up in 10s.
---
7+ Uses for the Online Dice Roller!
Here are just a few of the amazing uses for this fun widget. You'll be saving it to your bookmarks bar in no time!
Vocabulary Dice Roll Activity
Using the dice with numbers featured in the dice widget is a great opportunity to get your students to practise their subitising skills when matching the dots on the dice featured in many activities.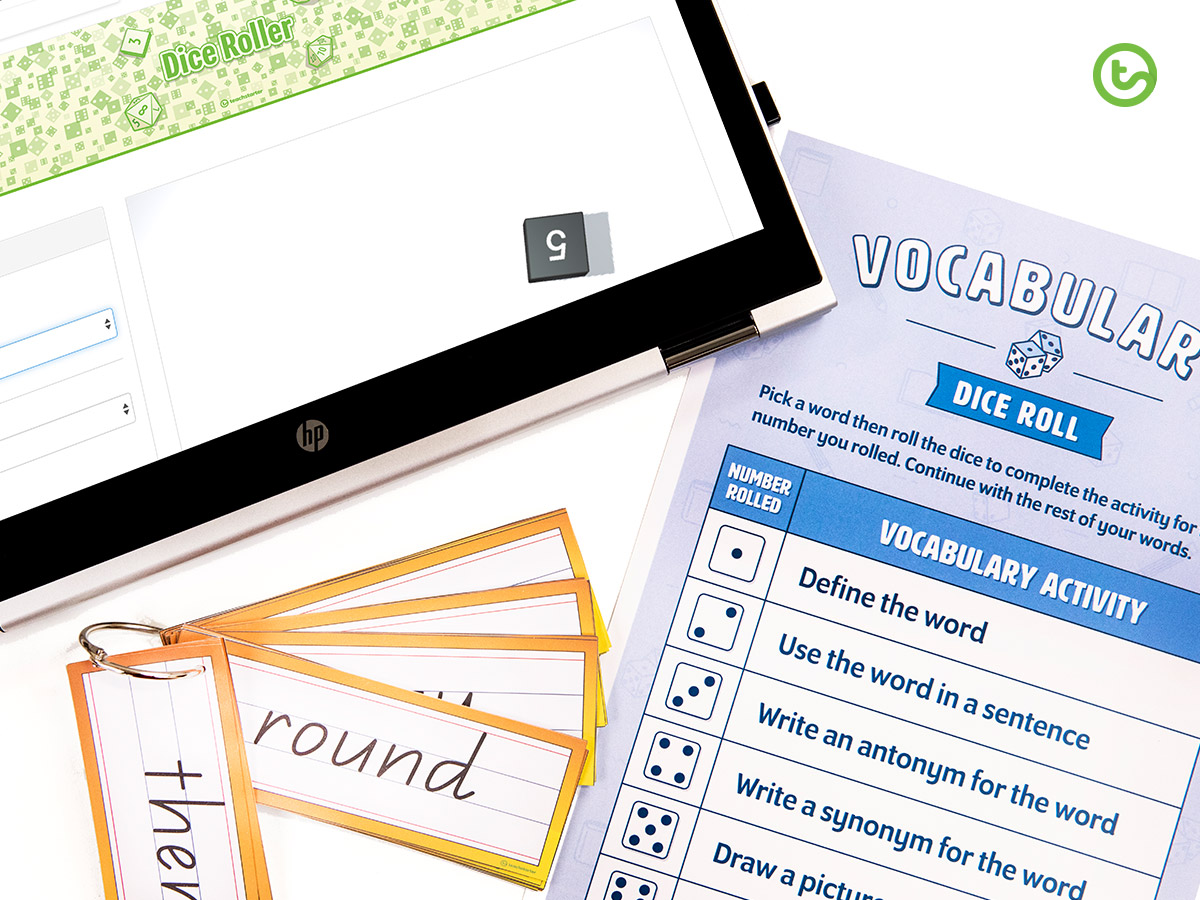 This Vocabulary Dice Roll Activity is a simple activity that asks students to roll the dice and complete the corresponding activity with a selection of their sight words.
For a more advanced activity, try out the Read and Roll – Comprehension Dice Game!
Randomise Your Brain Break Games
This is a great idea if your class can never decide on which game to play!
Using any selection of brain break activities, assign each activity a number! When your class is ready for some active fun, simply roll the dice and perform the corresponding activity!
Holly's blog 26 Brain Break Ideas for the Classroom is jam-packed full of brain break fun that your class will love to use with the dice roller widget.
Roll to Create…
Roll to Create Games are a super fun way to make an old activity new! Build the excitement by rolling the dice and seeing what you create – every student will have something different.
Students roll a dice and use the corresponding features on the chart to create a picture, word, number or story!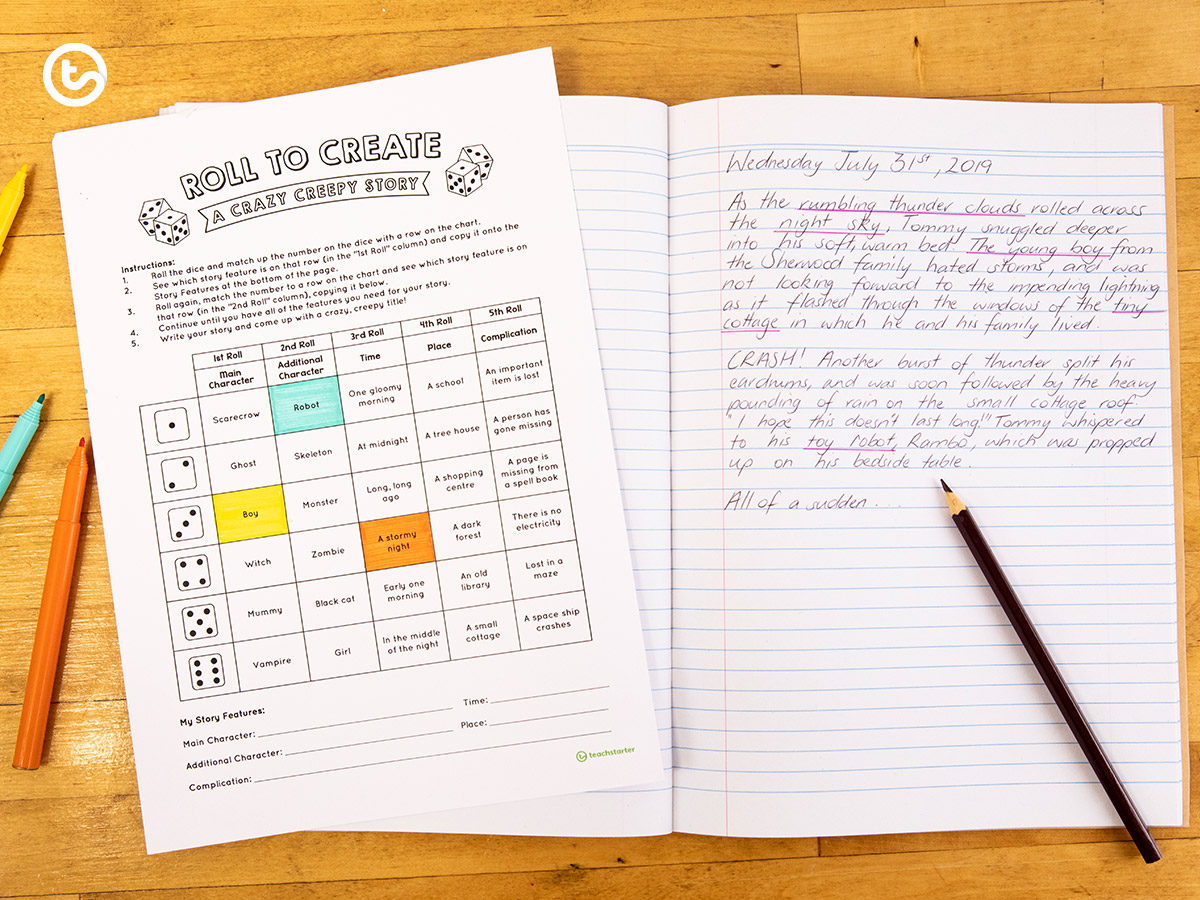 As well as this Roll to Create a Crazy, Creepy Story, we also have a variety of other activities in our Roll to Create Games area. We even have a Blank Roll to Create Activity, so your class can make their own! Check out the ones below for some creative fun:
teaching resource
A fun, hands-on Halloween activity using dice and a chart to create a haunted house drawing.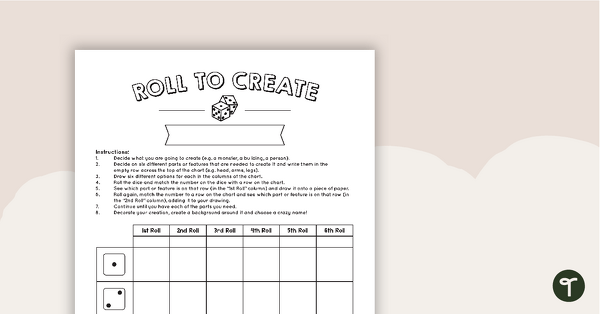 teaching resource
A template for students to create their own "Roll to Create" game.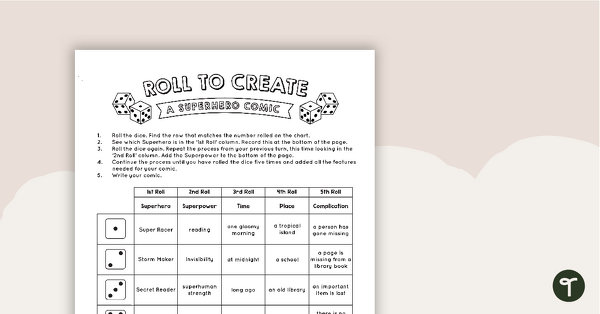 teaching resource
A fun, hands-on activity using a dice and a chart to create a comic strip story.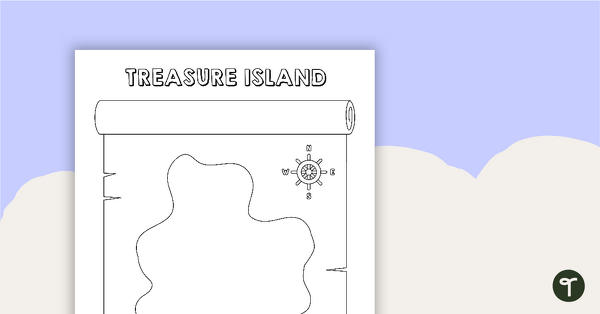 teaching resource
A fun, hands-on activity using a dice and a chart to create a treasure map.
Order Your Students
Using the online dice roller for simple classroom tasks is a great way to incorporate it into your everyday routine.
Take this idea for example…
If you have students who have to take turns doing a task or activity, for example getting up to share their work, why not let the Dice Roller Widget do the ordering for you?
Simple roll as few or as many dice as you like – one roll per student. The numbers that your students receive decide what order they go in!
Roll It! Bingo Game
This is a game your class will love!
The best thing about our online dice roller widget is that it has a handy function at the bottom which adds each number on the dice together for you and your class. Why not cover it up and ask your students to work it out first before the big reveal?
This Roll It Operations Game is just what your students need to practice their quick-thinking skills with addition, subtraction, multiplication and division.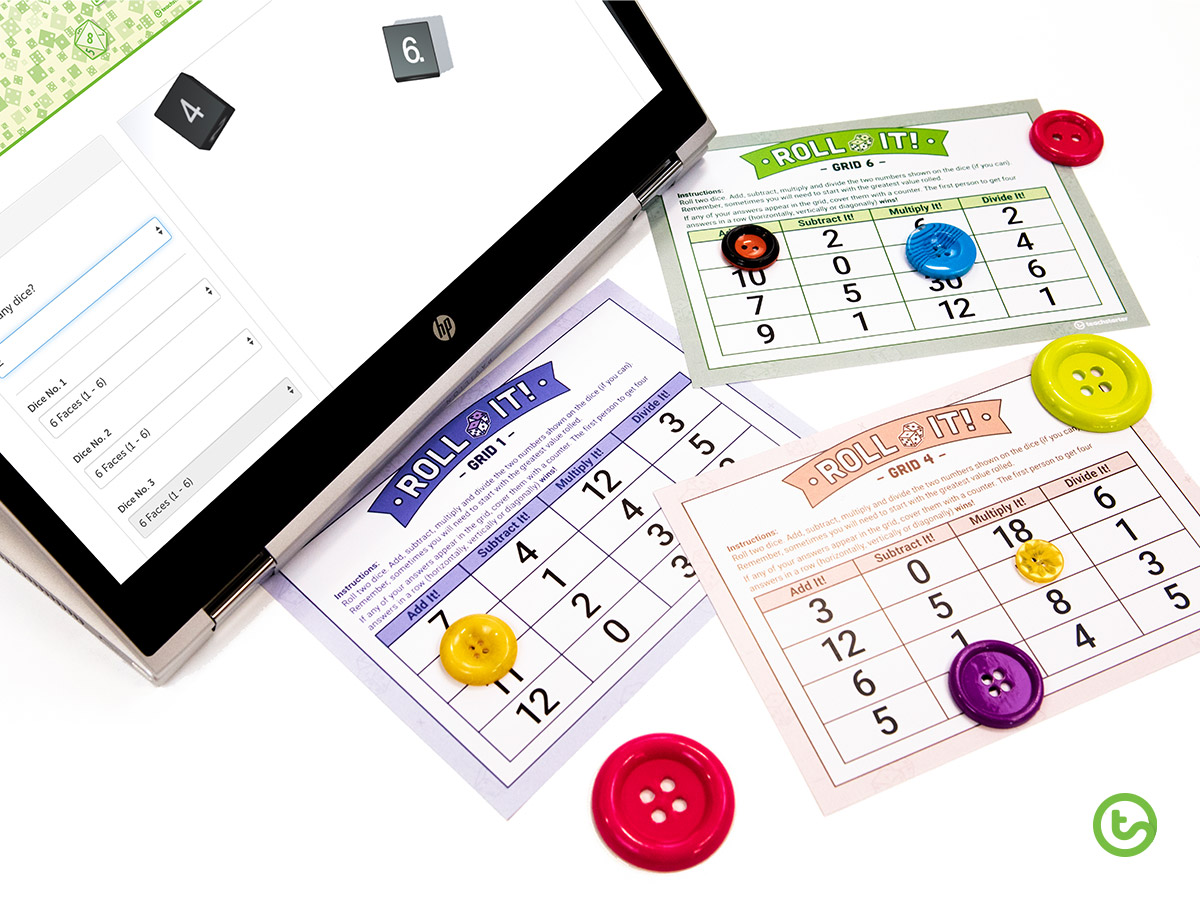 If you want to take this concept and make it even faster, keep them on their toes by rolling the dice and then calling out the operation you want them to perform!
Chance and Data
Of course, with the help of this widget, you can consolidate your students understanding of chance and data!
Dice are great as they give your students a finite number of variables with an infinite number of rolls.
If I roll the dice 3 times, what are my chances of rolling a 6?
Games such as our Diving Board Bonanza! – Chance Game are a great way for your students to use the dice roller to learn about probability.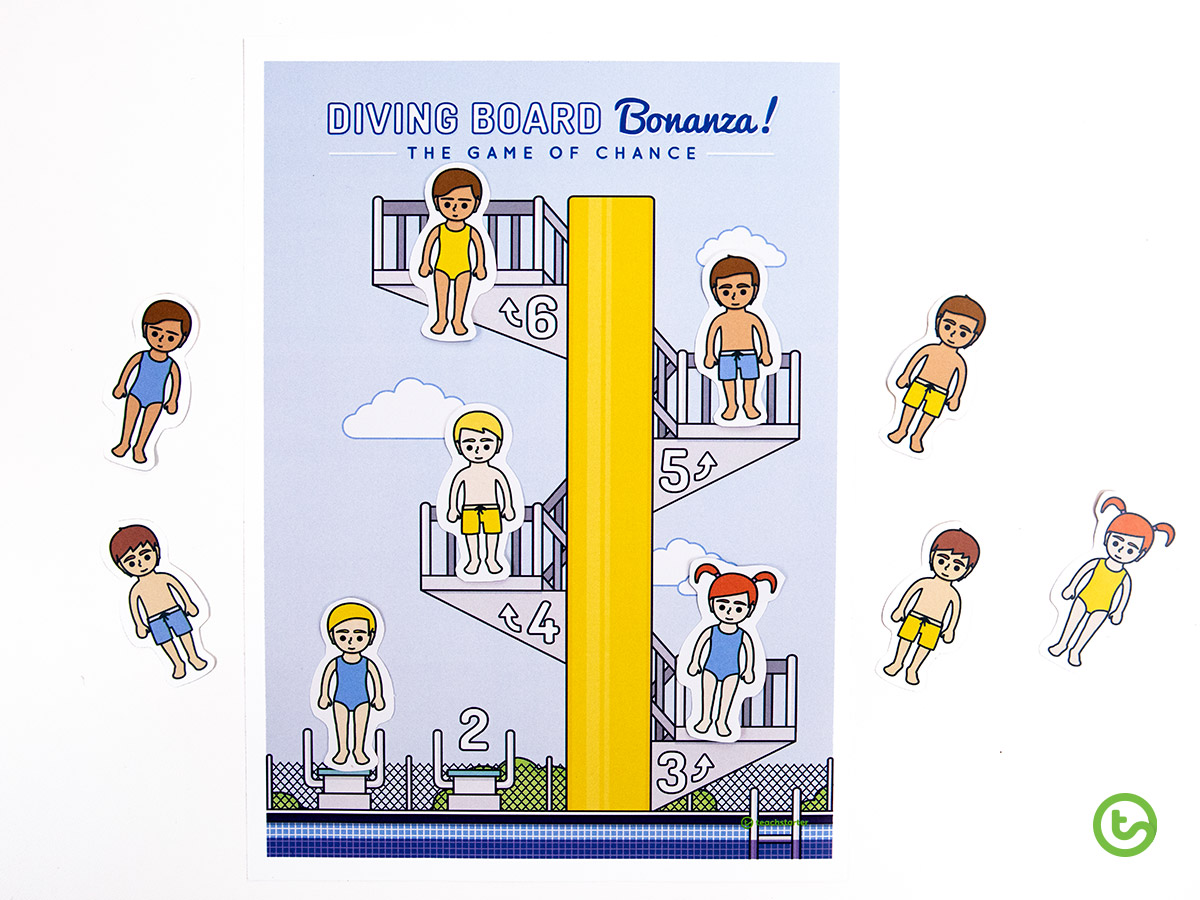 Students place their 5 yellow or 5 blue divers on the numbered diving boards and diving platforms on their gameboard, then roll a dice to see if their divers get to dive into the pool! If a student has any of their divers standing on a diving board or diving platform of the number rolled on the dice, the divers on that number are removed from the gameboard. The first person to have all their divers removed from the gameboard is the winner!
Teaching Number Concepts
The most simple, yet incredibly effective use for this wonderful widget is its ability to randomly generate numbers for your students.
Use it with our Roll It, Make It, Expand It! – Place Value Worksheet. Students roll two dice and select one dice as their 'tens' and one dice and their 'ones'. Students then record the number they have rolled, make it with MAB, draw what they have made and show it in expanded form.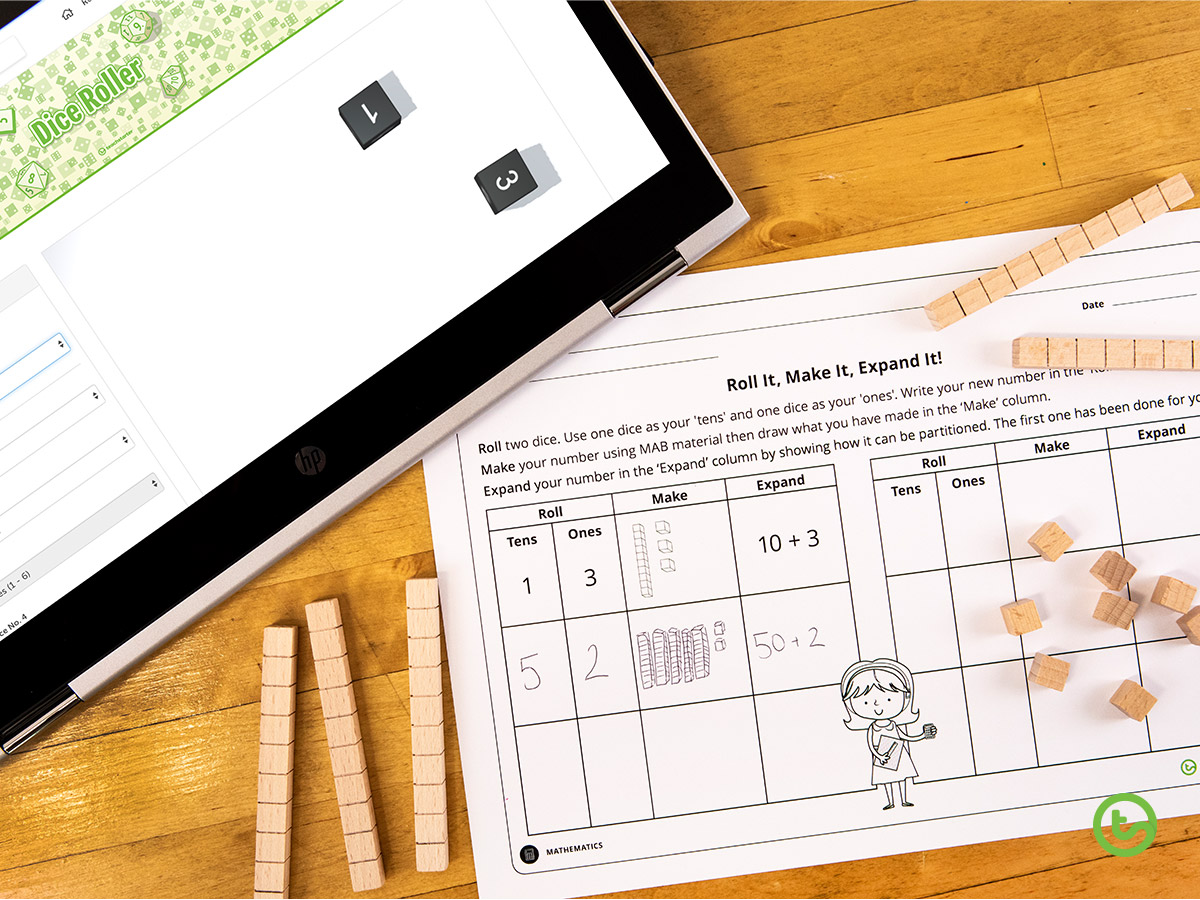 3-Digit Roll It, Make It, Expand It! – Place Value Worksheet helps students take this even further – simply change to having 3 dice and roll away!
---
Head on over to the Dice Roller Widget and get rolling today!
What's your favourite way to use dice in the classroom?