Anzac Day is one of the most important commemorations in the Australian Calendar. Are you completing any Anzac Day craft or activities with your class this year?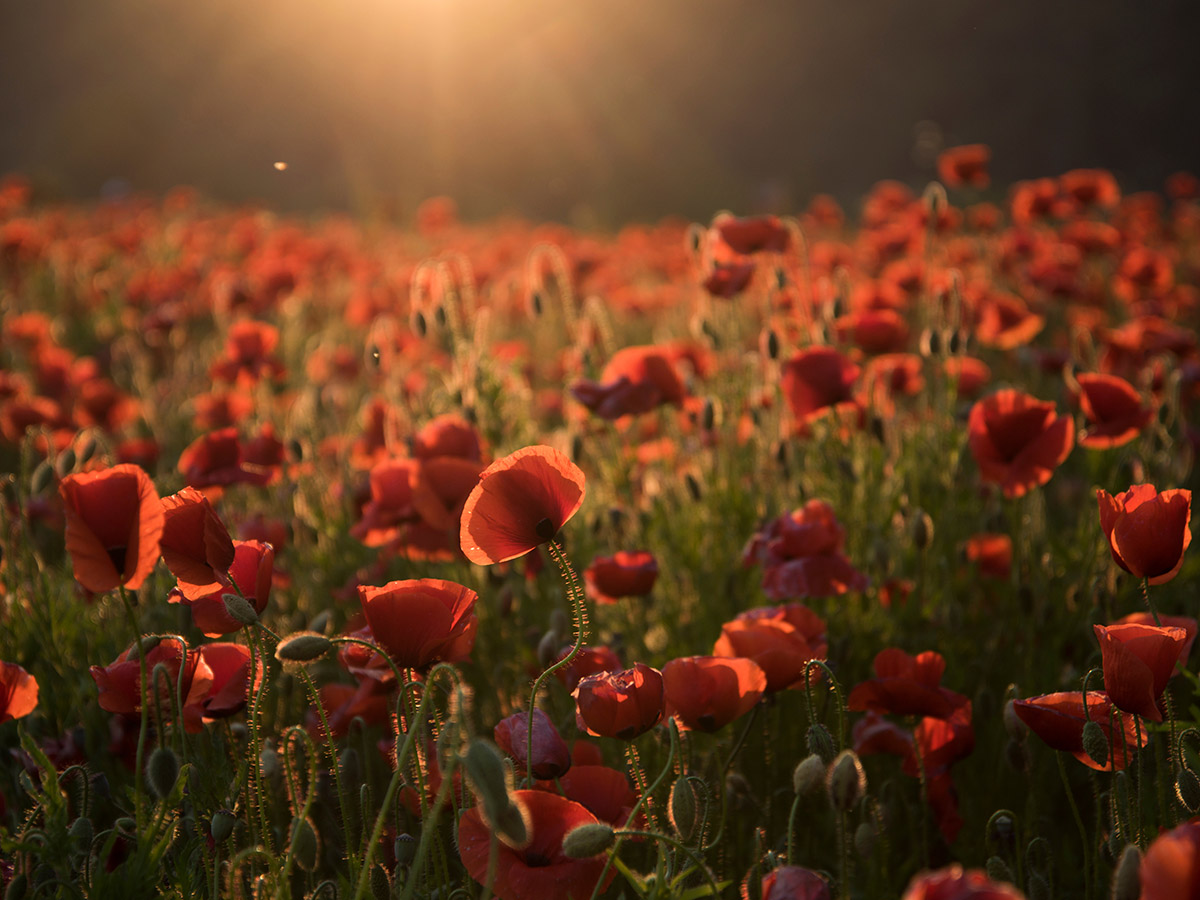 The Importance of Teaching About Anzac Day
Held on 25 April 2019, Anzac Day marks the anniversary of the first major military action taken by Australian and New Zealand soldiers in the First World War. But it goes beyond the anniversary of the Battle of Gallipoli – it also serves as a day of national remembrance of the sacrifice and dedication shown by the Australian and New Zealand Army Corps in subsequent conflicts.
Often, children find it difficult to relate to such a sombre occasion. It is incredibly important to instill a sense of respect and understanding about Anzac Day in students by teaching them the traditions, history and symbols of the day. Helping your students honour and commemorate Anzac Day will help the brave men and women of Australia and New Zealand's defense force continue their legacy.
Symbols of Anzac Day – the Red Poppy
In Flanders fields, the poppies blow
Between the crosses row on row,
That mark our place; and in the sky
The larks, still bravely singing, fly
Scarce heard amid the guns below.
Poppies are an easily recognisable symbol of Anzac Day. From the time of Lt Colonel John McCrae's heartwrenching poem In Flanders Fields, Australian's have associated poppies with the battlefields of World War 1.
Buying and wearing a poppy for Anzac Day is a fantastic way to show respect for the occasion. Decorating your classroom with beautiful artwork depicting the flower is another way to honour the traditions of Anzac Day.
To help your class learn about the symbolic poppy, we have produced a meaningful Mosaic Poppy Art Activity.
Mosaic art is wonderful for promoting mindfulness. It takes care and consideration – but the effort is well worth the stunning result.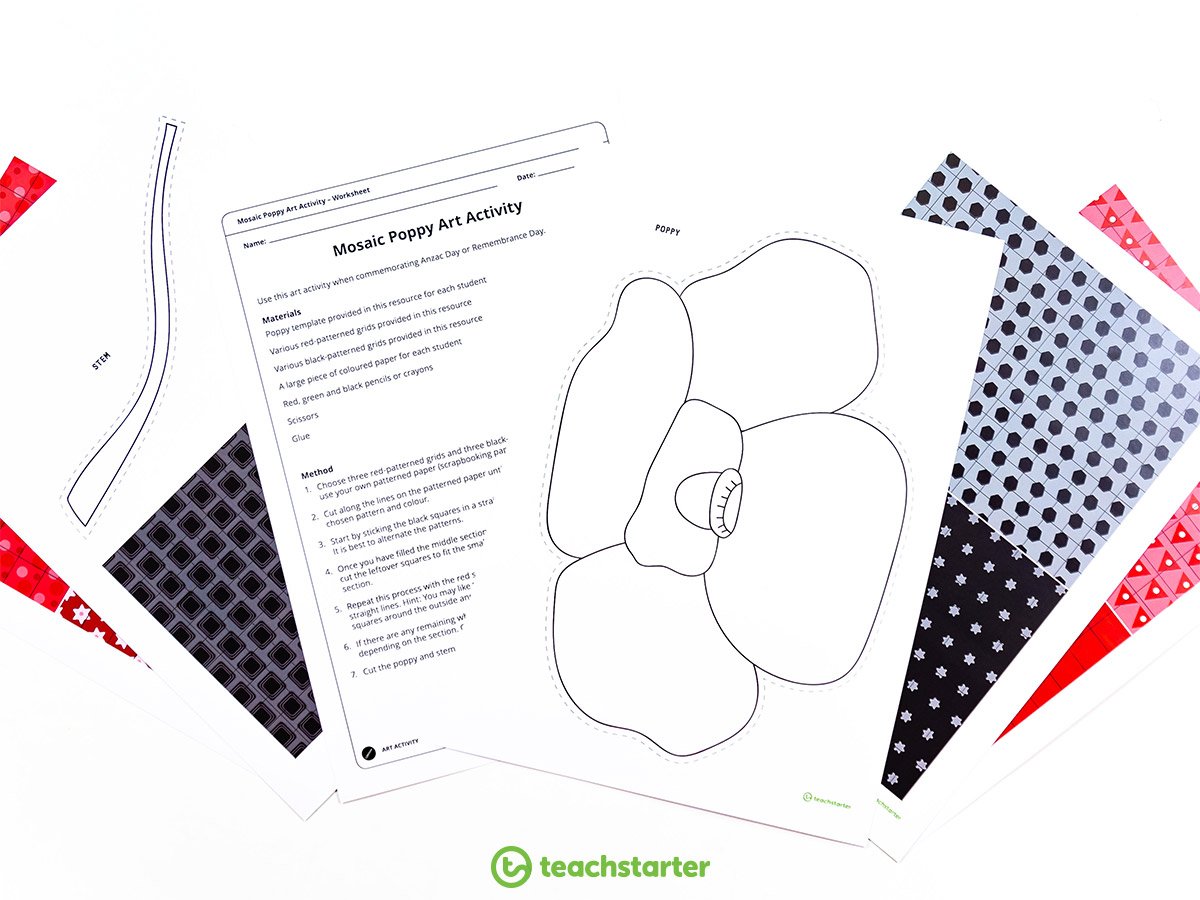 The Mosaic Poppy Art Activity includes all you need to make a rich, eye-catching class display.
poppy template
patterned grids for the petals and centre of the flower
poppy stem.
Using this stunning resource, your students will be able to create a beautifully personalised Mosaic Poppy.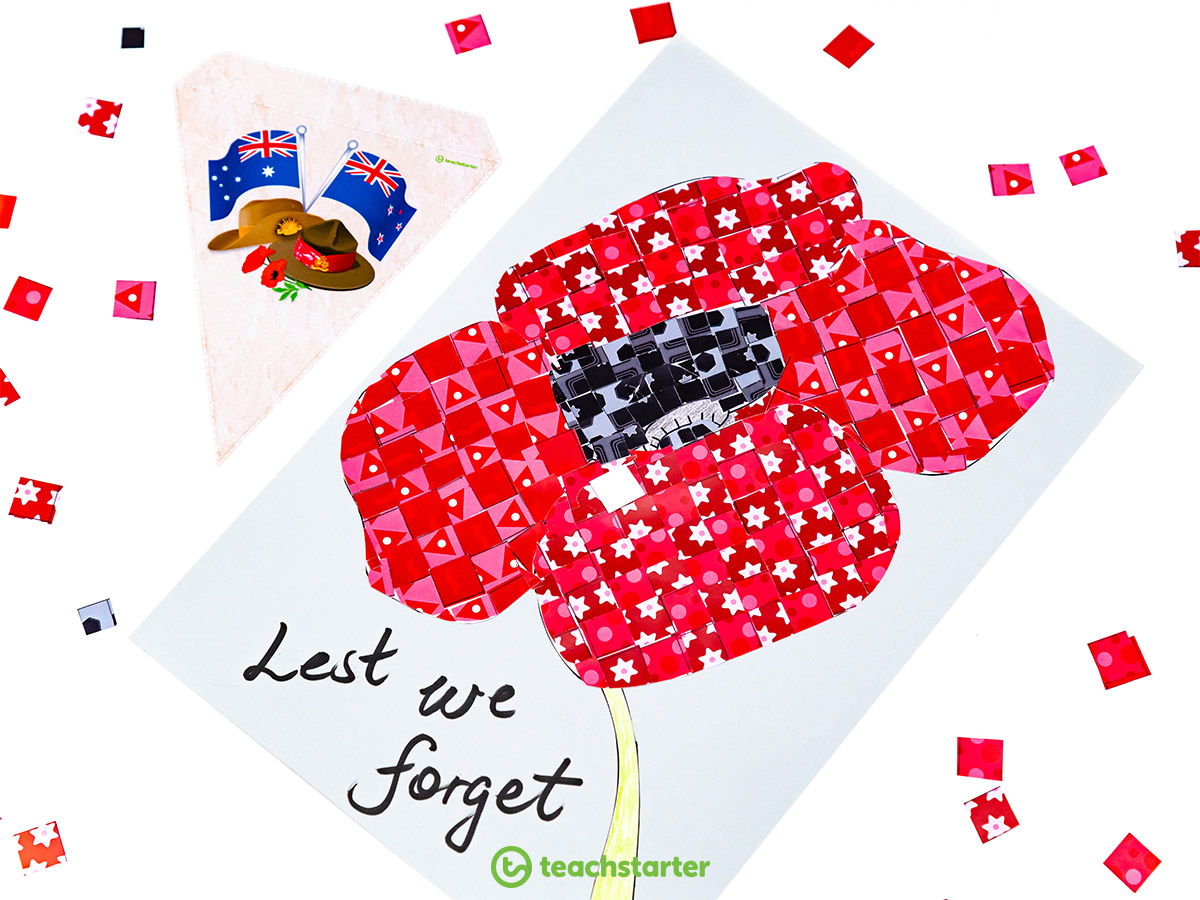 Why not display them with our Anzac Day Bunting for a wonderfully symbolic class Anzac Day display?
Displaying these poppies in your classroom will help your students consider and reflect on Anzac Day this April 25th.
Other Anzac Day Activities
We have a great range of Anzac Day activities on the Teach Starter website! For more Anzac Day ideas, read Cassie's blog 22 Thoughtful Anzac Day Activities and Resources.
Alternatively, why not try one of the following resources with your class:
teaching resource
A wreath template for students to decorate and use as part of a class display.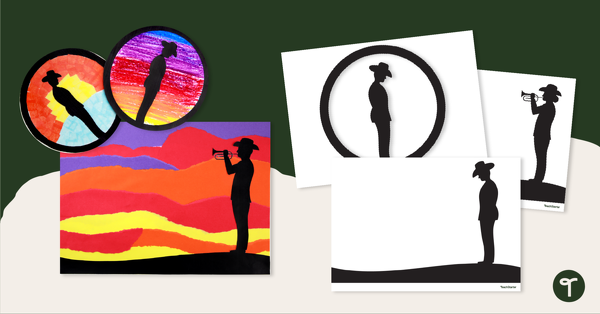 teaching resource
A set of three Anzac Day silhouette templates for Anzac Day art activities.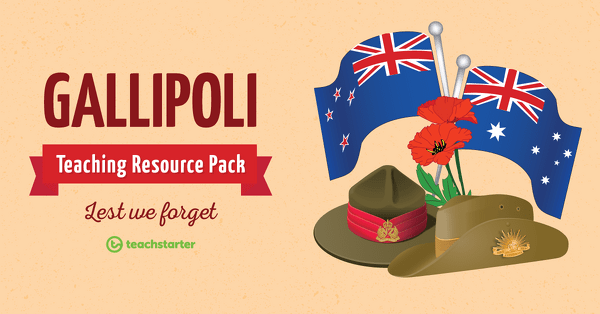 resource pack
An engaging collection of worksheets, activities and posters when learning about ANZAC Day, World War One and Gallipoli.