Going back to school is such an exciting time for many children! And yet it can also be a time of trepidation and uncertainty. So, it's vital that we take the time to acknowledge these feelings and do our best to ease anxiety in children.
To help children transition back to school Steph Mulrooney, (one of our highly experienced teachers and Resource Producers) has written the Back to School Today! Poem. It's perfectly timed and perfectly pitched for kids. This poem is a must for the first day back after a break!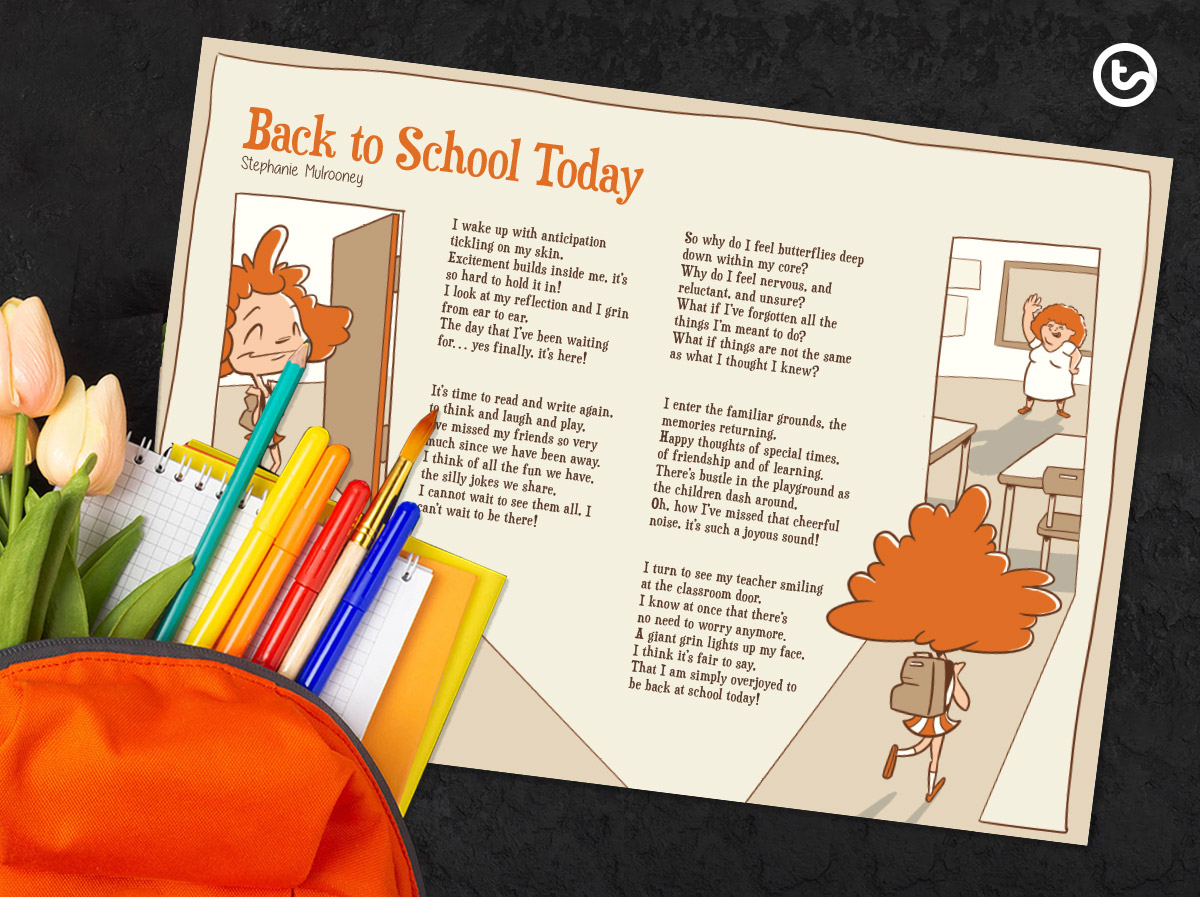 "So why do I feel butterflies deep
down within my core?
Why do I feel nervous, and
reluctant, and unsure?"
Read on to find out how you can use the poem, Back to School Today! as part of an engaging activity in your lower, middle or upper-year classroom…
---
Back to School Today – Circle Time
Our brand new poem, Back to School Today! is ideal to use as part of a whole-class discussion or Circle Time.
As we know, Circle Time is a popular activity used in many primary schools to help build positive relationships between students and also with the teacher. It's a great way to break down barriers and work through problems. Circle Time is usually led by the teacher who sits in the circle with their pupils.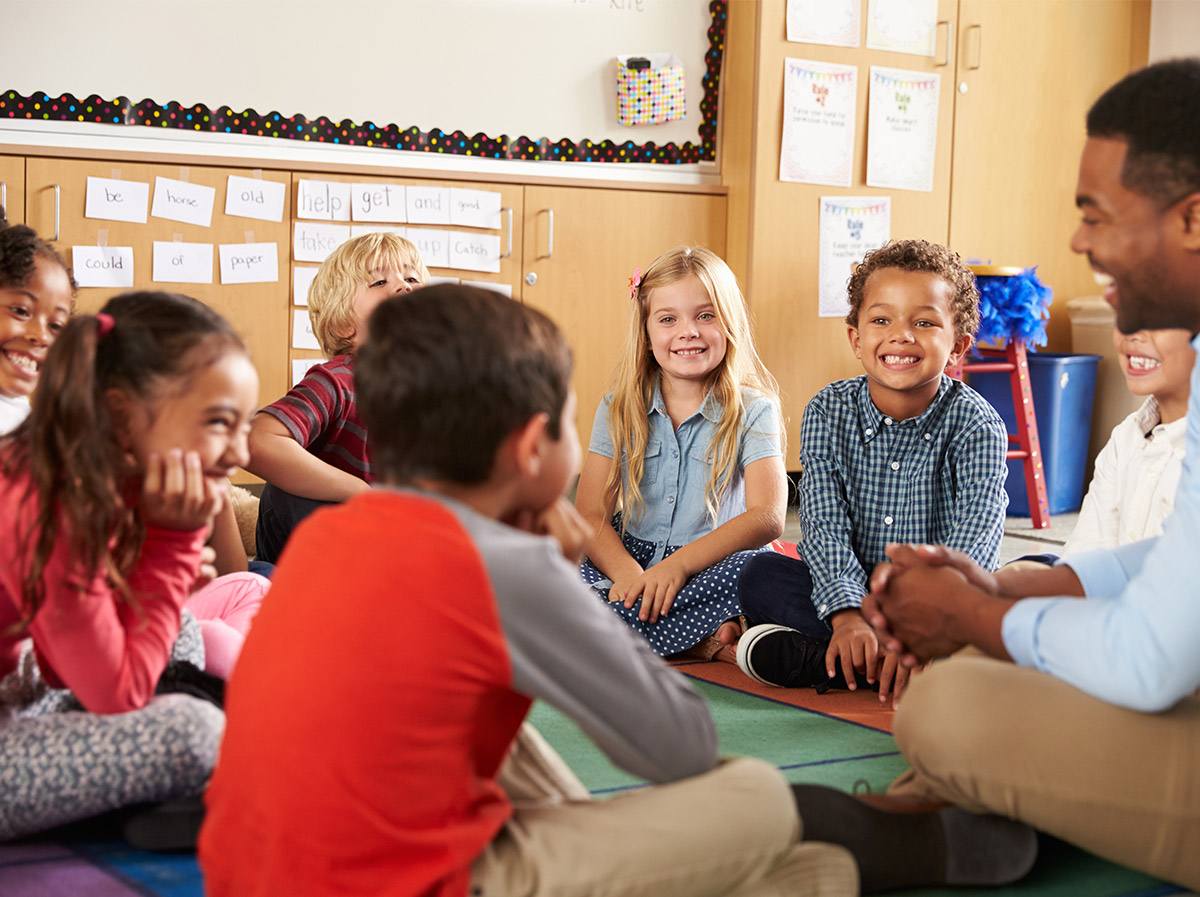 Shutterstock image by Monkey Business Images
One of the best ways to reduce anxiety in children is to create a safe space and time for them to share their feelings. Below, you'll find a suggested circle time activity that uses our Back to School Today! Poem as a starting point.
---
Circle Time Activity
The following circle time activity is ideal to share with your students on the first day back after a break! Begin by arranging your students in a seated circle and reading aloud Back to School Today! Poem.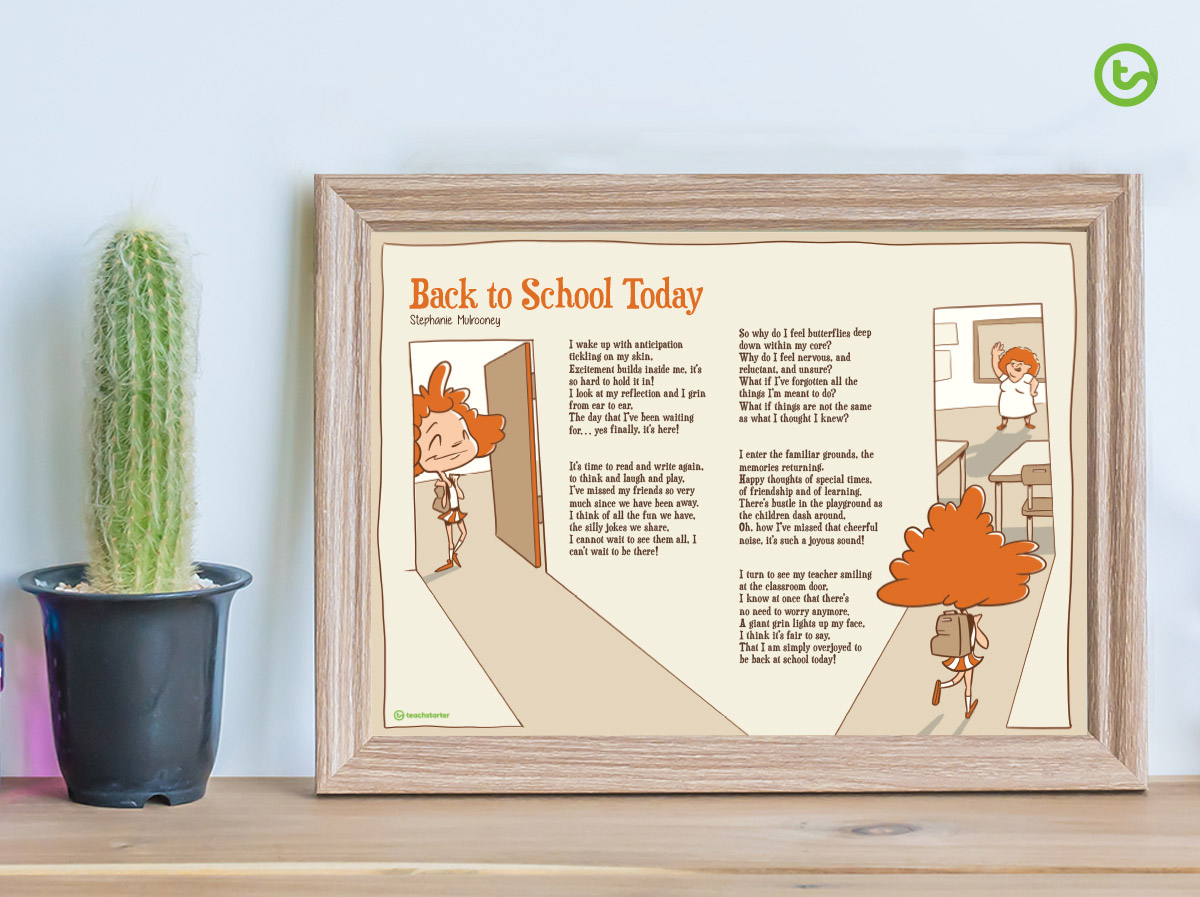 Suggested Circle Time Activity:
Read Back to School Today! and discuss how the character in the poem feels.
Draw out from your discussion that the character feels a mix of emotions, and that these feelings change over time.
Encourage students to recall how they felt when they woke up that morning.
Model how to complete the sentence – "When I woke up this morning I felt…"
Give students thinking time to plan their response.
Encourage students to take it in turns to complete the sentence verbally.
Provide students with a pass option if they do not wish to share.
For students who find it hard to verbalise their feelings, use our Emoji Themed Self-Assessment Desk Cards that are perfect for circle time.
At the end of your discussion, thank your students for sharing. Reassure your students their feelings are normal and that they are not alone.
---
Making Connections
Reading poems, books and a wide variety of relatable texts can offer great comfort to kids. Poems like Back to School Today! Poem they are given the opportunity to make connections. These connections can include text-to-text, text-to-self and text-to-world.
So when you have read Back to School Today! Poem, use our 120 Comprehension Strategy Question Cards to help students apply comprehension strategies when reading.
Next, encourage your students to record their connections to the poem with this Making Connections Worksheet.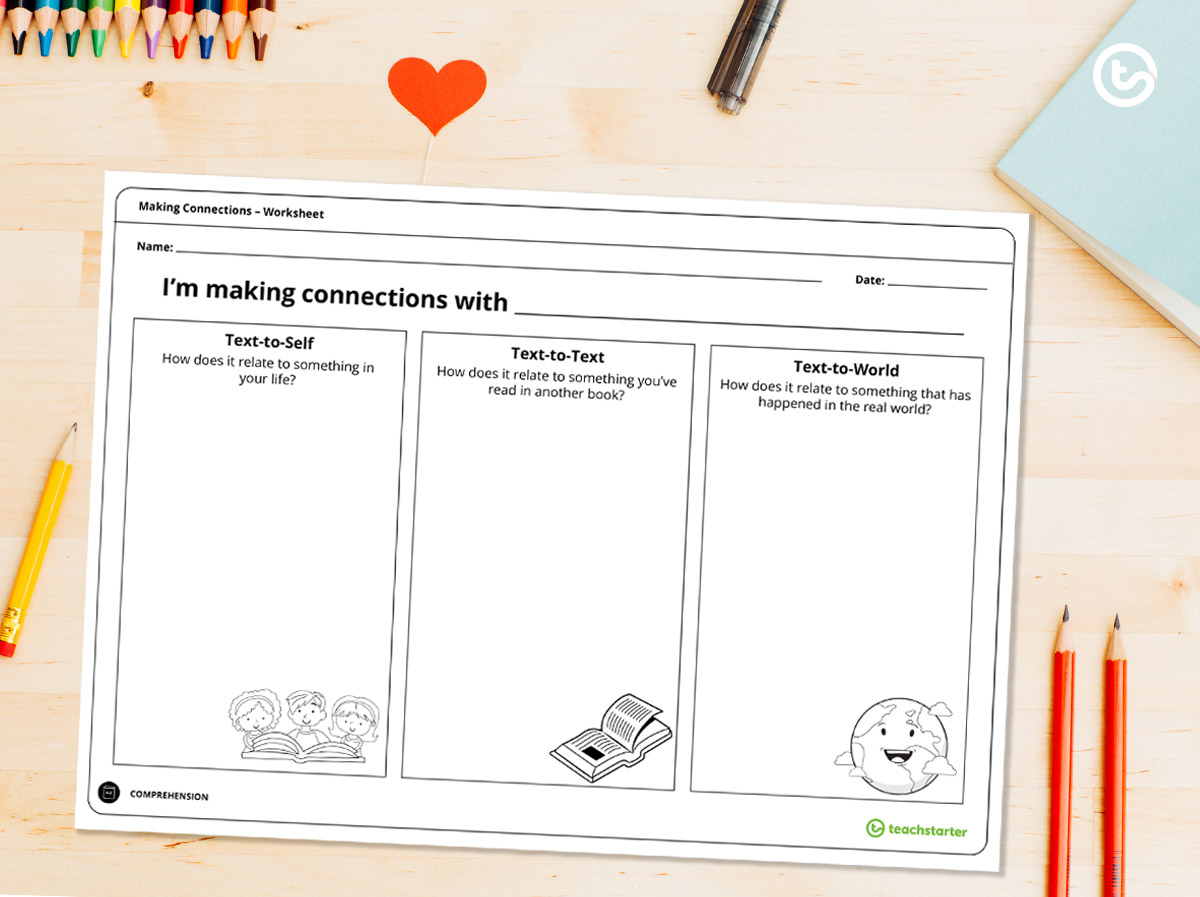 For more teaching resources to help your students to make connections between texts and life experiences head to our collection of Making Connections Teaching Resources.
---
QAR Generic
For Years 3-6, check out our QAR Generic Question Cards. Here you'll find a set of 28 generic Question/Answer/Relationship cards to use as a comprehension task after reading Back to School Today! Poem.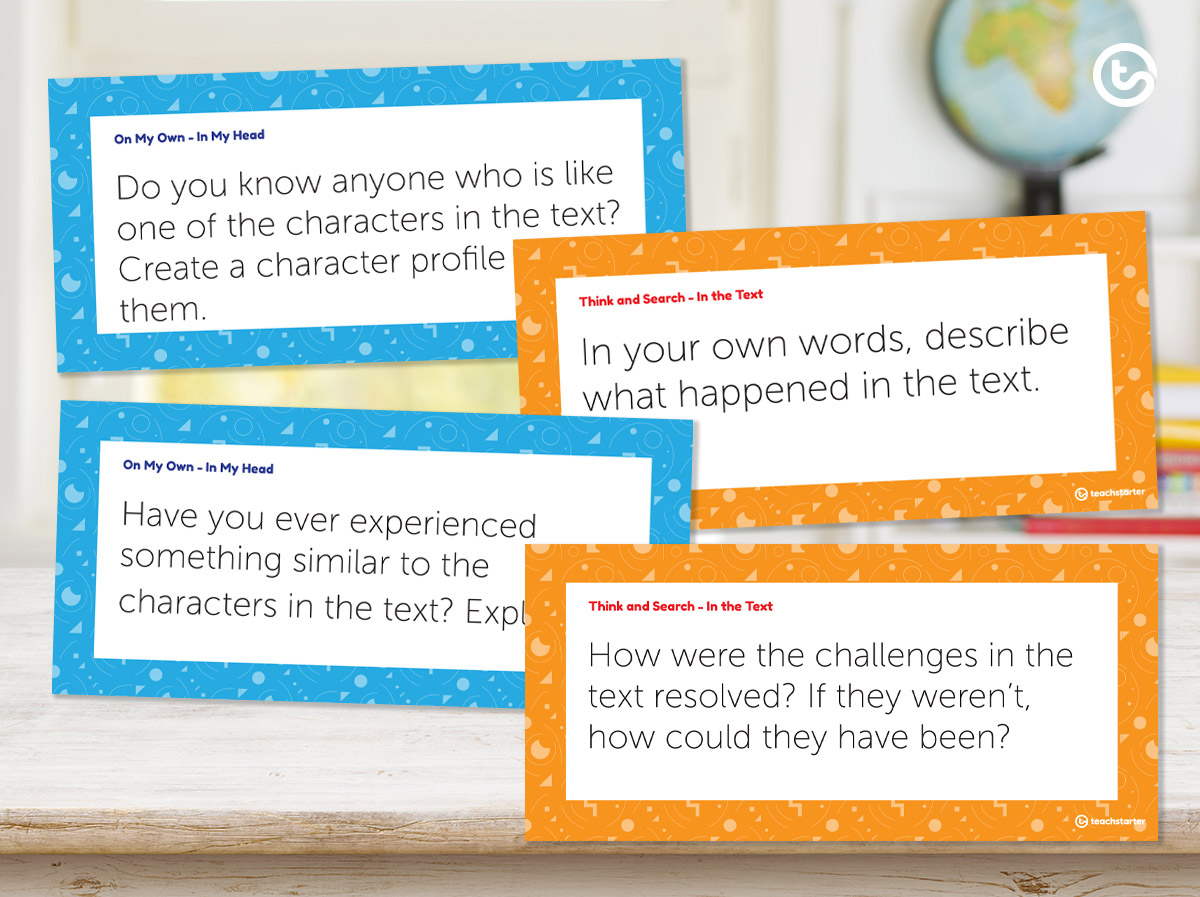 Students use the cards to apply QAR (Question/Answer/Relationship) strategies to respond to different question types such as:
In the Text – Right There/Think and Search
In My Head – Author and Me/On My Own.
---
Make Time for Emotional Support
Parents and guardians play a critical role in reducing anxiety in their children. But as teachers, we play an important part in providing emotional support. So, to help your class transition back to school with ease, share Back to School Today! Poem.
For more ideas and teaching resources to support students with social and emotional development, read Holly's blog, Teaching Emotions to Kids in the Classroom.

Here's wishing you and your students the greatest start to a new beginning!

Share you welcome back photos on Instagram #teachstarter