How often do you go to the unfiltered 'Teaching Resources' page on the Teach Starter website? Probably not often, especially if you usually search through key terms or learning area topics. BUT I'm here to tell you that having a little peek at the full teaching resource collection is a good thing to do on a regular basis. Why? Because on the first few pages you will be able to see the newest resources we've uploaded to the website!
New Resouces + Fresh Ideas = Classrooms that Buzz!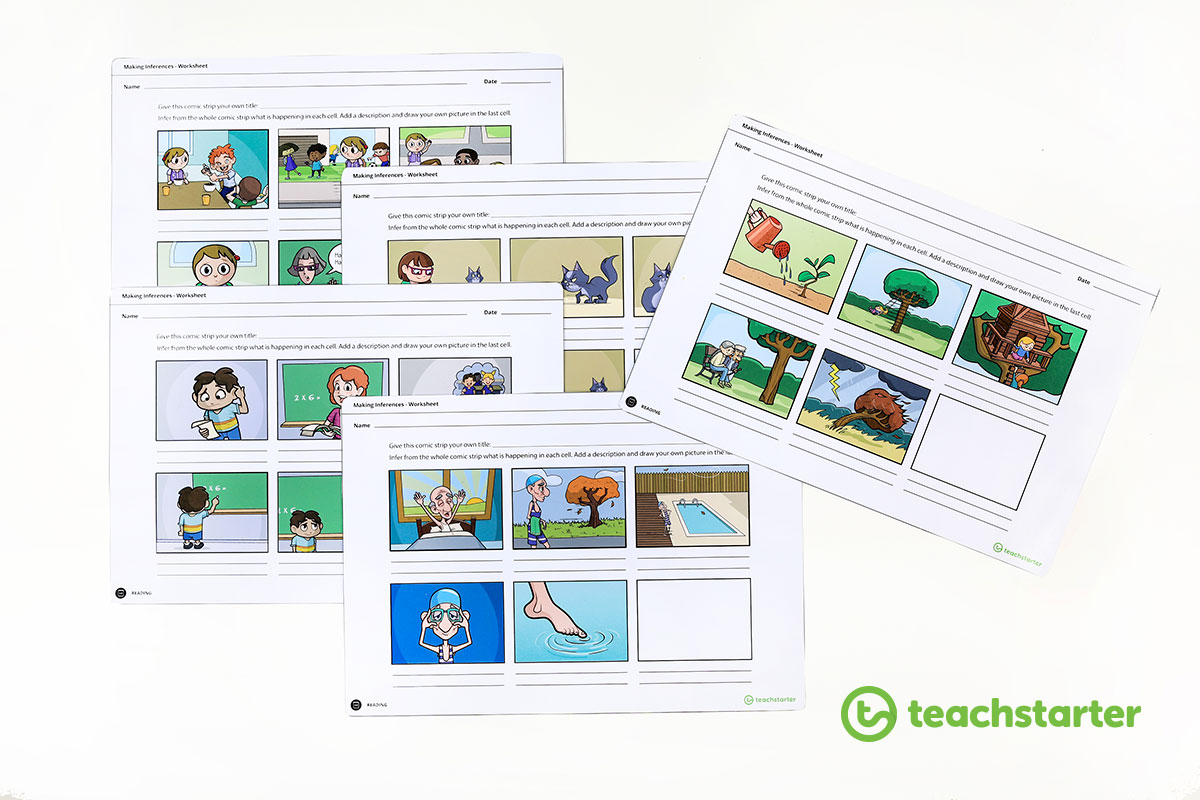 Like these super awesome Inference Comic Worksheets!
Inferring is one comprehension skill that all students need to get a grip on. It is such an important part of engaging with and responding to texts. This activity is a fun one to add to literacy rotations or to use when solidifying explicit teaching of the skill.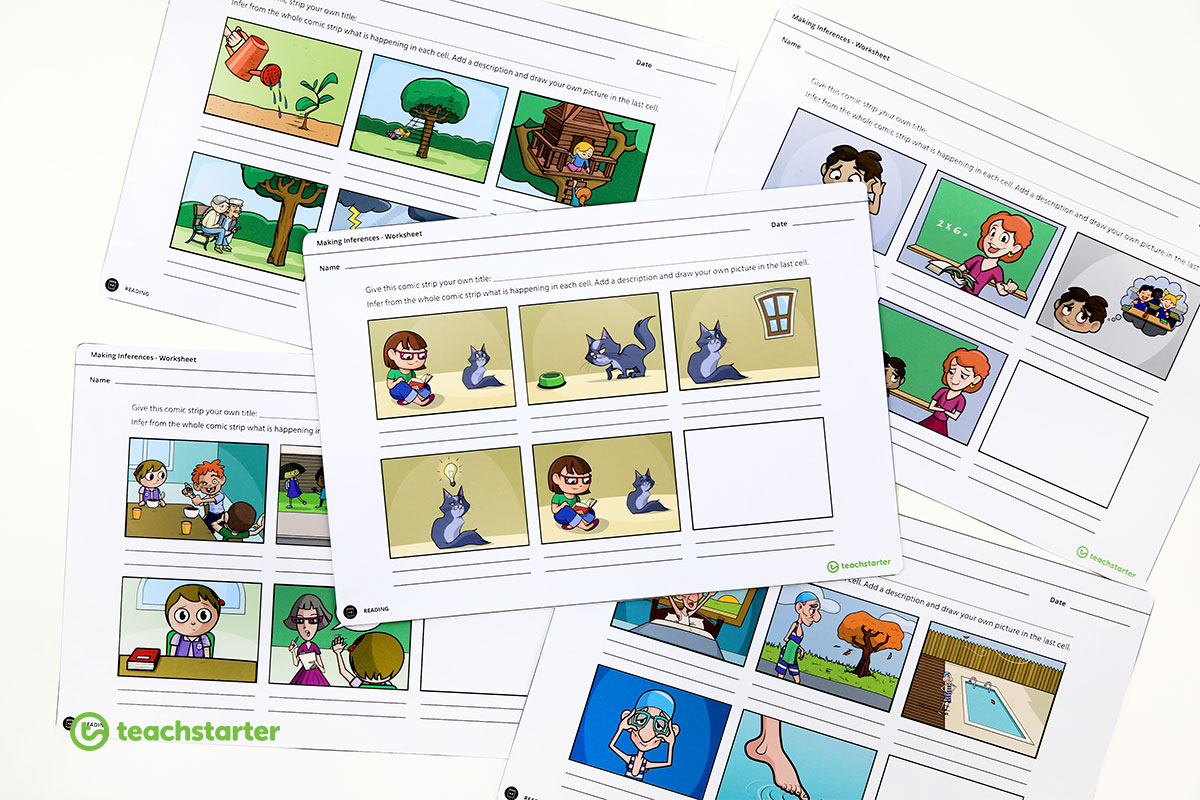 In this activity, students are provided with five different, six-cell comic scenarios, with description areas for them to write in. The students must then decide how each comic will finish by drawing and describing the final cell.
Inferring Comic Strip Activity Tips and Ideas
If you'd like to save paper and printing, you could project a single page of the resource for the whole class to see while they draw and write their answers in a book.
Provide students with this Blank Comic Strip Template so they can infer both an answer to the incomplete comic and predict what happens next.
Upload the PDF to an app like Seesaw for students to access the full colour of the illustrations and draw/write their answers into the app.
More Comprehension Skills Teaching Resources
We have a huge collection of comprehension skills teaching resources. You may like to check the Super Six Teaching Resource collection, or one of the comprehension and reading strategies resource packs and try something new with your students this week!