Did you know this week is Book Week? I bet you did!
But did you also know that it's Keep Australia Beautiful Week? Maybe not!?
Tying in closely with last week's Science Week theme of "Future Earth", KAB Week provides another great reason to continue the sustainability conversation in your classroom.
Here are three simple activities to incorporate into your class this week: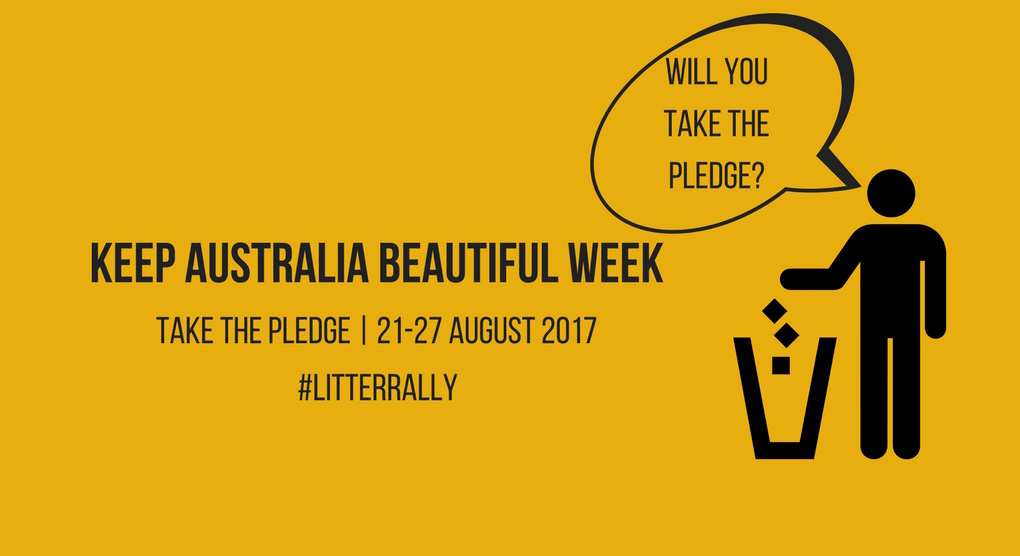 Take the Pledge!
The Keep Australia Beautiful National Association (KAB) formed over 45 years ago with the aim of engaging Australians to care for their local environment. They are most widely known for their work on the Tidy Towns, Sustainable Cities and Clean Beaches projects.
This year KAB are raising awareness through a simple but effective campaign. They are asking us to take a simple pledge:
I will pick up one piece of rubbish, per day for the week!
#litterrally
You can take the pledge on behalf of you and your students here at the KAB website. After that, here are some great ways to use this simple promise as a pretext for teaching sustainability.
---
1) Keep a Class #litterrally Tally
Figure out what your class goal for the week is. If you have 28 students, each picking up one piece of rubbish per day, your collective goal for the week would be (28 x 7) x 7 = 1372.
Create a chart, or space on a whiteboard for students to mark a tally for each piece of rubbish they collect during the week.
---
2) #litterrally Brain Break
Instead of sending your students for a run from one side of the oval to another, take them to a notoriously messy part of the school ("Hello lunch area!") and give them two minutes to each find a piece of rubbish.
Tell your students that the entire class need to find one piece of rubbish in order to be successful, so after they find a piece of rubbish for themselves, they need to help their friends find one too!
---
3) Rubbish Sort Activity
This is a great activity for introducing the concept of recycling and will help with your class pledge to #litterrally this week.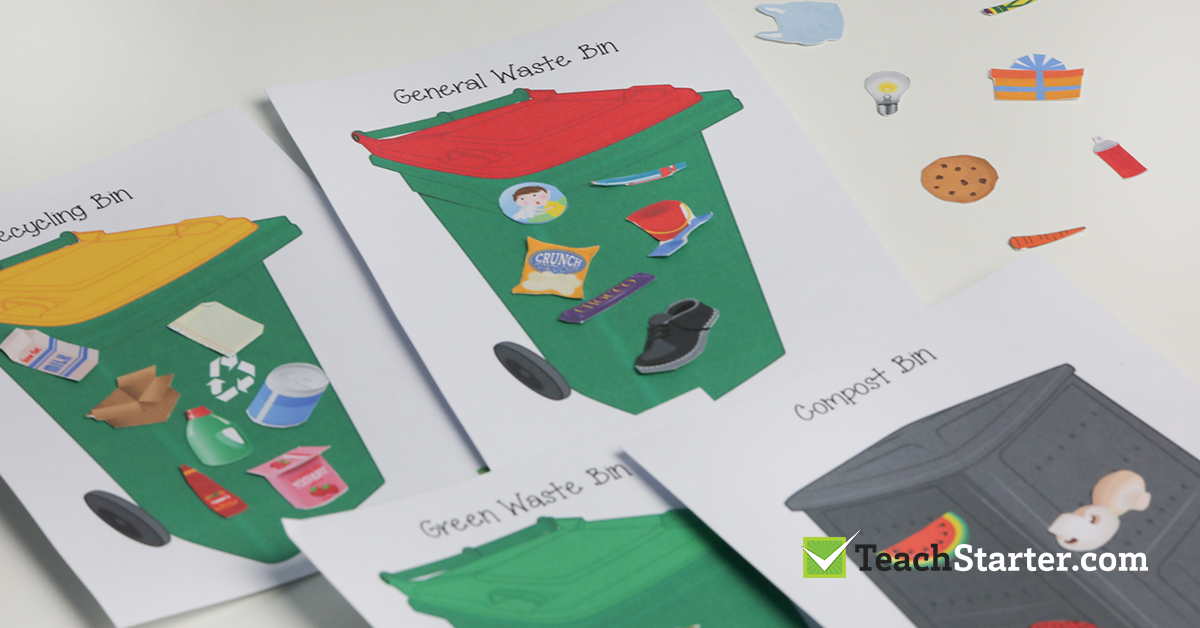 We love Sustainability! It is a topic that can so easily be explored across every key learning area.