Are you looking for fun and engaging ways to teach your students about money? If you're introducing the concept of currency into your numeracy lessons, then you're bound to be on the hunt for the best money games and activities! Well, never fear. You've come to the right place.
Interesting activities that help kids recognise coins and learn the ins and outs of dollars and cents are a must-have in the early year's classroom. Money and financial mathematics are concepts that your students will deal with for the rest of their lives, so putting in the groundwork for their knowledge and understanding is essential.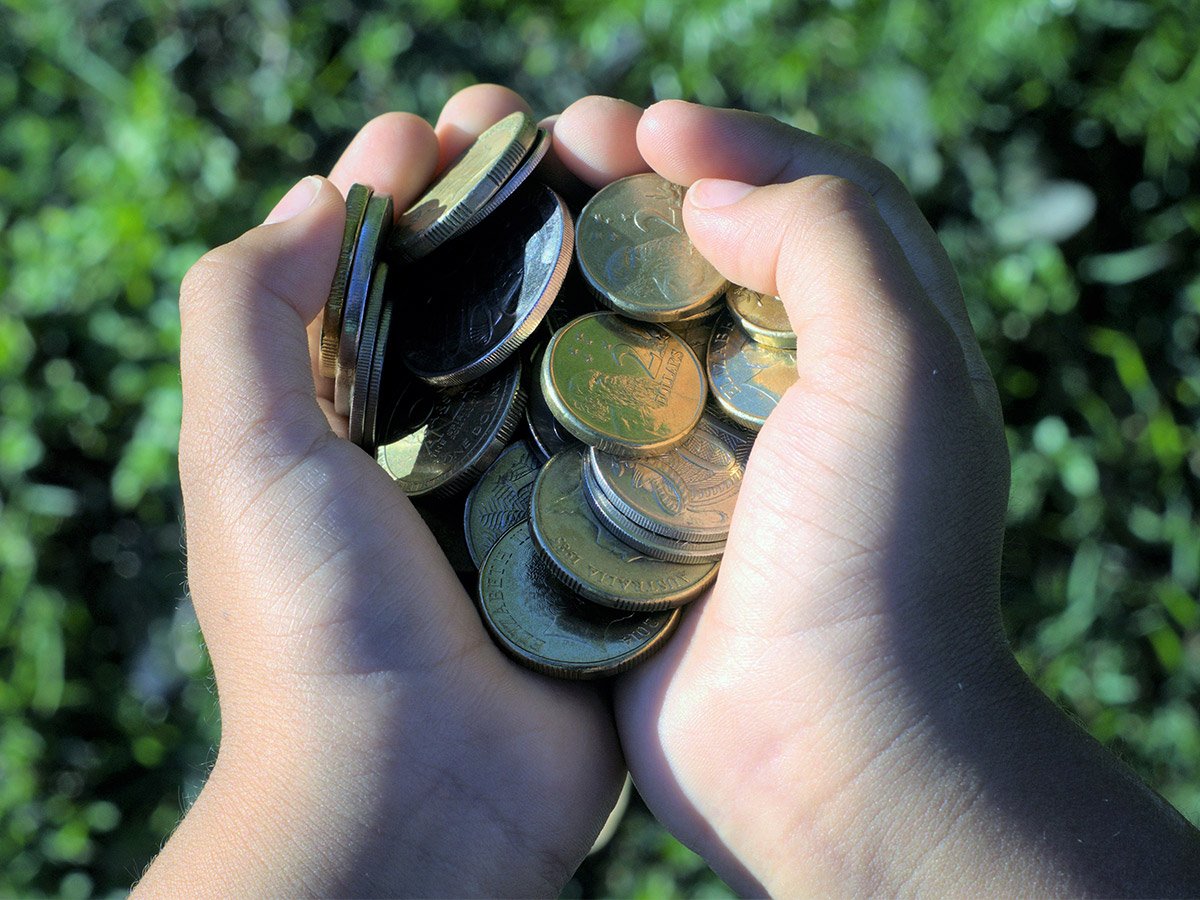 It's Little Learners Month at Teach Starter. We've produced a stack of new Little Learners resources for K-3 classrooms and are excited to share them with you. As part of this, we have just created a fantastic NEW resource to help your class wrap their heads around the concept of money. Introducing the Money Playing Cards (Australian Currency) – Coins. These cards feature pictures of Australian currency up to two dollars, as well as word and numerical representations of each denomination. Not only this, but they also feature combinations of coins that add up to larger amounts.
---
5 Money Games with Our Money Playing Cards
These amazing cards are so easy to use and versatile enough to put in your maths rotations for a number of lessons. Your students will love using these cards as they develop their coin recognition and counting skills. Here are some fun and engaging ways that you can use these cards in your maths lessons.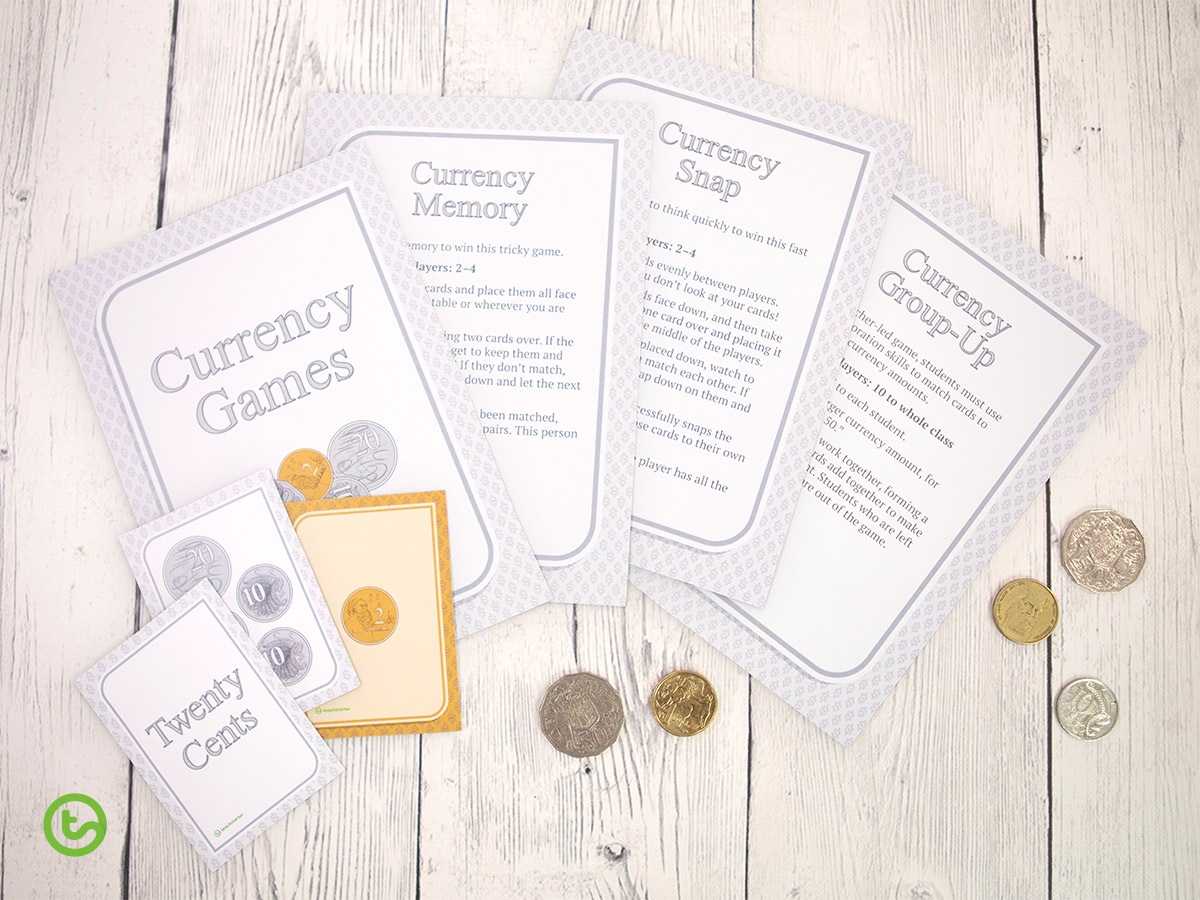 To help you with these currency games, we've even created Money Card Games (Australian Currency) – Coins. Leave these game cards in a neat little pack with your currency playing cards, and you're ready to go!
---
#1 Currency Snap
You'll have to think quickly to win this fast game!
This classic game of snap is sure to be a favourite with your students. Deal the cards evenly between players, and make sure not to look at them!
Place cards face up one at a time in a centre pile. As the cards are placed, watch to see if any of them match each other. If they do, quickly slap down on them and should, "Snap!". This game is ideal for encouraging instant recognition of coins.
Make this game even more exciting by introducing the denominations in words and numerals for more experienced learners.
---
#2 Currency Memory
A great way to teach your students to match currency with its numerical value, test your students' memory with this game!
Lay each card face down on a flat surface. In small groups, invite students to turn over two cards at a time. If the cards match, they get to keep them! If they don't match, they must place them back face down.
The player with the most set of matched-up cards at the end of the game is the winner!
Extend this game by asking students to match picture currency with its written counterparts.
---
#3 Currency Group-Up (Whole-Class Game)
In this whole-class game, students must work together to create a whole amount set by the teacher. Currency Group-Up works to build your students understanding of adding to total dollar amounts, collaboration and group-work.
Give each student a single currency playing card. Call out a total dollar amount (for example, $4.50). Students must then work to form groups whose cards add up to that total amount.
If they cannot find a group or their group miscalculates their amount, they are out!
---
#4 How Much Cash?
Another great money game to do with coin counting!
In small groups, ask students to draw five cards each from the pack. They must then total the amount of money represented by the coins on their five cards.
The student with the most money wins all the cards for that round. Continue to play until all the cards have been allocated, and then challenge your students to calculate their total amount!
For an extended version of this game, once each player has counted their coins, invite them to rearrange their seating position in order from least to most. Alternatively, invite students to calculate the difference between each person's total amount.
---
#5 Count Up to Ten
In this money game, students work to count how much more money they'd need to make ten dollars.
In small groups, ask students to draw six cards each from the deck of currency playing cards. In their maths workbooks or on small whiteboards, encourage your group to work out how much more money they need to make $10 dollars.
Each child then draws more cards from the deck, one card each at a time, and adds them to their total. The child who gets the closest to $10 without going over wins.
---
Are you looking for even MORE fun and engaging money games for the Early Years? Check out the ones below!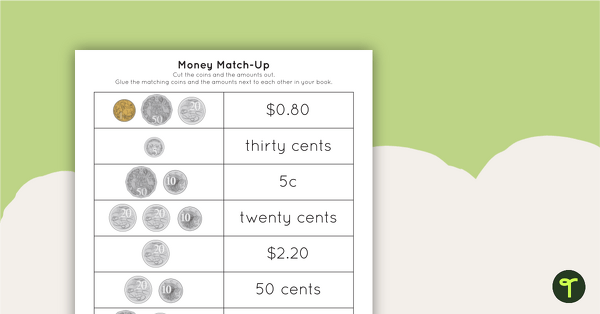 teaching resource
An activity to help students recognise Australian coins and their combined amounts.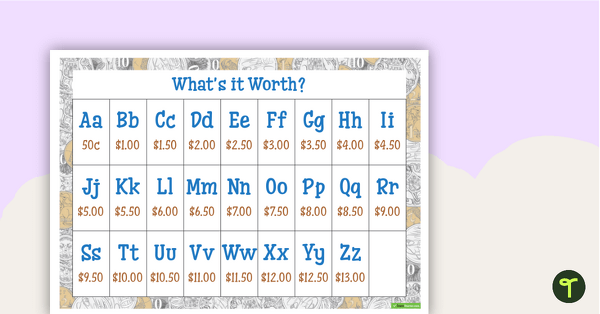 teaching resource
Use this What's it Worth? game when learning about the value of coins.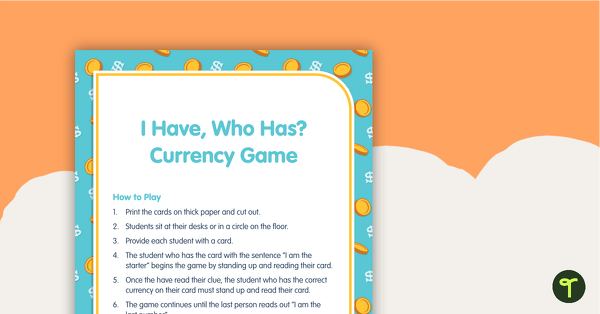 teaching resource
A whole-class game to help students when learning to count coins and notes.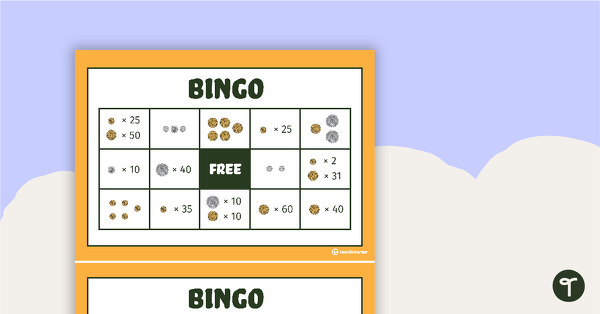 teaching resource
32 different bingo cards using only coins.