Are you on the lookout for a fun way to celebrate the environment with your class? You're in luck! National Tree Day 2021 is fast approaching. We've collaborated with Planet Ark to create some fun and engaging activities for your students! What better way to learn about the environment, and celebrate trees while you're at it?
Starting in 1996, National Tree Day efforts have planted over 26 million trees!
In 2021, School Tree Day is held on Friday, July 3oth and National Tree Day is held on Sunday, August 1st.
---
What is National Tree Day?
As Australia's largest community tree-planting and nature protection event,  the day is a call to action for all Australians to give back to their community.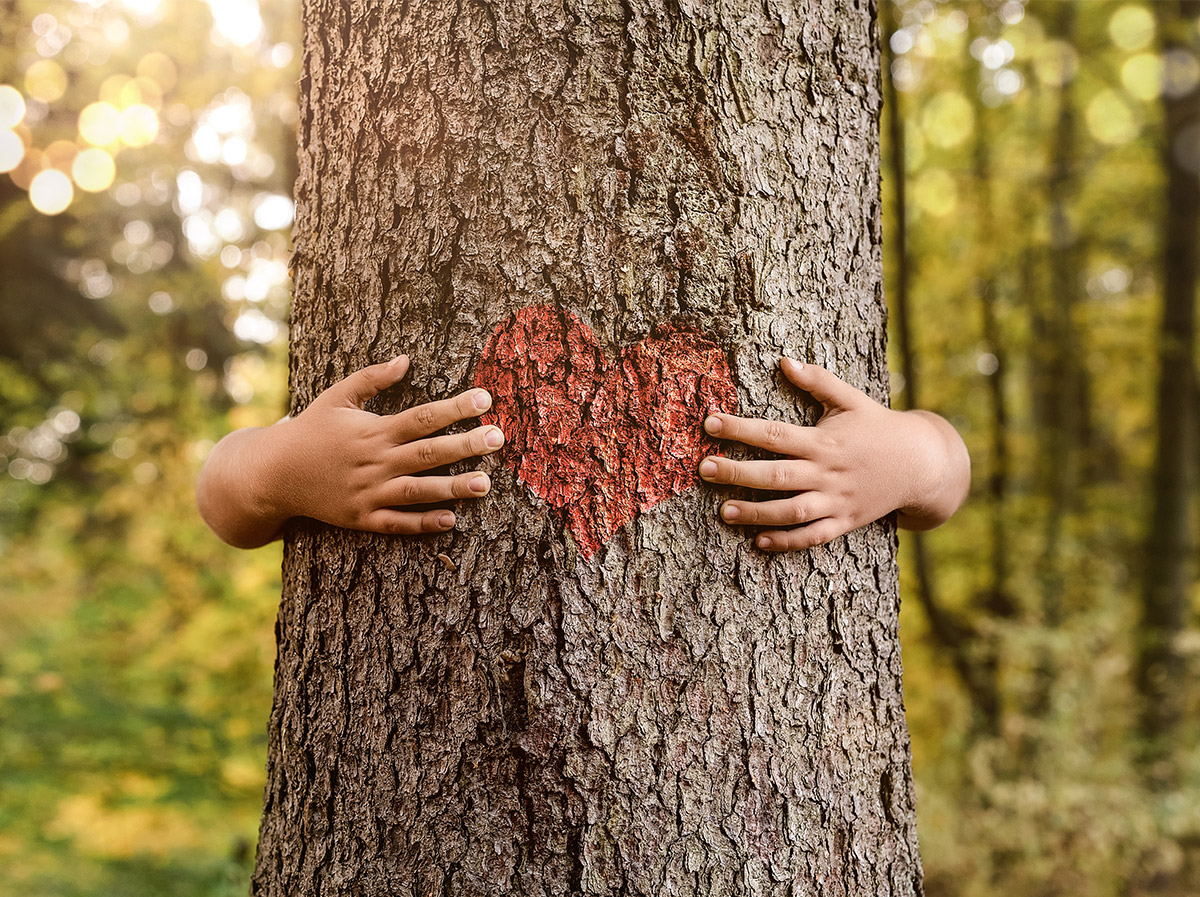 rangizzz/shutterstock.com
The idea is for Aussies to help the environment by getting their hands a little dirty! Plant a tree, do some weeding or watering and help to care for the natural environment in your community.
The theme for National Tree Day 2021 is "Connect with nature."
Humans have been found to be biophilic creatures, meaning that seeking connections with nature and other lifeforms comes naturally to us and helps to increase our mental and physical health. In 2021 this is more important than ever, and being in the presence of nature can help to naturally reduce our stress and anxiety, as well as lowering a whole range of physical health concerns, such as high blood pressure and the risk of cardiovascular disease.
Getting out into the community with friends and family to plant a tree where possible, or connecting with students virtually to talk about National Tree Day, is an easy way to promote this connection with nature. If you're learning remotely, why not have students move into the backyard for a change of scenery?
To locate your nearest planting site, visit the National Tree Day website. Unfortunately, National Tree Day public events in Greater Sydney are cancelled in 2021. But, there's no reason why you and your students can't get involved in these fantastic National Tree Day activities together, even if you are learning remotely. There's no better way to ensure the future of our environment than educating tomorrow's leaders and activists!
---
Hug a Tree for National Tree Day
Because they couldn't go ahead with any public events in 2020, Planet Ark have introduced a fun new initiative so that you can still celebrate National Tree Day in nature! For those of you in lockdown, instead of going out planting with people in your community, keep your social distancing and make sure you #hugatreeforNTD!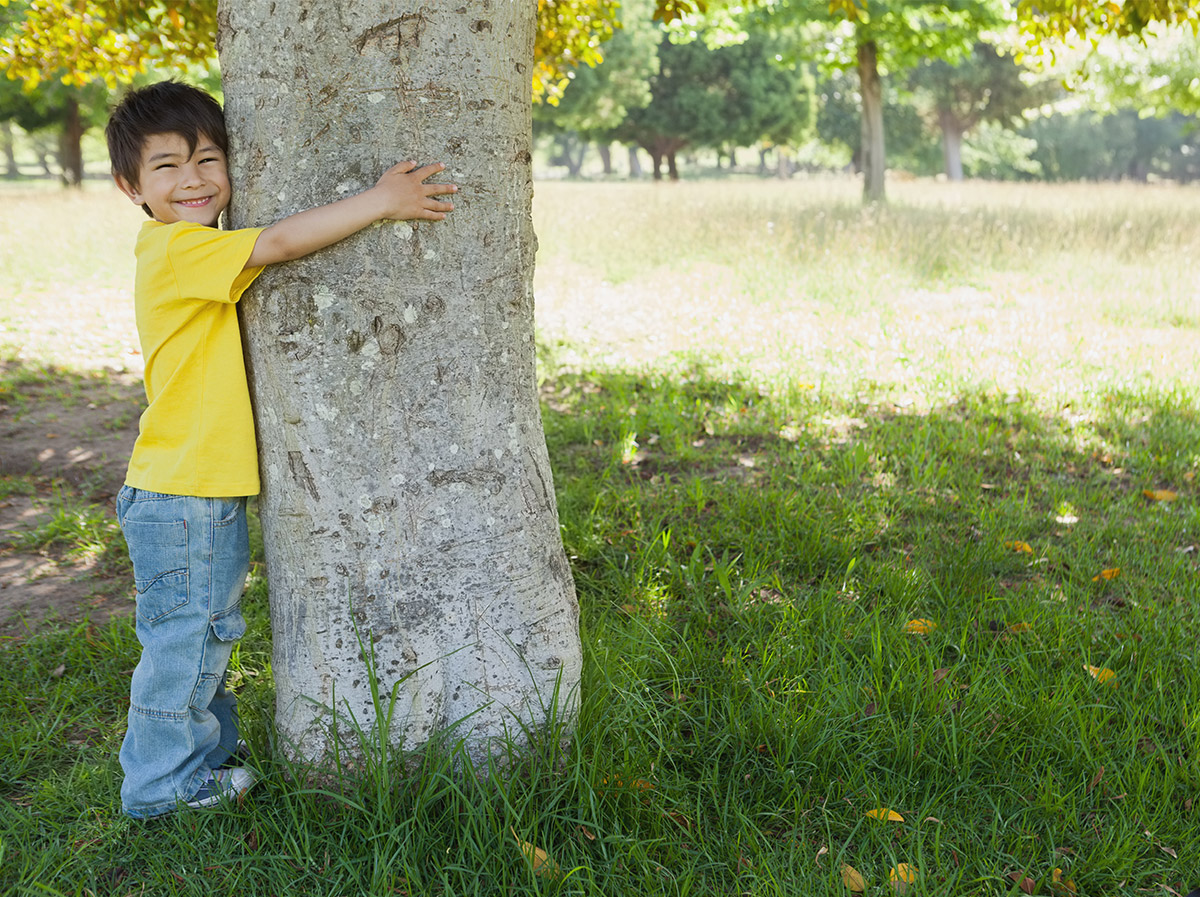 wavebreakmedia/shutterstock.com
Hug a Tree is a social media-based campaign that Planet Ark is running to encourage us to reconnect with nature and help ourselves heal from the devastating impacts of bushfire and drought season.
Take a photo of yourself hugging a tree or your favourite plant. When you post on Facebook, Twitter or Instagram, tag #hugatreeforNTD! Did I mention it will help you feel better, too?
---
Classroom Activities
If you're still going to do some small group planting and weeding with your class, that's great! Make sure to enjoy some of these educational activities as well.
The team at Planet Ark has put together a great collection of activity sheets to help your students learn about how planting trees helps our environment.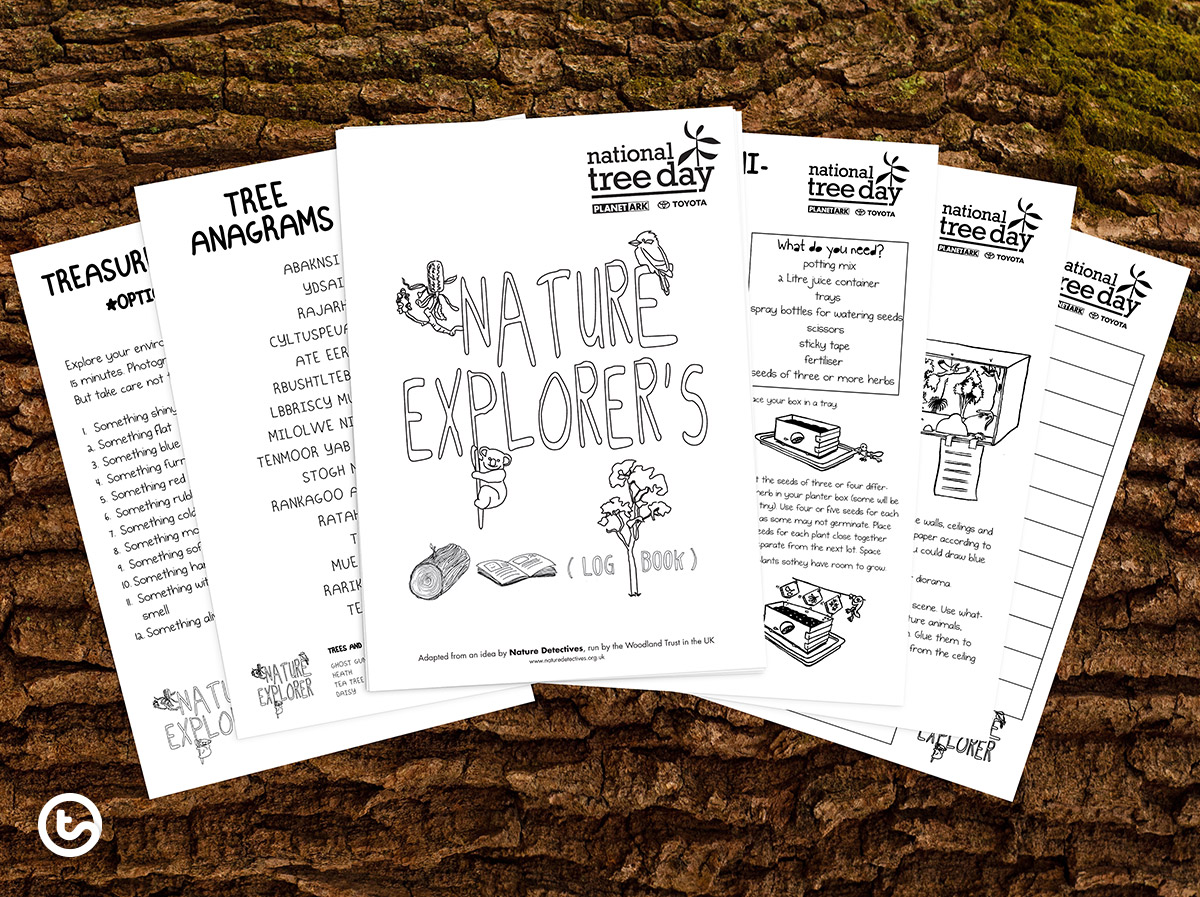 They also put their thinking caps on with us here at Teach Starter and helped us come up with some fabulous National Tree Day activities to make your classroom buzz! Together, we've put together a National Tree Day Activity Pack with a few goodies just for you and your students.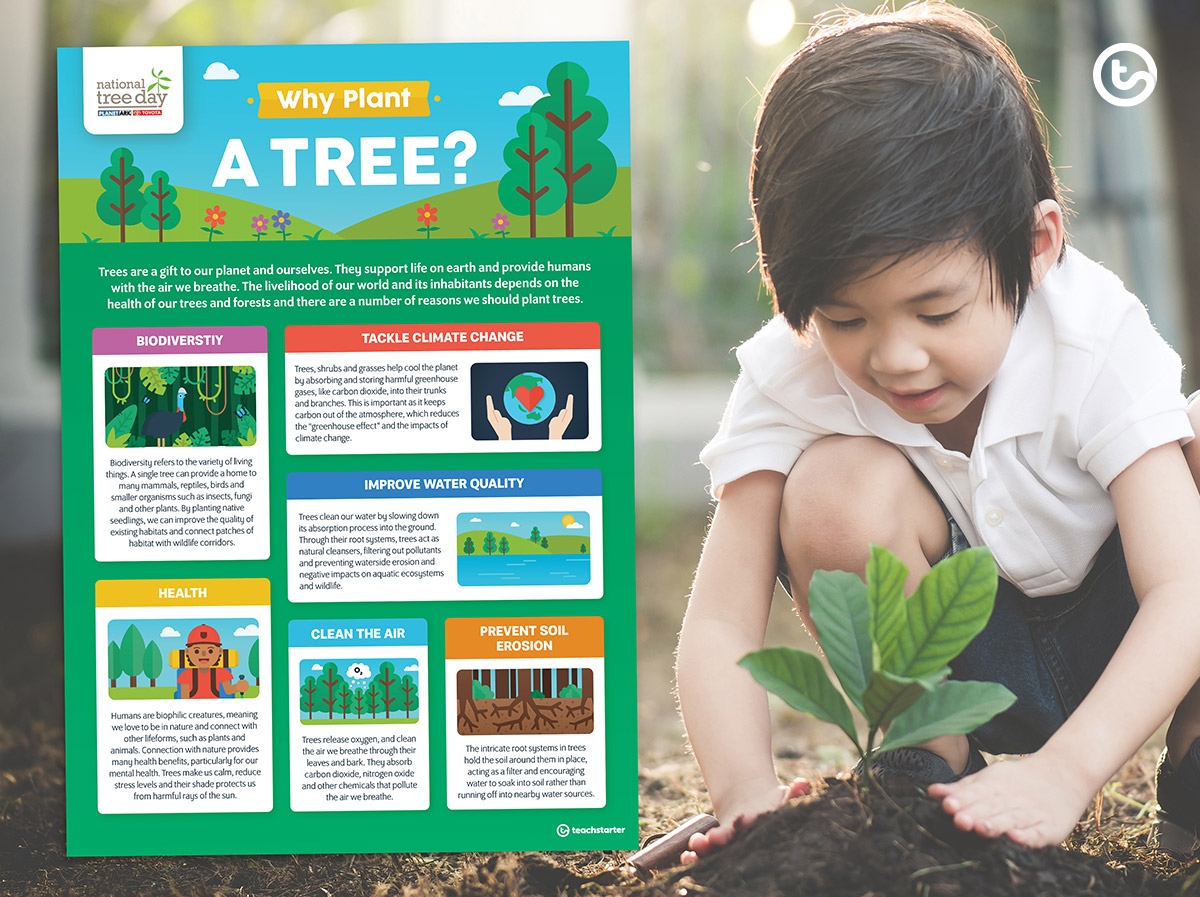 Learn about the importance of National Tree Day with our Why Plant a Tree Infographic poster, before diving into the Mindfulness Colouring Tree – it's food for thought!
Next, have some fun with our National Tree Day – Word Hunt.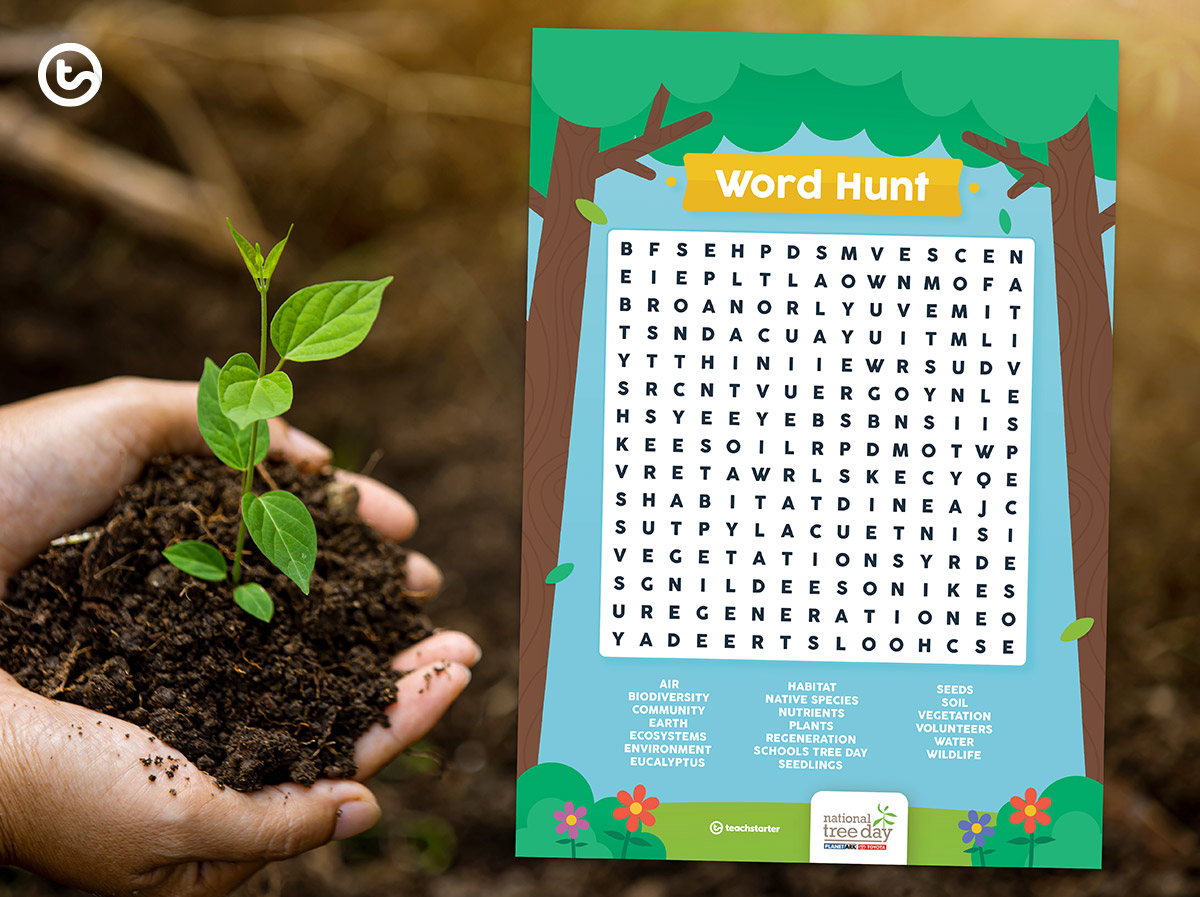 Or, if mazes are more your thing, take a look at our National Tree Day – Rainforest Maze!
Finally, our National Tree Day – Green Bridge Science Investigation is a wonderful way to teach your students about the importance of revegetation in helping the local animal community.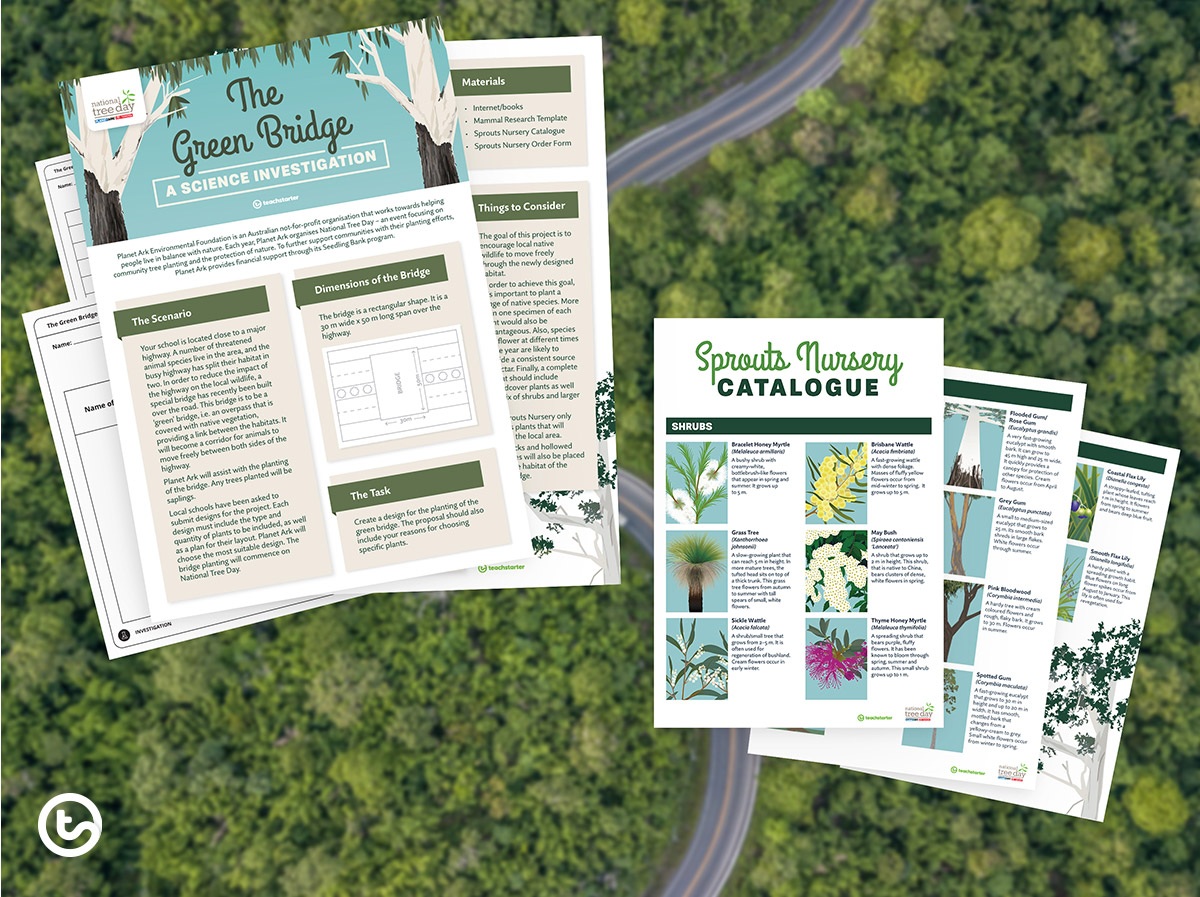 ---
Podcast with Maggie Dent
Our wonderful For the Love of Teaching host, Bronwyn Brady, spoke to former teacher Maggie Dent on National Tree Day and how Australians can harness this day as a chance to connect and regenerate our land, our people and our future.
If you're interested in more information about Maggie's take on last year and National Tree Day, listen to the podcast!
---
How will you celebrate National Tree Day in 2021?
Share on social media and tag @teachstarter, @planetark and @nationaltreeday to share your activities with us.