If you haven't already heard the news, Book Week 2020 has been postponed until the week of the 17th to the 23rd of October! We know how much schools enjoy their book fairs and costume parades. We did some brainstorming to see how we could help make the wait a little easier. The great news is, we've come up with a way to help you out! We have trawled the Teach Starter website to find our top 10 reading resources for kids to share with you and your students.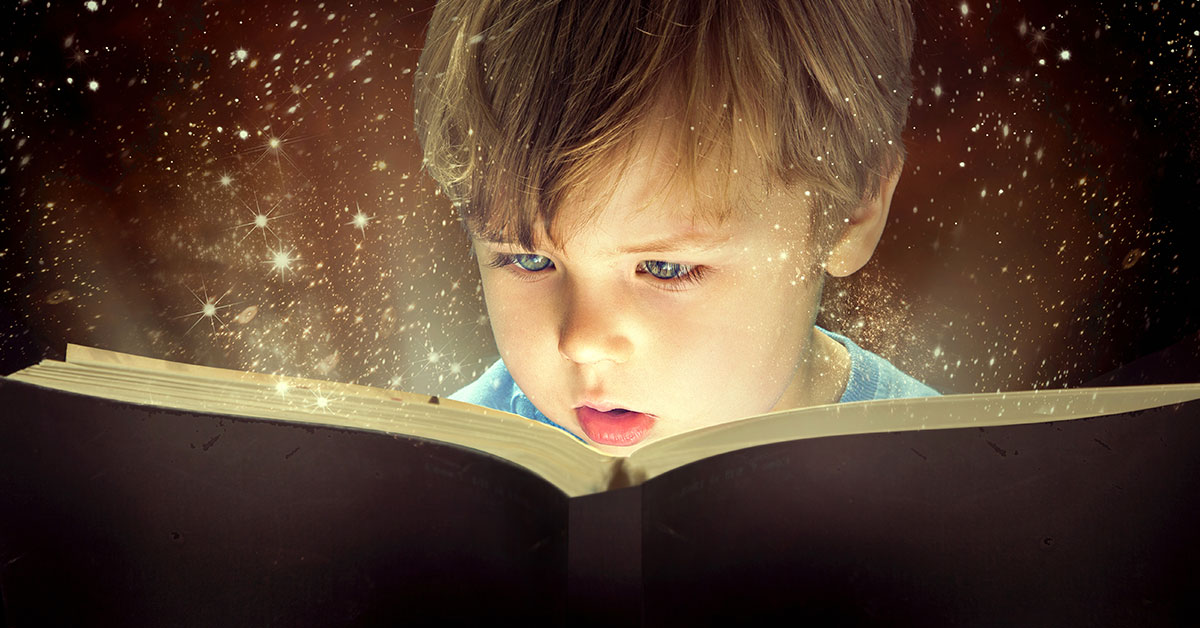 All those poor teachers and students having to wait an extra few months for the chance to celebrate everything books – no longer! You can still enjoy tonnes of book-related fun this August. From blogs, to worksheets, to videos, take a look at our favourite reading-related resources.
---
Ten Amazing Reading Resources for Kids
It was so hard to narrow down this list! We have so many amazing Reading resources on our site. This list is our top 10, but it is also just a small snapshot of what we have available – make sure you check the rest out!
#10 Book Hunt Image and Task Cards
We've started off our count-down with a resource that gets your kids in a 'book' frame of mind!
Our Book Hunt Image and Task Cards is a fun teaching resource to use in the classroom to explore and find different children's storybooks.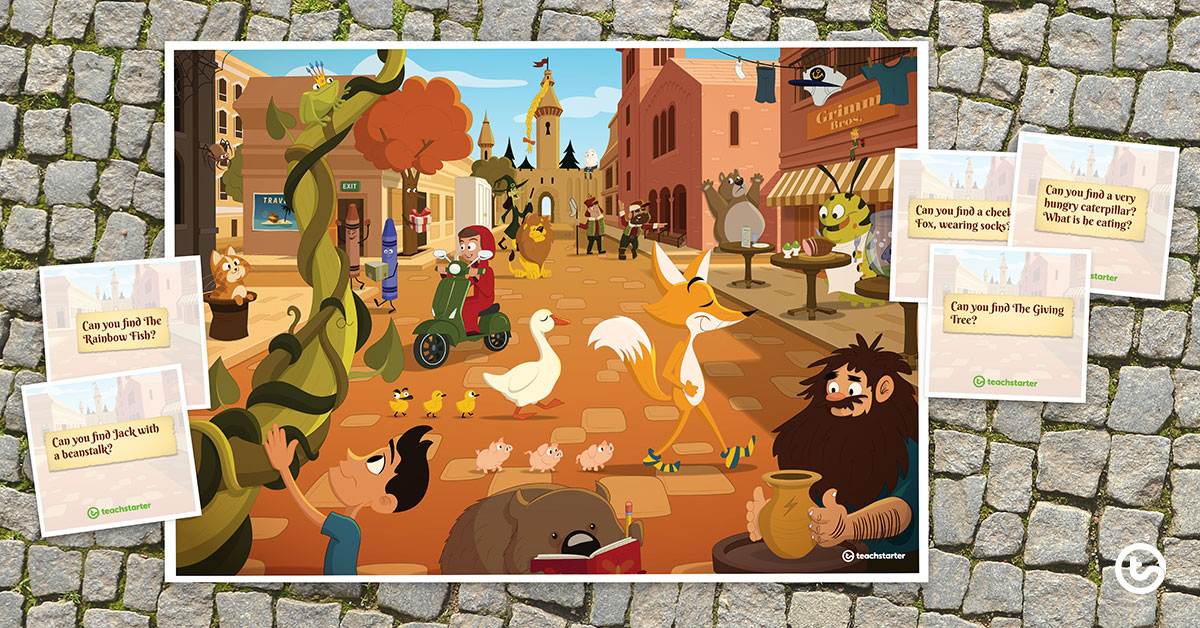 Have a search with your class to find the 23 different children's books featured throughout the image. Then choose one and get reading!
#9 Reading Superhero Display
Even though this resource was for Book Week 2019, it still makes an impact in classroom reading corners around Australia!
Our Reading Superhero Wall Display will give your students the powers they need to read their hearts out before Book Week 2020! After all, being a reading superhero isn't just for one week of the year!
We really love making Book Week resources in the Teach Starter office. And, of course, we're already planning and preparing for the release of our exciting NEW resources for Book Week 2020 in a few short months' time.
#8 Book Review Template
I have to confess, I did tell a sneaky fib when I titled this blog… as I said there are SO MANY amazing reading resources on Teach Starter, so I decided to squash in a few more than 10!
While you're enjoying so many books with your students, why not ask them to complete a book review? We have a wide range of book review resources to suit every need, just check out the ones below: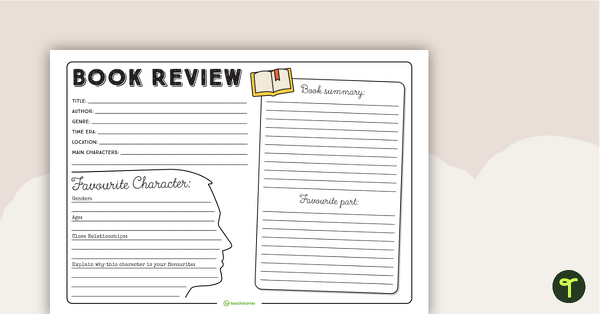 teaching resource
A book review and summary card for comprehension learning.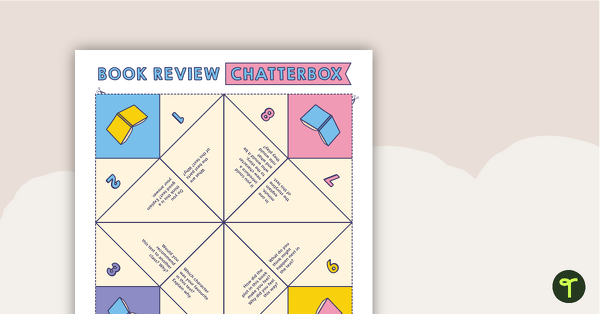 teaching resource
A fun chatterbox template to help your students to review a book or narrative text.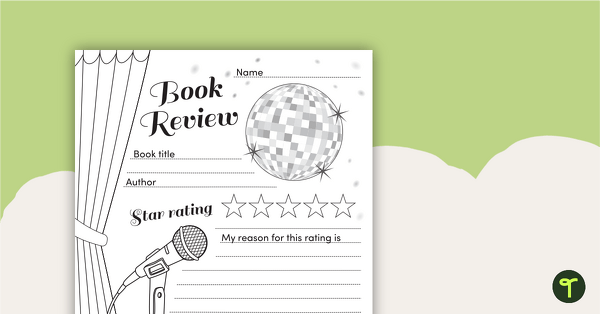 teaching resource
Use this book review worksheet with children after they have read a story.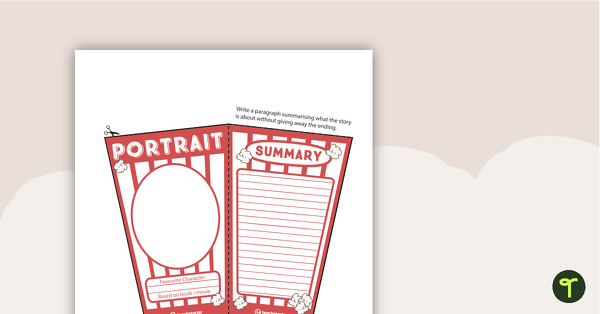 teaching resource
Templates that students can compare and review a movie and a book with the same title, then construct them into a 3D popcorn box and movie drink cup.
#7 Novel Study Worksheets
It's not all about storybooks – there's something for older readers too!
When I was a teacher, one of the favourite parts of my day was reading the class novel to my students. Take this reading session to new heights by exploring your chapter book even further!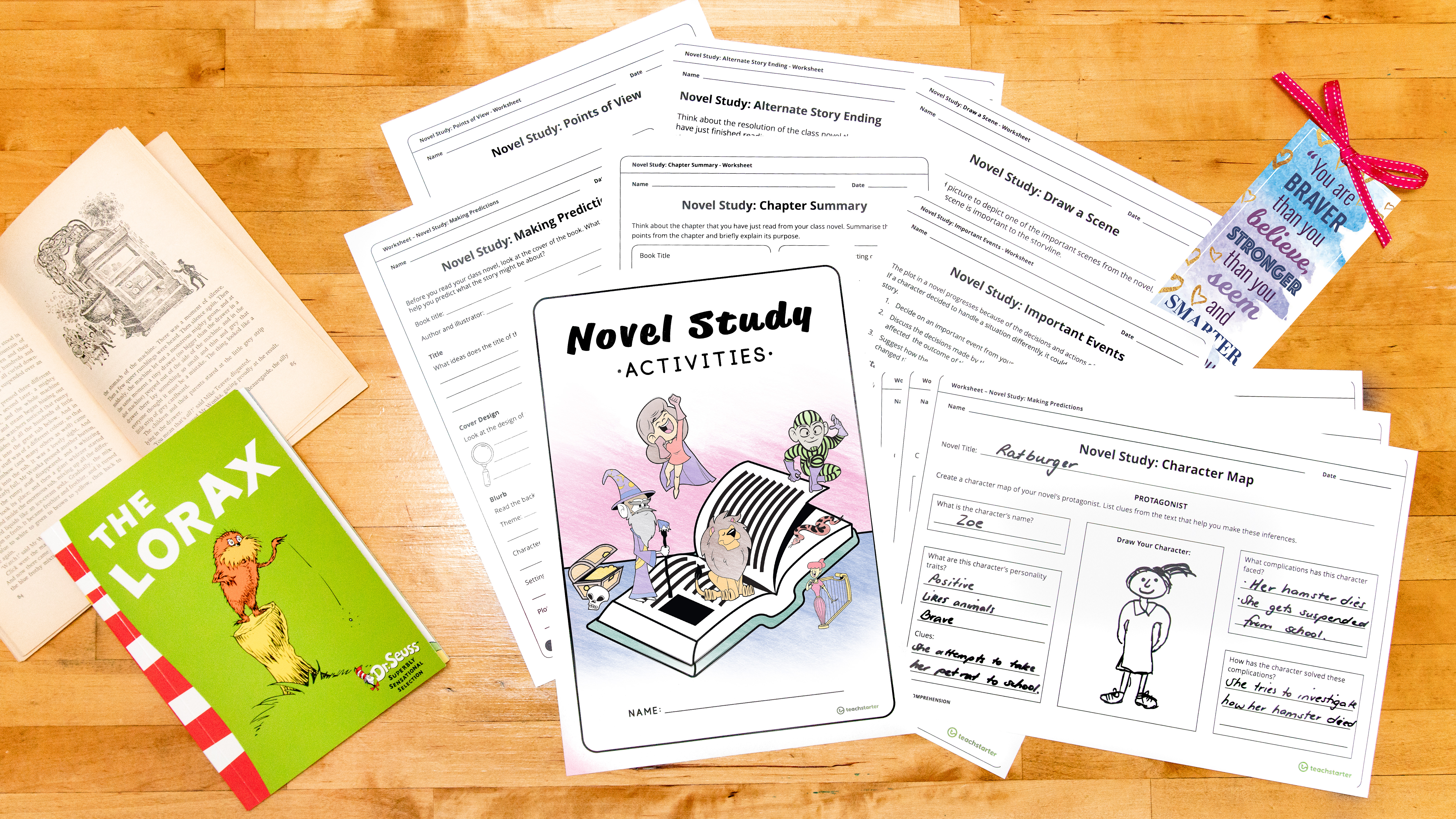 Our Novel Study Activity Resource Pack has everything you need to pull a novel apart and put it back together again. From predicting the plot, to mapping the sequence of events, to characterisation – there's a worksheet to suit all purposes in this pack!
#6 Autism | Inclusion in the Classroom – Book Read Video
Sometimes you aren't able to read a book to your class…perhaps you're teaching remotely or you want to set a book read as a rotational activity. Why not play a video of a story being read instead?
We thought the wonderful book Fergus and Delilah, by Erin Knutt, deserved to be shared in classrooms around Australia – so, we created our own book read!
Sometimes reading resources for kids make a big difference in a child's life. Read this book to help foster inclusion in your classroom and explore the topic of Autism with your students.
#5 10 Positively Perfect Picture Books to Teach Procedural Writing
What's better than reading for fun? Reading for fun AND learning at the same time!
Among our many blogs, we have a few gems that help you and your students use everyday storybooks for a range of curriculum-related purposes.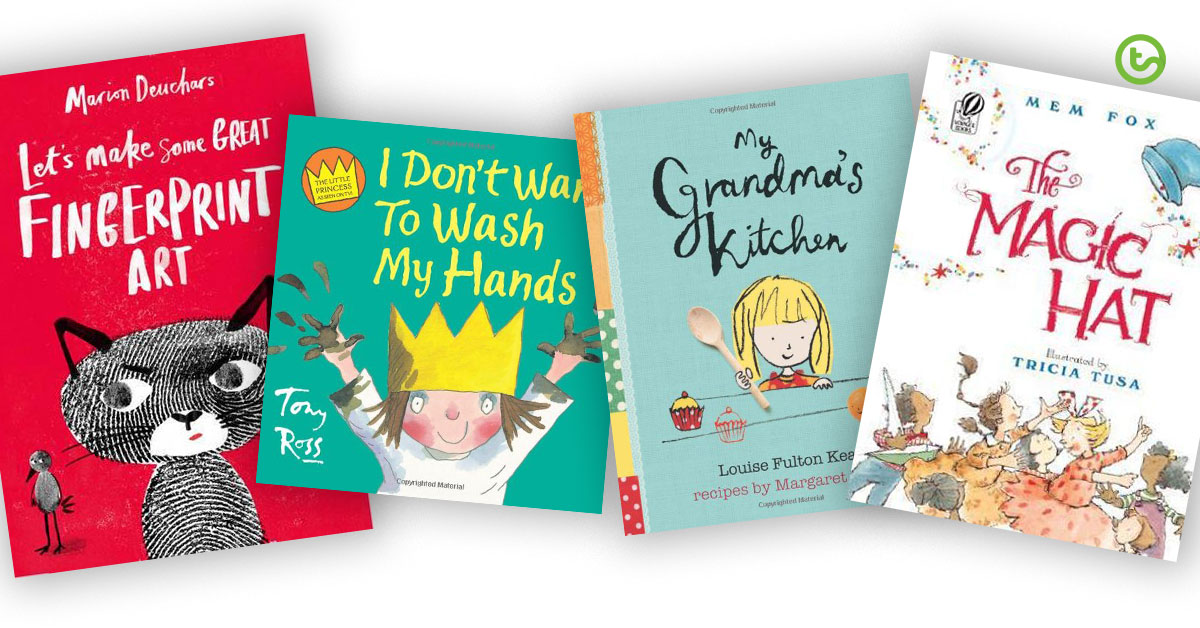 One of my current faves is our blog of 10 Positively Perfect Picture Books to Teach Procedural Writing. Not only does it feature fun picture books, but it also gives some great ideas on how to use them in your procedural writing lessons!
#4 Inferential Reading
Of course, reading resources for kids don't always have to center around books. After all, there's more to reading than looking at words on a page!
We have a tonne of fun and brain-buzzing Inferring Resources for your students to practice their inference skills. Take for example our Inference Scenario Teaching Resource Pack, which includes the thought-provoking Inference Scenario – Ducks in Space Worksheet.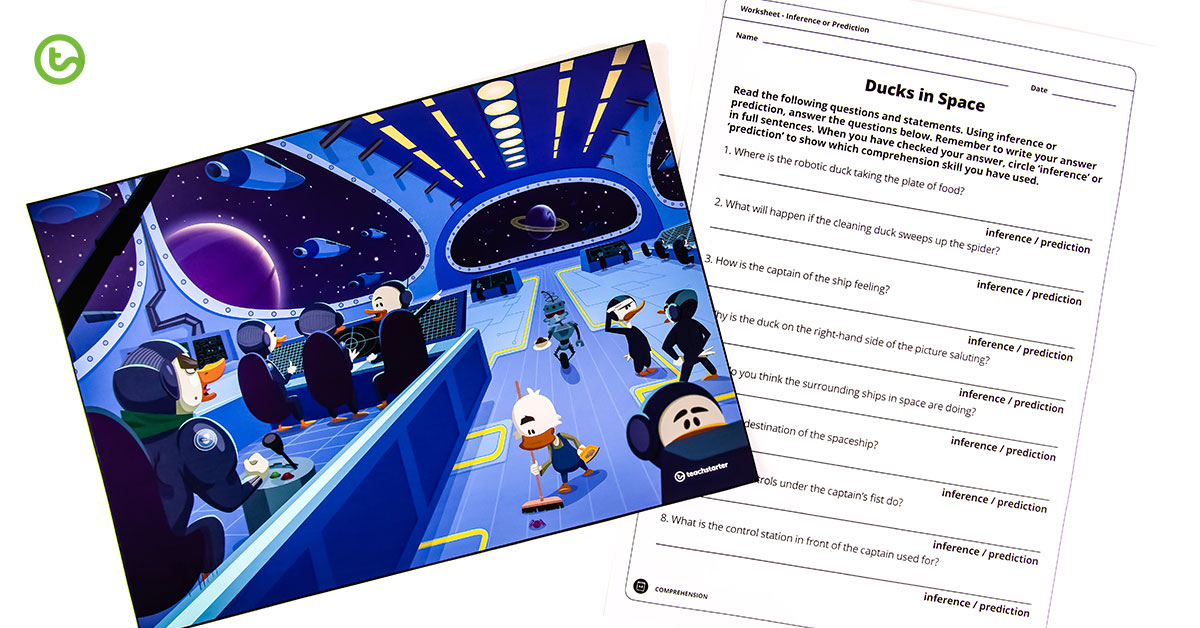 Your students will have fun reading the images on these scenarios, and perhaps coming up with their own stories!
#3 Book Lists
We love reading so much that we've collaborated with some very important people to give you the best reading resources for kids possible. If you're stuck for exactly which books you should be reading to your students then make sure to check out one of our amazing book lists!
We have booklists for lower, middle and upper years recommended by award-winning teacher-librarian Megan Daley.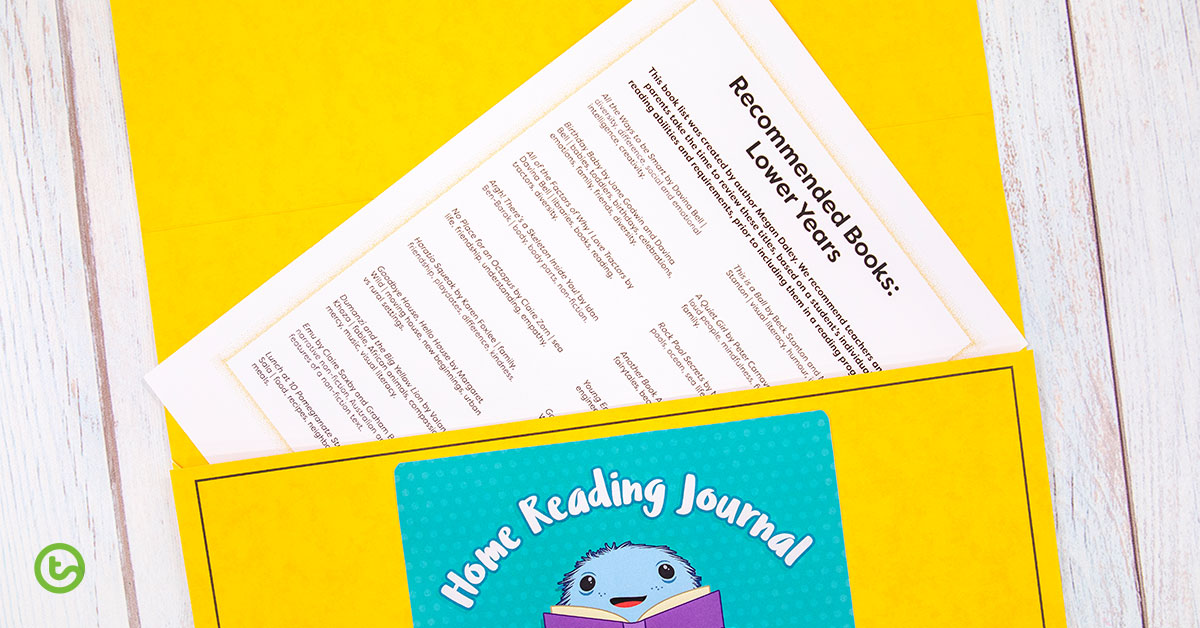 As well as recommended book lists for Early, Middle and Upper Years, we have recently published a comprehensive list of books to help teach Indigenous Perspectives in the classroom. This book list has been created by leading Aboriginal education organisation Wingaru Education.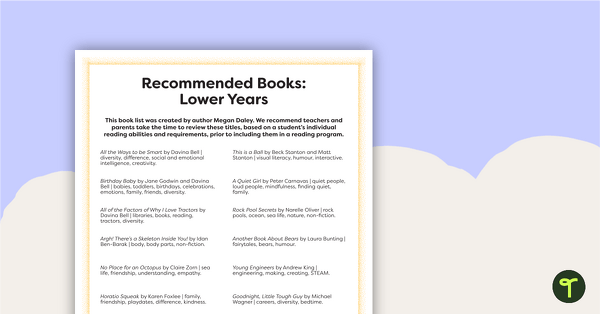 teaching resource
A list of recommended books for lower years created by award-winning teacher-librarian Megan Daley.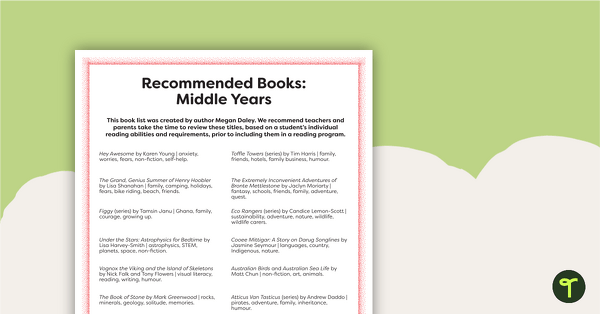 teaching resource
A list of recommended books for middle years created by award-winning teacher librarian Megan Daley.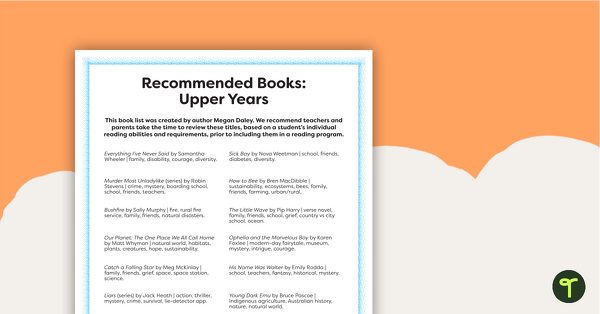 teaching resource
A list of recommended books for upper years created in collaboration with award-winning teacher librarian Megan Daley.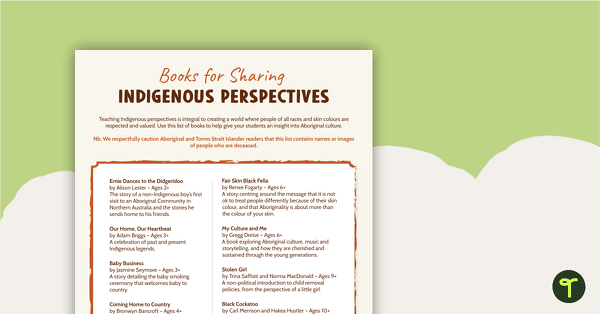 teaching resource
A list of Indigenous storybooks for the classroom recommended by Aboriginal education organisation, Wingaru Education.
#2 Literature Study Task Cards
There are many wonderful things about our book-related resources. One of the best things, though, is that many of them are so versatile they can be used for any storybook!
Take our Literature Study – Lower Primary – Task Cards and Literature Study – Upper Primary – Task Cards, for example. These engaging cards can be used at home or in the classroom!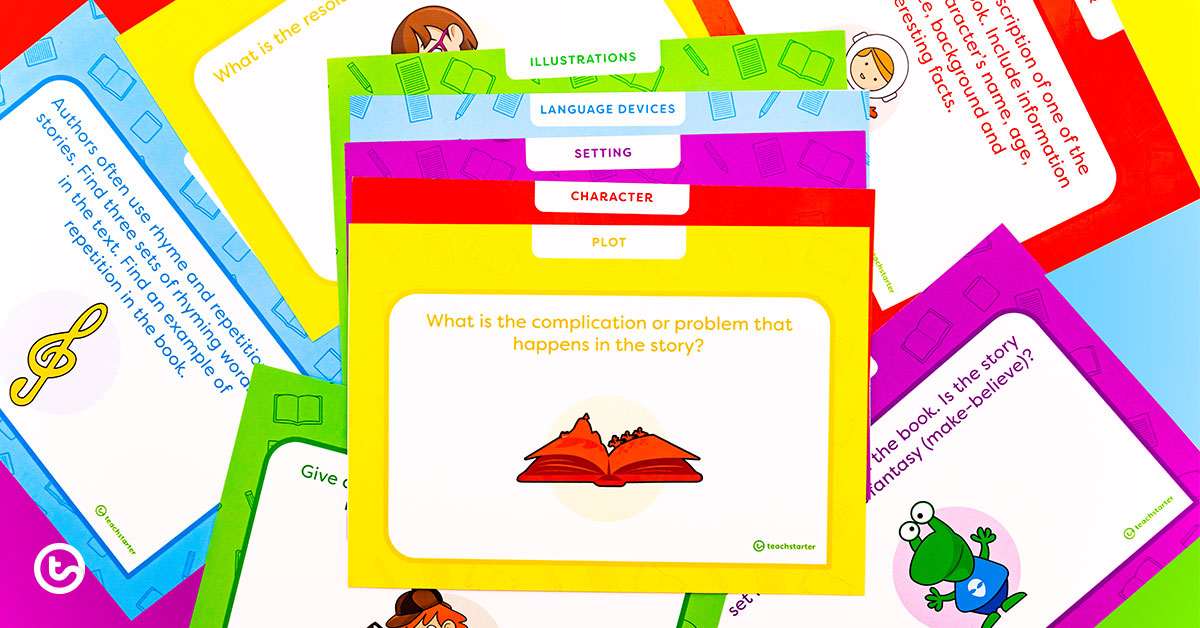 Simply give your students a selection of cards to work on independently with a book of their choice.
#1 What's Buzzing Magazines
Of course, we couldn't write about a list of our favourite reading resources for kids without including our phenomenal student-facing Magazine – What's Buzzing!
You loved the first issues for Years 1 to 6, and now we are pleased to announce we have begun to roll out Issue 2 of the magazine.
With a range of text types in each magazine, plus activity cards or worksheets for each article, these magazines can help you out for a whole term's worth of reading activities. Download your grade's magazine today and see what all the fuss is about!
---
It will be Book Week 2020 before you know it!
In the meantime, tell us which of these Top 10 is your favourite to use in the classroom.