Are you looking to make a fresh start in your classroom? You are not alone! And we can't think of anything better than sunflower classroom decor to mark a new beginning!
Our new Sunflowers Classroom Theme Pack has been created to brighten your day with yellow blooms and to help your students grow! Choose from the huge selection of teaching essentials and customise them to meet your needs!
It's a good time for happy flowers!
---
A Sunflower Welcome
There has never been a more important time, to give every student a sense of belonging in their classroom. And as teachers, we know that it's often the little things that make a big difference. For example, a welcome sign and name tag can be the reassurance a little learner needs. Oh and don't forget the all-important birthday chart!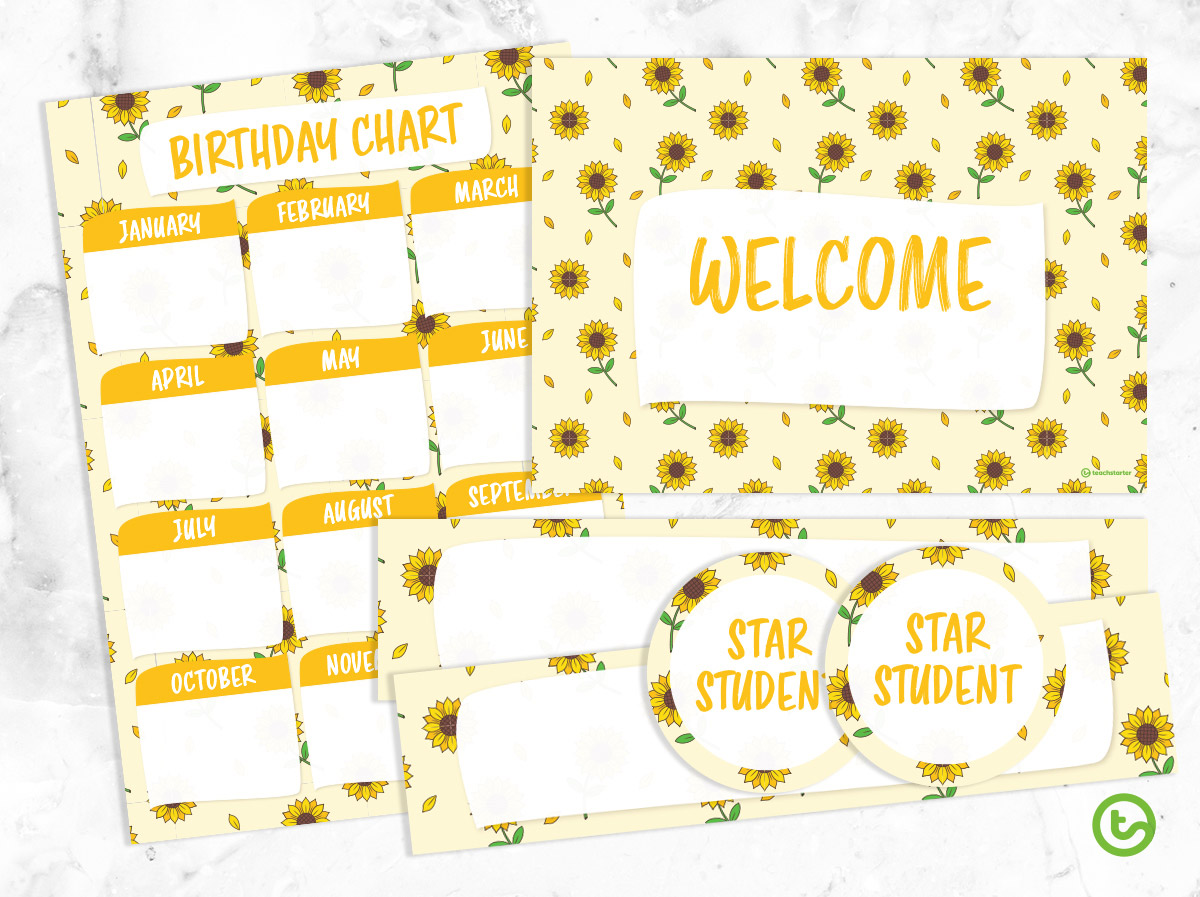 And, you could even go the extra mile and prepare a welcome badge for each of your students!
Welcoming Resources:
These resources are available in PDF, editable MS Word document or you can customise them in Studio.
---
Classroom Management
Is it time to refresh your classroom management resources? Keep things positive and sunny in your classroom with our Sunflowers Classroom Theme Pack! It's packed with essentials such as group list templates, name labels, certificates and award charts!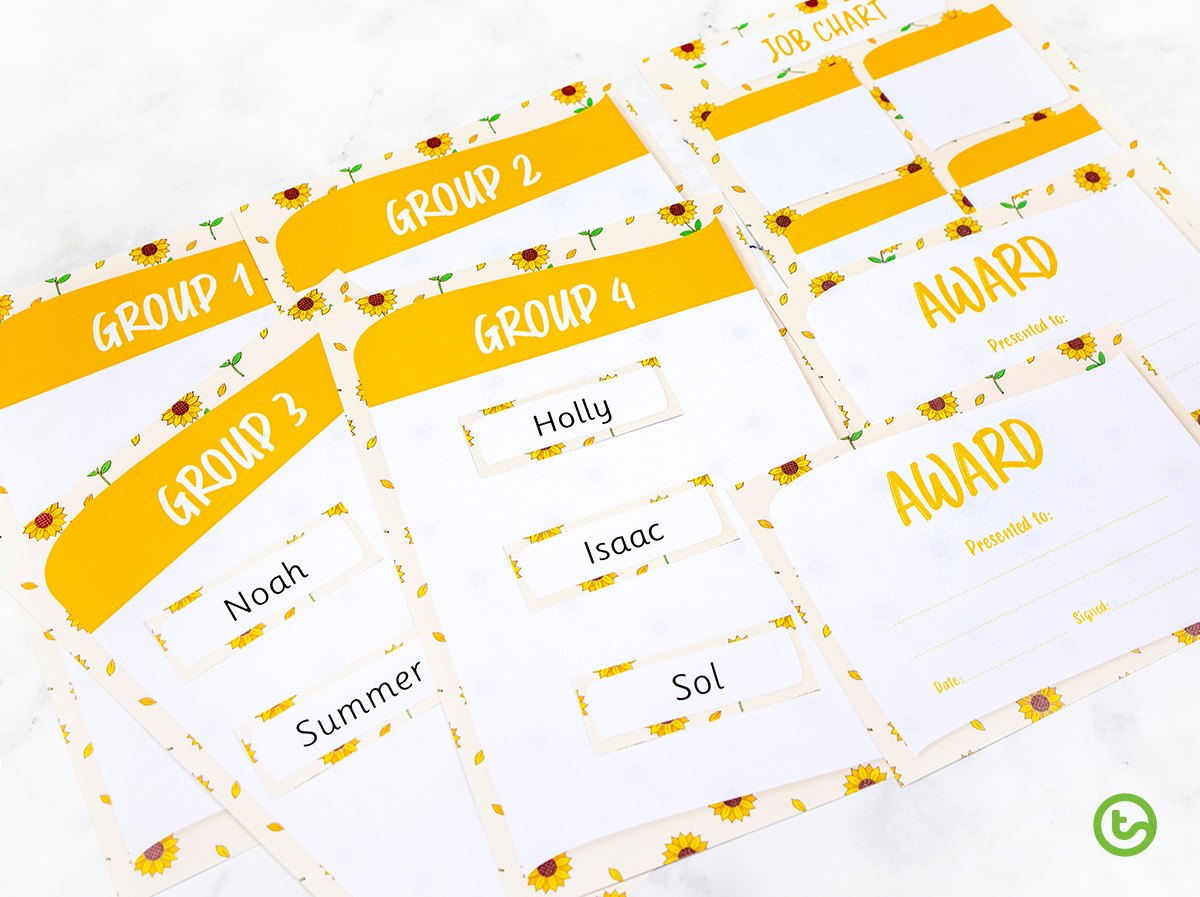 Classroom management resources:
---
Learning Tools
Your students will love the cheerful learning tools included in our sunflower classroom decor pack. And you'll love looking at their desks! So, set yourself up with everyday learning tools such as the Sunflowers – Desk Plate Alphabet and Number Line (available in all school fonts). And don't miss the Sunflowers – Numbers 1 to 100 Chart.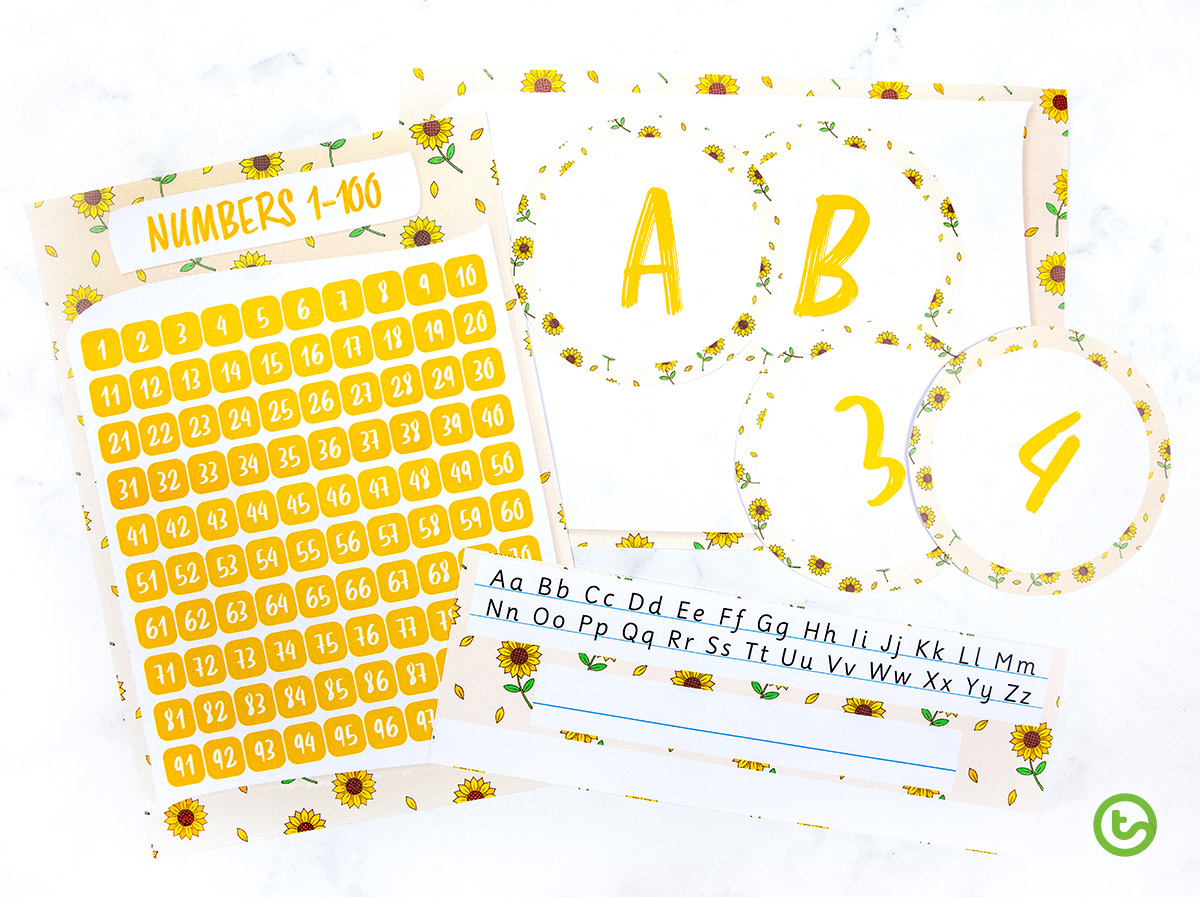 Learning Tool Resources:
---
Classroom Organisation
Classroom organisation is the backbone of teaching. And our uplifting range of sunflower classroom organisation resources is sure to inspire you to get busy!  So give your diary a facelift and your class list a touch of summer and see how good you feel?

Teacher Organisation Resources:
---
Class Decoration
And if you get time, you can bring sunshine and petals to your classroom with cheerful classroom decorations!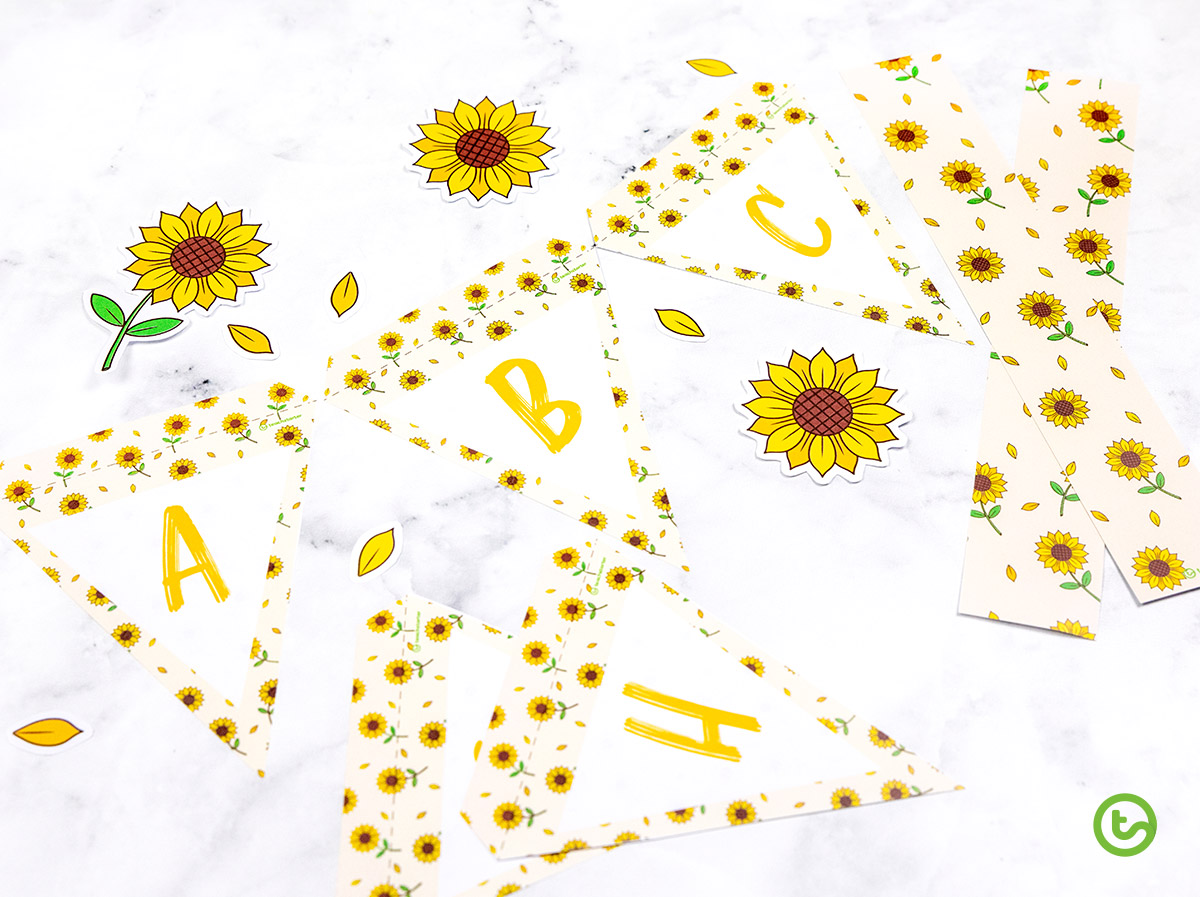 ---
Sunflowers track the sun like you track your students. And they have the ability to find the sun whatever the weather. So it turns out that you are a sunflower; resourceful, strong, bright, cheerful and inspiring!
In a world full of roses, be a sunflower! (author unknown)
Fill your classroom with sunflower classroom decor and bring some sunshine to your day!
If sunflowers are not your thing, head to our huge Classroom Theme Pack Collection, where you're sure to find a theme that you love!