Last Friday, March 8th was International Women's Day.
In celebration of this wonderful day, we were proud to hold our third ever teacher event at Teach Starter HQ – an International Women's Day Celebration featuring discussions with some inspirational women in education.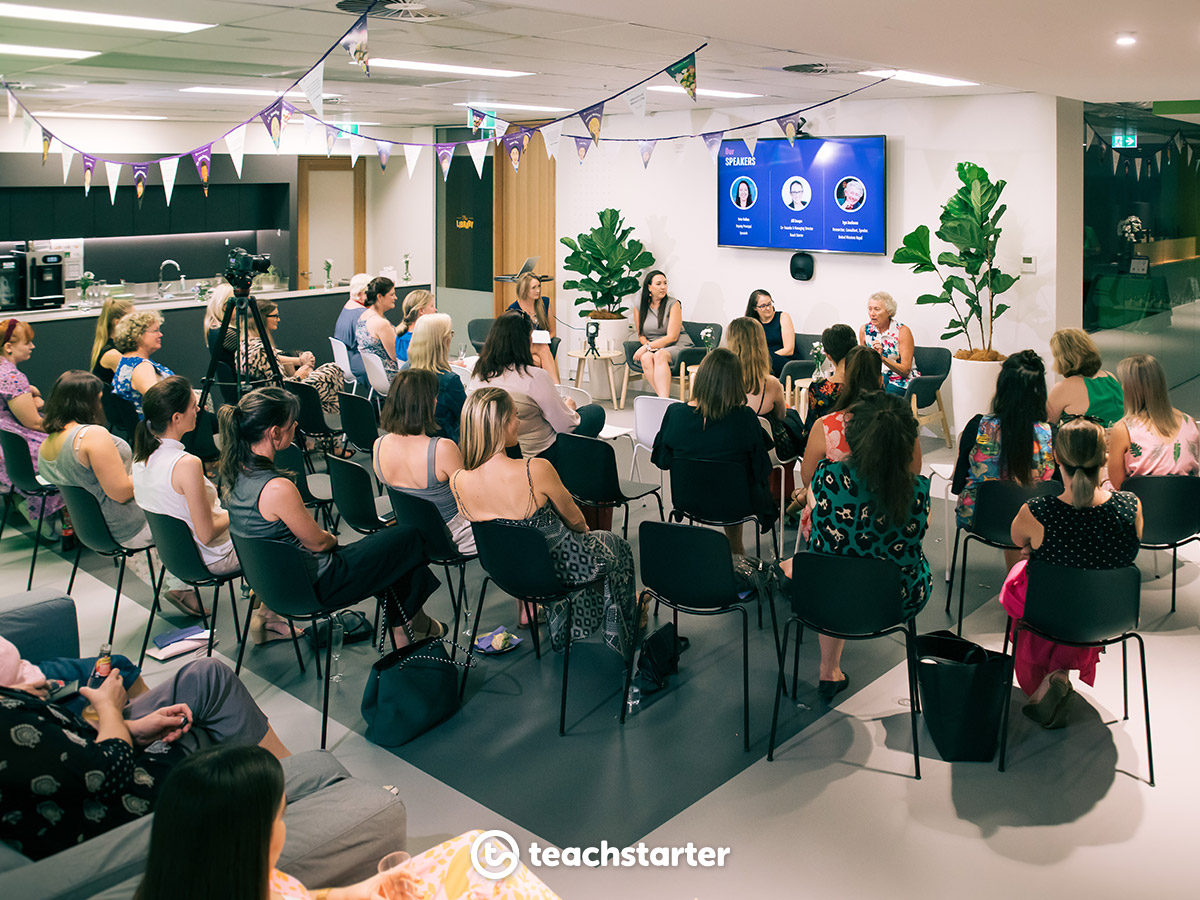 If you've read any of our recent content on our blog and social media, you would know that gender equality is a cause we at Teach Starter are incredibly passionate about. We were thrilled with the opportunity to host some empowering guest speakers, in our beautiful new offices at Milton, Queensland.
Inspirational Women in Education
The night saw us joined by a number of wonderful women in education. Teachers from all over Brisbane converged, and filled the room with discussion about the power of celebrating International Women's Day and the role education can play in a more gender balanced world.
But the focus was on our honoured guests – three inspirational teachers who, through their different careers, have become amazing role models for women in the broader field of education.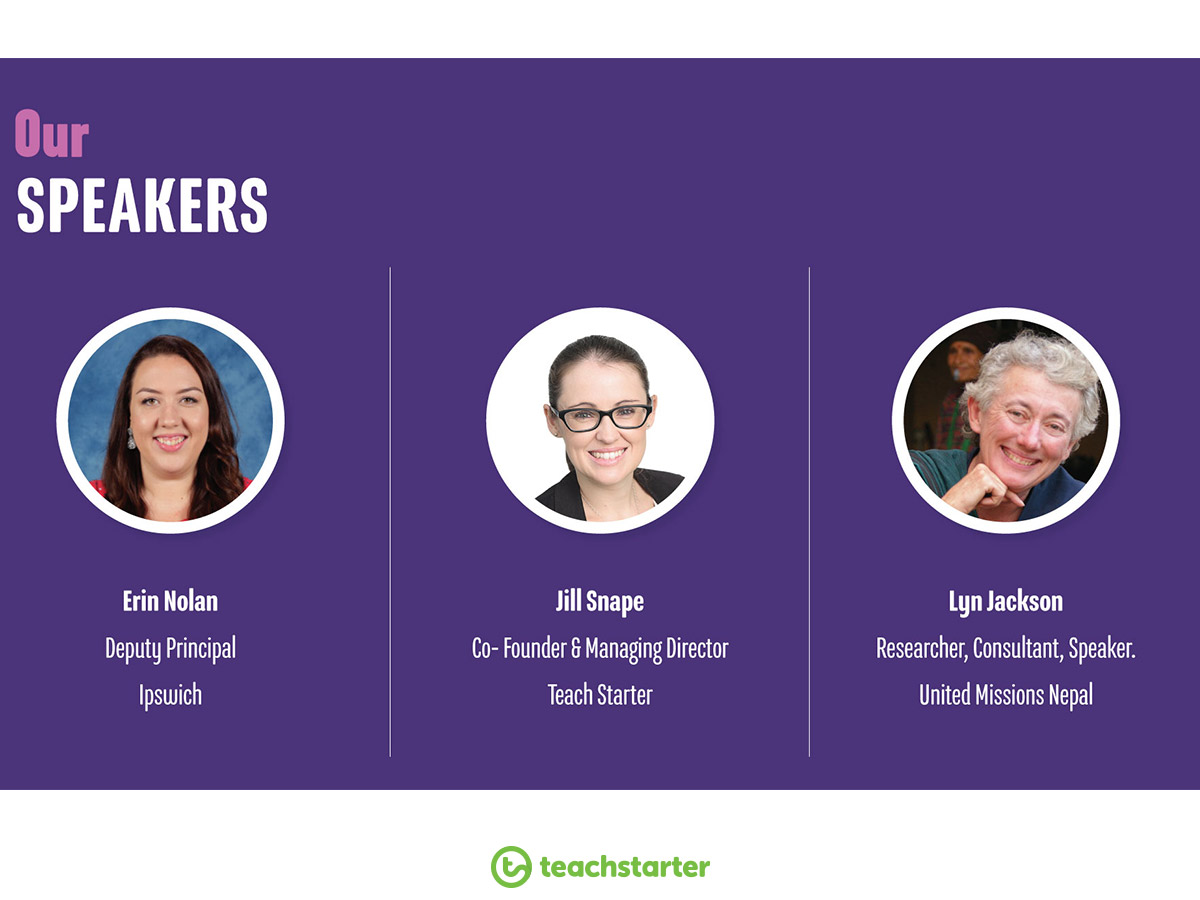 Erin Nolan
Erin began her career in education at 22 when she started her studies in Primary Education. Upon graduating in 2011, she worked short term contracts for a year before entering her own classroom, familiarising herself with a diverse range of teaching environments and students. Having taught primary school for just 4 years before taking a role as deputy principal, she shows that with passion and drive you can achieve professional goals. Erin is an inspiration to young women in leadership roles in education and works daily to be a positive role model for her students.
The most pressing issue for women in 2019? I would say the representation of women in leadership positions…not just in education, I think across the board. And I'm not talking about meeting a quota of having women in leadership roles. I saw a statistic today that 17% of CEOs are women, and that's an alarming figure when lots of decisions that are being made by CEOs affect us as women. And when I say I don't mean to make it a quota, what I want is for women to have the skills and capabilities to be in those roles. To be the best person for that job, and to earn those jobs based on merit, not because they're meeting a quota of men and women in a workplace.
Jill Snape
Jill is the heart and soul of Teach Starter – she and her husband Scott are the reason we exist! Starting her career as a teacher, she turned her focus onto creating interesting educational resources which help make classrooms around the world engaging and exciting places to be. In doing this, she has become an inspirational businesswoman and entrepreneur, passionate about making the lives of educators just that little bit easier. Not only this, but Jill is continually working to improve her business practice, and use it as a tool for the greater good of the community.
I would love to see positive role models in terms of…women who have so many amazing things to say, and who are positive role models for the social impact that they're having, or their brains, or what change makers they are. We should know all of their names, as opposed to other areas. Really positive role models are going to be so important for girls in the next generation.
Lyn Jackson
Lyn began her career in the classroom as a primary school teacher. Since then, she has worked extensively in the international aid and development sector. There, she worked on a vast range of projects including community school projects in Zambia, education projects in India, Tanzania and Kenya. She supervised the production of educational resources to assist the United Missions to Nepal and has dedicated her life to promoting education in underprivileged and impoverished communities.
Why do we want to promote girls' education? I think there are two reasons…one, is purely a justice issue. That girls deserve the same chances as boys. And the other one is…educate girls and you get some fantastic development outcomes. You get smaller family size, you get better education and nutrition for kids, you get higher family incomes, you get reduced domestic violence…all of this sort of stuff comes when you educate girls.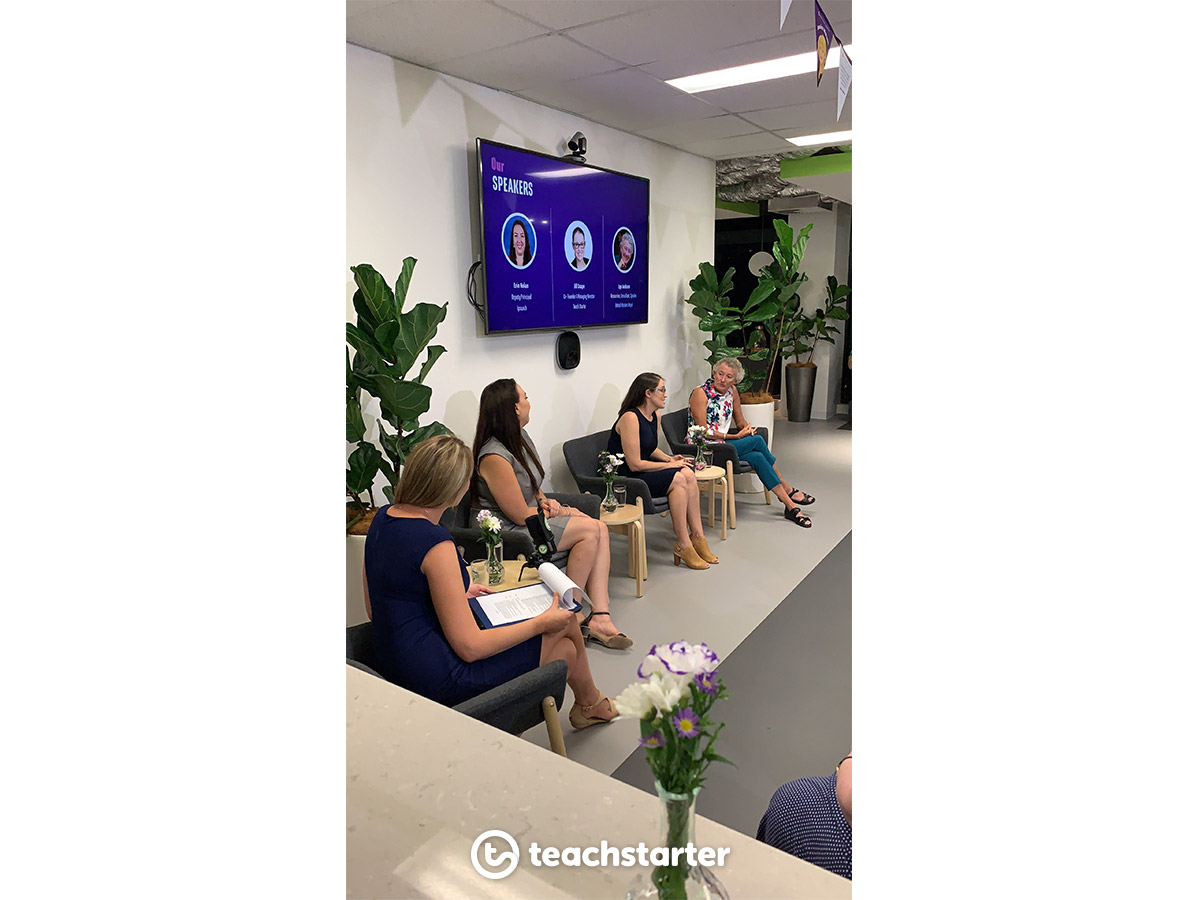 Teach Starter content producer Bronwyn did a fabulous job of directing questions to the panel. Our guests discussed their own inspirational female role models, their experiences while promoting girls' education and the role education plays in gender equality.
The Role of Teaching in Promoting Gender Equality
At Teach Starter, we strongly believe that education is an incredibly powerful tool in creating social change. Teachers are incredibly privileged in that they get to discuss topical issues such as gender equality with students. We can bring these issues to young people who are still developing their opinions about society.
We have even worked alongside the International Women's Day organisation to produce a range of resources on the issues surrounding gender equality.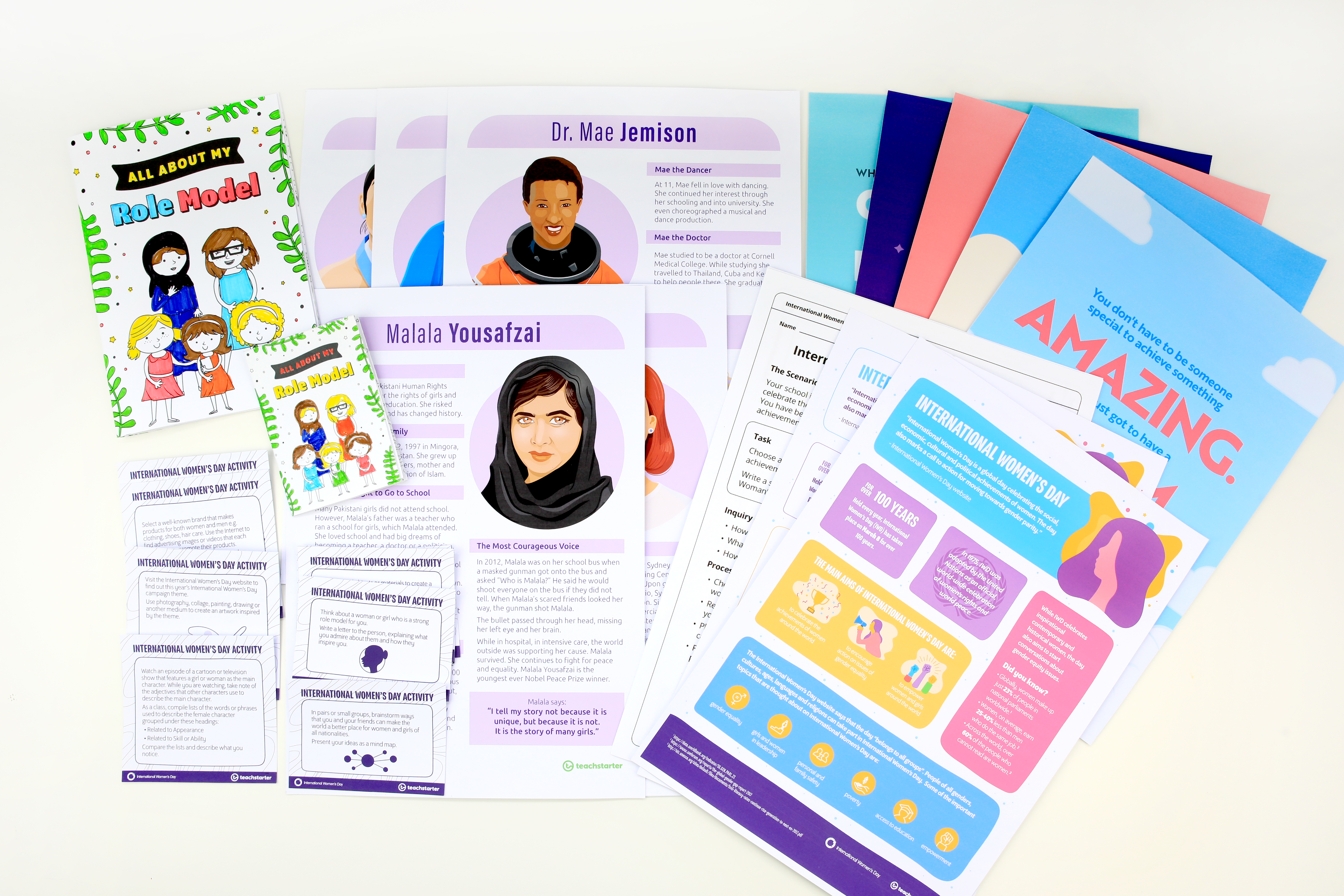 These resources are designed to put gender-stereotype issues under the microscope, and celebrate the achievements of inspirational contemporary women. The message behind these resources and promoted by our guests on International Women's Day was one of positivity and hope. That together, through education, role modelling and pedagogy, we can help achieve a more gender-balanced world.
Gratitude for Your Continued Support
The wonderful evening tied up with some delicious food. As our guests mingled and networked until the late hours of the evening, it was easy to feel the tangible mood in the room of women who were empowered to go and make a difference in their communities.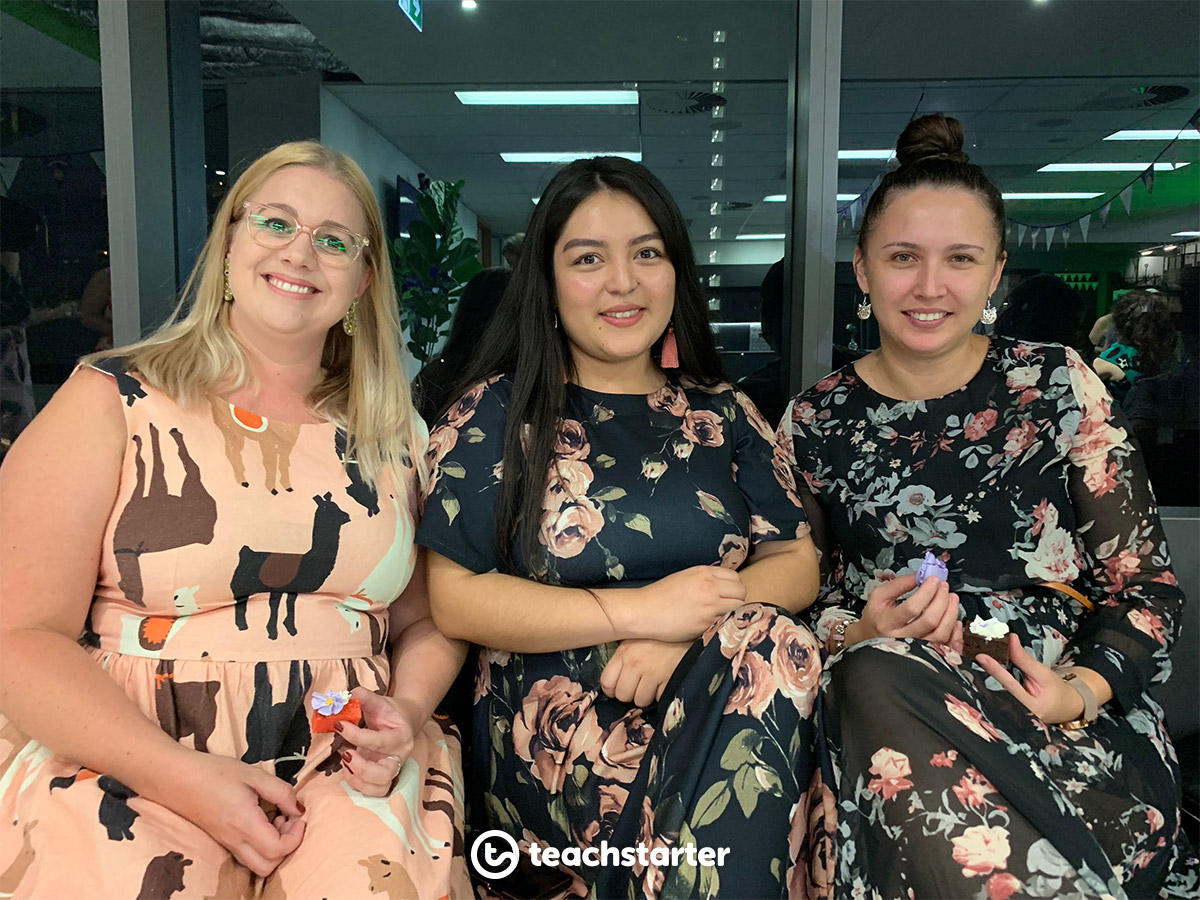 Here at Teach Starter, we would love to say thank you. Thank you to our guests for helping us host such a fabulous event in celebration of International Women's Day. Thank you to our events coordinator, Mel, for tirelessly working to bring the night together. Thank you to Jill, Lyn and Erin for coming to share your stories with us. And most importantly, thank you to all the people (both men and women!) who help us support gender equality.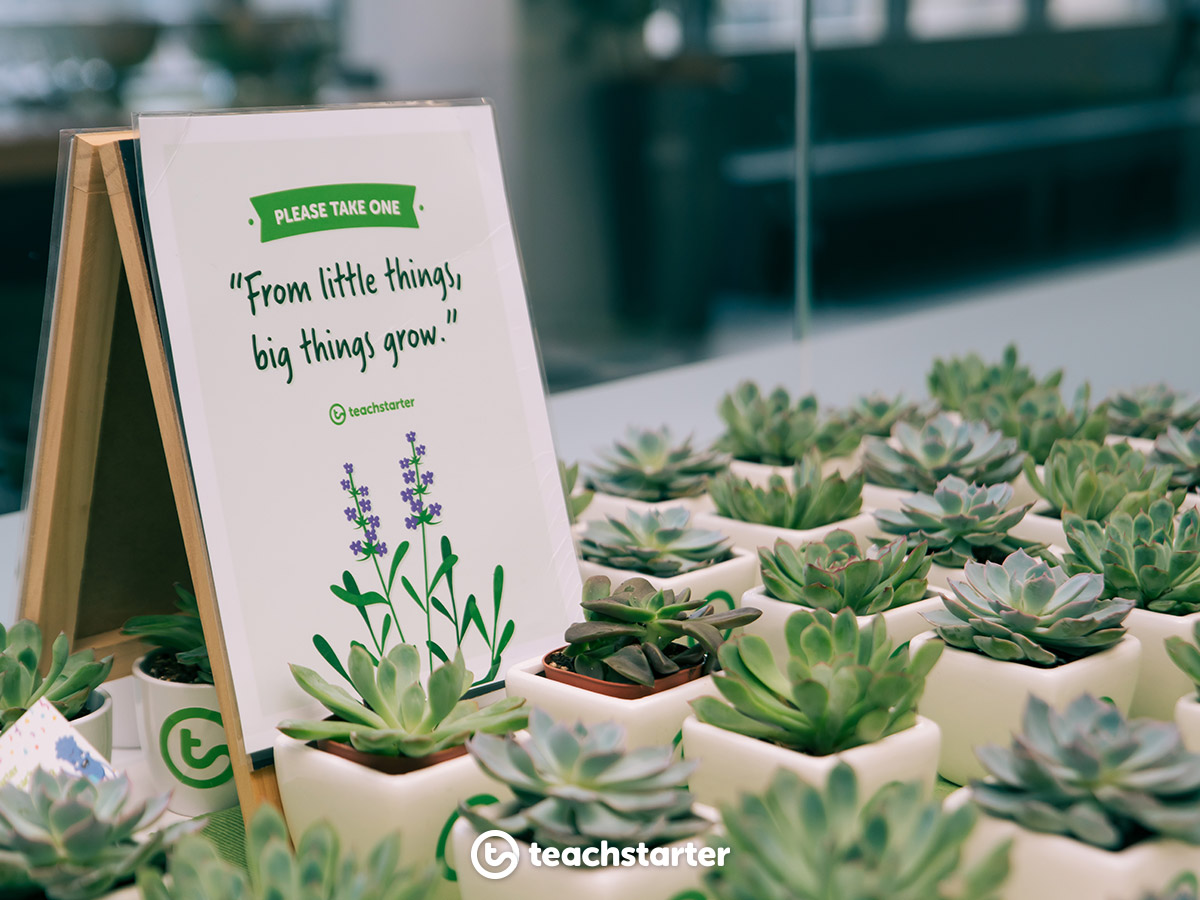 If you're interested in attending a Teach Starter event, become a member or follow us on Instagram for exciting updates and announcements for 2019!