Are you teaching Year 2 this year? Kick start your planning with our Year 2 Back-to-School Teaching Resource Pack. You are going to love this incredibly useful teaching resource pack. It has been hand-picked by early years teachers themselves and will get you set up for your best year yet!
Our teachers have selected 20 Year 2 teaching resources and bundled them up into a handy back-to-school teaching pack. These carefully selected resources, from across the curriculum, will inspire your teaching for the first days, weeks… and beyond.
Read on to find out what's included…
---
Classroom Decor and Displays
I am sure that you'll agree that effective classroom organisation is essential. So, because of this, we have included useful essentials from our gorgeous Camping Classroom Theme Pack.
These templates are not only super useful, but they are incredibly adorable and sure to brighten up your classroom.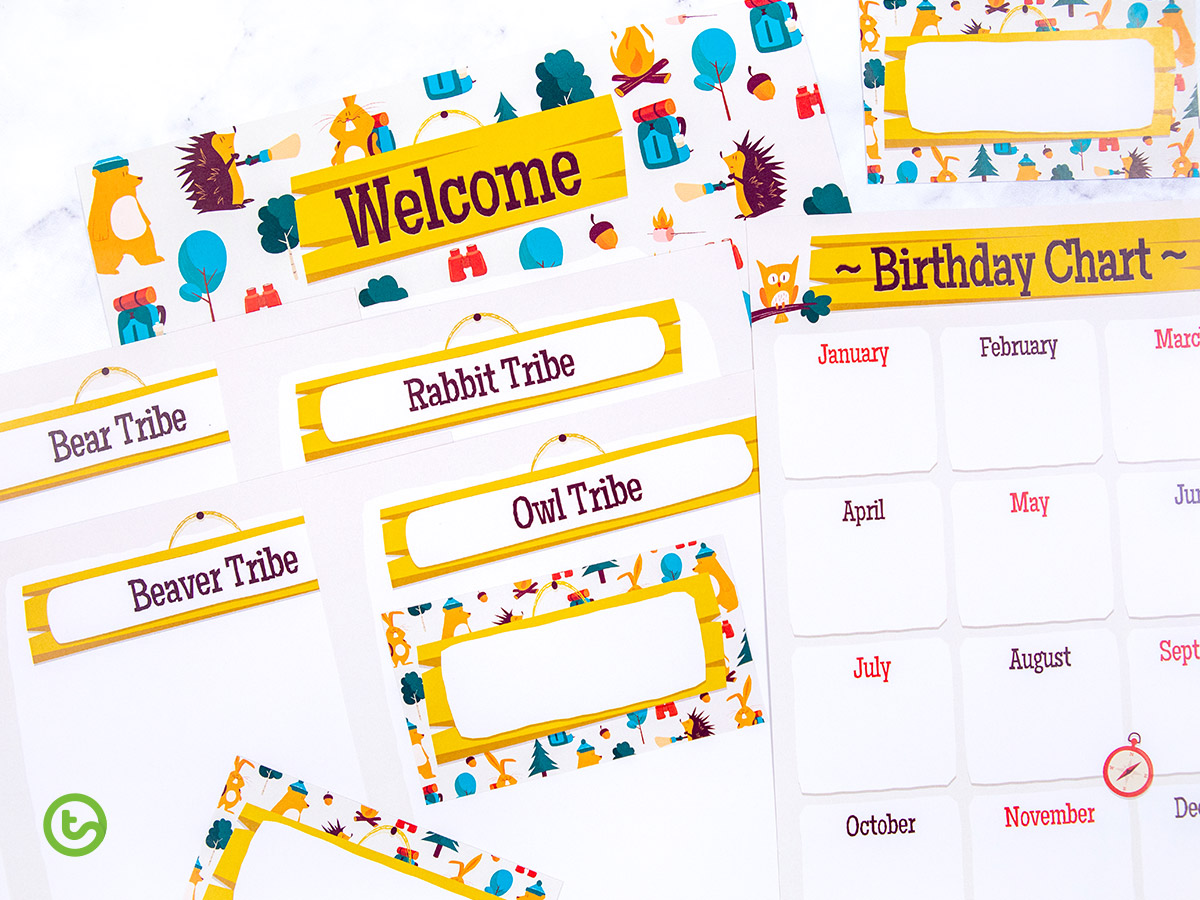 As part of the Year 2 Back-to-School Teaching Resource Pack the following camping-themed templates are included:
Welcome Sign and Name Tags
Jop Chart
Grouping Posters
Class List
---
Essential Daily Warm-Ups
You don't want to miss our Year 2 Daily Warm-Up – PowerPoint.  This must-have PowerPoint includes 50 literacy and numeracy warm-ups! So, that's one warm-up a day for ten weeks of inspired learning!
So what are the benefits of using lesson warm-ups?
Warm-ups prepare students for learning and increase levels of participation. So, simply display a warm-up activity on your interactive whiteboard when students enter the class or return from a break.
---
Build a Vocabulary Rich Classroom
We all know that exposing young minds to new vocabulary is vital, especially in the early years of primary school. Therefore, we have included our 43-page Word of the Week Flip Book within this back-to-school resource pack.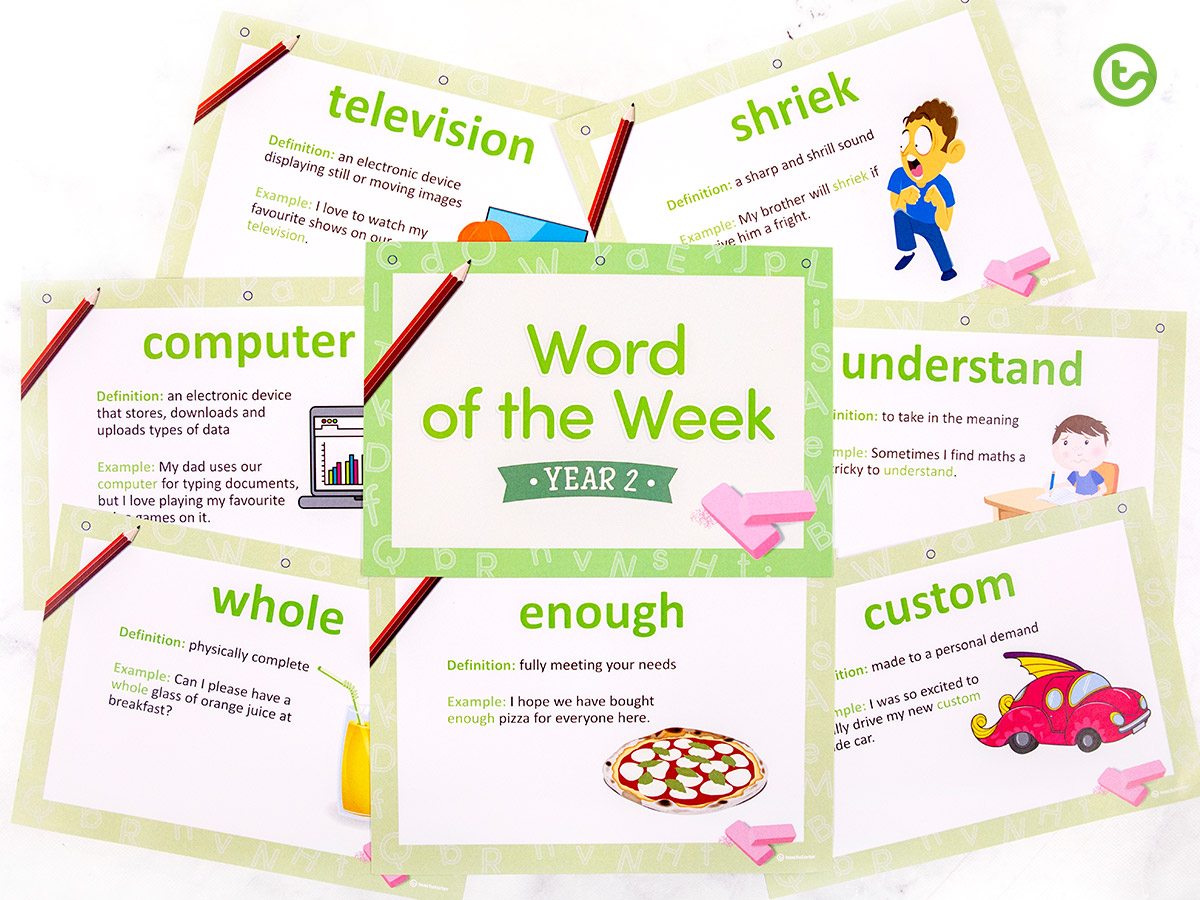 In this word of the week flip book, each page contains:
a new word
the definition of the word
an example sentence, showing the word being used in the context
an illustration for reference.
For a collection of fantastic ideas for including word of the week in your classroom, read our blog, Word of the Week | Expanding Vocabulary in the Classroom.
---
Science Experiment for Year 2
Finding science resources that directly link to the Australian curriculum can be a tricky and time-consuming task. Because of this, we have included a science experiment that explores the growth and change of a seedling.
This biological sciences experiment encourages students to investigate how soil type affects seed growth. As well as comprehensive teacher notes, this science experiment resource also includes a student information sheet and recording sheets.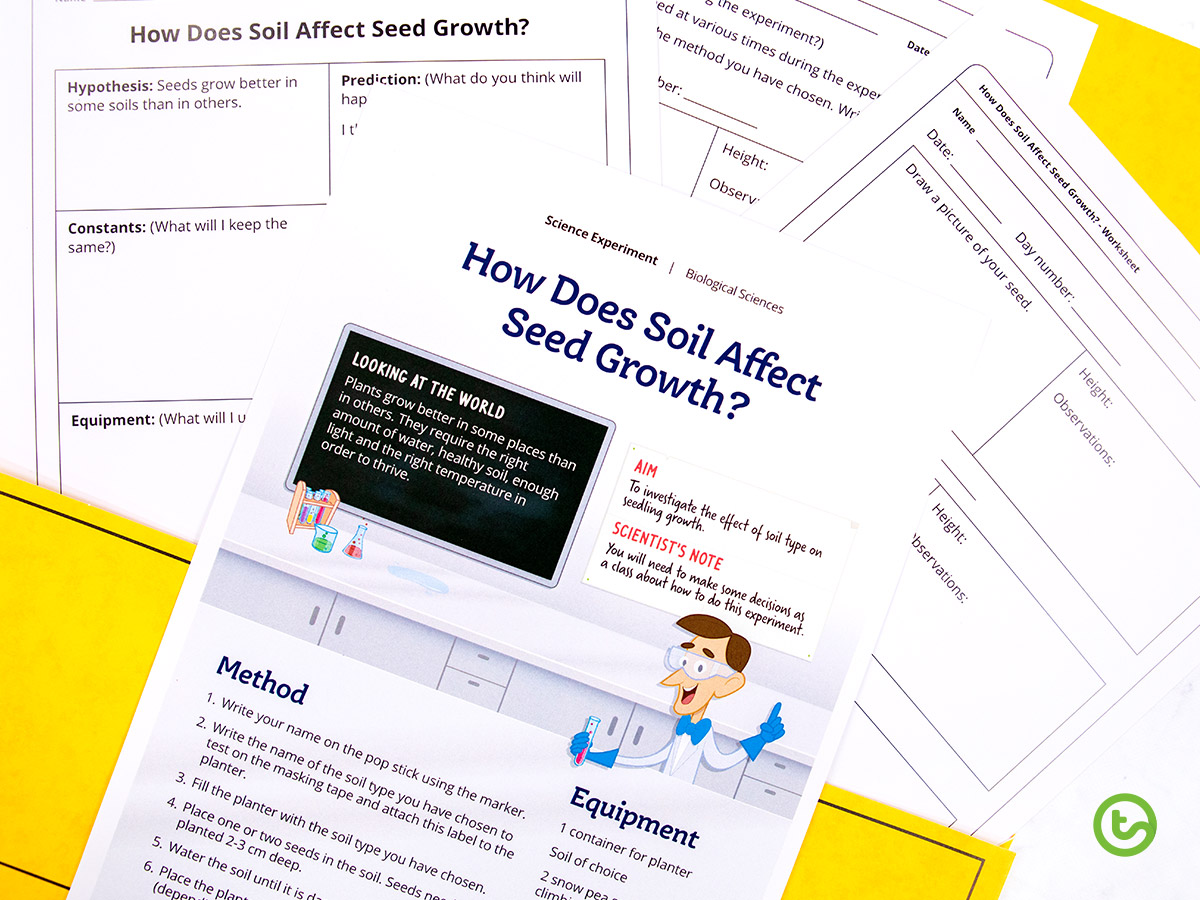 Get those science curriculum codes ticked off with this science teaching resource!
---
Year 2 Magazine and Task Cards
Thousands of teachers just like you have downloaded our Year 2 Magazine – What's Buzzing? (First Edition and the corresponding Year 2 Magazine – "What's Buzzing?" (First Edition) Task Cards as well.
---
20 Teaching Resources
To find out what other teaching resources are included click on the link below.
Year 2 Back-to-School Teaching Pack
This is your year to be the teacher you were meant to be!
Are you looking for a resource pack for a different year level? Head to our Back-to-School Teaching Resource Packs collection.
Download your Year 2 Back-to-School Teaching Pack now!