Year 3 teachers of 2020, listen up!
Are you looking for something inspirational to take you into the new school year? Do you want a chance to press the 'refresh' button on your planning? Or, perhaps, you're about to embark on a journey that is out of your comfort zone – a journey into a new grade!
Well – you're in luck. We have just the teaching resource pack for you.
Here at Teach Starter HQ, our teachers have carefully chosen a special selection of resources, ready to help you kick-start your planning for the new school year.
---
This incredible, resource pack comes with everything you need to get a head-start as you head back into your classroom. With 20 amazing classroom decorations, curriculum-aligned teaching activities, organisation and behaviour management resources, this teaching resource pack has all you need. Not only this, it will give you back your most precious resource – time!
But, don't just take my word for it. Take a look for yourself…
---
Tropical Paradise Classroom Organisation
An organised classroom is a classroom that buzzes!
To help brighten up your classroom organisation, we've included some of the best resources from our Tropical Paradise Classroom Theme Pack.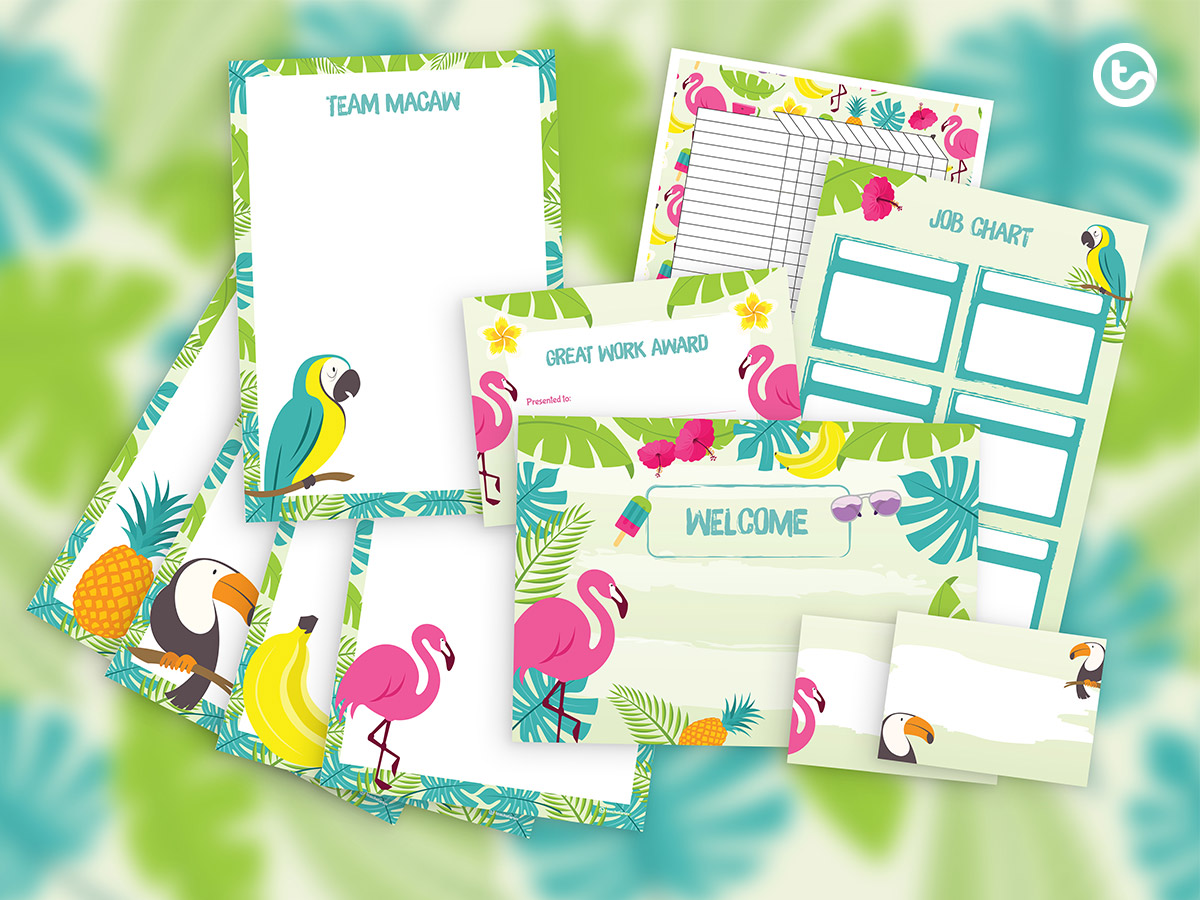 In the Year 3 Back-to-School Resource Pack you'll have access to the following amazingly tropical resources:
Class List
Welcome Sign Name Tags
Job Chart
Grouping Posters
Award Certificate
---
Digital Resources
These resources are not just printables! You will also receive digital resources, such as this incredible powerpoint!
Our Year 3 Daily Warm-Up – PowerPoint 1 is just what your Year 3 students need to get their brains firing after they enter the classroom.
This fun, interactive PowerPoint contains 50 activities designed to be used as daily warm-up tasks. Display an activity on your interactive whiteboard when students enter class each day or return from a break.
The various tasks are linked to literacy and numeracy and include activities such as:
word of the day
punctuation
sorting and ordering
secret words
mystery numbers.
---
Behaviour Management
Want a new, motivational behaviour management routine this year?
In the Year 3 Back-to-School Resource Pack you'll have access to our Race Around The World – Class Behaviour Management System.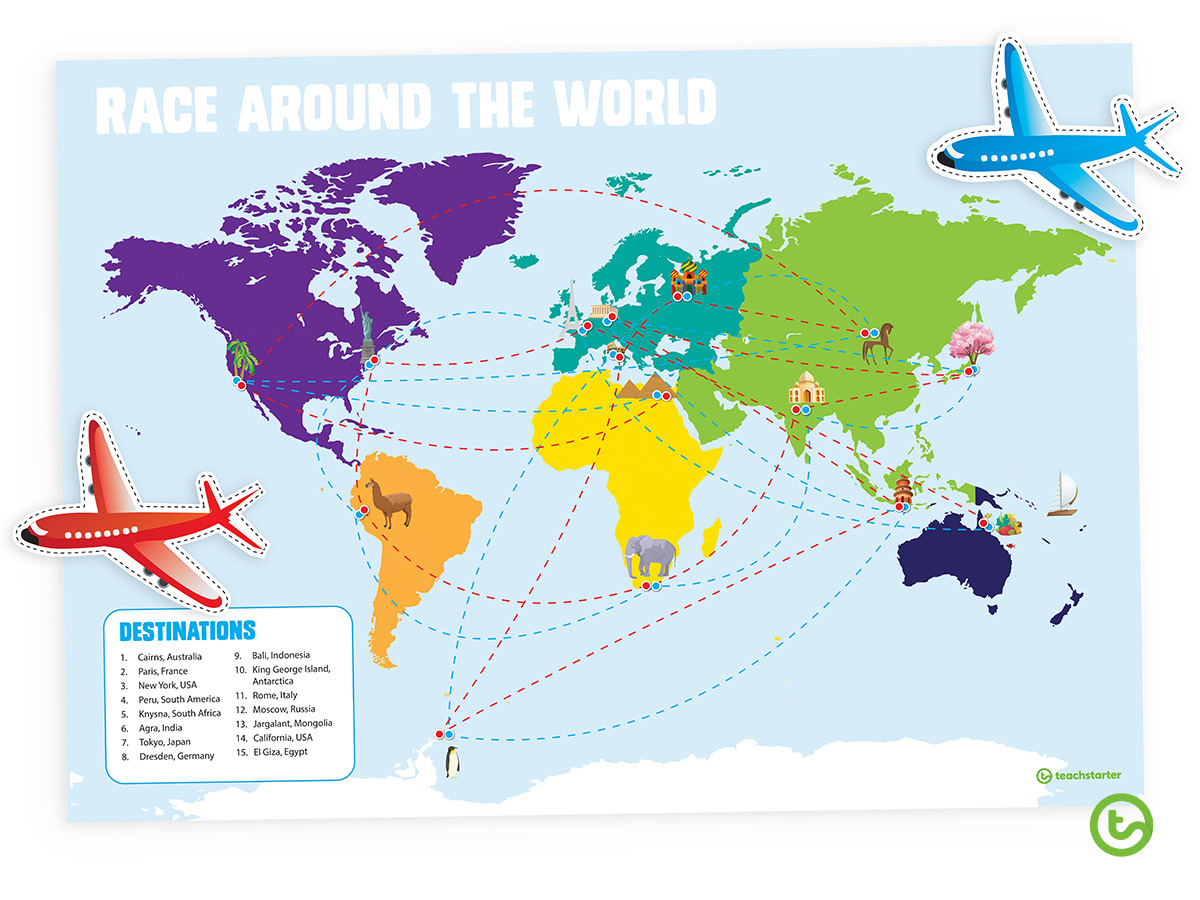 This whole class game can be played as class groups or as class vs. teacher! Simple assign each group an aeroplane and see whose good behaviour helps them traverse the world first!
---
Classroom Displays
Help your class make your room your own with our All About Me Bunting – Editable. Your students will love the opportunity to put their own flair on your classroom with this colourful bunting activity.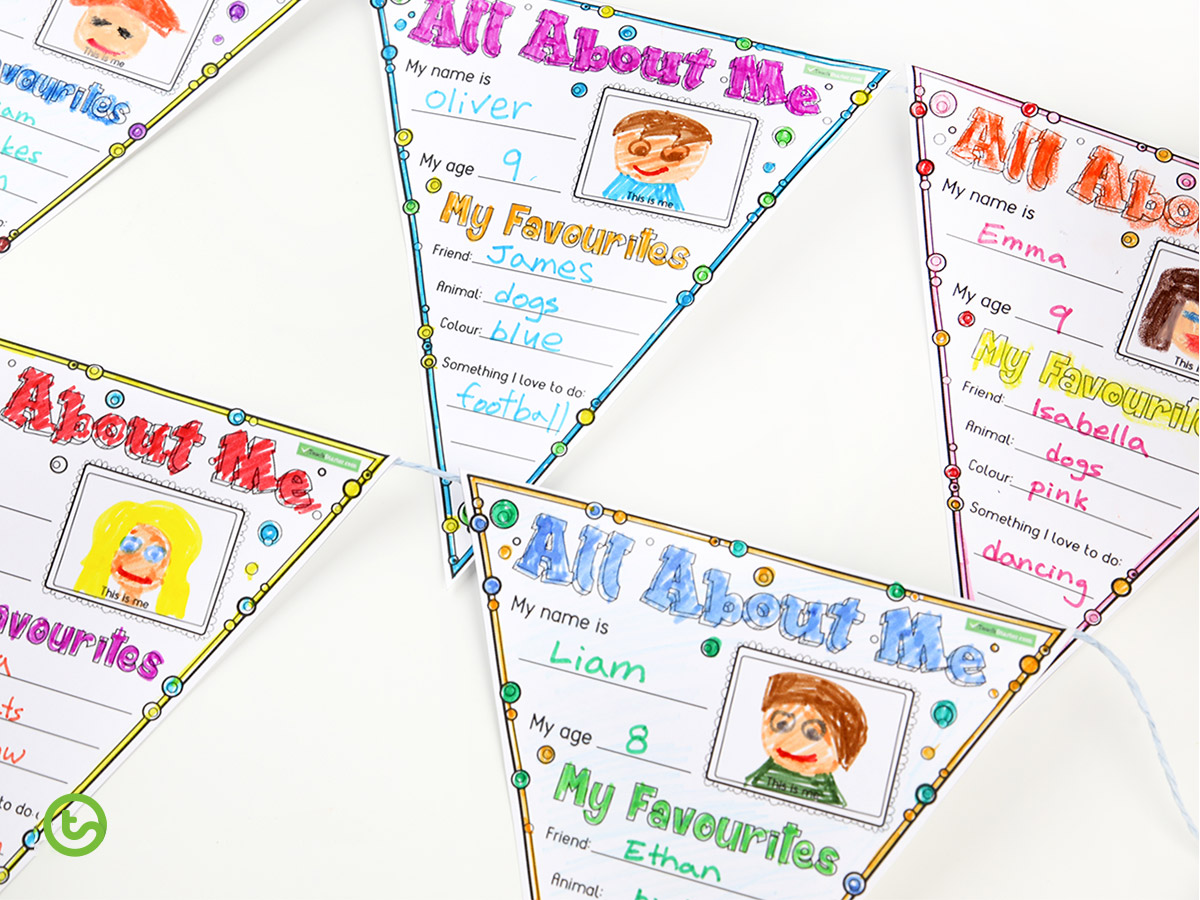 Once your students are settled into the year, help them go along their learning journey with our The Science of Independent Learning – Individual Posters. The Science of Independent Learning is a great way of helping students use independent learning strategies – essential for metacognitive development as students move through the middle years of schooling.
---
Curriculum-Aligned Content
Of course, you can't forget the amazing, curriculum-aligned content that we have in this pack.
As part of these amazing 20 resources, you'll get your hands on a few of our famed literacy, numeracy, HASS and science resources for Year 3.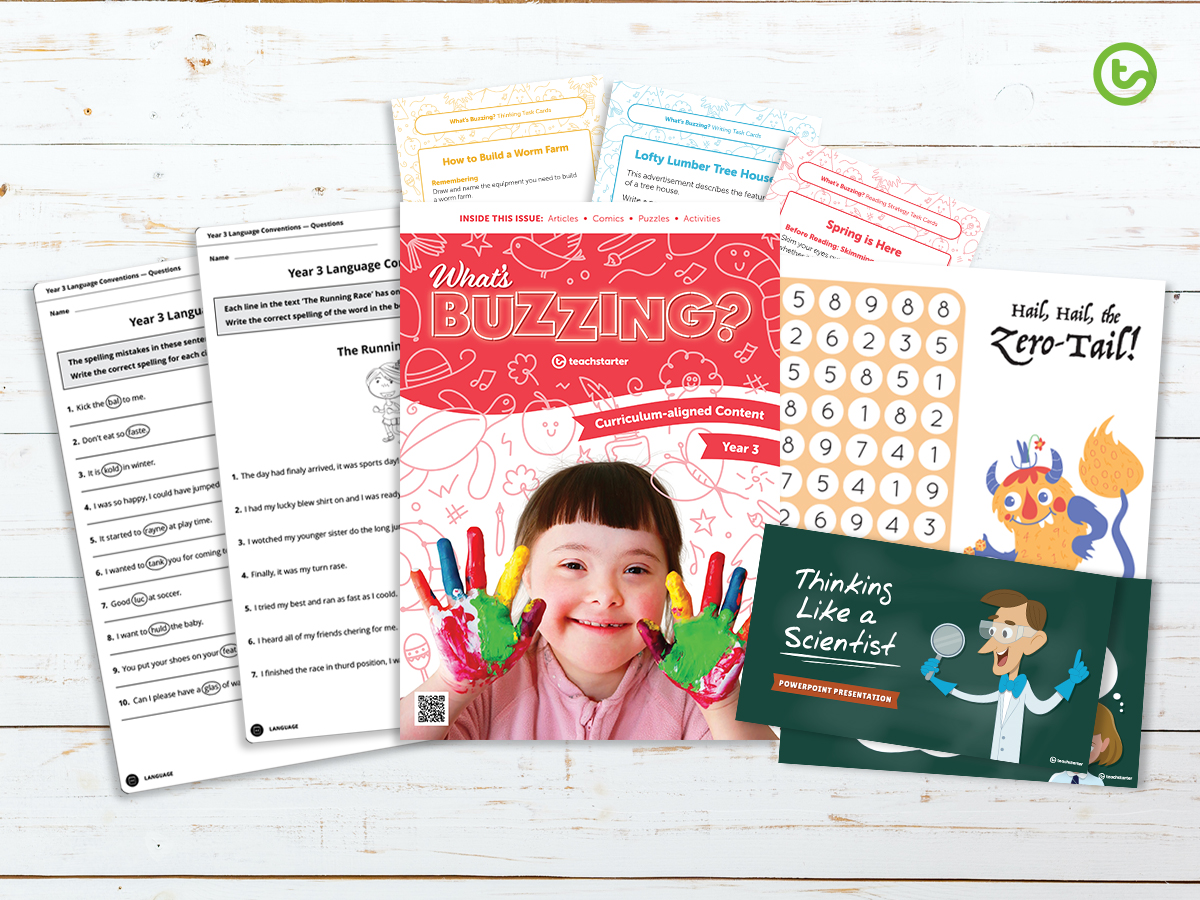 These content-specific resources will help you and your students immerse yourself in the Year 3 curriculum. Dive first into multiplication, the scientific process, and don't forget your NAPLAN prep!
To top it off, you'll get the full download of our Year 3 Magazine – What's Buzzing? (First Edition) and Year 3 Magazine – "What's Buzzing?" (First Edition) Task Cards
---
Want More?
Don't forget, you get 20 inspirational resources as part of this download. Make sure you head on over to this amazing resource pack by clicking the link below and download it today!
Year 3 Back-to-School Teaching Resource Pack
Jump headfirst into 2020 with these fresh resources from Teach Starter!
Looking for a resource pack for a different year level? Head to our Back-to-School Teaching Resource Packs Collection.