Teachers, are you planning to have your best year yet? Kick start your planning with our Year 6 Back-to-School Teaching Resource Pack. This unique teaching resource pack contains everything that you need to be classroom-ready on your first day!
We have handpicked a whopping 20 Year 6 teaching resources and bundled them up into a handy back-to-school teaching pack. These carefully selected resources from across the curriculum will inspire your teaching for the first days and weeks of the new year… and beyond.
You must be wondering what's included in the pack. So, read on to find out…
---
I think you'll agree with me when I say that effective classroom organisation is paramount. Because of this, we have included some useful essentials from our popular Pineapples Classroom Theme Pack in our Year 6 Back-to-School Teaching Pack.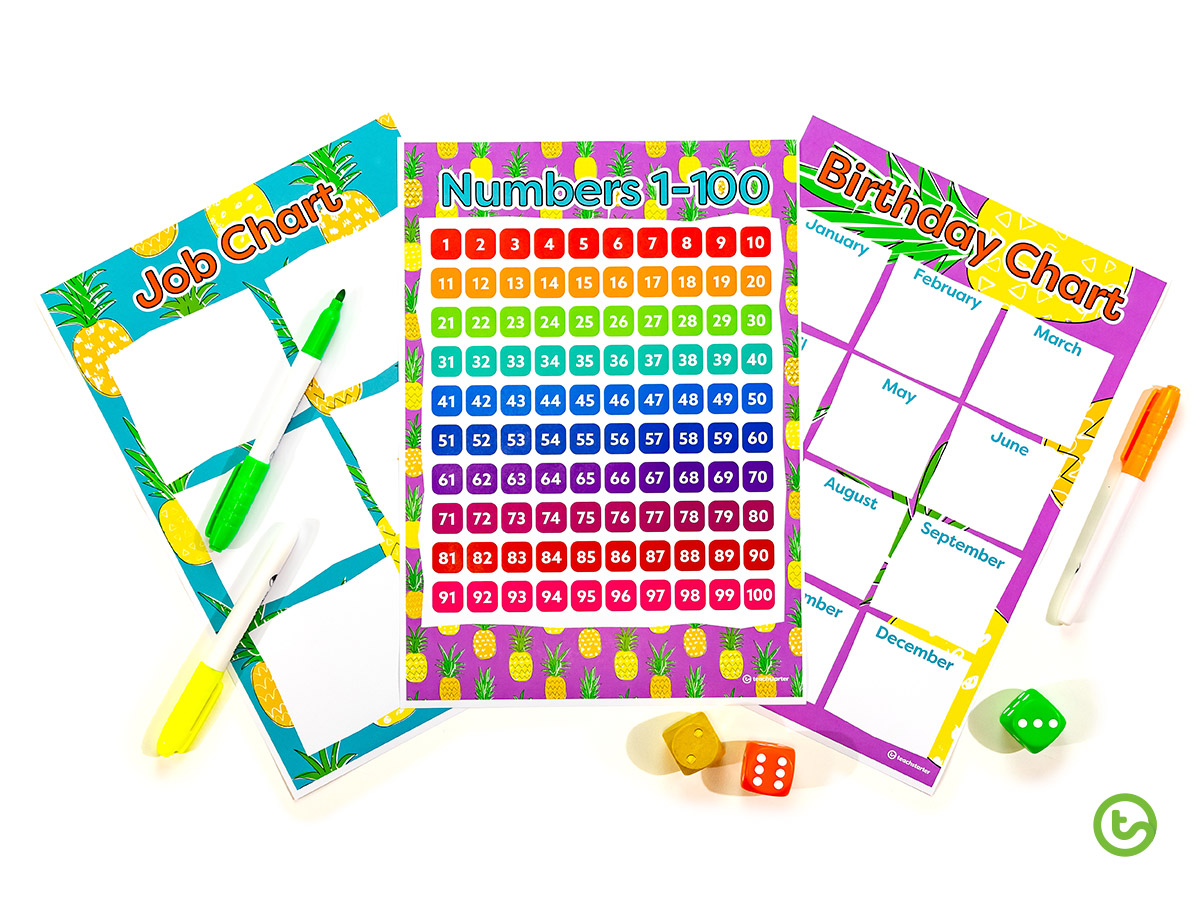 As part of this unbelievable resource pack, you'll get the Pineapple:
Job Chart
Tray Labels
100's Chart
Happy Birthday Chart
Award Certificate
---
You don't want to miss our Year 6 Daily Warm-Up – PowerPoint 1. This teaching resource will go a long way towards setting you up for the best year ever! It includes 50 literacy and numeracy warm-ups! So that's one warm-up a day for ten weeks of inspired learning!
Daily warm-ups prepare students for learning and increase levels of participation in the classroom. Simply display an activity on your interactive whiteboard when students enter class each day or return from a break.
---
Now, this is important…
For you to experience your best year yet, you need to invest time in team building. For this reason, we have included our Let's Cooperate Code Cracker – Upper Primary. This teaching resource will encourage your students to work as a team like never before…
Let's Cooperate Code Cracker – Upper Primary includes an introductory poem, six puzzle activities and a final riddle. Students work in groups to solve each puzzle in order to reveal six numbers. Next, students combine the numbers and work out the number order to open a lock combination.
---
Vocabulary development is essential for reading comprehension, writing quality, listening vocabulary and speaking vocabulary. With this in mind, we have created a new,  hands-on learning tool to get your head in a spin!
This unique Year 6 teaching resource is curriculum-aligned for the upper years and is perfect to use when exploring the effect of using vocabulary to express greater precision of meaning.
For more information on how to use this teaching resource read my blog Improving Student Vocabulary | Teaching Resource.
---
But wait there's more! We know how important it is to teach and learn the skills involved in higher-order thinking and problem-solving. So, we have included our STEM Challenge Cards – Upper Years.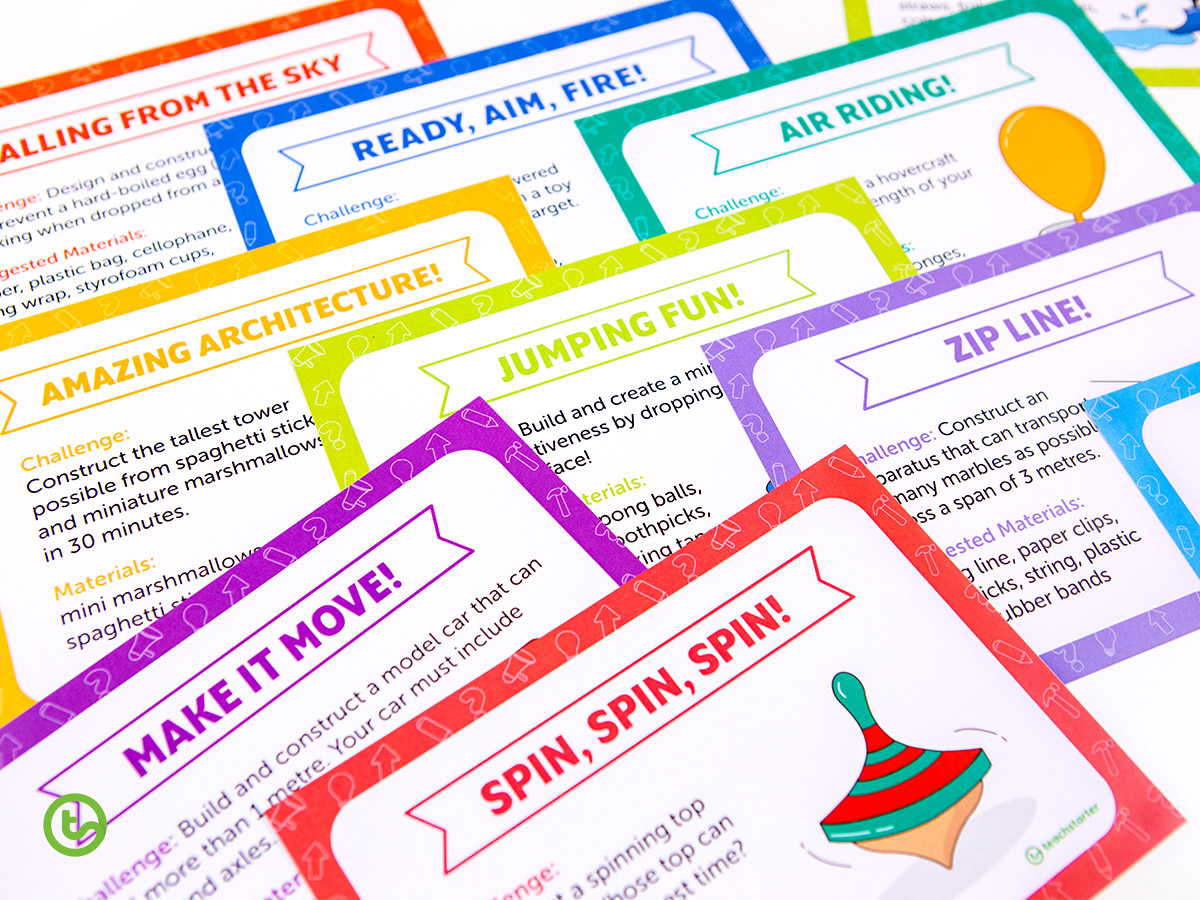 These must-have STEM tasks enable students to use a variety of materials to design and make new products or to solve design challenges. The tasks cover a range of time allocations, making them ideal for either a quick activity or a more extended lesson.
For more ideas on making STEM an integral part of your teaching and learning read my blog STEM Picture Books for the Classroom.
---
20 Teaching Resources
To find out what other teaching resources are included and to claim your Year 6 Teaching Resource Pack click on the link below.
Year 6 Back-to-School Teaching Pack
This is your year to be the teacher you were meant to be!
Looking for a resource pack for a different year level? Head to our Back-to-School Teaching Resource Packs Collection.
Download your Year 6 Back-to-School Teaching Pack today.