A template that students use to demonstrate their ability to describe the features of 2D shapes.
Use this template as a summative assessment when exploring 2D shapes and their features.
In each of the three boxes, students draw a sketch of a 2D shape and fill out the associated information. The bottom section requires students to describe the features of the shape in a few sentences.
Editable Microsoft Word versions of this resource are also available. Use these to change terminology if necessary.
A 3D Object Profiles Template is also available.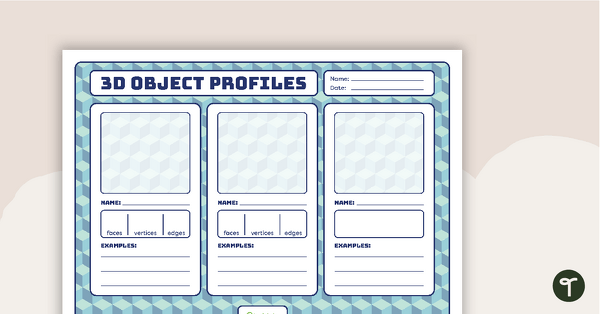 teaching resource
Draw, name and describe the features of 3D objects with this profiling template.