A set of two educational posters about inventing and inventions.
An invention is a new thing that someone has made.
Inventing begins with daydreaming, or maybe the thought "if only…" . The invention process begins with collecting ideas and writing them down, reading, learning new things, and experimenting. Along the way, inventors uncover ideas and facts which are not yet known. After a lot of patience and a little luck a new invention is created.
Inventions – Post-it Notes
Almost every invention starts out as a hair-brained idea. Post-it Notes are the story of a glue that doesn't really stay stuck.
You might also like these history of flying resources.

teaching resource
A set of 4 posters and matching worksheets for aviation topics.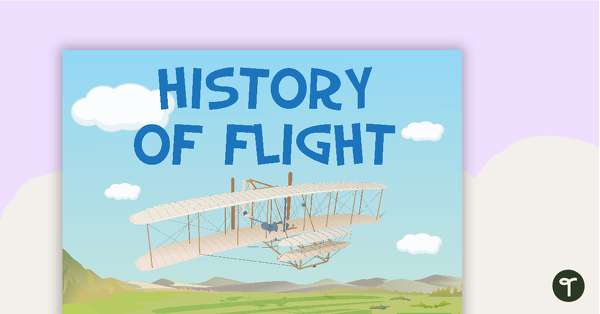 teaching resource
A set of aviation history related vocabulary word wall cards.
teaching resource
A comprehension activity about aviation history.