A poster providing a definition and examples of similies.
Print this poster out in A3 or larger. Display it in your classroom as a visual reminder of similes.
A simile uses the words 'like' or 'as' to compare one object or idea with another to suggest they are alike.
You might also be interested in the figurative language poster pack: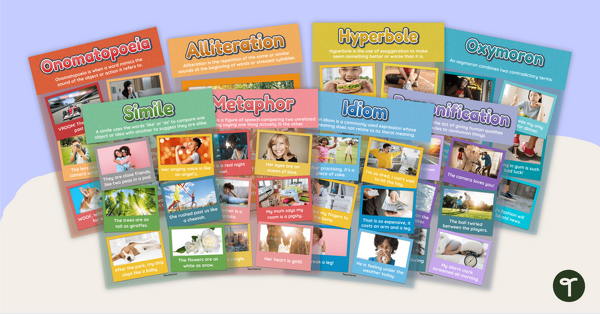 teaching resource
A poster pack containing 8 different types of figurative language.