A sorting activity with a focus on motion.
Before students can begin to understand forces, they need practice at classifying how things move. This sorting activity is the perfect introduction to the movement aspect of the Physical Sciences.
The resource includes: 16 picture cards, each with a photograph of an object moving and 2 heading cards ('Spin' and 'Sort'.) Students sort the pictures under the heading cards.
How Can I Promote Deeper Understanding of the Science of Movement?
To extend students' understanding of the way objects move, encourage discussion during or after the sorting activity. You could ask the following probing questions:
Why does the object move that way?
Does the object's shape affect the way it moves?
How do objects that are the same shape but a different size, move?
What other objects do you know that spin or slide?
Are some things able to spin AND slide?
What other ways do things move?
If you're looking for other resources that explore how objects move, try one of these: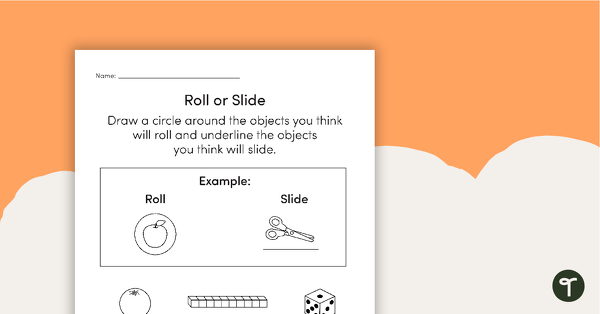 teaching resource
A fun worksheet to explore whether items roll or slide.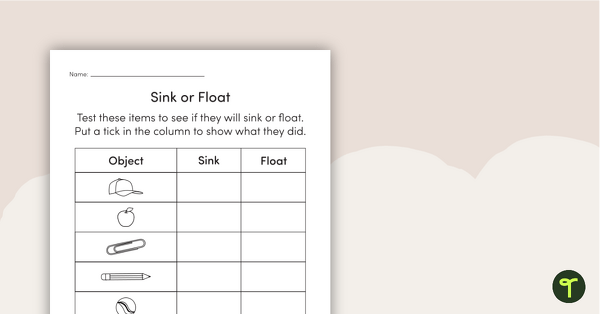 teaching resource
A worksheet to record results after a sink or float investigation.