Are you looking for a cheerful activity to brighten you and your students' day?
Try this sunflower paper craft activity! These folded paper sunflowers are so easy to make (see the blog below) and ideal for lower-middle year students. And what a wonderful way to symbolise positive new beginnings!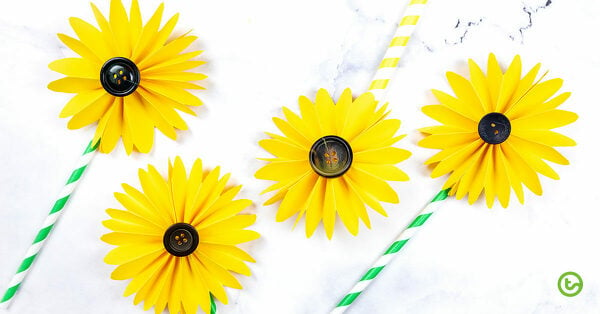 blog
The ultimate paper craft activity to welcome your students back to school! It's bright, cheerful, fun and easy for kids.
blog
Transform your classroom decor with our new Sunflowers Classroom Theme Pack. Make a fresh start with these customisable, vibrant and uplifting classroom essentials.
resource pack
An extensive collection of sunflower themed resources to refresh your classroom decor.