Back to school books are a great tool for getting little ones ready to start school or to ease student nerves on the first day.
How to Get Your Teacher Ready for School written by Jean Reagan and illustrated by the award-winning Lee Wildish, is the perfect back to school book to read to little ones who are getting ready to start school. It's also perfect to read to your new prep students.
Ages: 4+
Published in 2018 by Hoddler Children's Books
Paperback available at Booktopia
eBook Edition on iBooks and Google Play
This humorous children's book is a family favourite in my house.
I have lost count the number of times I have read this wonderful book to my five year old son, Harvey, who is due to start school in a few weeks. It is a hit because it's funny, it empowers the reader through clever use of role reversal and makes them feel a little bit heroic about helping a teacher.
From welcoming their teacher with a good morning song, to helping her to get ready for sports day, the students do an admirable job of getting their teacher ready for school. The reader will quickly realise that by getting their teacher ready for school, they are also getting themselves ready.
---
How To Get Your Teacher Ready for School
Activity Ideas
Learn a Good Morning Song
We all know that music is a powerful teaching tool and that it can help to manage your classroom. Perhaps you use music to help your prep or kindergarten students transition from one activity to another or to motivate them to tidy up?
A good morning song is a great way to start the day! Encourage your new students to get you ready for school by learning a good morning song. This one is pretty cute and is not too babyish…
The lyrics for this song are fun and easy to learn and memorise:
Good Morning! How are you?
It's so nice to have you here with me today. Good Morning!
How are you? Howdy, how do you do, hello, good day!
Now that we're together, learning so much fun,
The more of us the better, so come on everyone!
Good Morning! How are you?
Howdy, how do you do, hello, good day!
Howdy, how do you do, hello, good day.
To read more about the benefits of using music, read our blog Powerful Ways to Use Music in the Classroom.
Get to Know Your Classroom
Reading back to school books is a great way to connect with your new class on the first day of school. Read How to Get Your Teacher Ready for School and then continue the idea of role reversal by asking your students to help you get to know your classroom.
Ask your students to take you on a museum walk (silent stroll) around the classroom to observe the different areas of the classroom.
Gather in a circle and lead a discussion in which your students tell you what they have seen.
Encourage your students to tell you what activities might take place in areas such as the reading nook, wet area and group work area.
Encourage your students to suggest how each area could be looked after.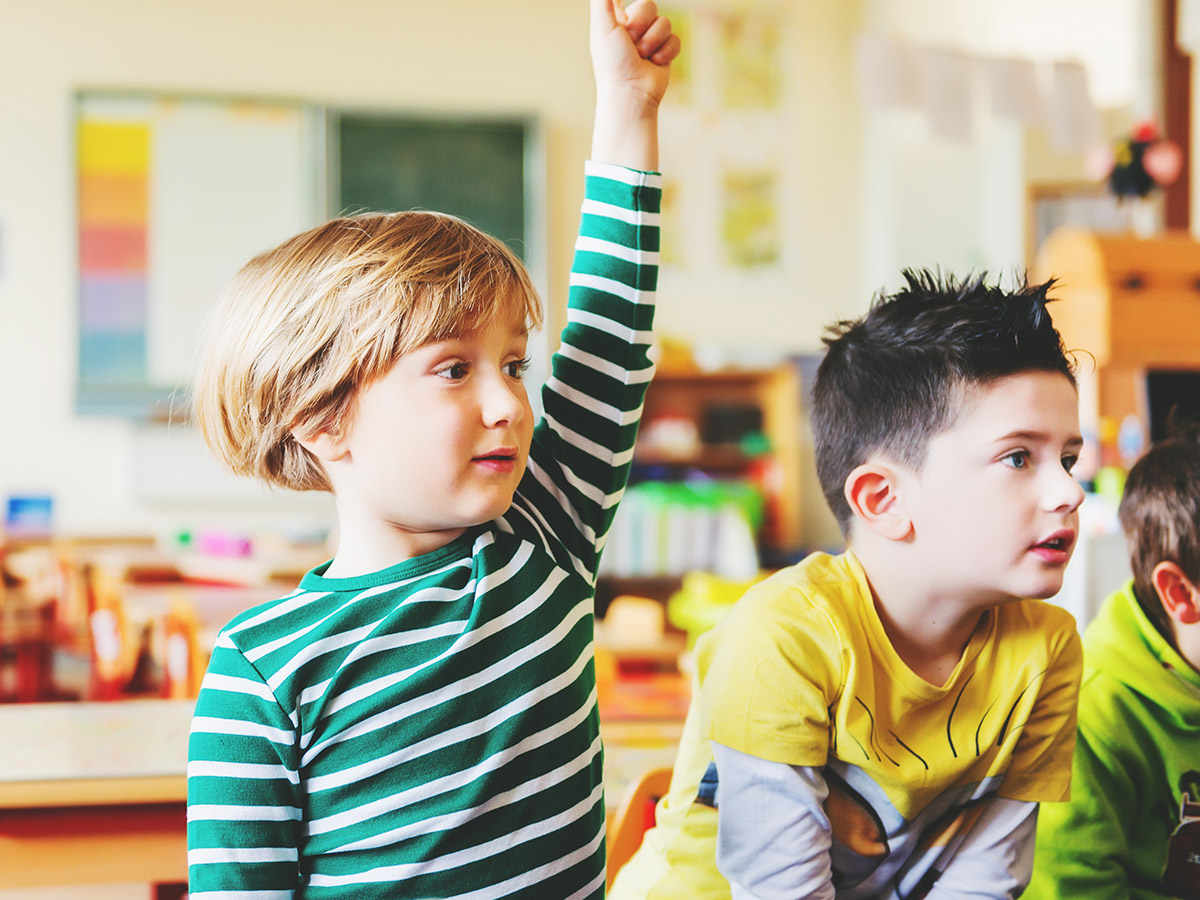 Develop Emotional Literacy
My Emotions Wheel
How to Get Your Teacher Ready for School provides a brilliant opportunity to develop emotional literacy and to tick a Health and Physical Education box.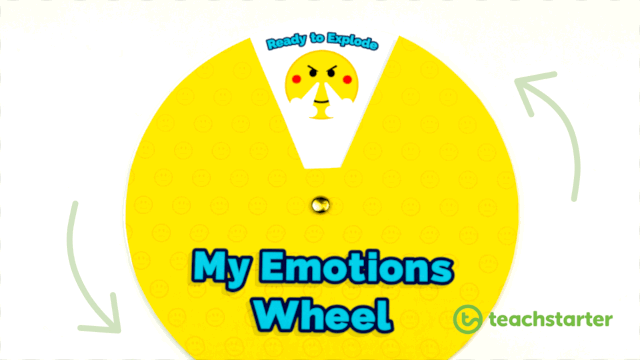 Use our My Emotions Wheel to show your students a range of emotions.
Look closely at the illustrations in How to Get Your Teacher Ready for School and the different expression that the teacher makes.
Discuss how the teacher might be feeling at various times in the book.
Make expressions and ask your students to guess how you are feeling.
Make Paddle Pop Emotion Sticks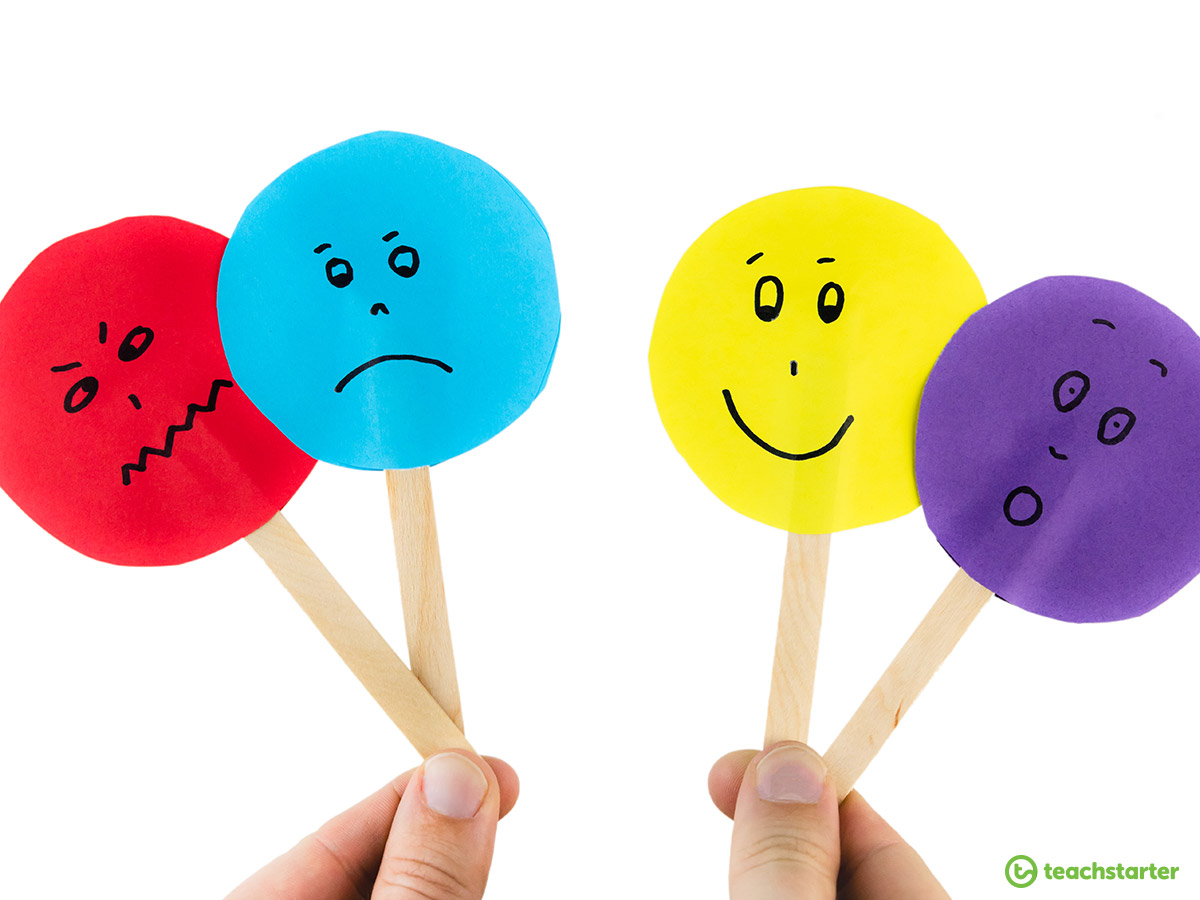 Your students will love to make these cute paddle pop feeling sticks. They are super easy to make and can be kept in a desk basket to encourage students to communicate how they are feeling.
Learn How to Sign Feelings in Auslan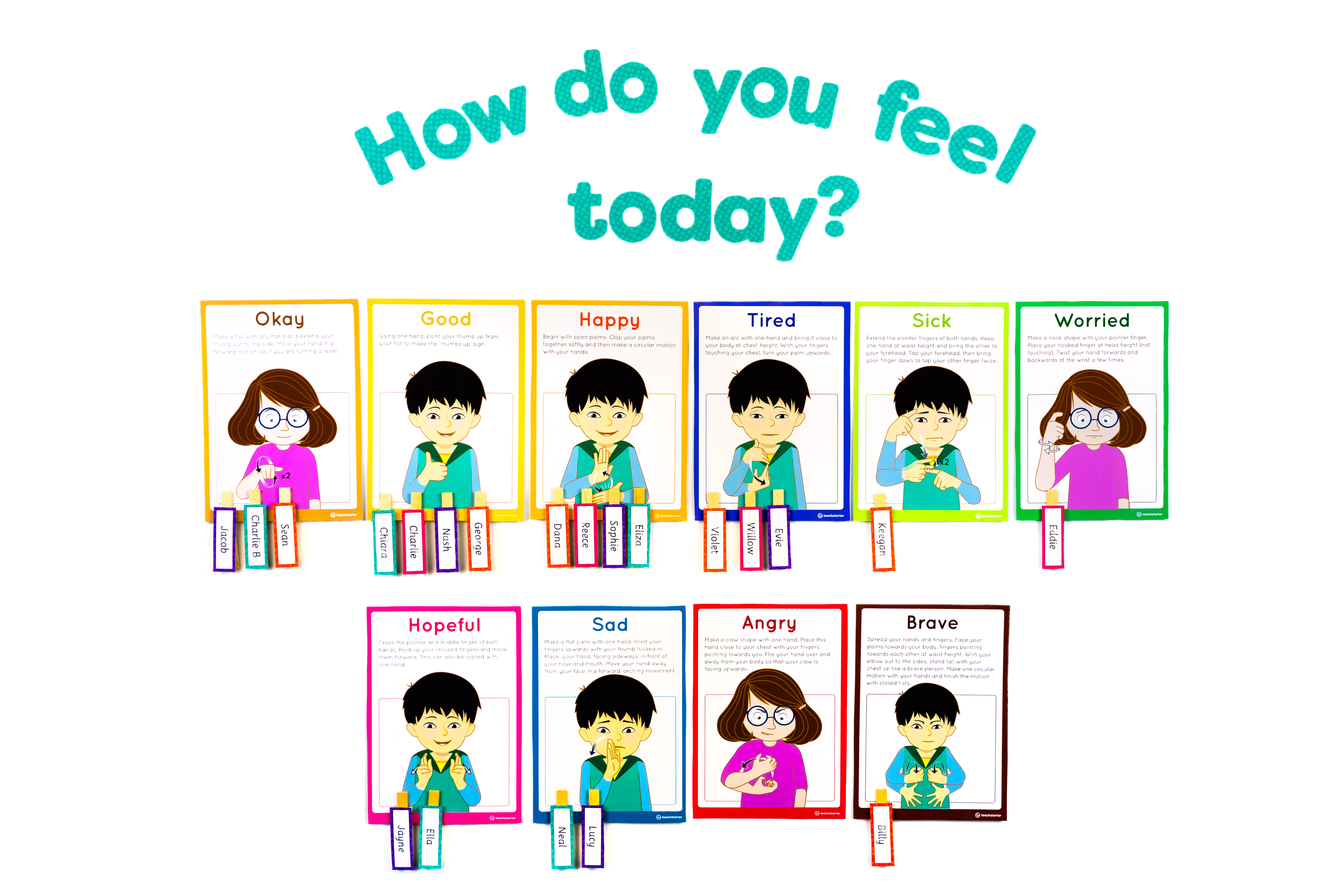 I am constantly amazed by what students are capable of! As a fun, active and engaging back to school activity, your class will love to learn how to sign feelings and emotions in Auslan (Australian Sign Language).
Create an interactive display for your classroom and encourage your students to attach a name peg to the Auslan Feeling Flashcard that best describes how they are feeling.
Draw a Big Smile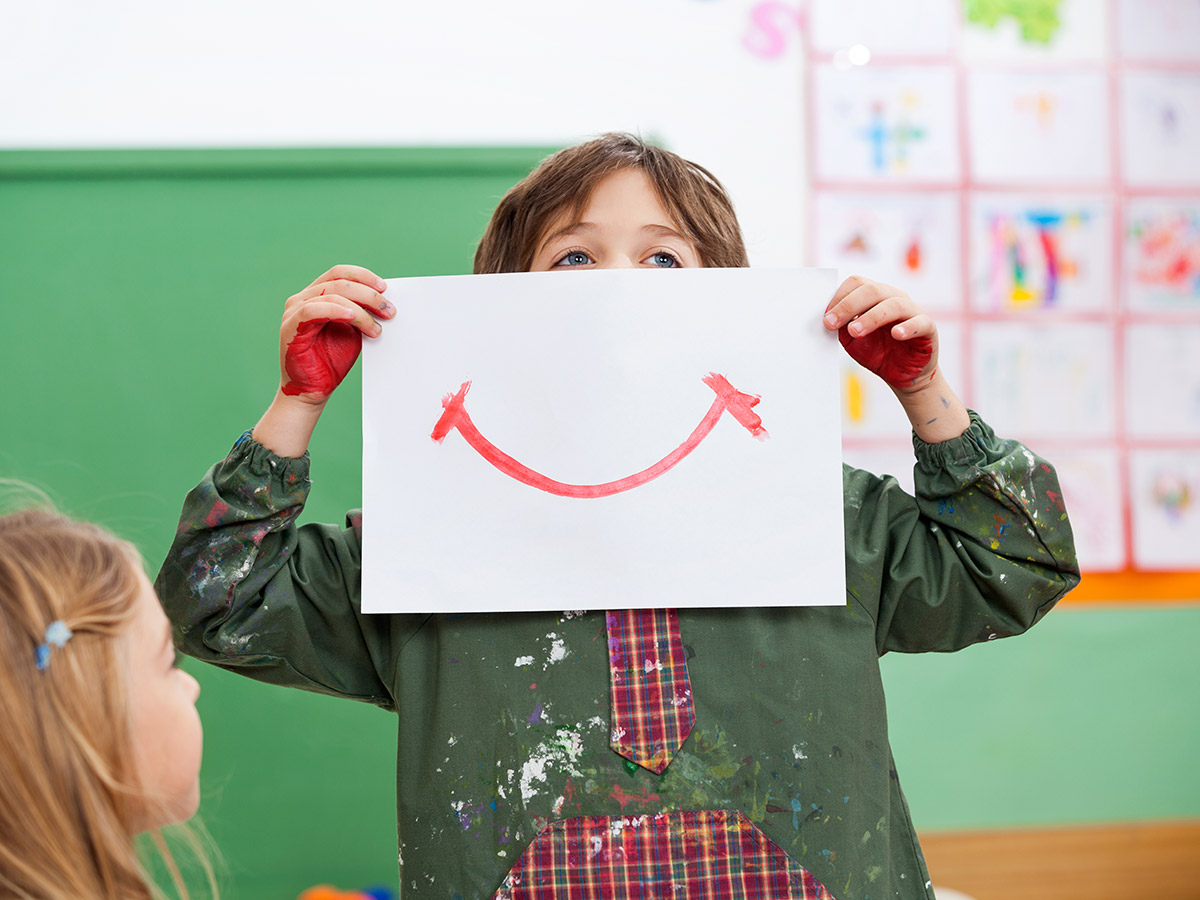 Make her feel welcome with an extra big smile.
After you a have read How to Get Your Teacher Ready for School, discuss how greeting a new person with a smile helps to build relationships.
Ask your students to draw or paint a big smile and create a feel-good classroom display!
Take a Class Photo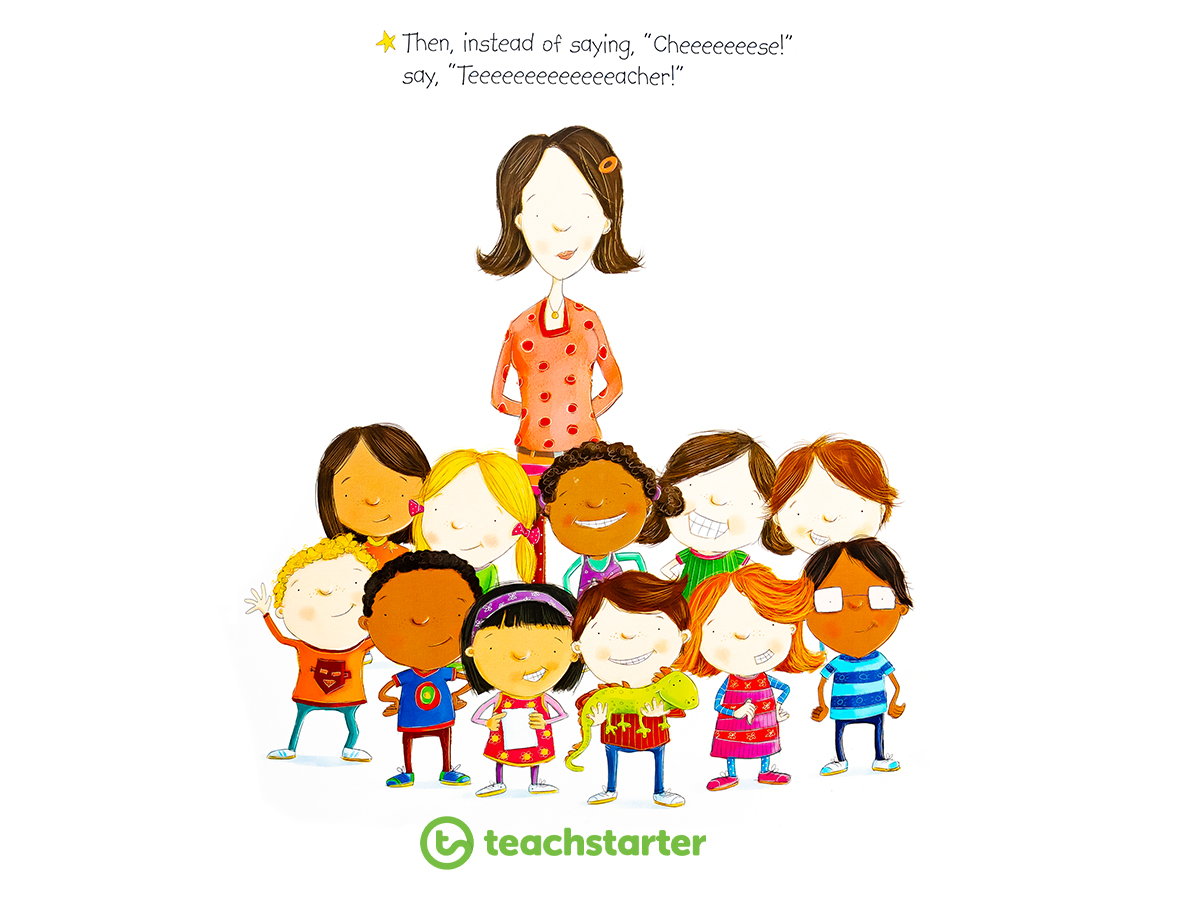 Get your year off to a flying start by taking a class photo as part of your back to school activities. A class selfie encourages feelings of belonging for your students and helps to strengthen your classroom community.
Don't forget instead of saying cheeeeeeese, say teeeeeeaaacher!
Count to Ten with Your Toes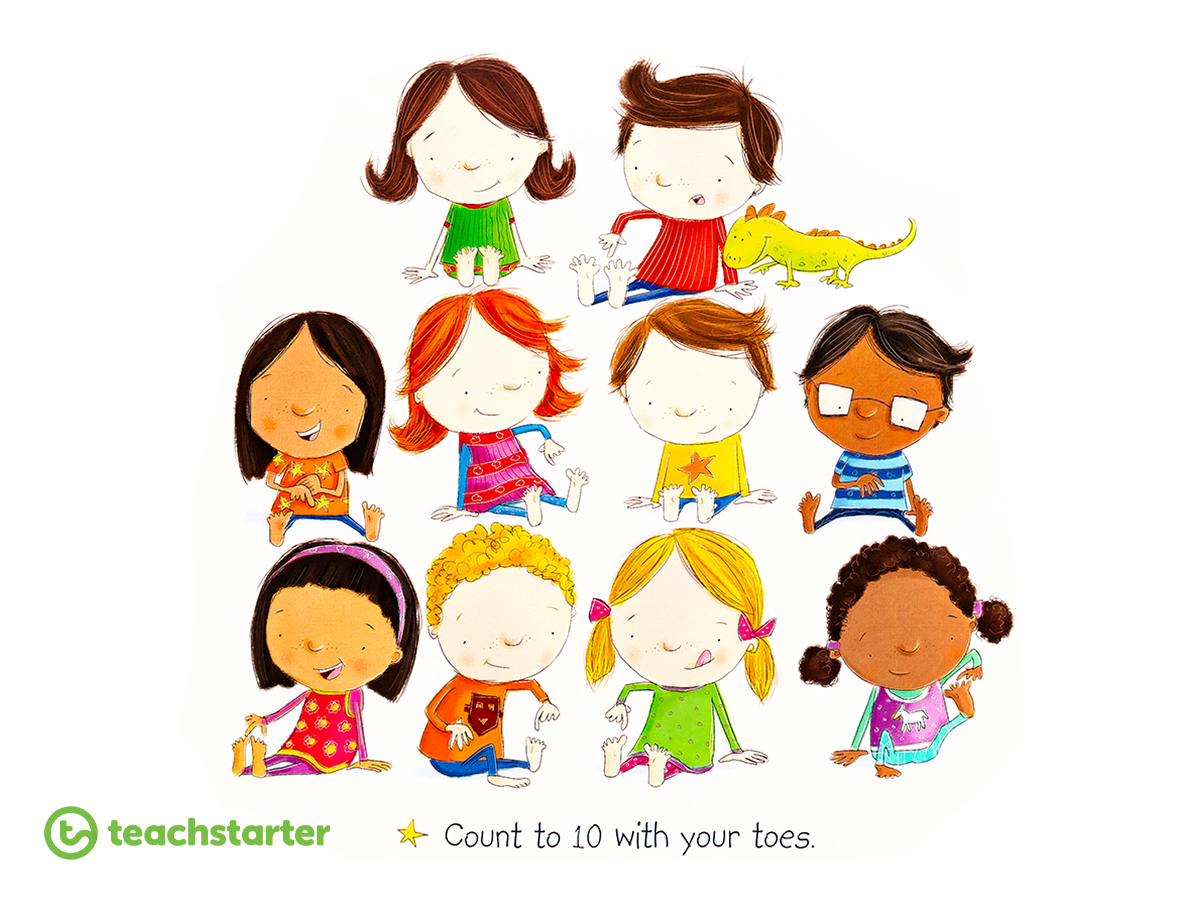 Depending on how much you love your feet you could always get your toes out and model how to count to ten on your toes!
Play "Did you Know That…?"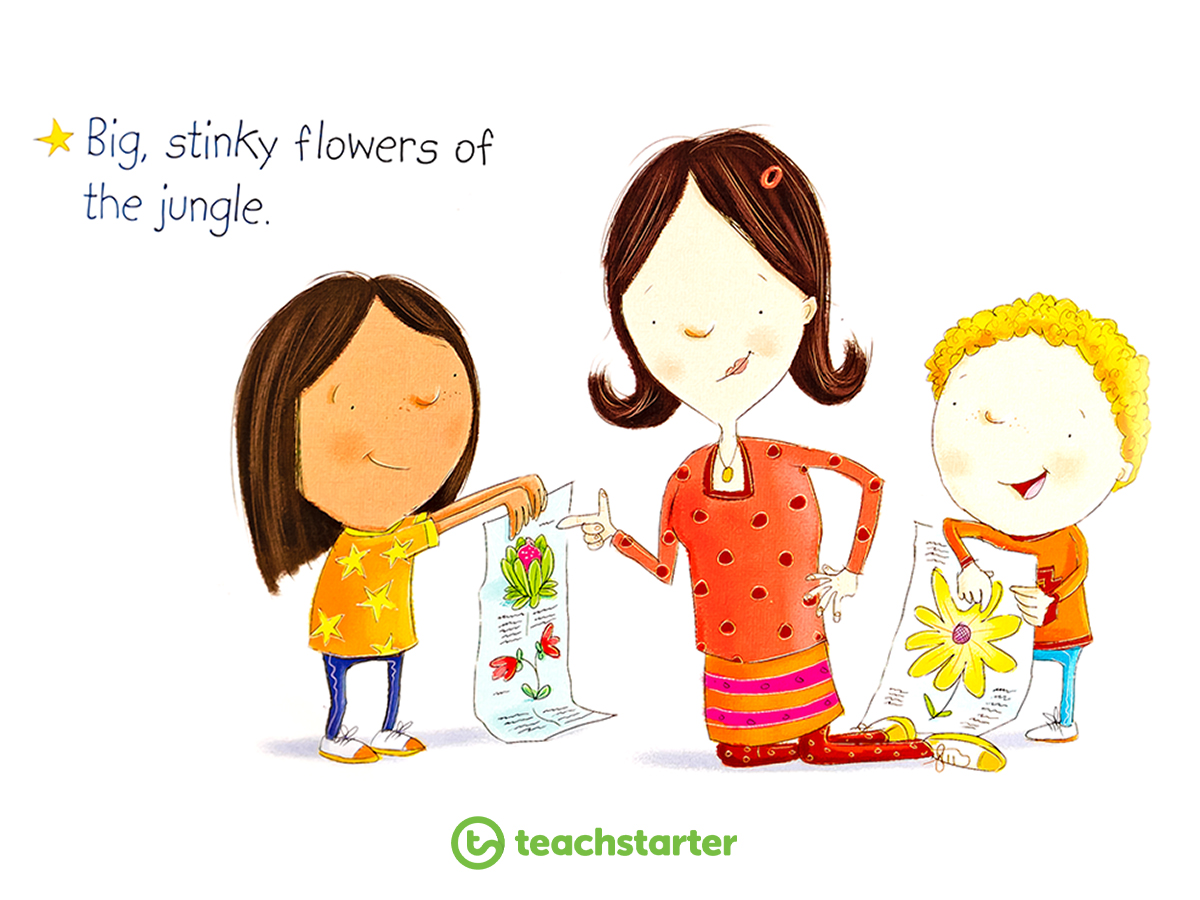 Your students will love taking inspiration from the back to school book How to Get Your Teacher Ready for School by wowing you with interesting facts!
Did You Know That…? works well as a circle time activity or a modeled writing activity.
Arrange your students in a circle.
Encourage your students to think, pair, share an interesting fact with a partner.
Moving around the circle, encourage your students to finish the sentence – "Did you know that…?"
Don't forget to give your little people lots of thinking time as well as a pass card if they choose not to share an idea.
Have a Dance Party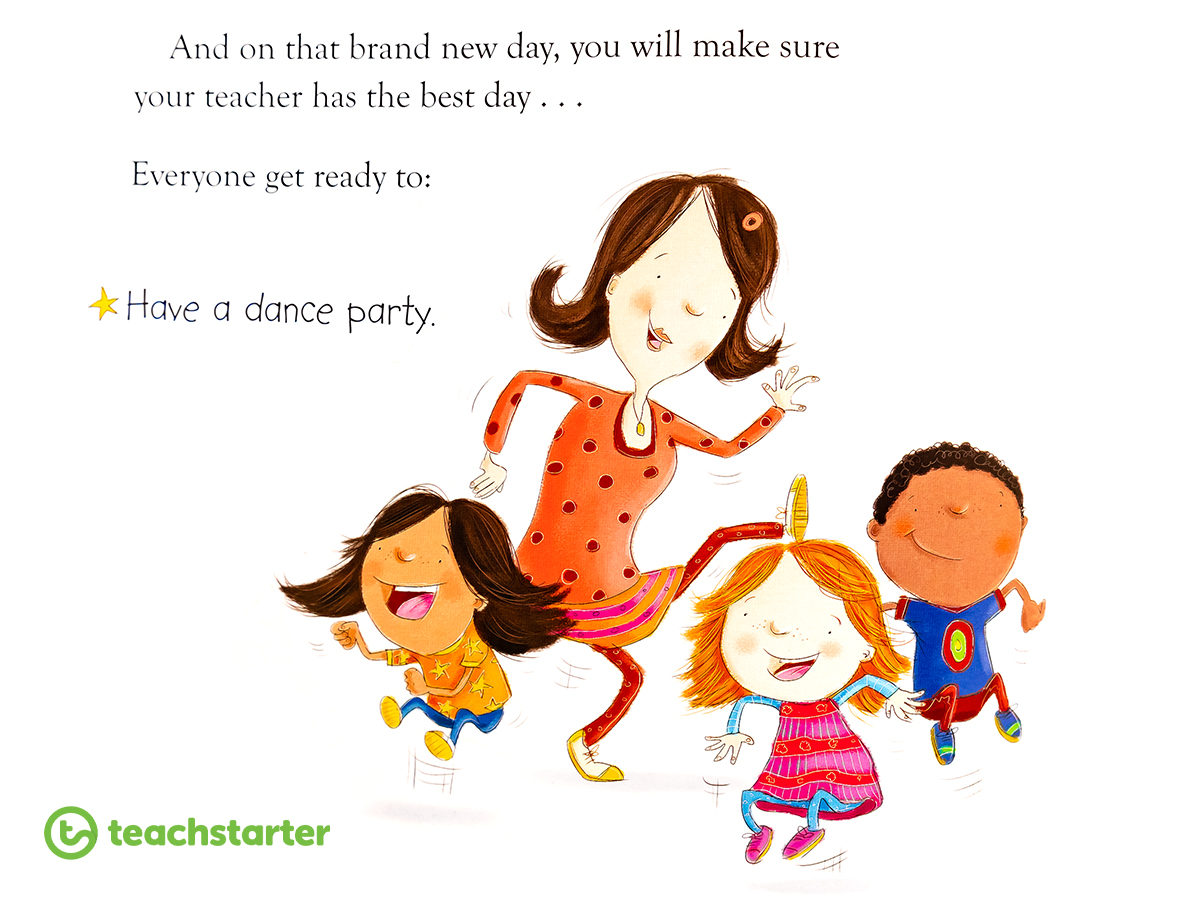 You will be an instant hit with your students and make a lasting connection if you make a few dance moves together. Crank up some music and have a dance as a quick brain break.
For more brain break activities, check out our Brain Break Teaching Resources.
Starting School Chatterbox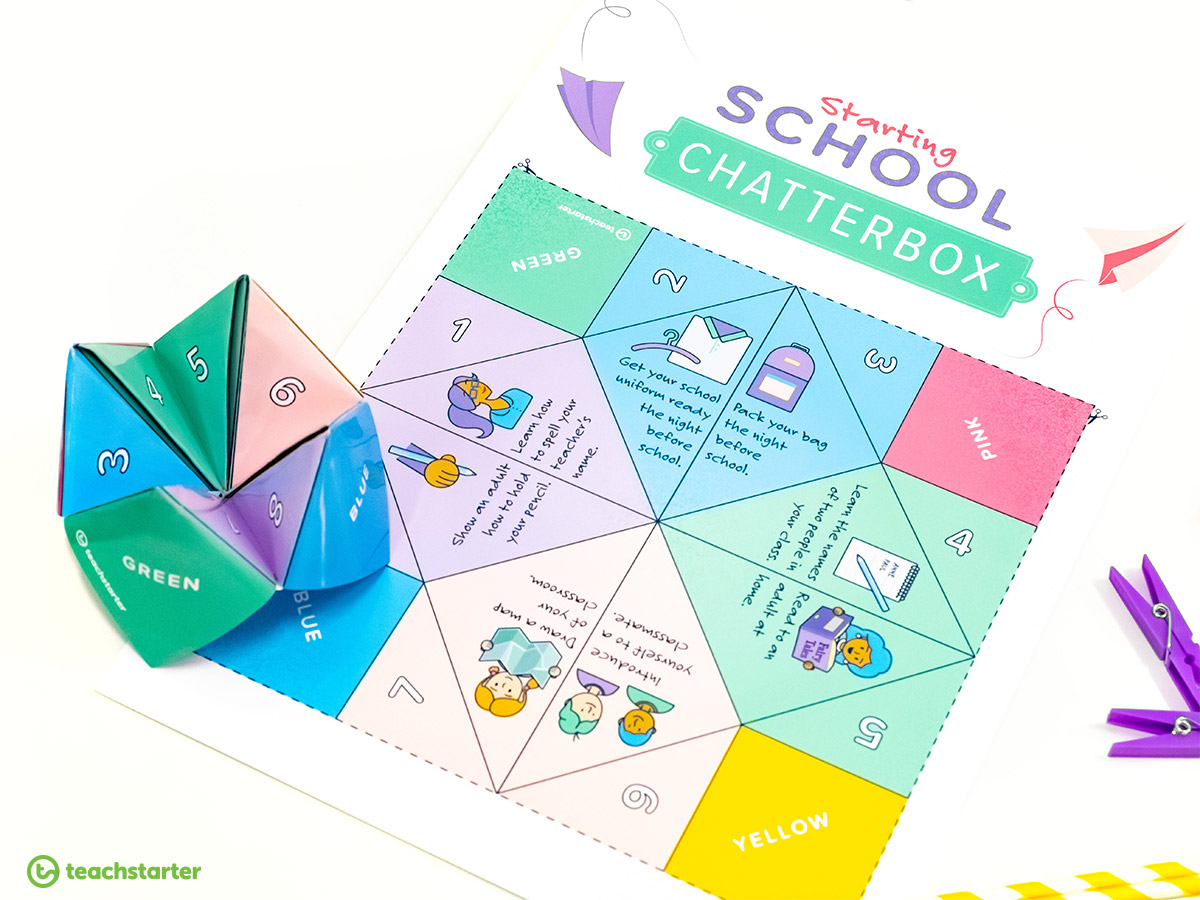 After reading How to Get Your Teacher Ready for School, discuss other things that might be useful to do to help get ready for school.
Our new Starting School Chatterbox is a great way to introduce simple tasks that can be done to make students ready to embrace school life. The Chatterbox tasks encourage your students to:
learn how to spell their teacher's name
get their school uniform ready the night before school
pack their bag the night before school
learn the names of two people in their new class
read to an adult at home
introduce themselves to a classmate
draw a map of their classroom
show an adult how to hold their pencil.
Heads up! Let's get real, during the first week, your prep students may struggle with cutting and folding these chatterboxes independently. So, I recommend making your life easier by prepping and constructing a few chatterboxes yourself for a small group activity.
Alternatively, you could send them home as a perfect take-home activity on the first day.
Play the Bean Game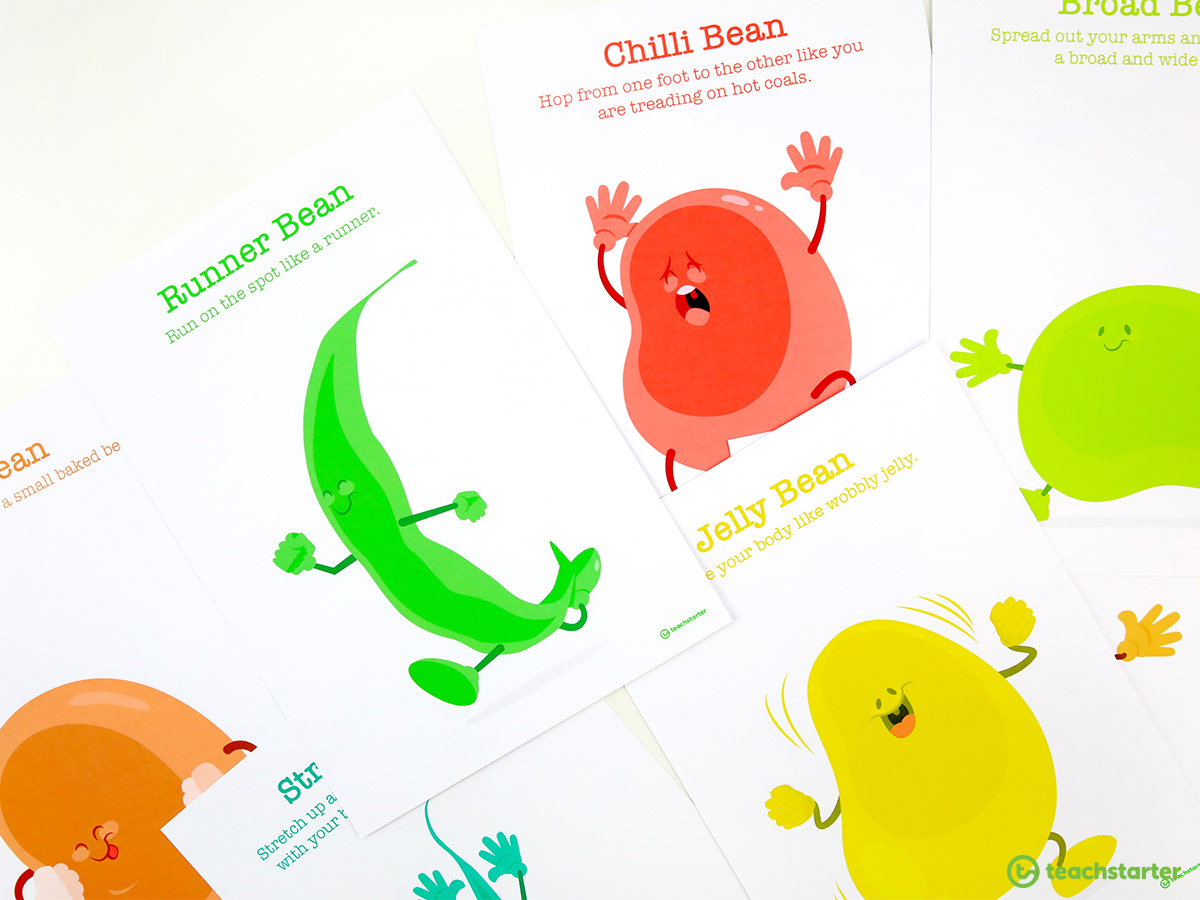 Some days – even when your teacher is ready – things don't work out as planned.
Tell your students that when things do not go to plan and you're having a tricky day, you love to play The Bean Game.
This active game encourages the development of listening skills, cognitive processing skills, physical activity and social skills. Most of all it is a lot of fun!!
---
Make a Difference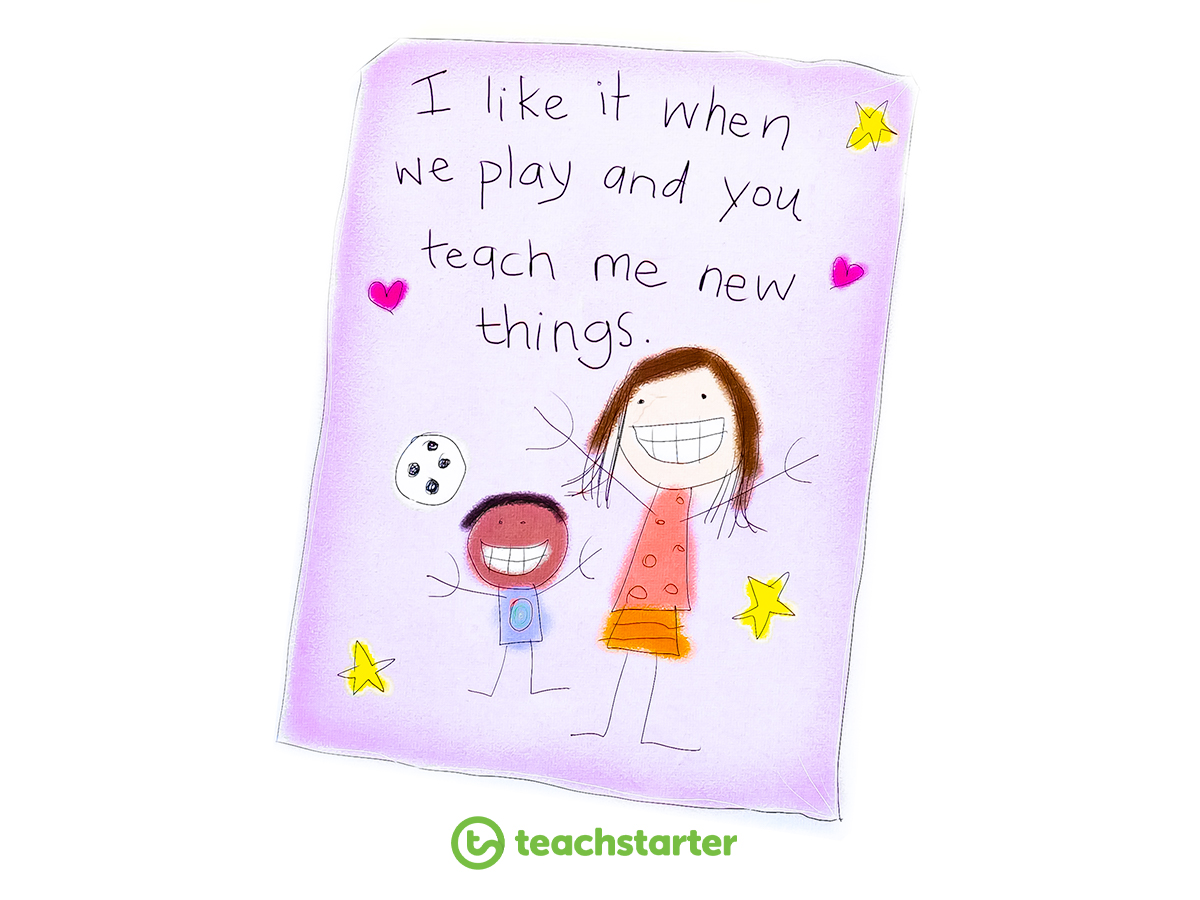 How to Get Your Teacher Ready for School is a heartwarming, energetic and funny back to school book that your new class will love.
For more brilliant back to school books that encourage school readiness, read our blog 10 Picture Books and Activities About Starting School.
Share a giggle with your new class with this bright and cheerful back to school book.
Grab a copy of How to Get Your Teacher Ready For School from Booktopia or share my book read with your students on your interactive whiteboard.
Share your wonderful photo's on Instagram #teachstarter