How you manage behaviour in your class can be one of the trickiest skills a teacher masters. However, once you feel you have mastered it, you get a whole new group of students that don't respond the same way other groups of students have in previous years. It's time to change it up and try something different!
Successful classroom management relies heavily on your behaviour expectations of your students. Promoting positive behaviour within the classroom environment has always been at the forefront of any discussions around behaviour management strategies that work!  However, you will always have students that push the boundaries and need support to make positive behaviour choices.
One way to visually keep track of your students' behaviour is to create a behaviour learning ladder in your classroom. A behaviour learning ladder is a great visual reminder for you and the students and includes a step by step warning system for your students. This resource also helps you keep it consistent and consistency is the key!
How to Implement a Behaviour Learning Ladder
Before any new behaviour management strategy is implemented, students need to be fully aware of the classroom behaviour expectations.  Spending time explicitly explaining what behaviour in the classroom looks like, sounds like and feels like is imperative to any successful behaviour management strategy.
"Children are not born with an understanding of the rules of acceptable behaviour – they have to learn them, and need adults to help to do this." – Sabina from The Ideal Teacher
Here are some classroom rules and expectations resources that may help with this step of the process:
teaching resource
A set of 12 task cards that encourage upper years students to think about what a positive learning environment looks like, sounds like and feels like.
teaching resource
A set of flexible seating classroom expectation mini-posters.
teaching resource
A set of 9 class rules posters.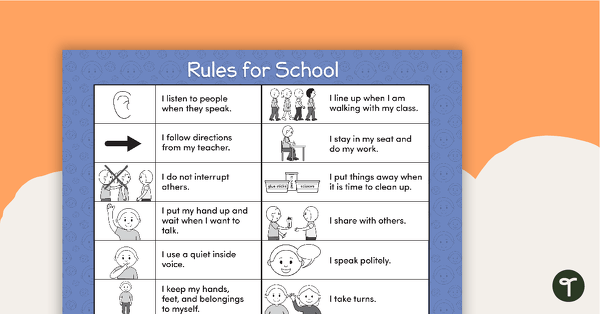 teaching resource
A social story to remind students of the rules for school.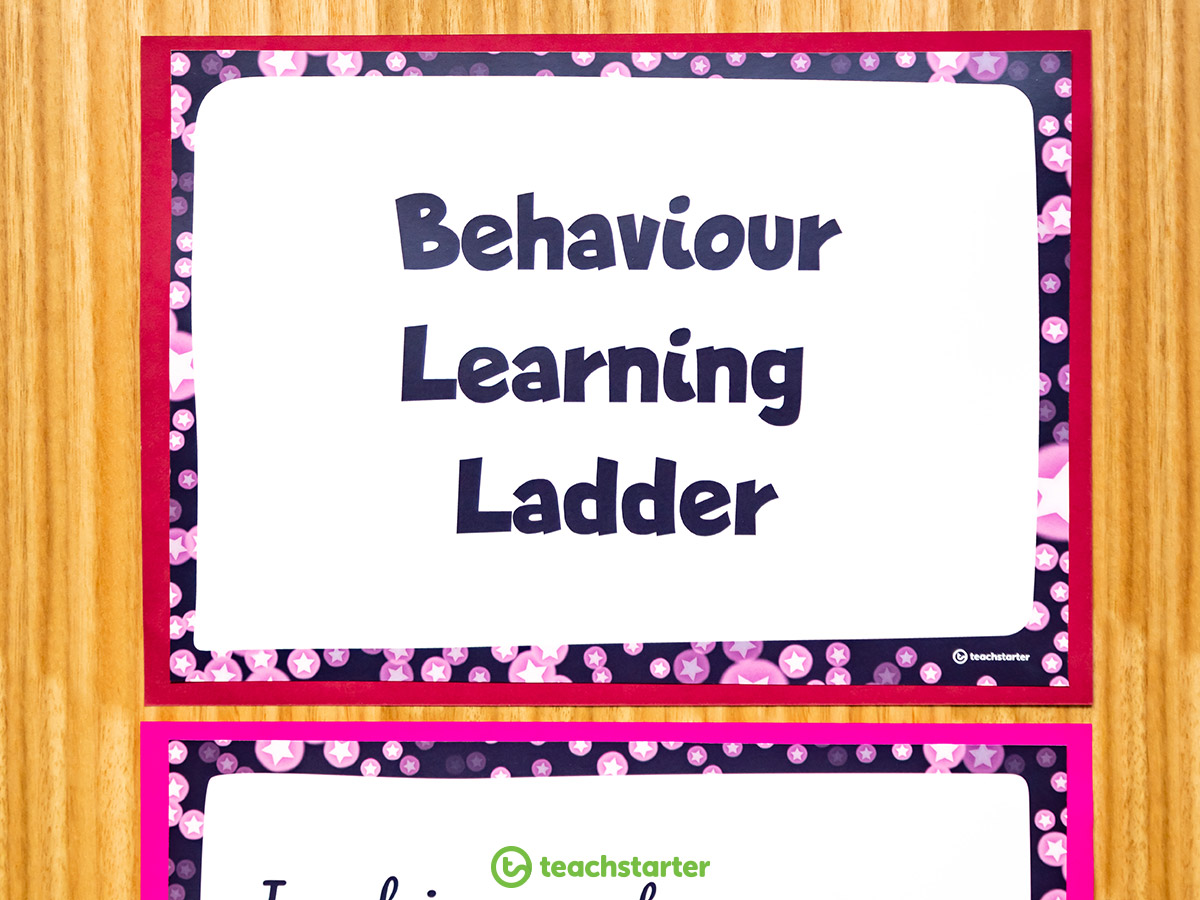 Next, you can introduce the behaviour learning ladder and discuss the different stages of the ladder.
Students Start Fresh Every Day
Each student deserves a fresh start daily.
That's the beauty of this particular behaviour management resource, all students start on the 'I am ready to learn' poster.  Take time at the beginning of the day to discuss what some positive behaviour choices would look like. Focusing and talking about positive behaviour more than negative behaviour is the number one goal.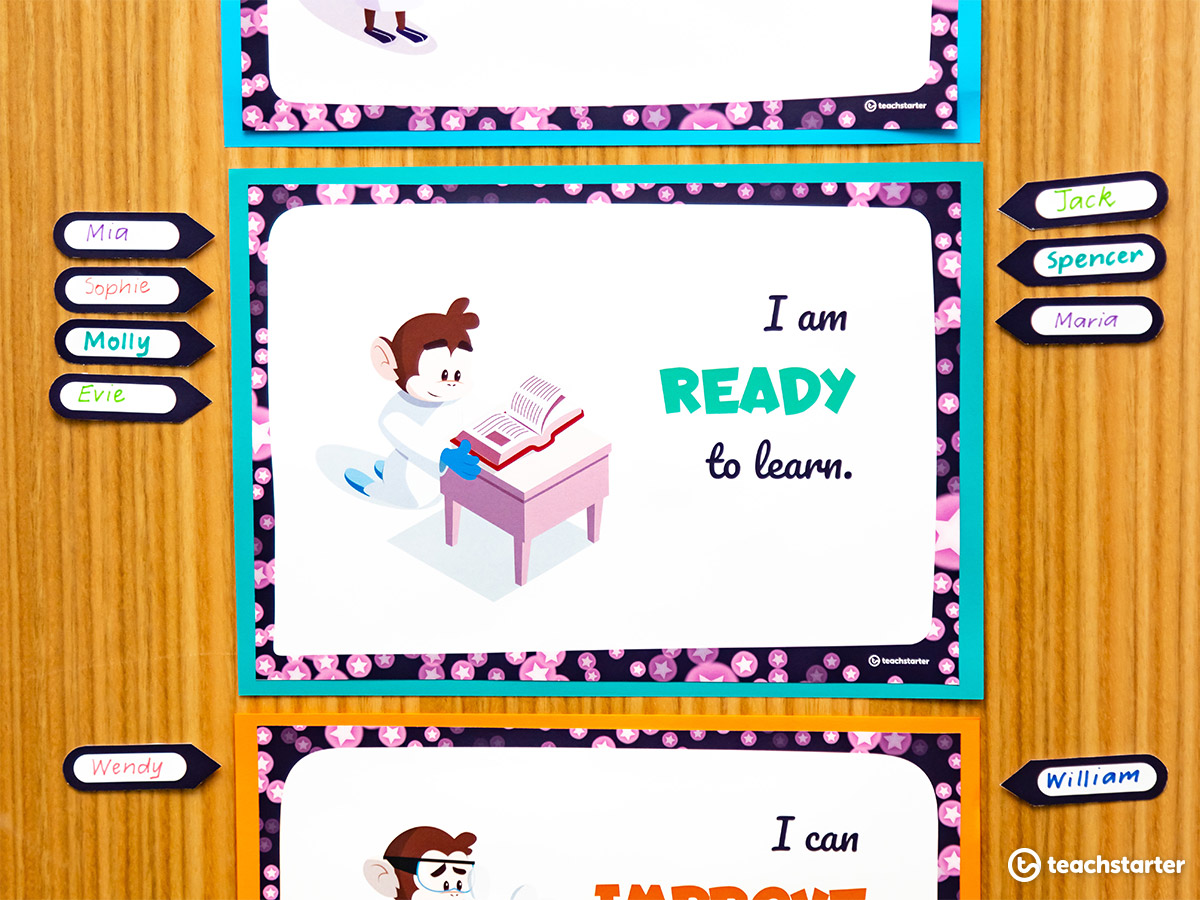 Move on Up the Ladder – Acknowledge Good Behaviour Choices
When students are spotted making good behaviour choices, acknowledge this behaviour in front of the class and move their names up the ladder.
This is a great way to provide positive reinforcement and encourage others to do the same. Make sure you tell the class what a student has done in order to move up the ladder, for example:
"I really like the way Jacob has listened to my instructions and is sitting quietly on the carpet. Well done Jacob, move your name up the ladder!"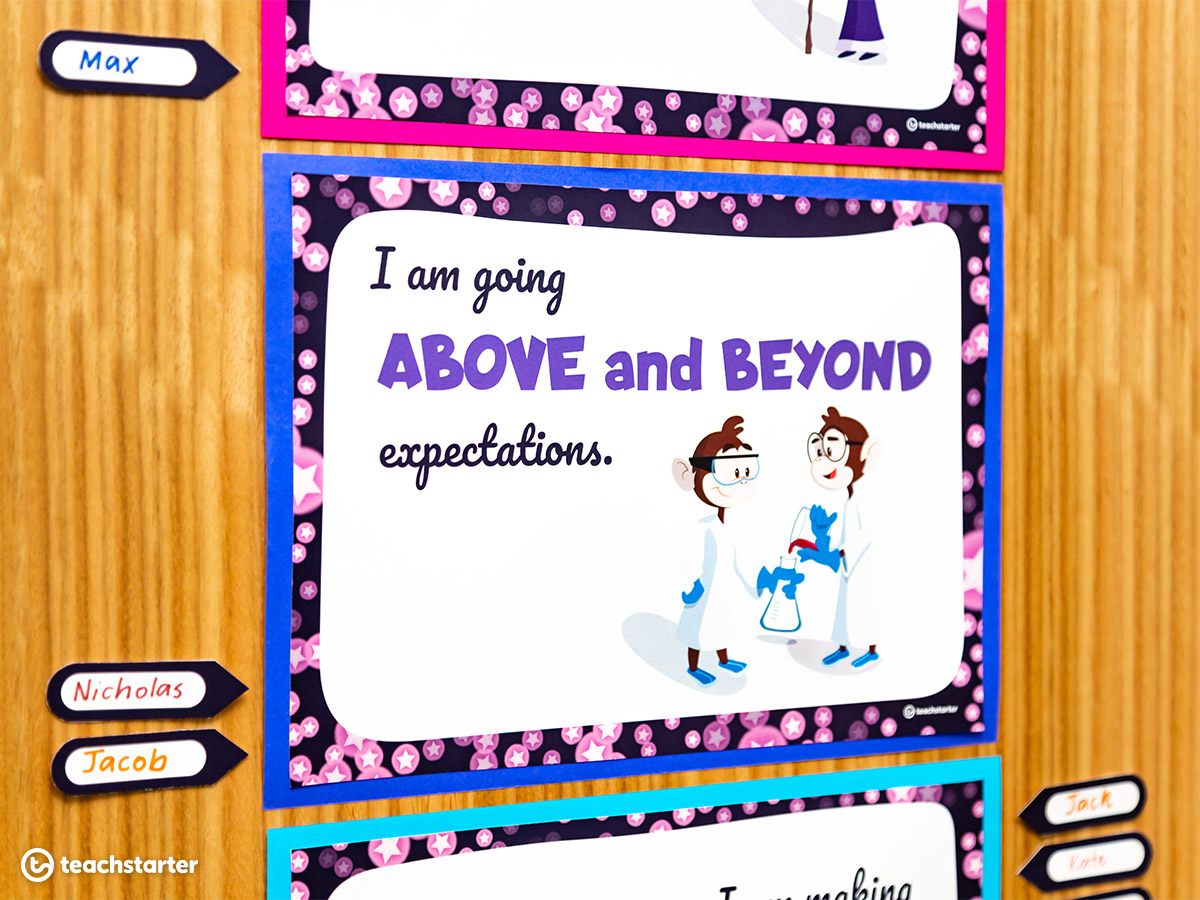 The ultimate achievement for children is to get to Role Model status! This is a huge achievement and shouldn't be taken lightly.
Students' behaviour must be outstanding in order to get to 'Role Model' status! The beauty of this resource is that you can keep it at that – intrinsic motivation is the holy grail! No need to use extrinsic motivation when you can get to Role Model status!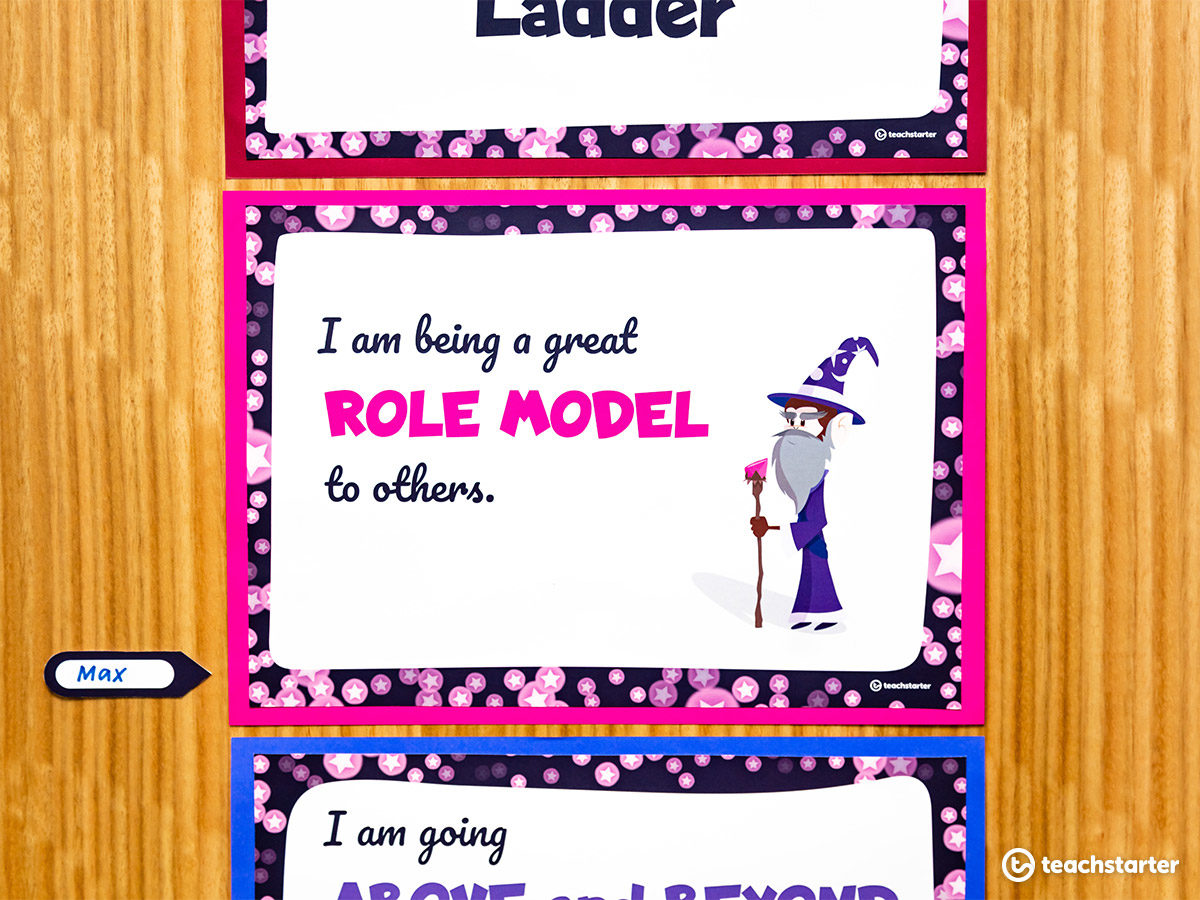 How to Handle Inappropriate Behaviour Choices
We all know that effective behaviour management is about focusing on the positive behaviours in the classroom and ensuring students feel good about themselves. Inevitably, though, there will be some students that make poor behaviour choices.
It's important to remain calm and ensure adequate warnings are provided to that student. If possible, take the student aside to have a private chat about the poor choices they are making, asking them if everything is okay. Explain that they need to improve their behaviour and move them down the ladder.
Always try to finish on a positive note and some action that is required, for example:
"William, I know you can get this work done, I want you to finish the first four questions before lunch, if you do this, I'll move you back up the ladder."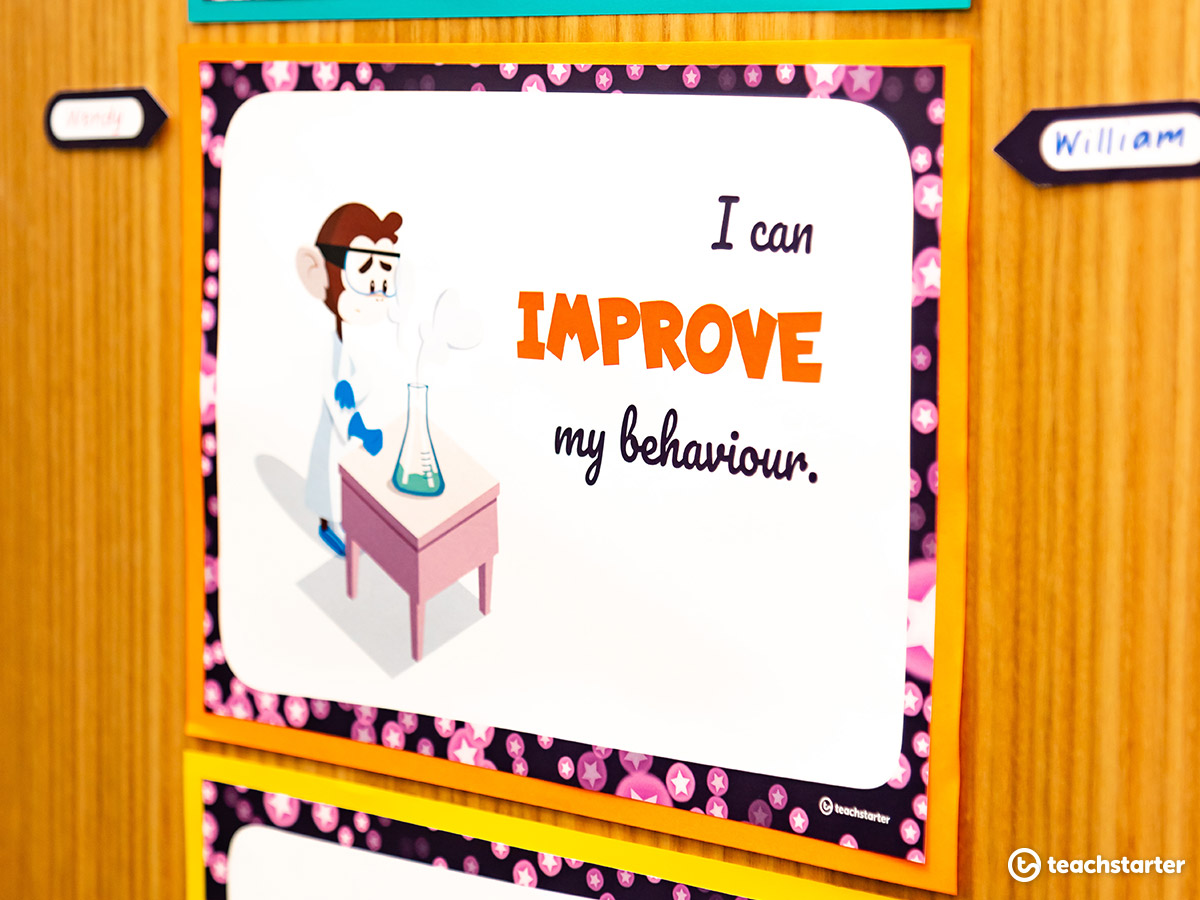 If you have a student that continues to make bad choices in the classroom and there is no small improvements or small successes that can be celebrated, it may be time for some time away from the classroom. Sometimes a visit to a buddy class or a call home to check everything is okay is in order.
This is usually the action that is taken if a student ends up on the bottom of the ladder and really needs to reflect on how they are behaving in the class. Of course, the action you take depends on your school's behaviour policy.
Some schools will have a self-reflection sheet that the students will need to fill out if they have been sent to a buddy class to reflect on their behaviour.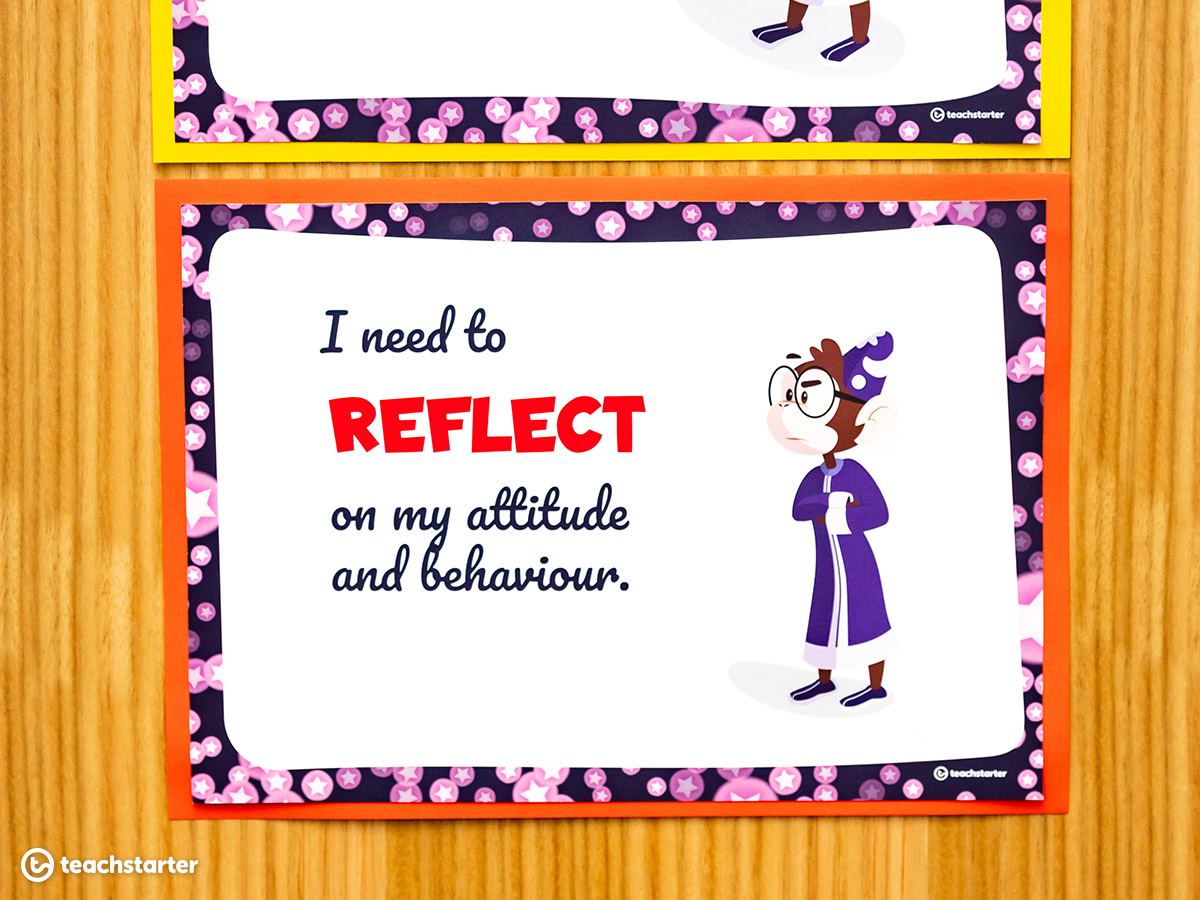 Managing behaviour in the classroom is hard! It's ingrained in us to ensure positive reinforcement is given, which we will always endeavour to do, but what about those students that don't respond to this? Sometimes implementing a behaviour learning ladder in the classroom gives those students boundaries and helps them understand the difference between good and bad behaviour choices.
Download our printable Behaviour Learning Ladder template to get started.
If you are looking for another beahviour management resource, you may be interested in our blog titled, Mystery Student Resources | Classroom Behaviour Management Strategy.
We'd love to hear from you, do you use something similar in the classroom? What works for you?