Follow our simple step by step guide to find out how you can use the Teach Starter Studio Feature to customise labels for your classroom.
Step 1: Pick a label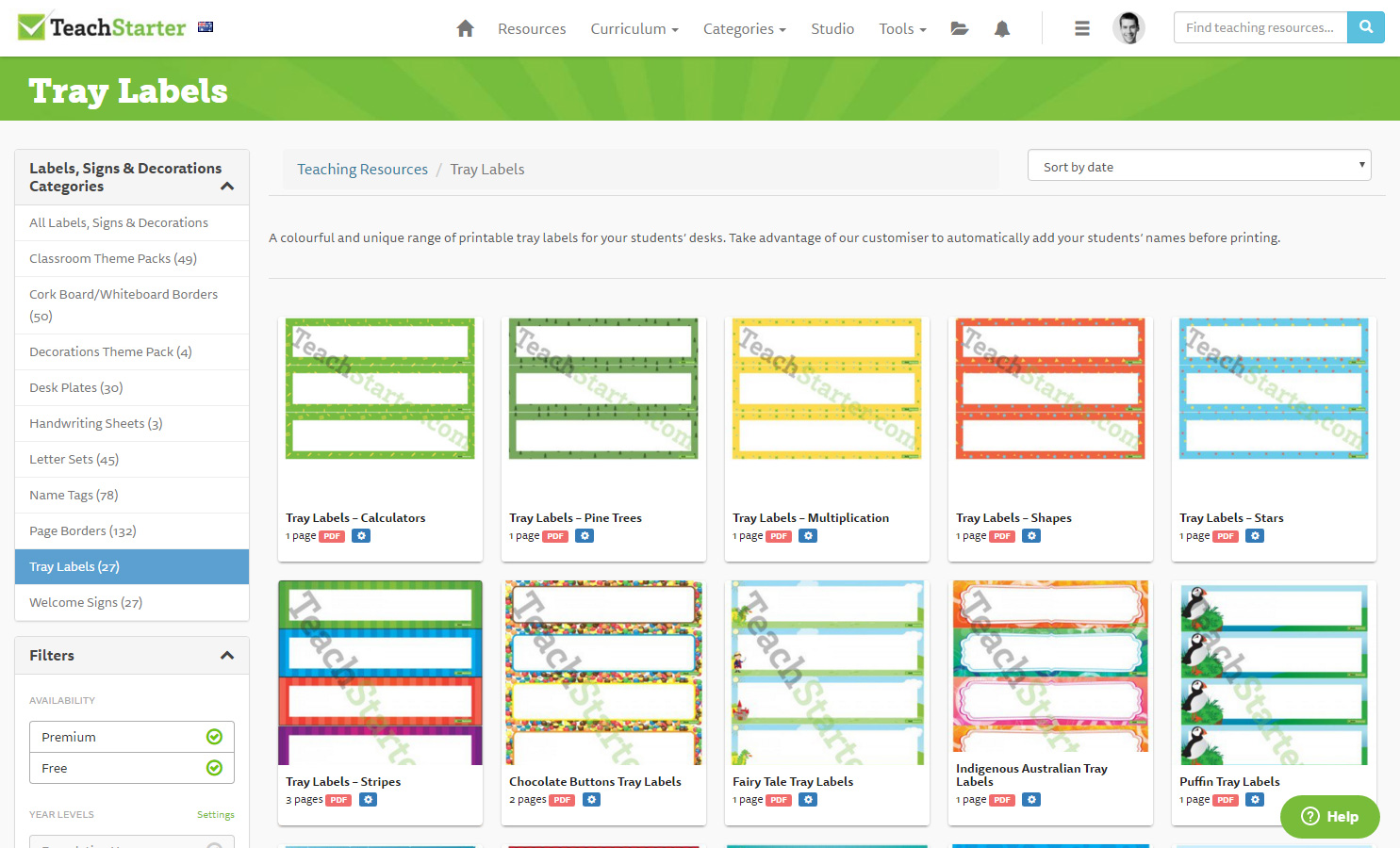 Use our 'Categories' drop down menu to select and access our wide range of 'Tray Labels'.
Click on the set of labels that you would like to customise for your classroom.
On the selected tray label resource page, click on the 'Studio' function tab underneath the title of the label, next to the download tab.
Step 2: Entering names and resources for labels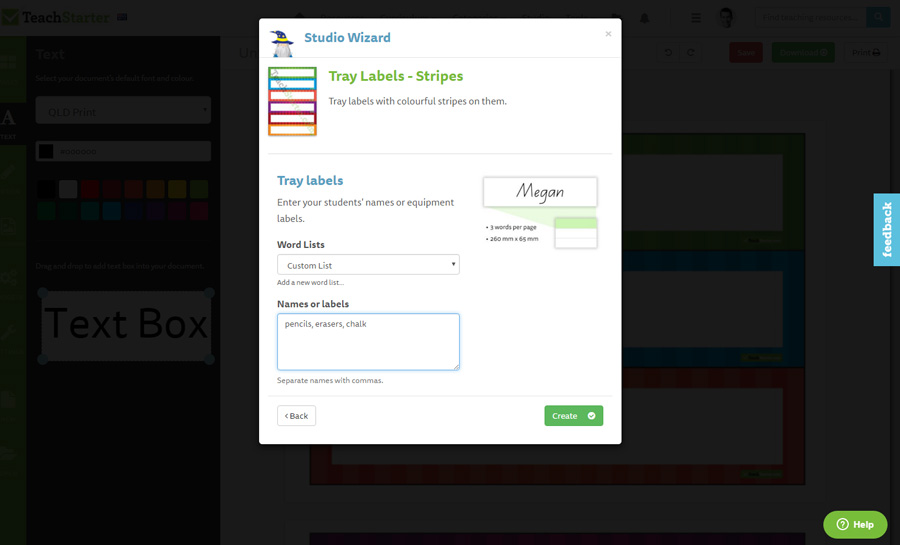 Once you click the 'Studio' tab, the Studio Wizard page will appear.
Enter your students' names or the names of particular resources in the 'Names or Labels' box. Ensure you separate each name or item with a comma.
Click on the 'Create' button once all the names or resources have been entered.
Step 3: Studio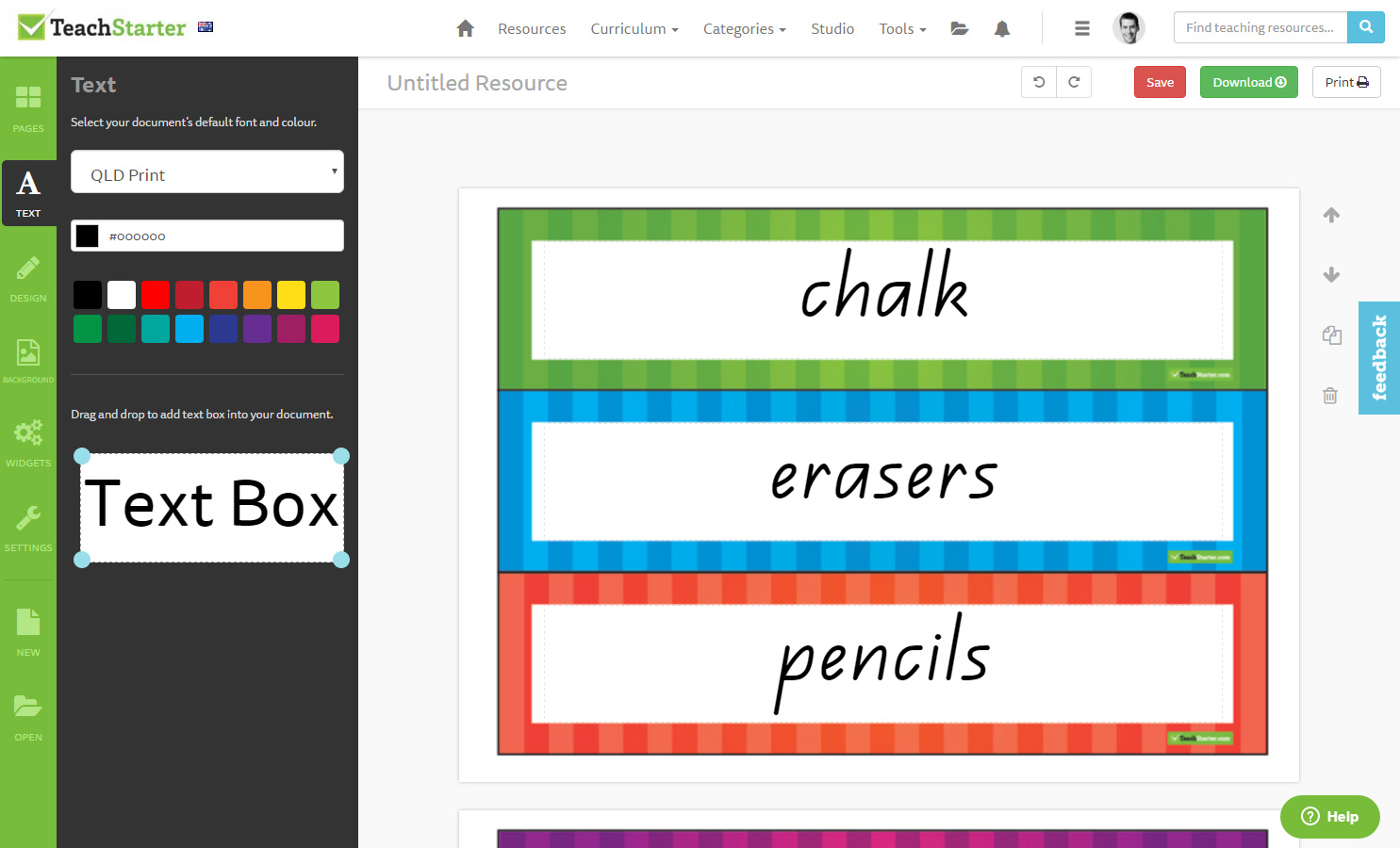 After clicking 'Create' you will be taken to Studio where you will be able to see your list of names or resources on your selected labels. Here you will be able to customise your labels.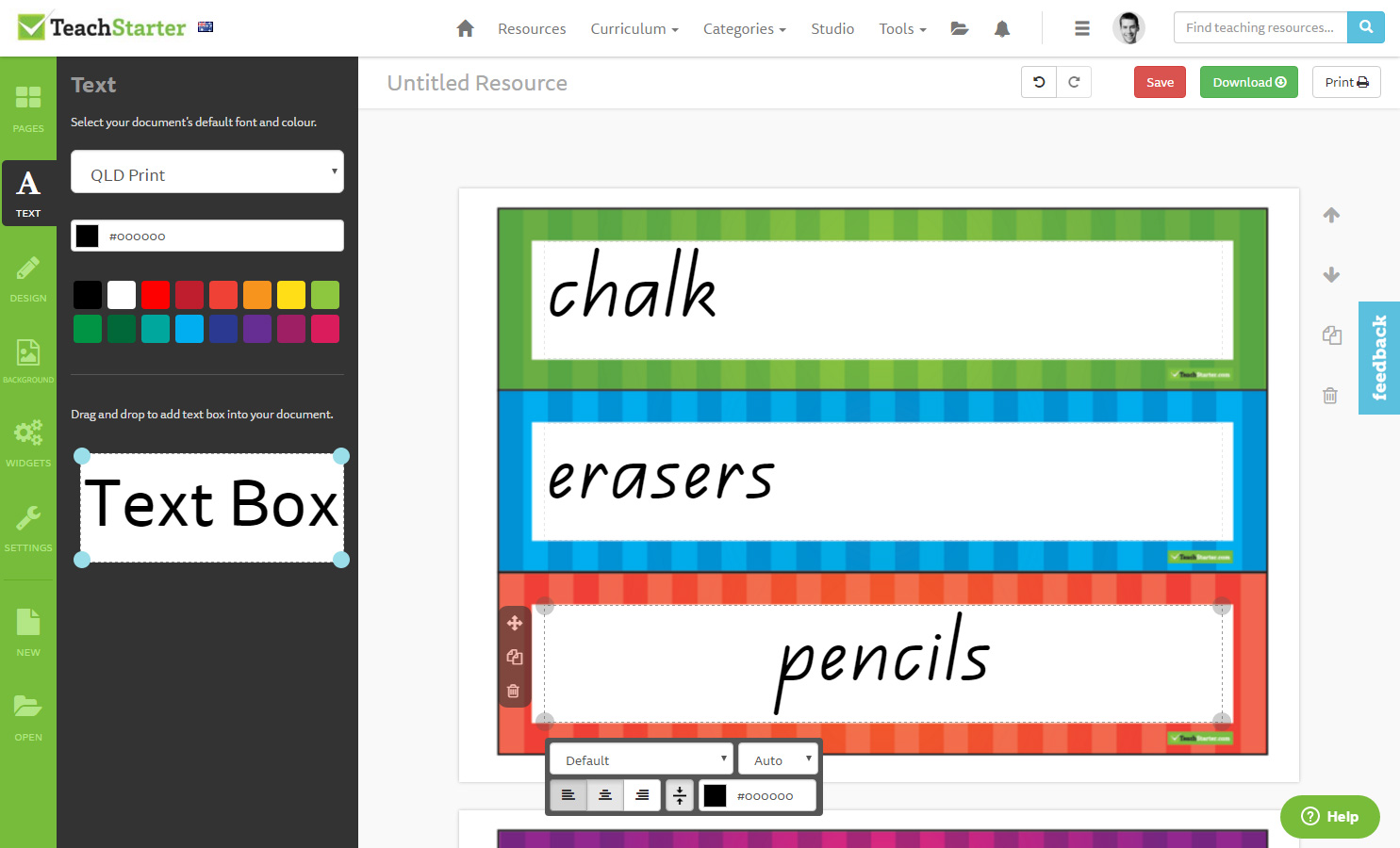 Change the position of the text by selecting the 'Text Box' of each label and clicking on the left, centre or right text option.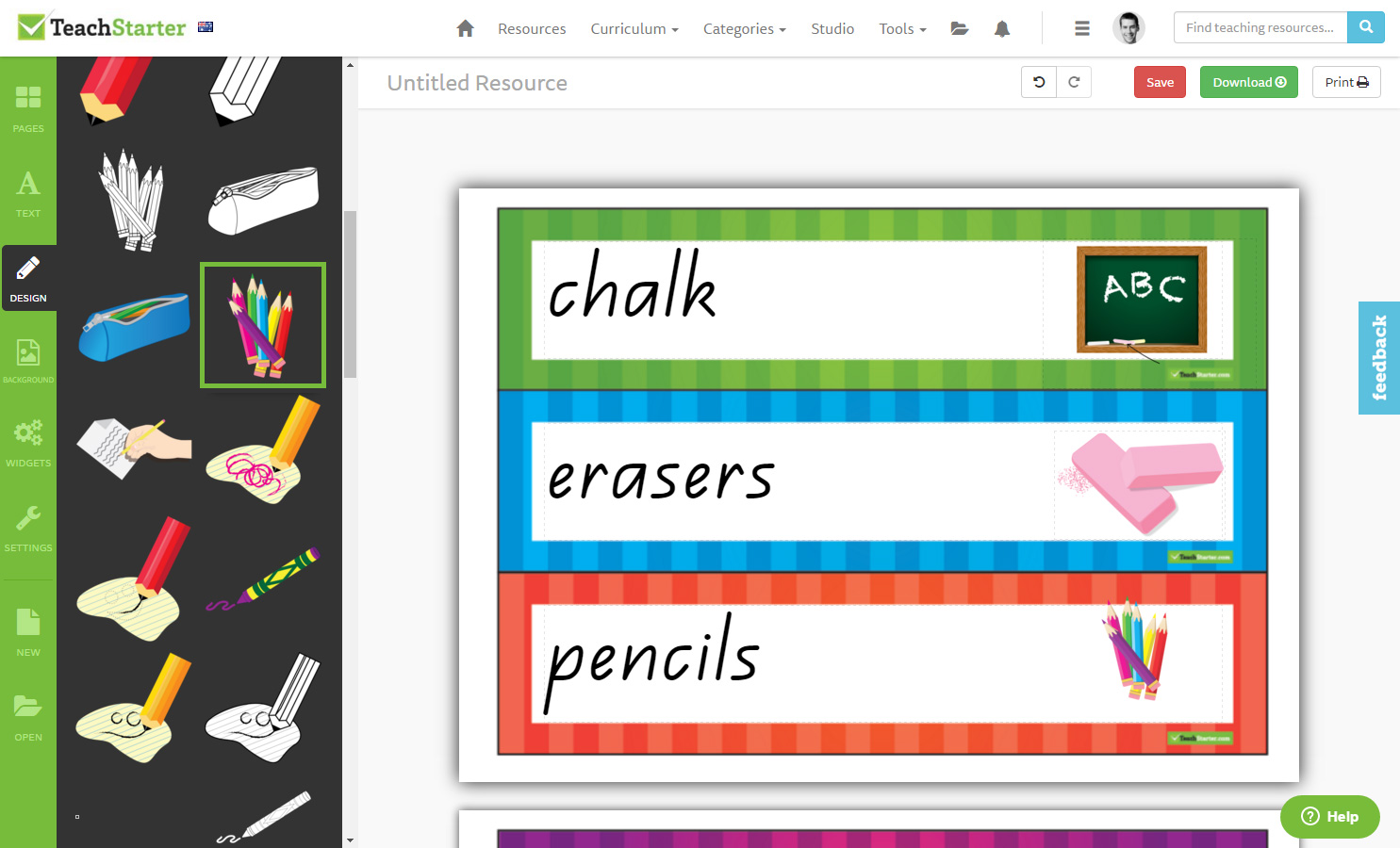 Add in pictures by clicking on the 'Design' tab on the left-hand side options.
Search and select the desired picture, then drag the picture over to the selected label. Resize the picture to your liking.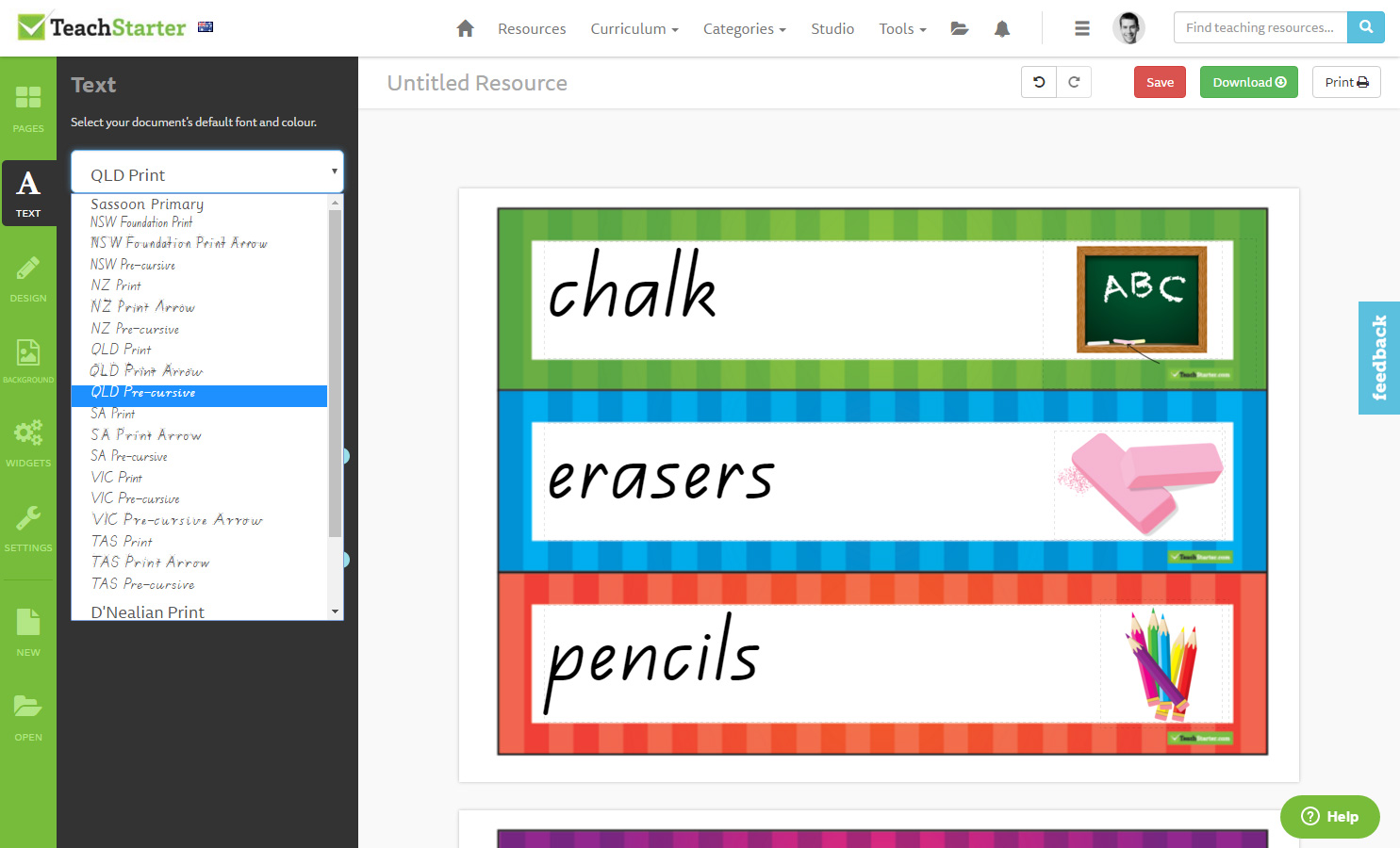 Select the font size and style of the text by clicking on the 'Text' tab on the left-hand side options.
Click on the drop down menu for a range of fonts. Select the font suitable for your class.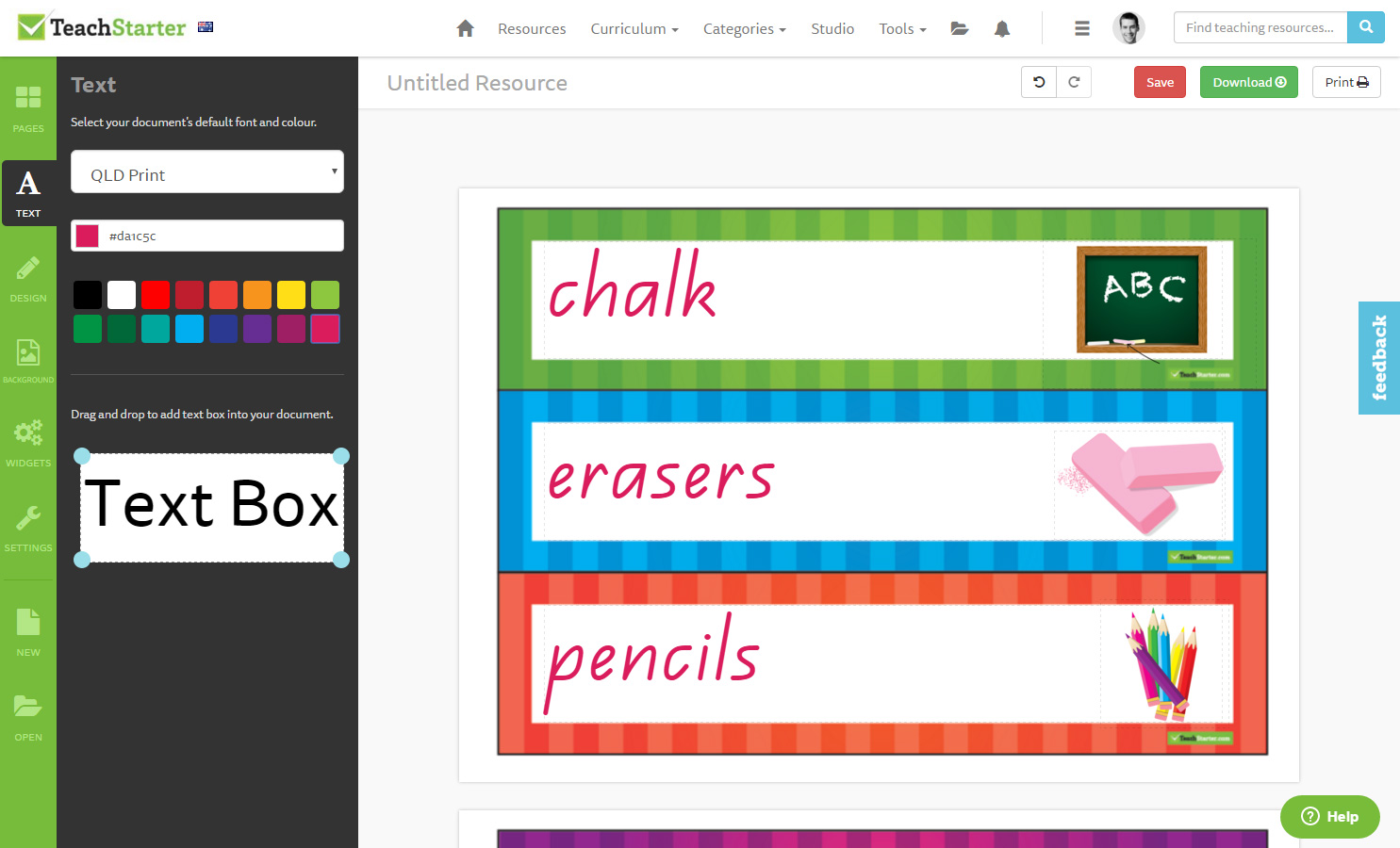 Change the colour of the font by selecting one of the colour boxes in the 'Text' options.
Step 4: Printing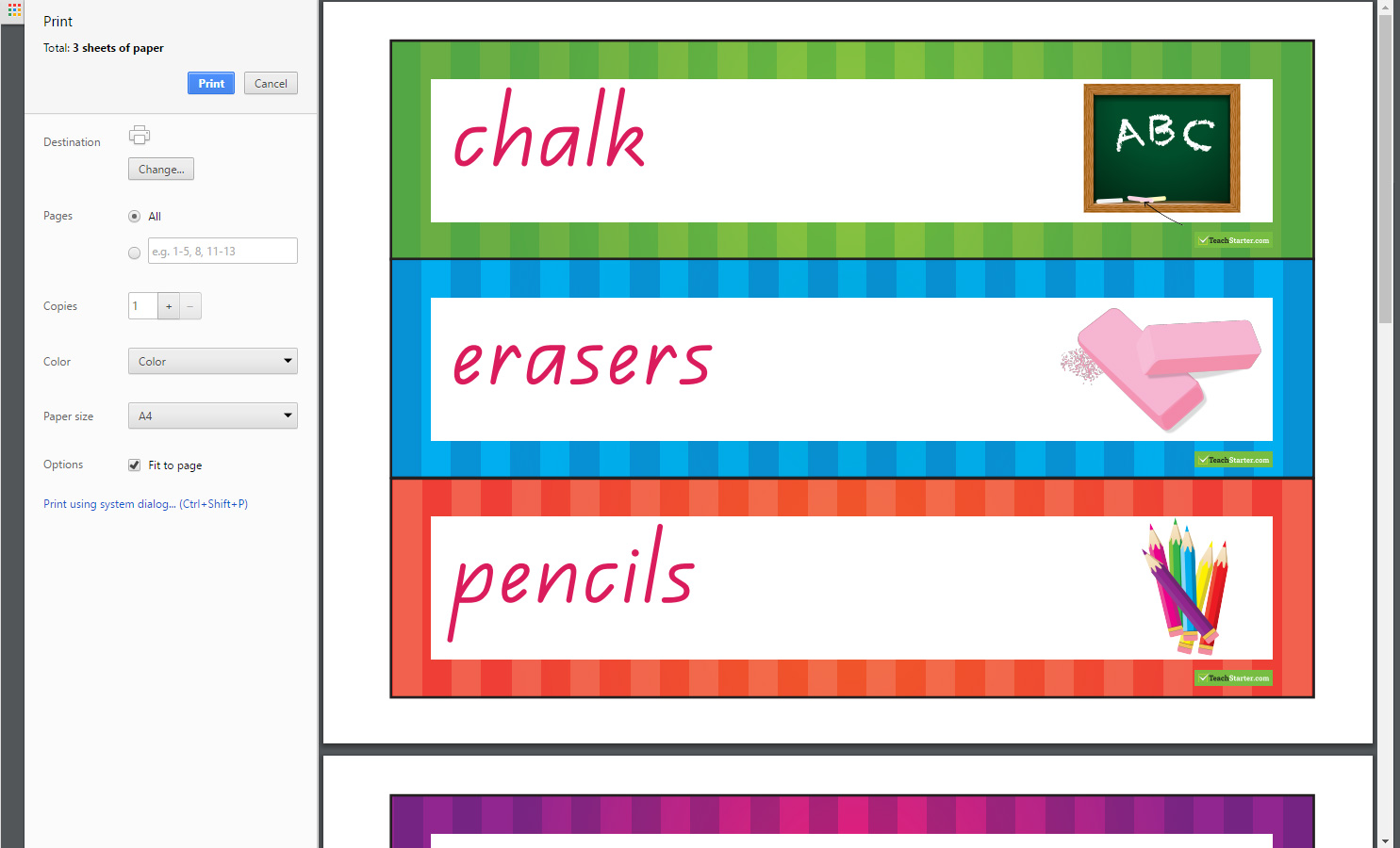 Print your set of customised labels by clicking the 'Print' tab in the right hand corner of the page.
Select your printing options and then click the 'Print' button.
Laminate your labels and display them in your classroom.