Some consider procedure writing as the easiest of the bunch. This doesn't mean, however, that it's the least important of the text types!
It's so important to teach an understanding of the purpose, structure and features of a procedural text from a young age.
Recipes, instruction manuals, game instructions…the list goes on! Teaching procedure writing in meaningful and engaging activities is incredibly important for giving young students the skills to decode and understand real-life examples of procedure texts.
We've put together some of our favourite procedure texts classroom activities to help you and your students explore this fun text type!
---
Procedure Writing Activities
These interesting, hands-on activities will help your students dive headfirst into the wonderful world of procedural texts.
Introduction to Procedural Texts with Storybooks
Introducing your students to procedural texts can get a bit tedious. After all, there are only so many recipes and instruction manuals you can read!
Why not read your class a picture book which demonstrates the structure of a procedure in a more familiar context?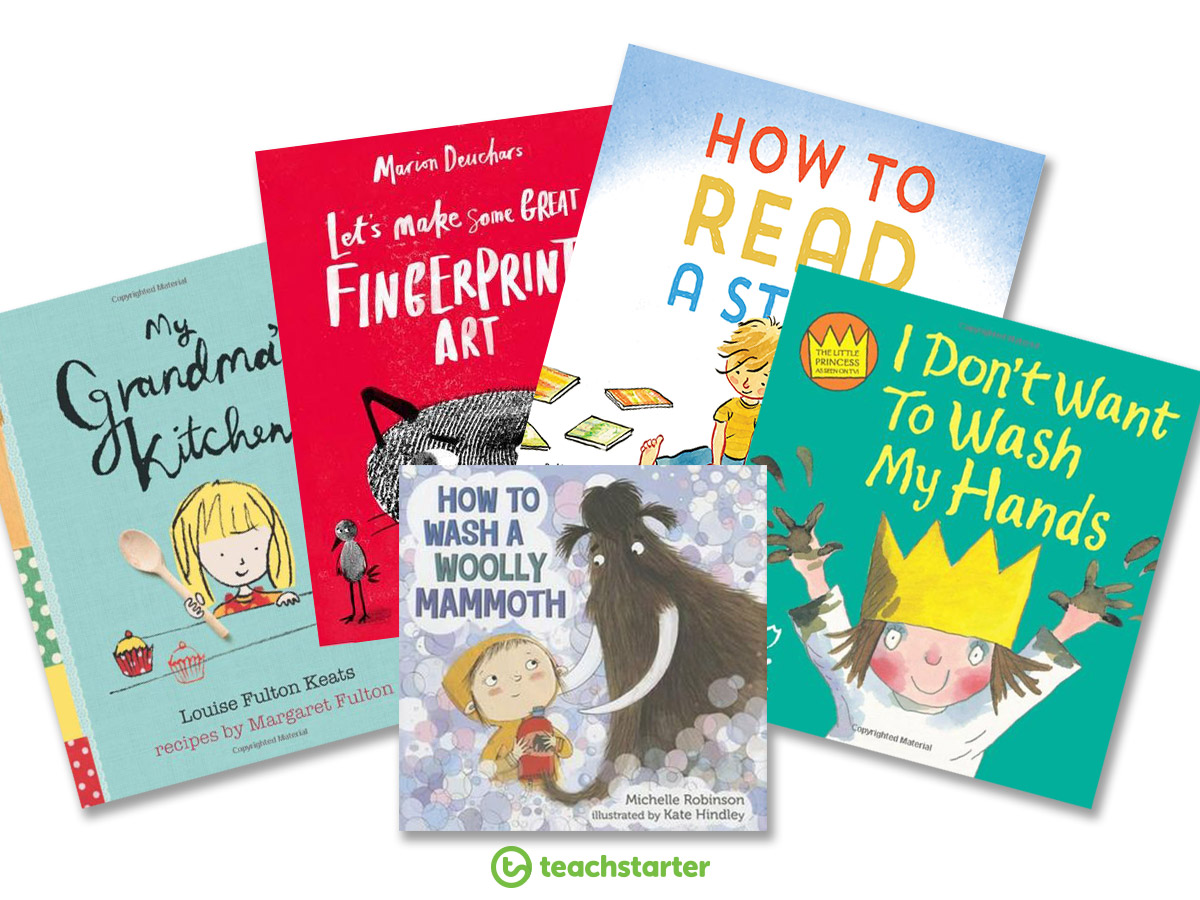 Holly has written an amazing blog which features some wonderful ideas for incorporating picture books into your procedure writing lessons. Check out 10 Positively Perfect Picture Books to Teach Procedural Writing and get your students talking about the similarities between the stories!
This is definitely an opportune time to talk to your class about the purpose of a procedure text.
A great idea to really unpack a picture book procedure text is to photocopy pages from the text and pin it to your board. Have your students place a sticky note wherever they notice a trend in vocabulary or structure!
---
The Language of Procedure Writing
Once your kids are familiar with the purpose and basic structure of a procedure, break out the Procedure Writing Word Wall!
Print, laminate and display these procedure writing vocabulary cards in your classroom (I've used our Lush Leaves White – Display Banner to give mine a fresh look!). After that, identify and explore the language features of a procedural text by jointly creating one as a class!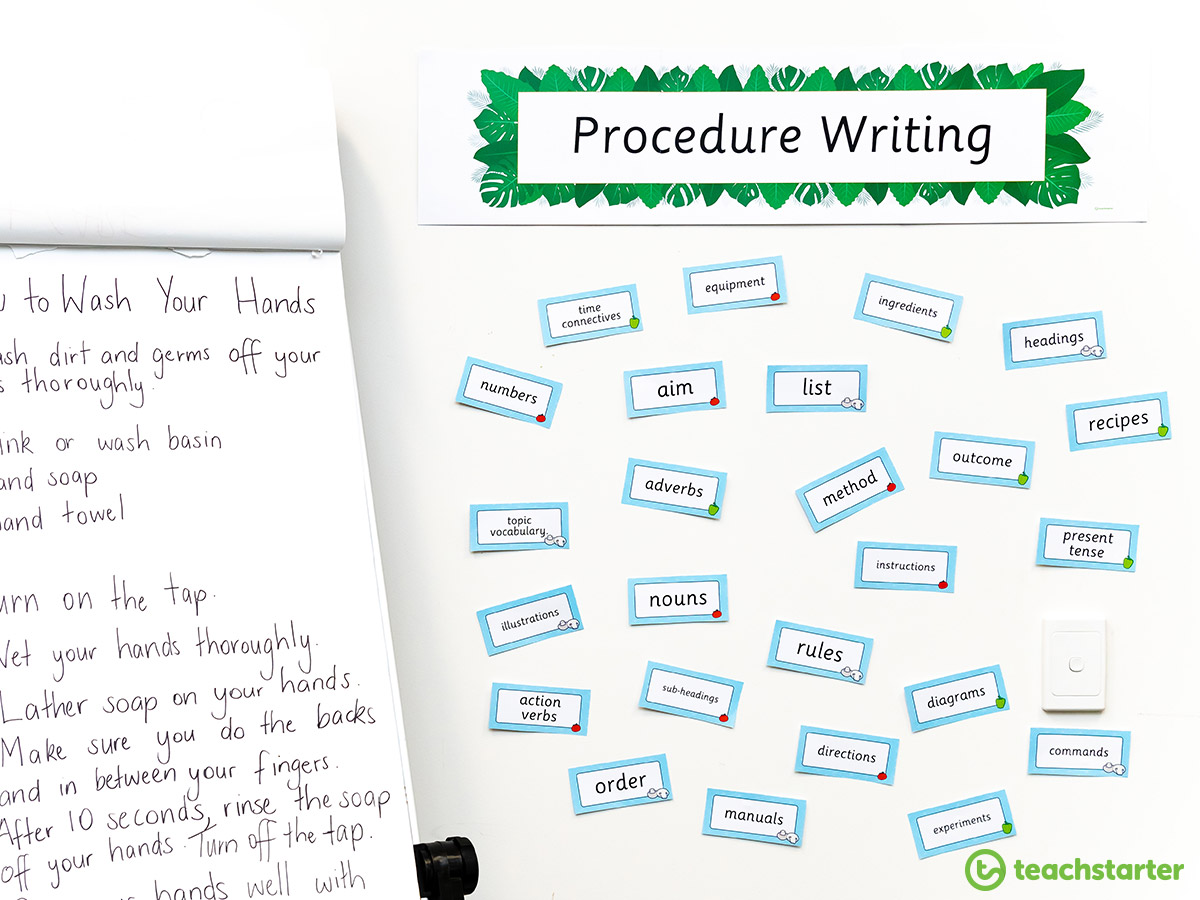 Why not use the vocabulary cards to label the parts of the text as you go?
---
Procedure Writing Scavenger Hunt
Your students will be eager to go out into the world and explore even more procedures!
Set them a procedural scavenger hunt for homework.
Task each student with finding three examples of a procedural text at home. This can be a recipe, instructions for a game, even a manual to a piece of equipment!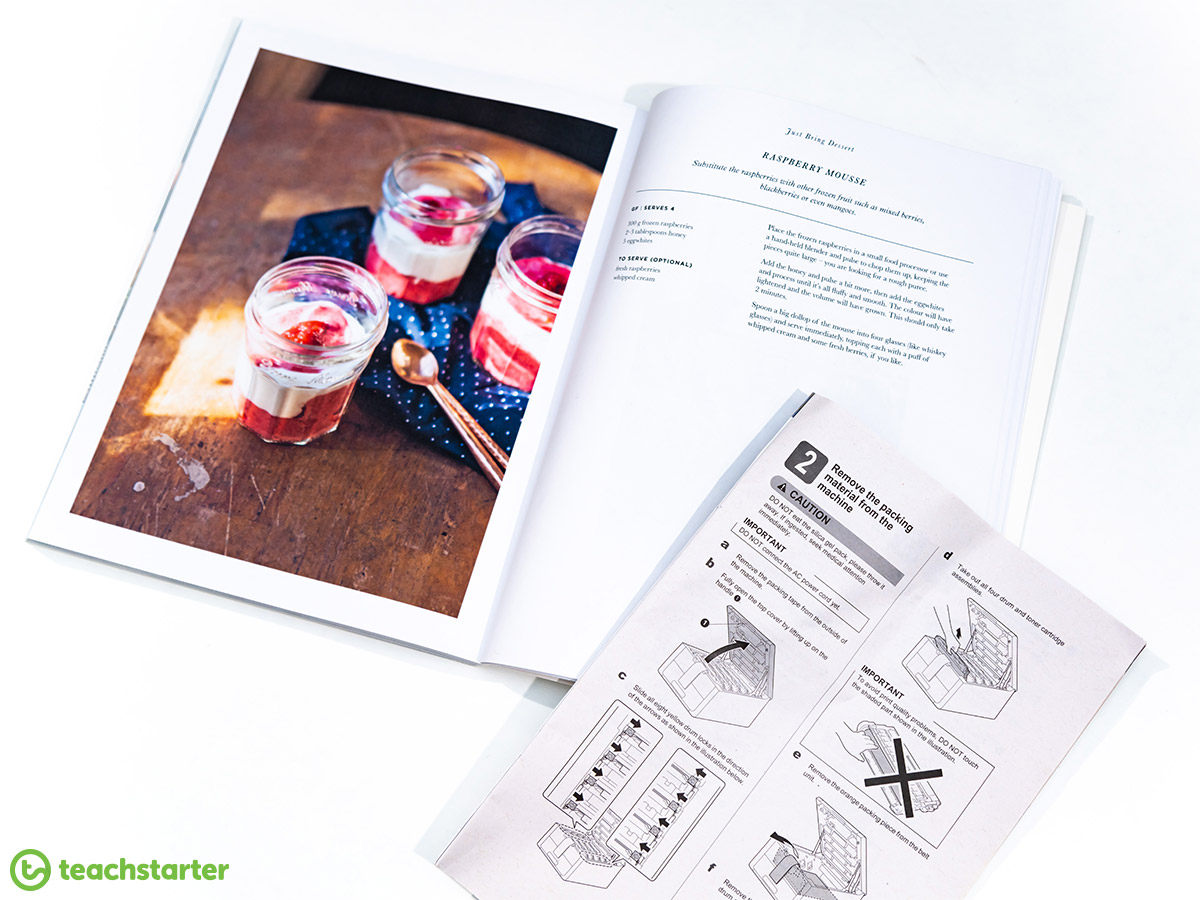 So as to make life a bit easier for families, why not ask parents to take a photo of each of the examples and email them to you?
Then, at the end of the week, you can have a show and tell where each student explains a little bit about their procedural finds.
---
Make a Sandwich
Putting knowledge into practice is unquestionably one of the most important elements of teaching any text type.
Have a recipe writing day to help your students demonstrate their understanding of procedural writing so far! Our resource, Procedure Writing – My Recipe Book Template is exactly what you need for this activity.
A fun way to make this a memorable learning experience is for students to bring the ingredients for their favourite sandwich to school! Modelling as you go, encourage your class to build their own sandwich as you build a procedural text.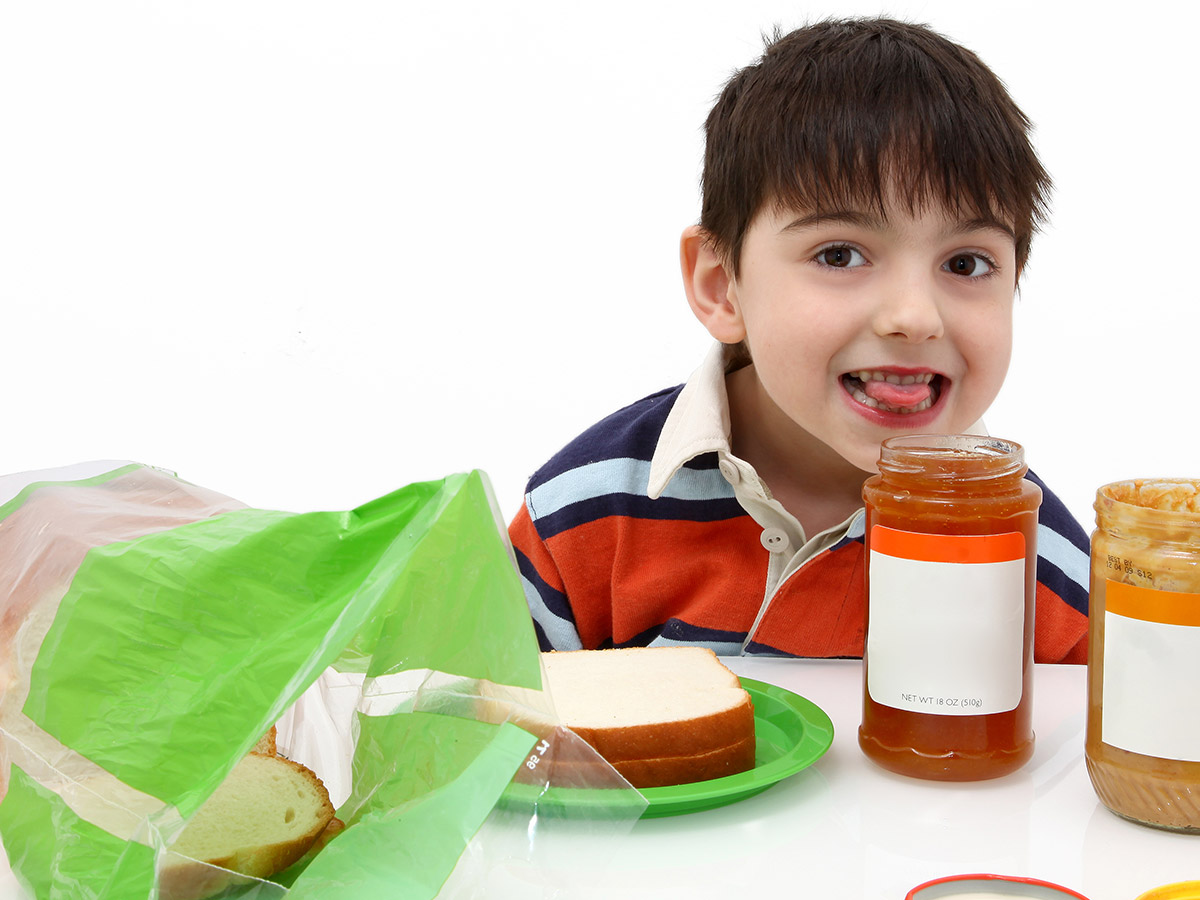 Before you do this, however, make sure you check for any allergies or food intolerance!
---
Write a Procedural Text
Your students will soon be ready to create their own procedural writing texts.
Hand out a Procedure Text Topic Card to each of your students. Ask them to turn to a partner and explain verbally the steps for completing their task. These fun and familiar procedural writing prompts can suit any learner!
The next step is for your students to get their ideas on paper. The Simple Procedure Texts Writing Scaffold is a wonderful place to start, as students can first draw pictures to help them remember each step.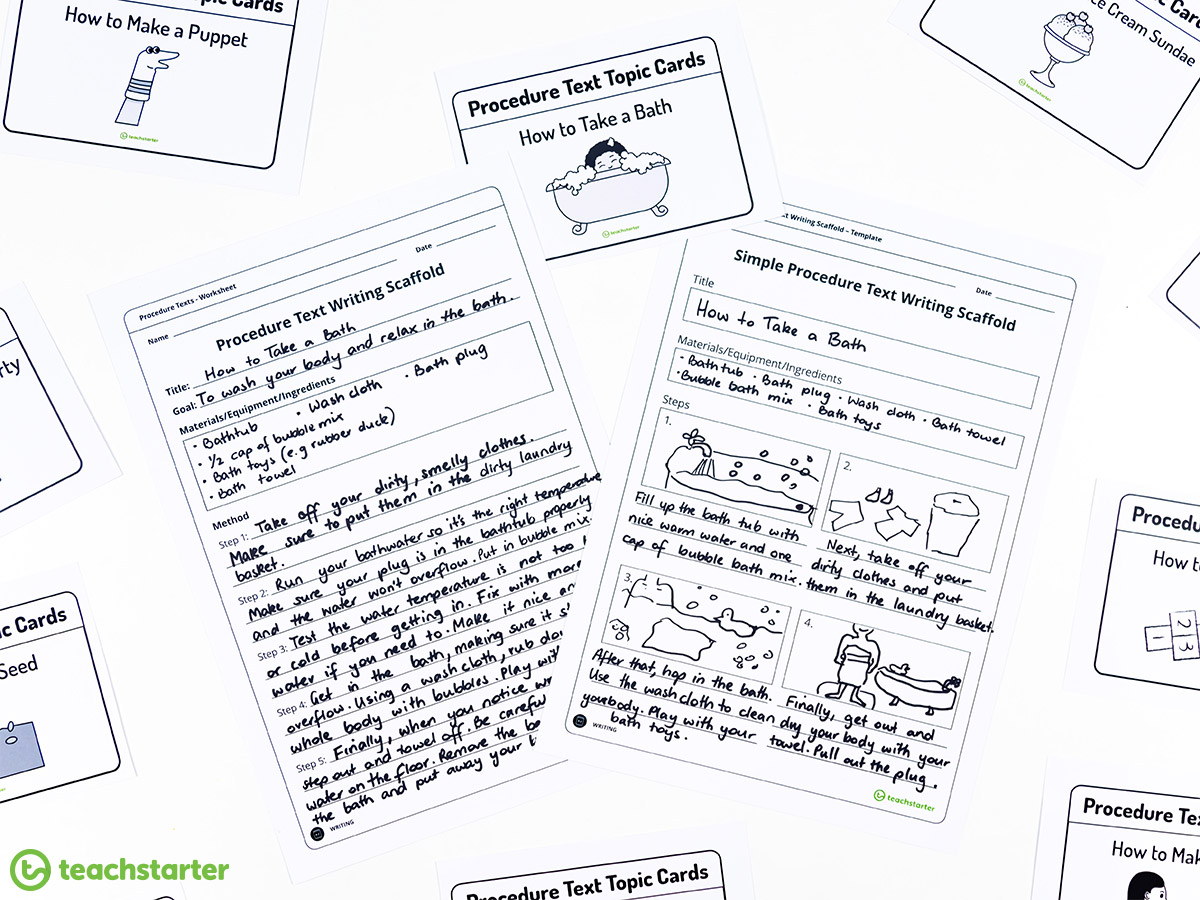 If they're ready for more, the more advanced Procedure Texts Writing Scaffold will help them structure their text, before writing a good copy in their books.
---
Exploring Procedural Texts Unit Plan
To make your life extra easy, we have combined all of these resources and more into one unit!
Consisting of 8 lessons of approximately 60 minutes in duration, the Exploring Procedural Texts Unit Plan has been designed to introduce procedural texts to younger students. It addresses the purpose, structure and language features of instructions and recipes in fun, engaging activities.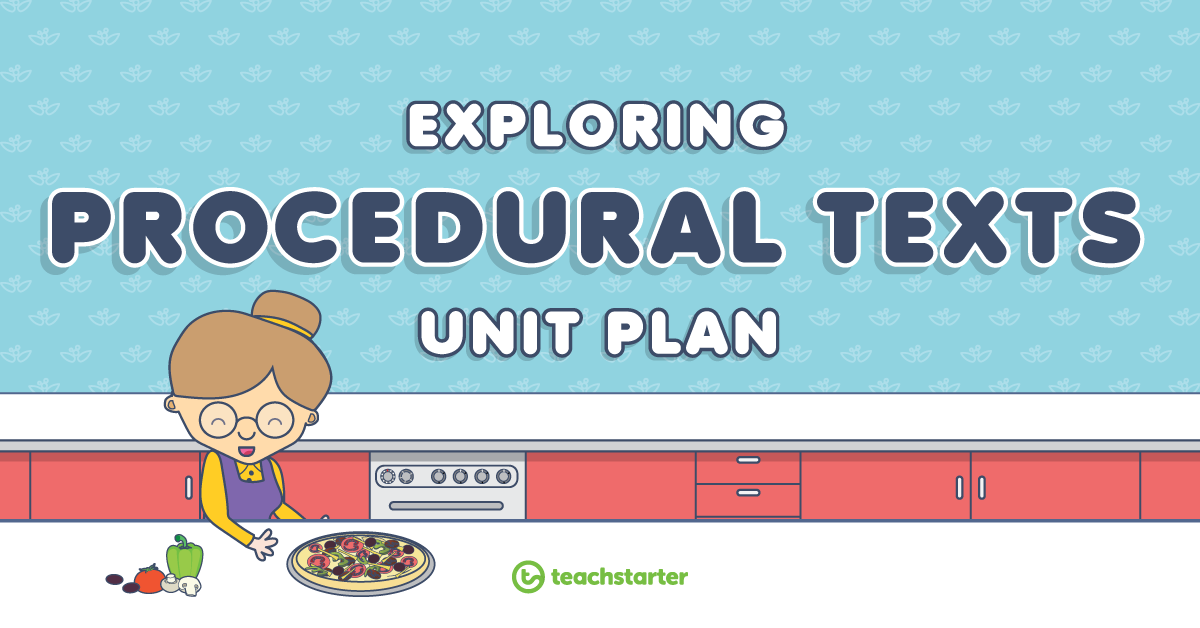 ---
So, what are you waiting for? Get together your materials, and start step 1 of teaching procedure writing with your class today!
Looking for more wonderful Procedural Text activities for middle to upper years students? Make sure to read our blog Engaging Procedural Text Activities for Older Students.