Parents, teachers, carers… do you feel like you need a fun Easter activity that everyone in the family can do? We have just the resource and, to add a little spring to your step! So there's nothing stopping you from downloading this collection of Easter goodness for children far and wide… adults may have a little fun too!
This little obsession of ours started with our first collection of Mystery Hundreds Charts, read about them in this blog – 32 Awesome Hundreds Board Mystery Picture Cards Task Cards.
---
Mystery Hundreds Charts – Easter Edition
You guys absolutely loved our initial hundreds board mystery picture cards. So we backed up with our Christmas edition – well that went bananas! So, when we decided to create a fun Easter activity for kids around the world to enjoy, we couldn't help ourselves!
These gorgeous Easter-inspired mystery hundreds charts will no doubt put a smile on your dial and a spring in your step!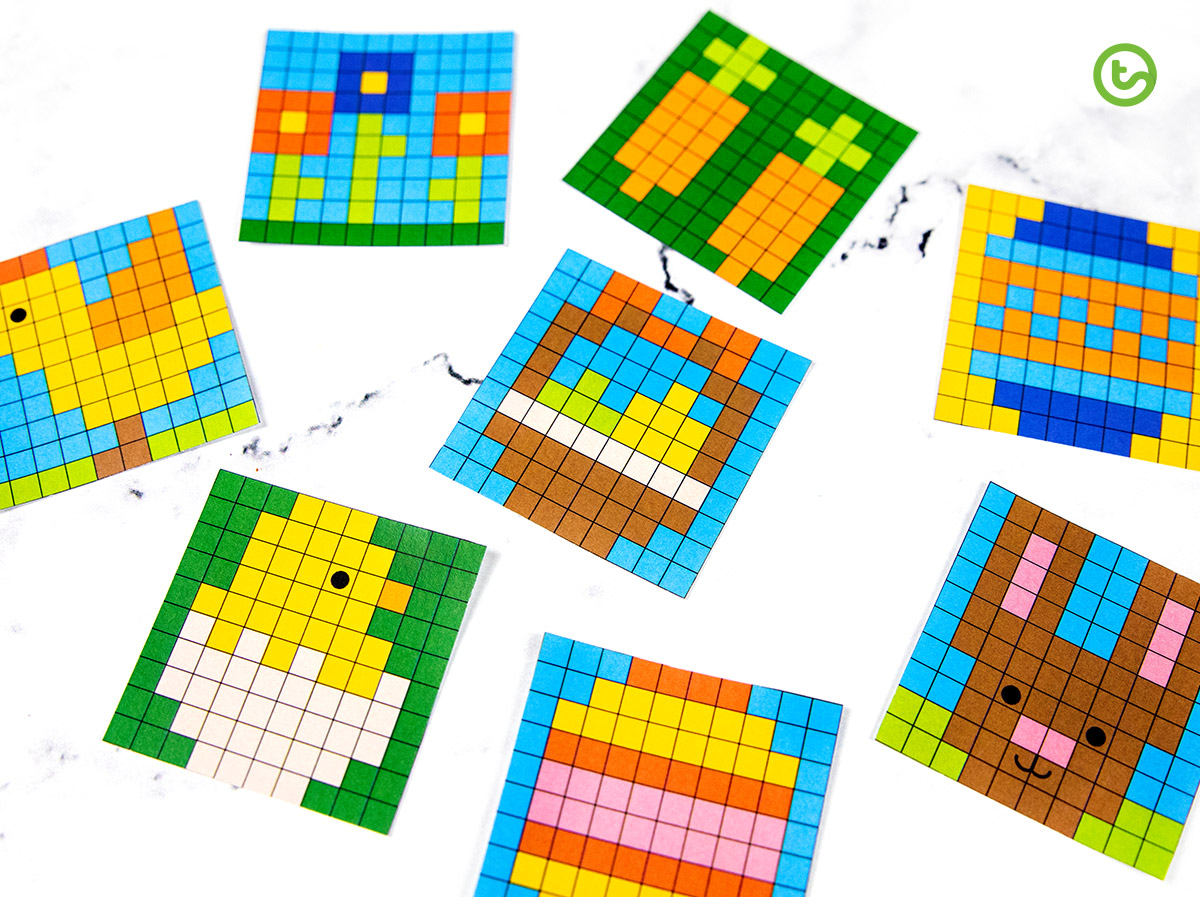 ---
What are Hundreds Board Mystery Picture Activities?
If you're new to the scene, that's ok. We can easily explain why we are so incredibly excited to release our Easter edition of these super fun maths activities. Hundreds board mystery picture activities require students to colour squares on a hundreds chart following a simple list of numbers. Without even knowing it, children are showing their instant number recognition of numbers to 100.
When they have finished colouring, the mystery picture is revealed! Ta-dah!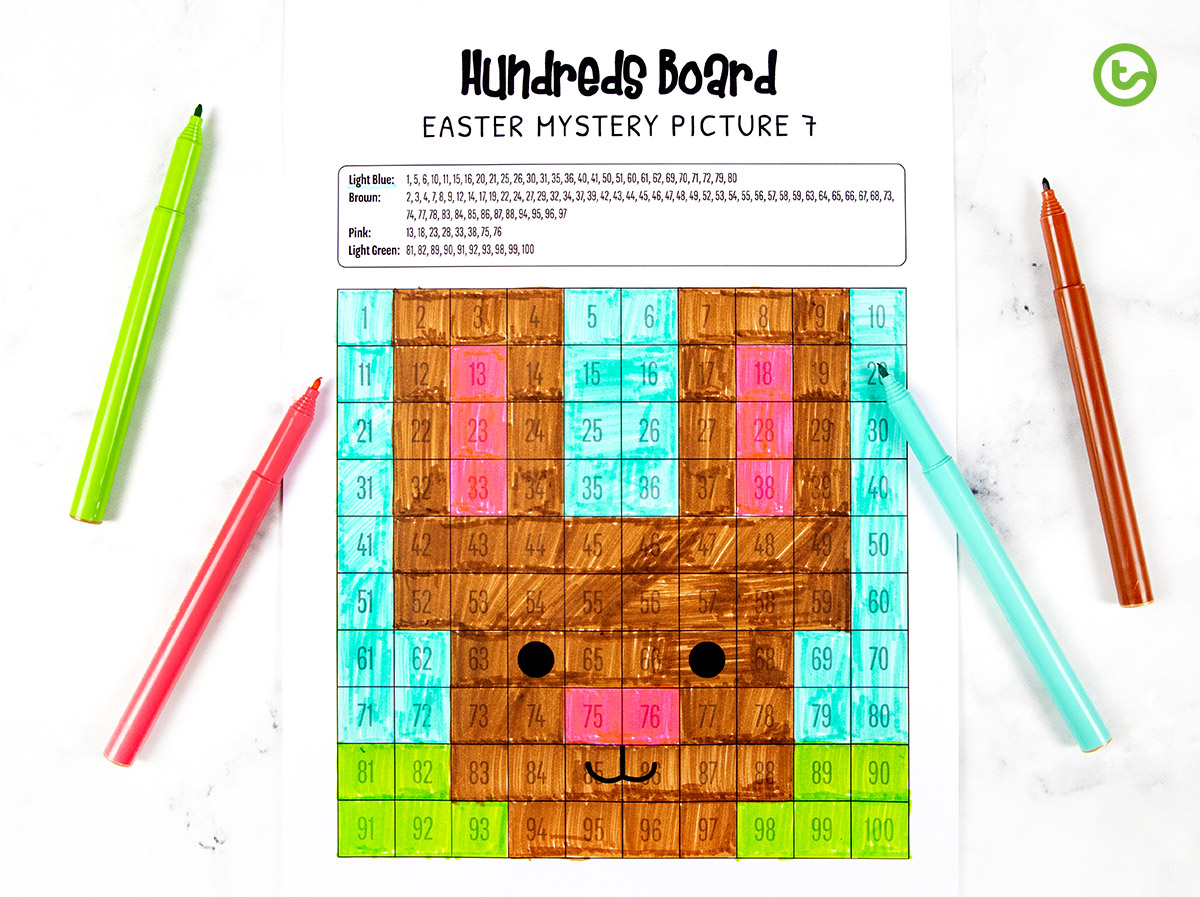 The possible images that students can reveal include:
Rabbit
Patterned Easter egg x 3
Flowers
Chicken
Basket of eggs
Carrots
Chick and an egg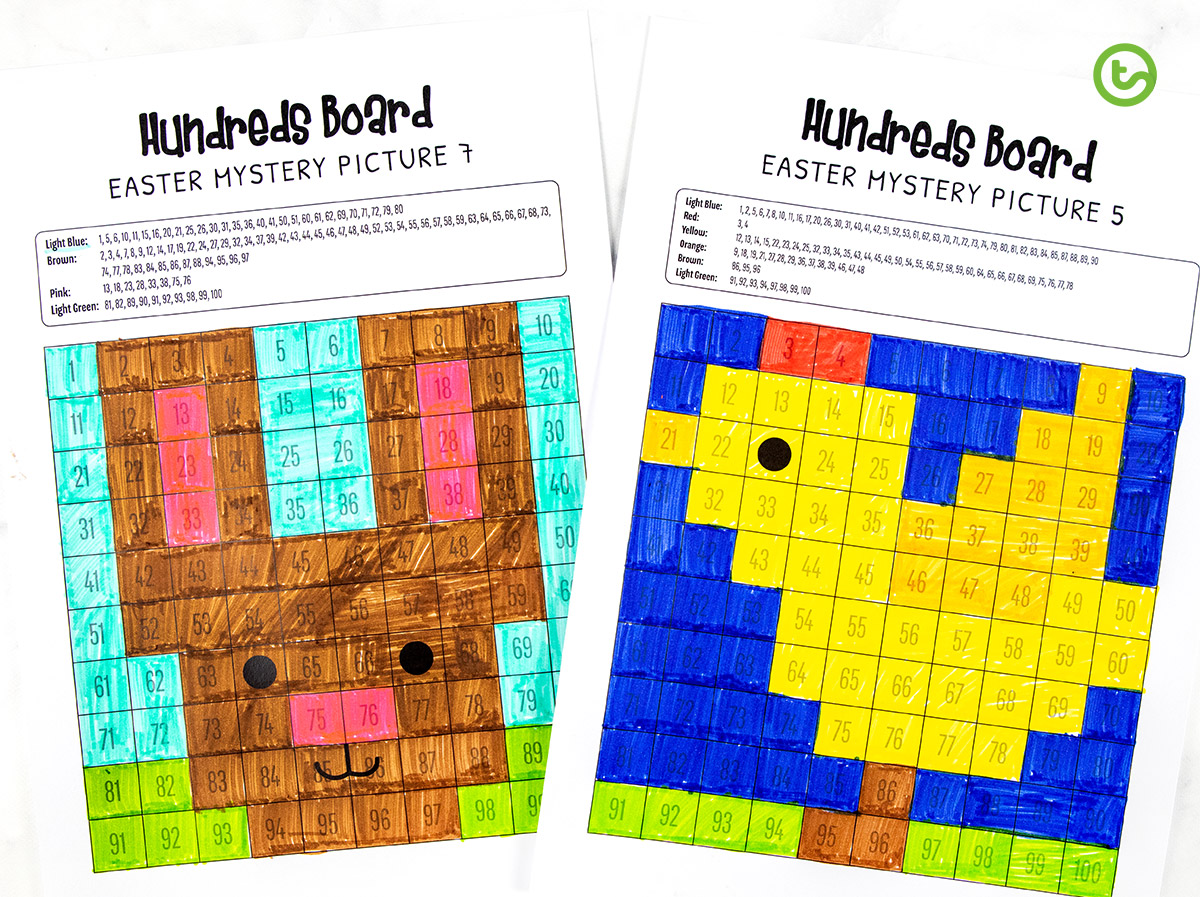 ---
Other Activity Ideas
Don't let the fun stop there, why not get children to try and work out what the mystery picture is before they get colouring?
Here are some other ideas you could do in relation to these super fun Easter activities:
Children pick the rabbit or chicken and write a character profile about that character.
Children use their chosen character in a story map plan.
Using a blank hundreds charts – children could create their own mystery picture with instructions for a family member to work out.
For more Easter fun – check out our Easter collection!
Share your images on our Instagram page @teachstarter.