It's that time again! It's time for us to showcase another of the incredibly talented Teach Starter designers. This month, we are proud to introduce Errol Hoffman!
---
Errol's Story
Growing up, I always loved drawing as well as comic books and cartoons. My mum is a jeweller and does intricate sketches for her work and my dad always has a project underway in his workshop. They both inspired me to be creative and design is a great career for that.
I have been doing posters and record covers for bands since before I was a designer. This led to me studying Interactive and Visual Design. After that, I worked making websites and designing logos at a studio before returning to university to do my masters. That's when I started as a casual at Teach Starter. I now work remotely full-time from Melbourne.
I am now employed full time as a Senior Graphic Designer and have worked on everything from board games to the design of the Teach Starter App. Next month will be my four-year anniversary in this job!
I really like being part of the Design Team at Teach Starter. Teach Starter highly values creativity and quality. We get to pour everything we have into our work. This really helps us grow and improve as creators. That would be my second favourite thing about Teach Starter. My first is our brilliant team!
A Fun Fact About Errol…
I play guitar, keyboards and sing (pretty badly) and have 4 bands on the go!
---
Errol's Amazing Work
This Writing Ninjas Bump it Up Data Wall Display includes everything that you need to create a ninja-themed Bump It Up Wall. Use this teaching resource in the classroom as an effective way to set student goals and provide feedback.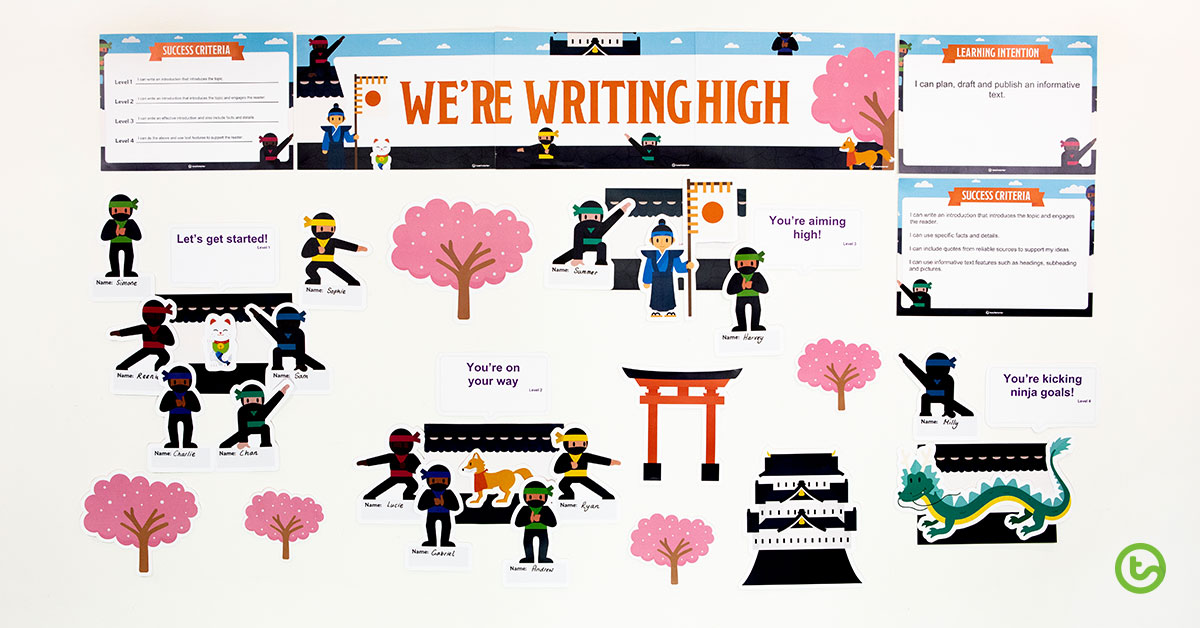 Read all about how to set up this amazing resource in Ali's blog How to Create a Bump It Up Wall | Ninja Style.
Download the full collection of teaching resources to support facilitation of Teach Starter's six-step 'Genius Hour' inquiry-based learning process.
Genius Hour allows students to work on a passion project, idea or new skill during class time.  Genius Hour projects can be completed during a designated amount of learning time on a regular basis (such as one hour per week), or as a fast finisher activity.
A beautifully designed, 24-page reading magazine specifically designed for Year 4 students.
The articles contained within the magazine directly relate to learning areas such as Science, History, Geography, The Arts, and Health and Physical Education. Errol's Comic, "Digital Warriors – Social Footprints" links specifically to cyber safety, health education and social awareness.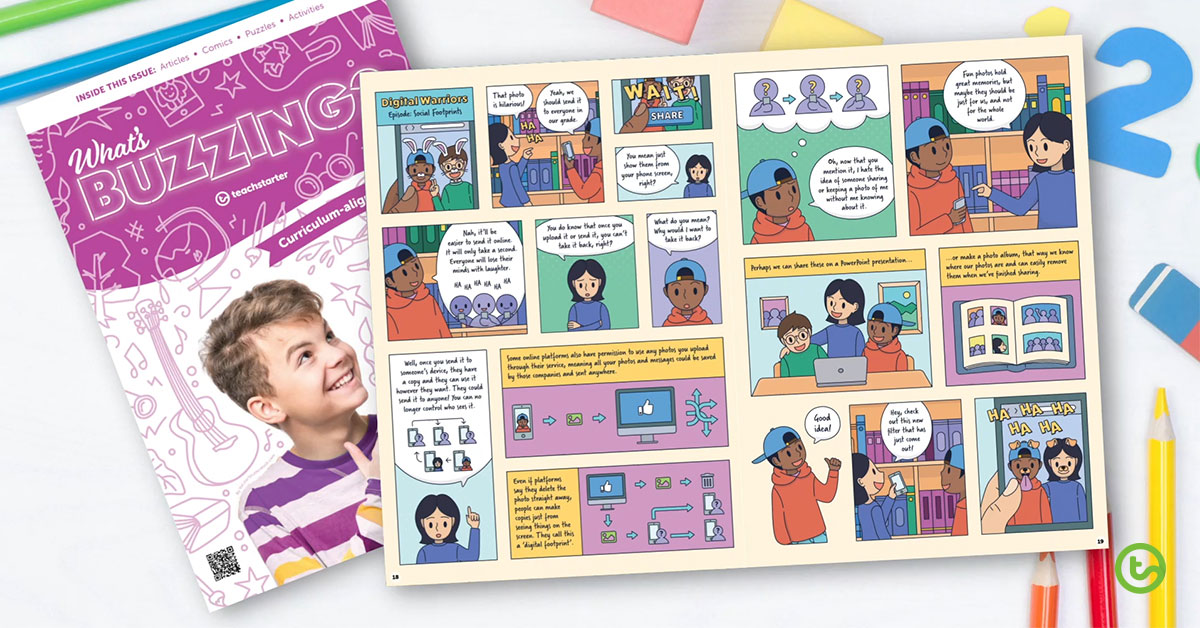 ---