Are you looking for a quick and easy craft to do with your kids this Halloween? We've got something special for you!
Spooktacular Halloween Craft Ideas
The Funky Pumpkin
Introducing our Funky Pumpkin, or more affectionately known as the Funky Pumky!
---
Funky Halloween Cat
If you're after something else, nothing could be more purrrrfect than our Funky Halloween Cat!
This feline is giving us all the spooky feels with its Halloween hat and mask!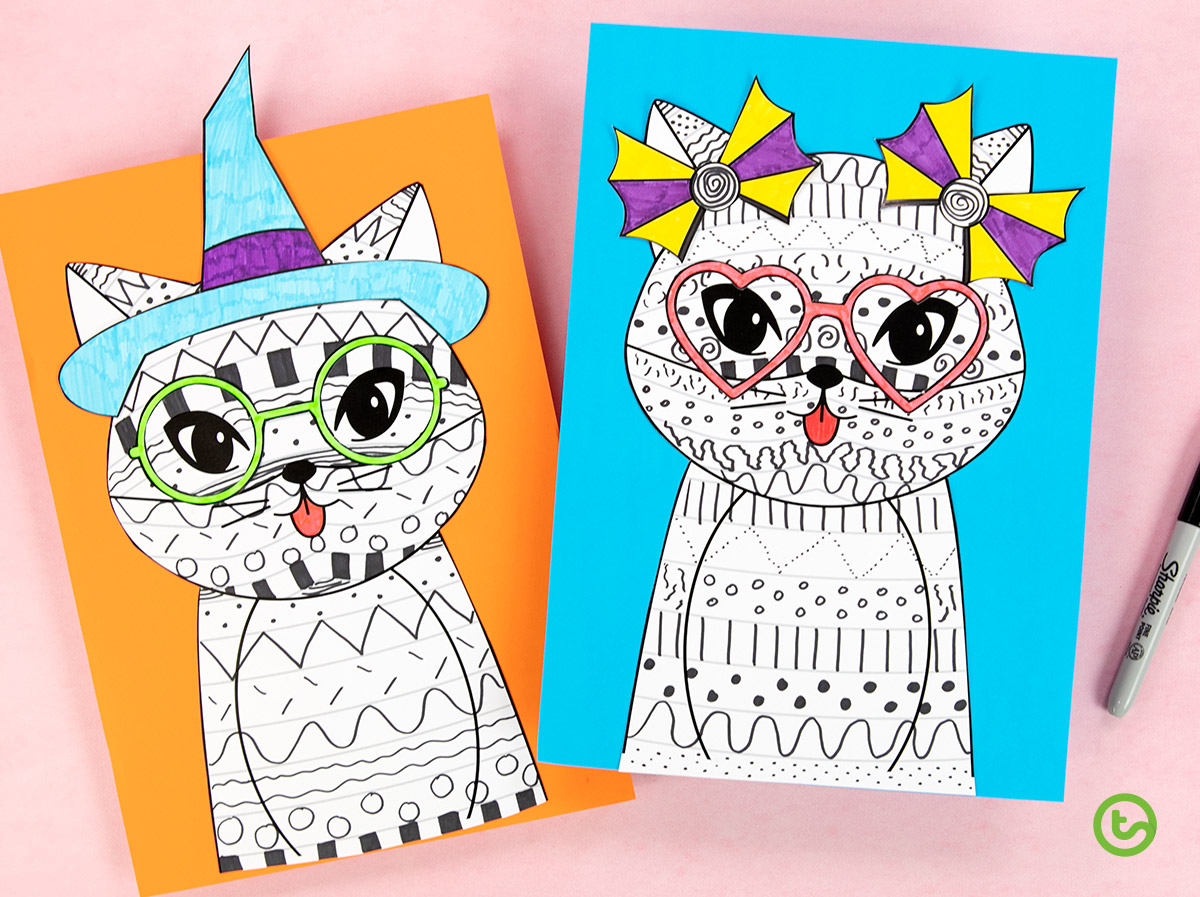 For a full lesson on line and pattern and how to create the Funky Halloween Cat, check out our Student-Facing Video – Line Drawing With a Funky Animal.
Here's a preview…
For the full student-facing video, click here.
---
Funky Creature Writing Activity
Take this funky pumpkin or cat craft one step further and get your students writing about the character they have created.
Why not get them to create their own story character using their funky creature as inspiration? They can even write a story about their cute character. Here are some resources to assist in this extra activity idea:
If you're looking for more fun and educational Halloween activities, check out Ali's blog – 5 Halloween Activities for Kids | Spooky Learning.
---
Funky Craft Series
I think it's safe to say we can call our Funky Craft activities a series now! They are always a hit with our members and go straight to the Most Downloaded collection of resources. Most importantly, kids absolutely LOVE creating their funky creatures!
If you are not sure what I'm talking about, you may be familiar with our Funky Bunny craft that takes the nation, nay, the world by storm each and every Easter.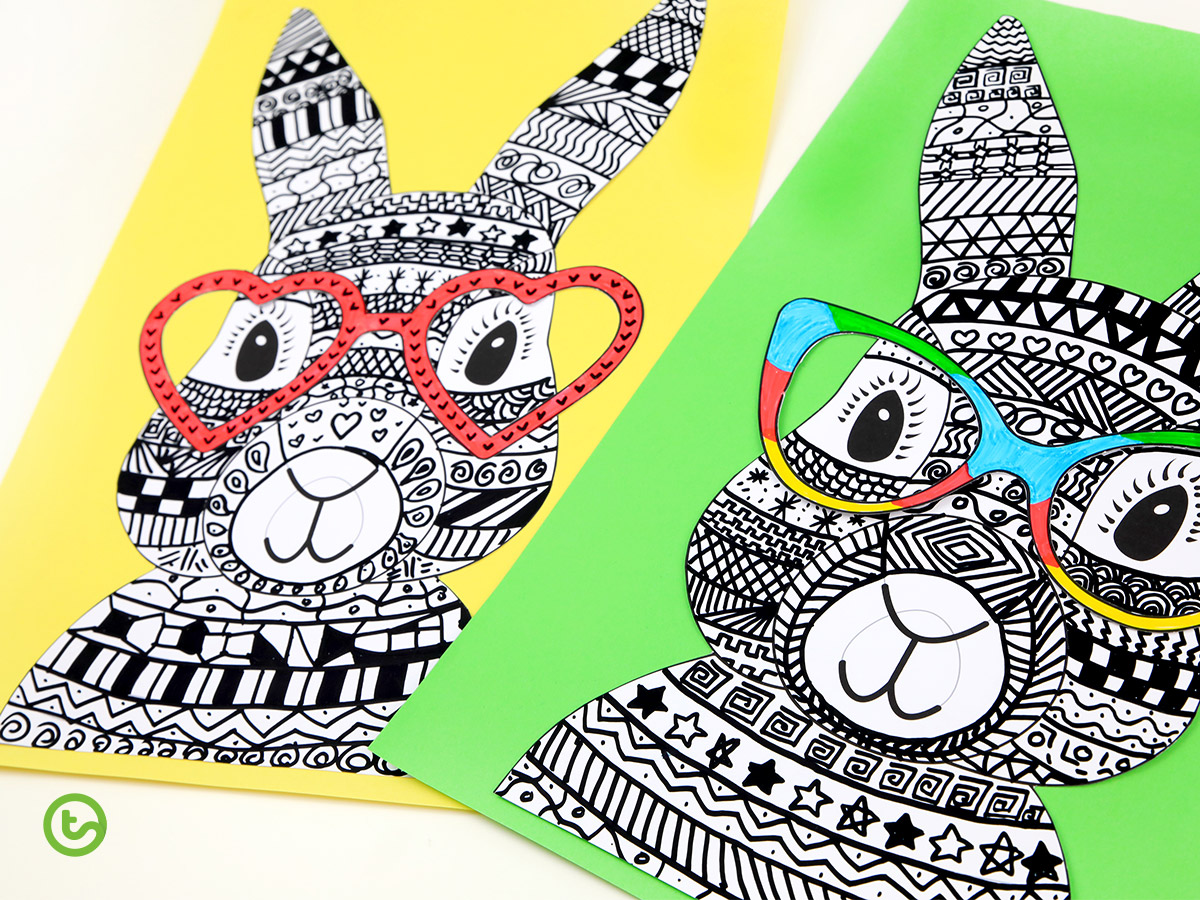 So, what is so good about these funky creatures? Here are the reasons why they are the best craft activity out there:
requires little planning and preparation
super fun (even addictive for teachers)
the finished product is amazing
kids learn about patterns and lines.
---
Don't forget to share your students' funky creatures on Instagram – tag (@teachstarter) and hashtag (#funkypumpkin and #funkyhalloweencat).