"The General Assembly declares 4 to 10 October World Space Week, to celebrate each year at the international level the contributions of space science and technology to the betterment of the human condition"
United Nations General Assembly resolution, 6 December 1999
In 1999 the United Nations declared October 4 – 10 "World Space Week". It is a global celebration held on dates marked by "commemorate key milestones in space: October 4, 1957, was the launch date of Sputnik I, the first human-made Earth satellite. The first international space treaty, the Outer Space Treaty, went into effect on October 10, 1967" according to worldspaceweek.org.
Which explains why this celebratory week runs from a Wednesday to Tuesday this year!
Fun Classroom Activities for World Space Week 2017
We know that most kids love space! Not only is the science of the solar system fascinating, but the literally infinite possibilities of the universe make space one theme that is perfect for creative classroom activities too. To help your students engage with the magnificent macrocosm that surrounds us check out this list of space-themed classroom activities and projects!
---
The World of Planet Xubos
Create a Creature Project
This engaging learning experience requires students to create a creature that can survive on the fictitious planet Xubos. It requires students to use information from the Planet Xubos Fact Sheet to inform and justify the choices they make in creating their creature.
To complete this learning experience you may like to download the following three resources: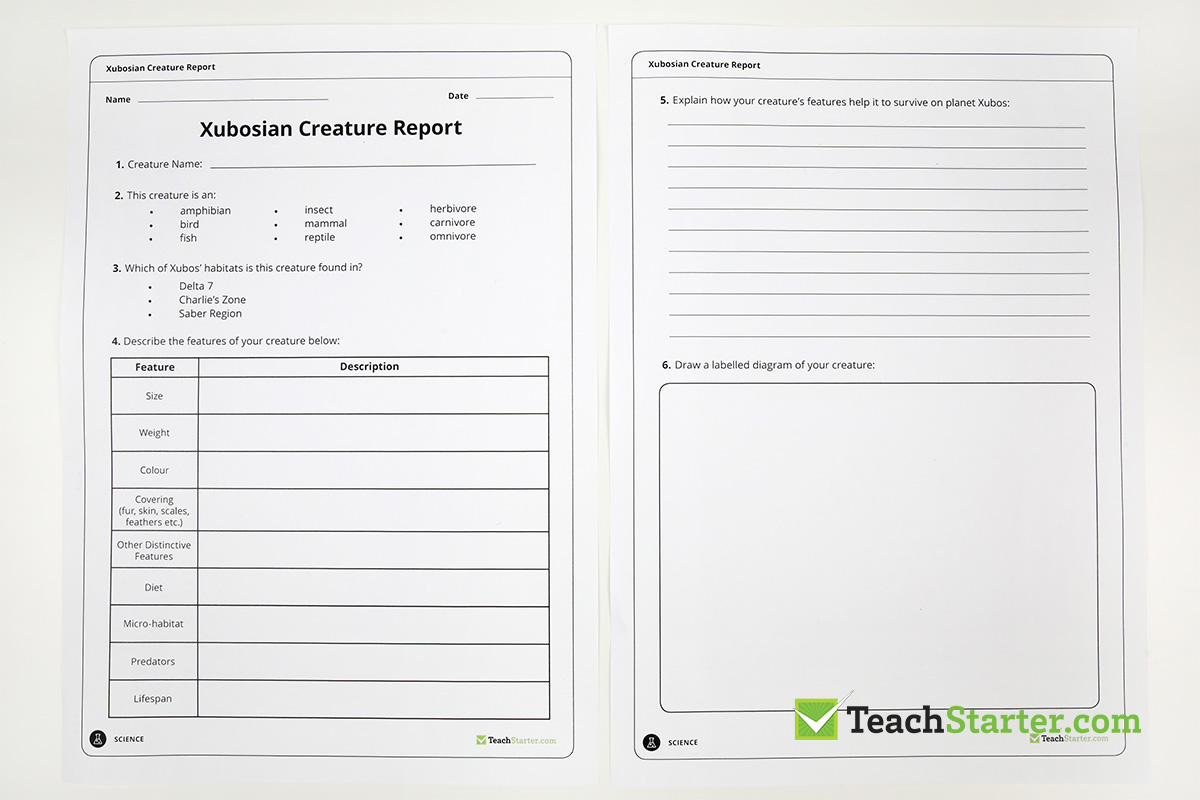 Students will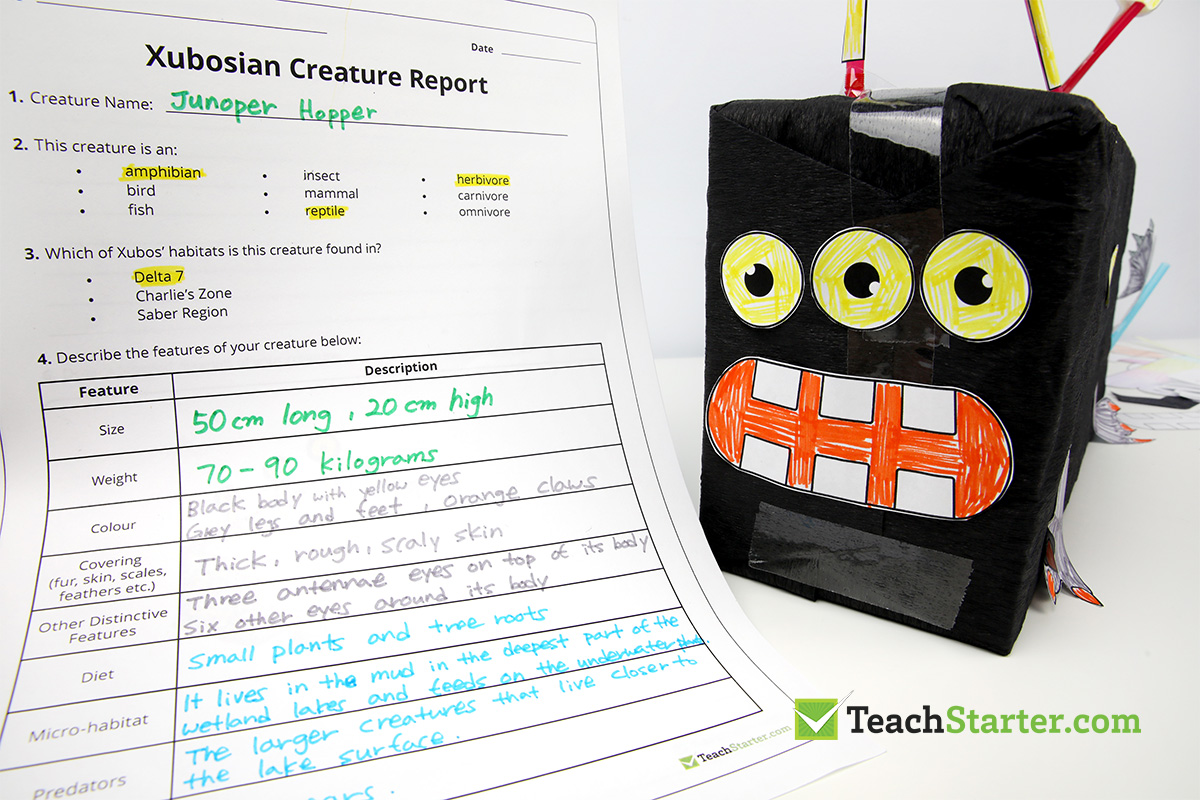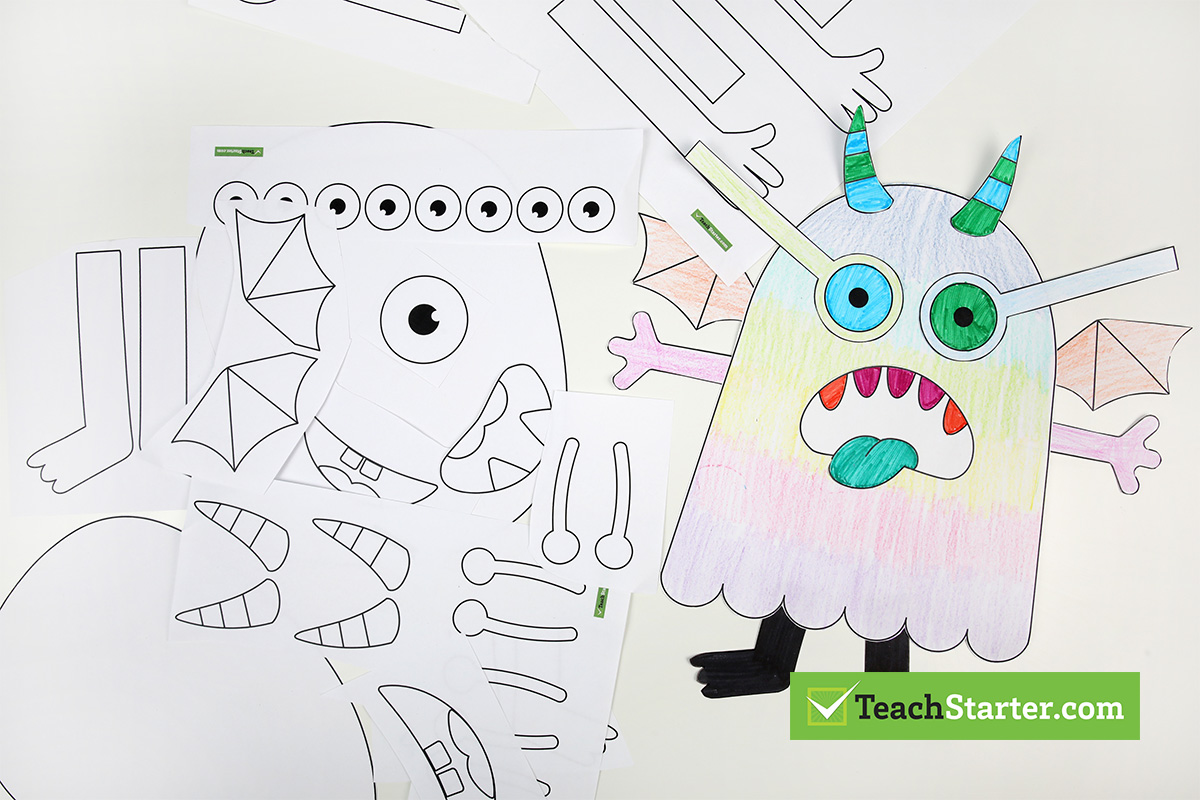 ---
Egg-O-Naut Rover STEM Challenge
Challenge your students to create a vehicle that will carry an egg over a bumpy surface. The premise is this:
"The NASA Mars Rover has broken down. Astronauts haven't yet been to Mars so NASA needs robotic assistant Eggy Eggonaut to complete extra-vehicular repairs to the rover."
Provide students with a range materials for their Egg-O-Naut Rover STEM Challenge. Some suggestions include:
plastic straws
cardboard
scissors
sticky tape
bamboo skewers
toothpicks
elastic bands
milk bottle lids
sticky tack.
Remember to hard-boil the eggs before students begin their test drives!
---
Space-Themed Pattern Activity Cards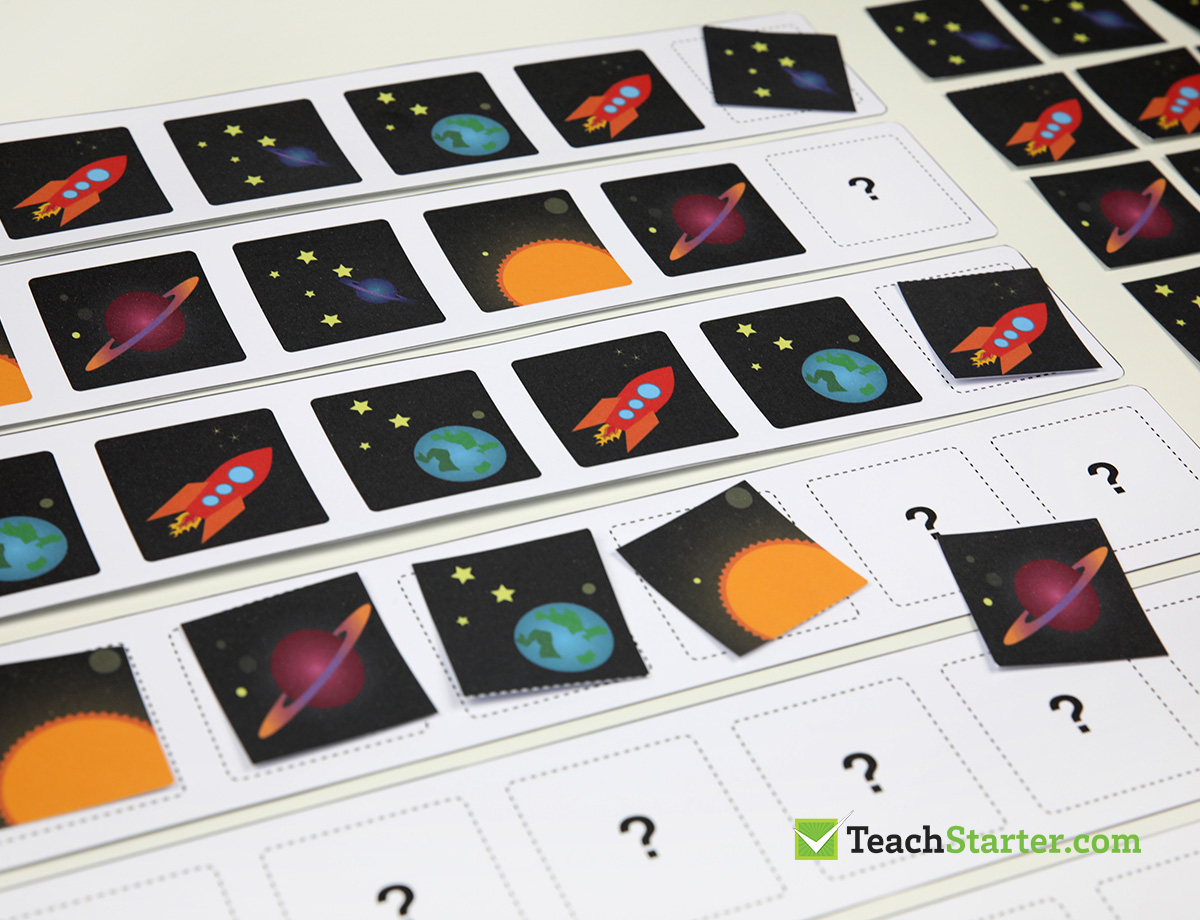 Print, cut and laminate these space-themed pattern activity cards to use with your lower years students. The download includes strips that students can use to continue the pattern provided, as well as blank strips for students to make their own patterns.
---
How to Make a Sundial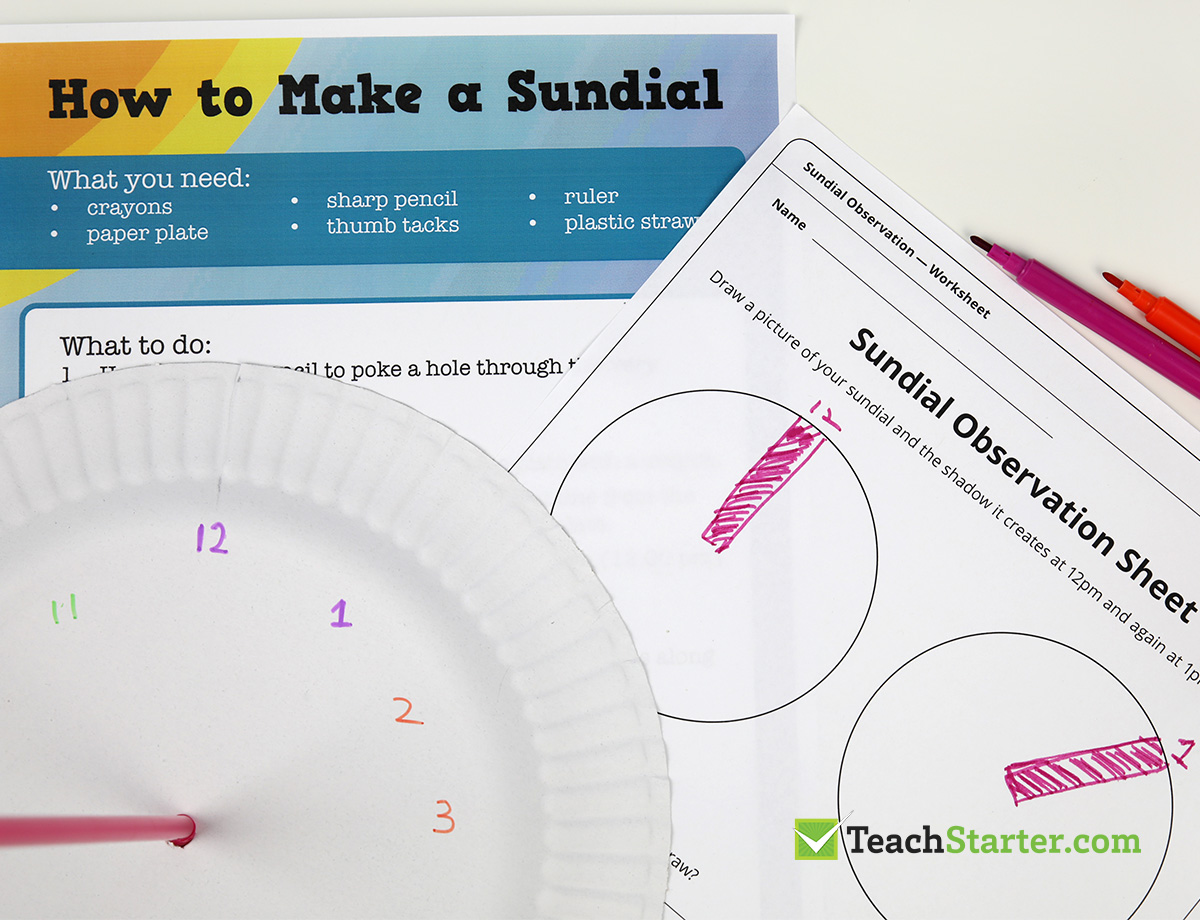 We LOVE providing real-world learning experiences to our students, right? It's true that often this requires an excursion that needs a crazy amount of forward planning, justification, time and budget. And, that's if you are located somewhere with access to whatever amazing excursion you'd like your kids to experience!
Never fear, the sun and the moon are always here!
Teaching kids about the effects that the sun and the moon have on Earth is great because it allows for the kind of authentic experiences that real learning is made of. This resource will support students in making a sundial, observing, predicting and recording the movement of the sundial's shadow.
You can check out the full collection of teaching resources in our Sun and Moon Effects Resource Pack!
---
Roll to Create a Creature Game
For a bit of fun, try out this cute Roll to Create a Creature Dice Game! Students can work alone or in pairs and use the chart to create their own crazy creature. Why not use this as a precursor to the Planet Xubos Creature Project above? Have students read the Planet Xubos Fact File and complete the Xubosian creature report and justification after they roll a random creature!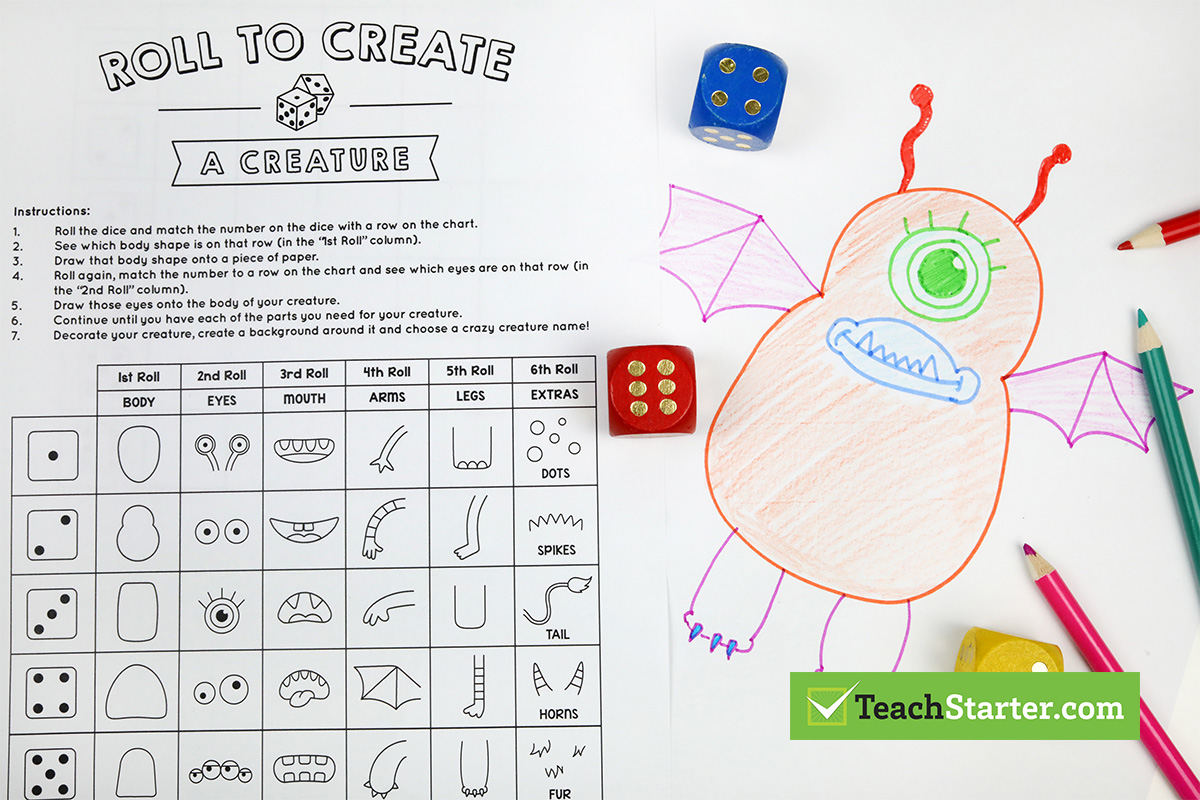 ---
Other Fun Space-Themed Classroom Activities
We have SO many great space-themed teaching resources that I can't mention them all! Here are a few more great activities you can do with your class during World Space Week 2017.