There's just something so adorable about a sloth. And while your classroom theme or classroom decor may be the furthest thing from your mind right now, we just couldn't help but share these gorgeous sloth designs featured in our brand new Sloth Classroom Theme Resource Pack. If you or your students are sloth fans – this sloth classroom decor is for you!
Did you know… contrary to their reputation, sloths only sleep 10 hours a day!
---
Sloth Classroom Theme Resources
This beautiful classroom theme pack has been illustrated and designed by Karen Mounsey-Smith after a Teach Starter member made this fantastic request. So, without further ado, introducing our newest members to the Teach Starter team – our totally chilled-out sloths! In this blog, we'll highlight some of the amazing resources that are included in this pack.
Sloth-Themed Classroom Welcome Sign
Welcome your students to their classroom with this gorgeous sloth-themed welcome sign with name tags! Also included is a Word version of the Welcome Sign, so you can change the title or add any extra text that you may need.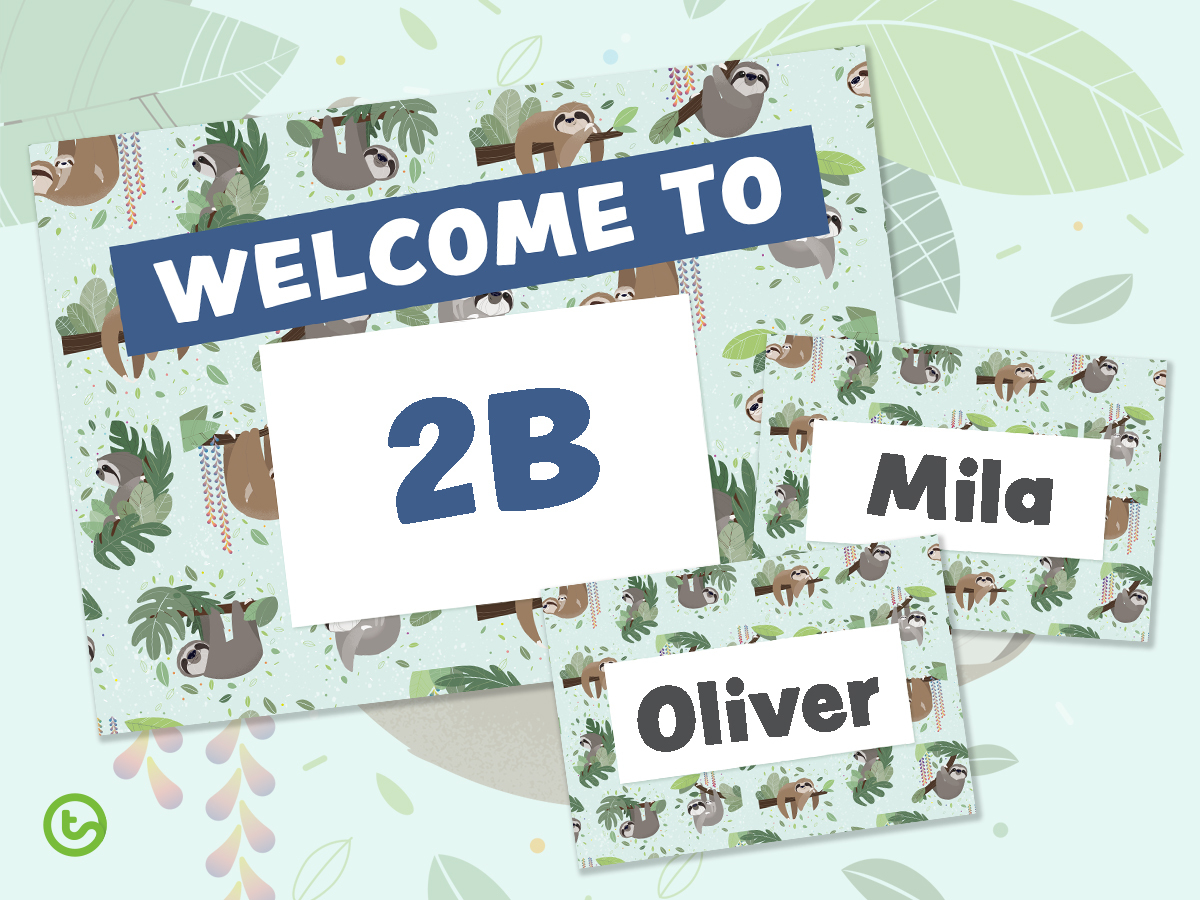 Printable Sloth-Themed Classroom Decor
As if the welcome sign couldn't get any cuter, along comes more little characters just hanging around. Really jazz up your classroom displays with our sloth-themed display borders, letter and number bunting, cut out decorations and a printable letter set!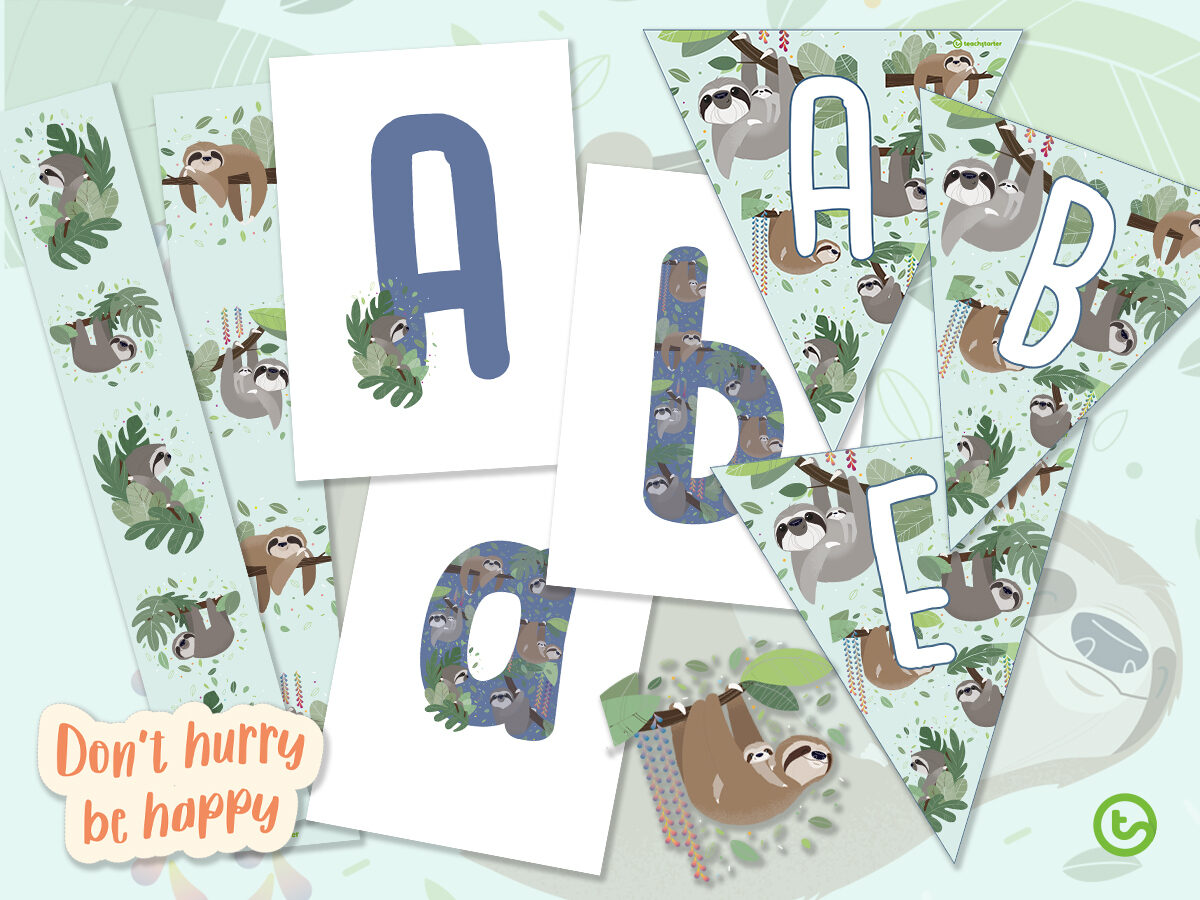 Printable Weekly Timetables, Diary Cover and More
Get organised… so you can hang out like a sloth! Included in our Sloth Classroom Theme Pack are a collection of editable documents, including weekly timetables, diary covers and class grading sheets to help keep the sloth theme filtering through the classroom.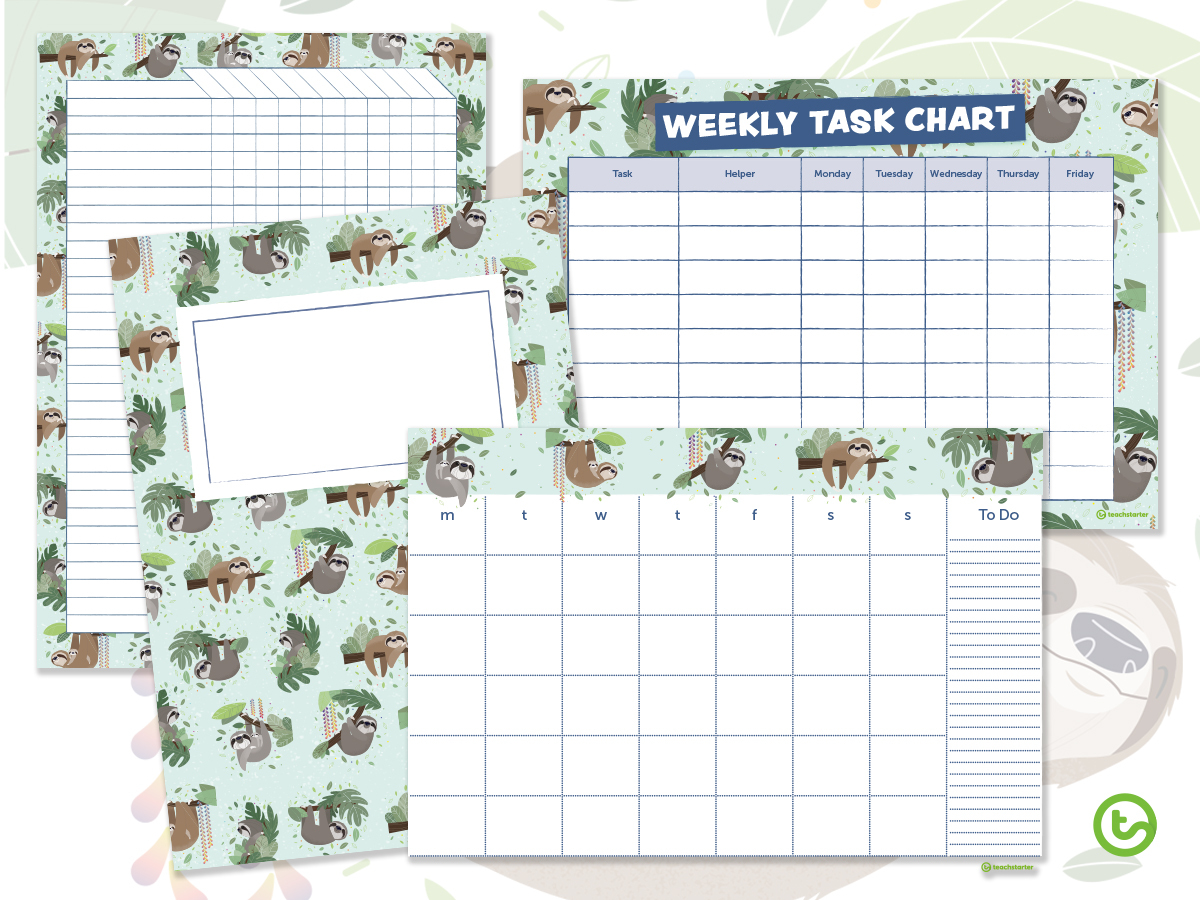 Positive Reinforcement – Sloth Style
All of our printable classroom theme packs include everything you could think of as a teacher including, printable student award certificates and printable student star badges! We even have grouping posters to help with small group rotation work in your classroom. Why not use them for your literacy rotations or maths rotations in the classroom?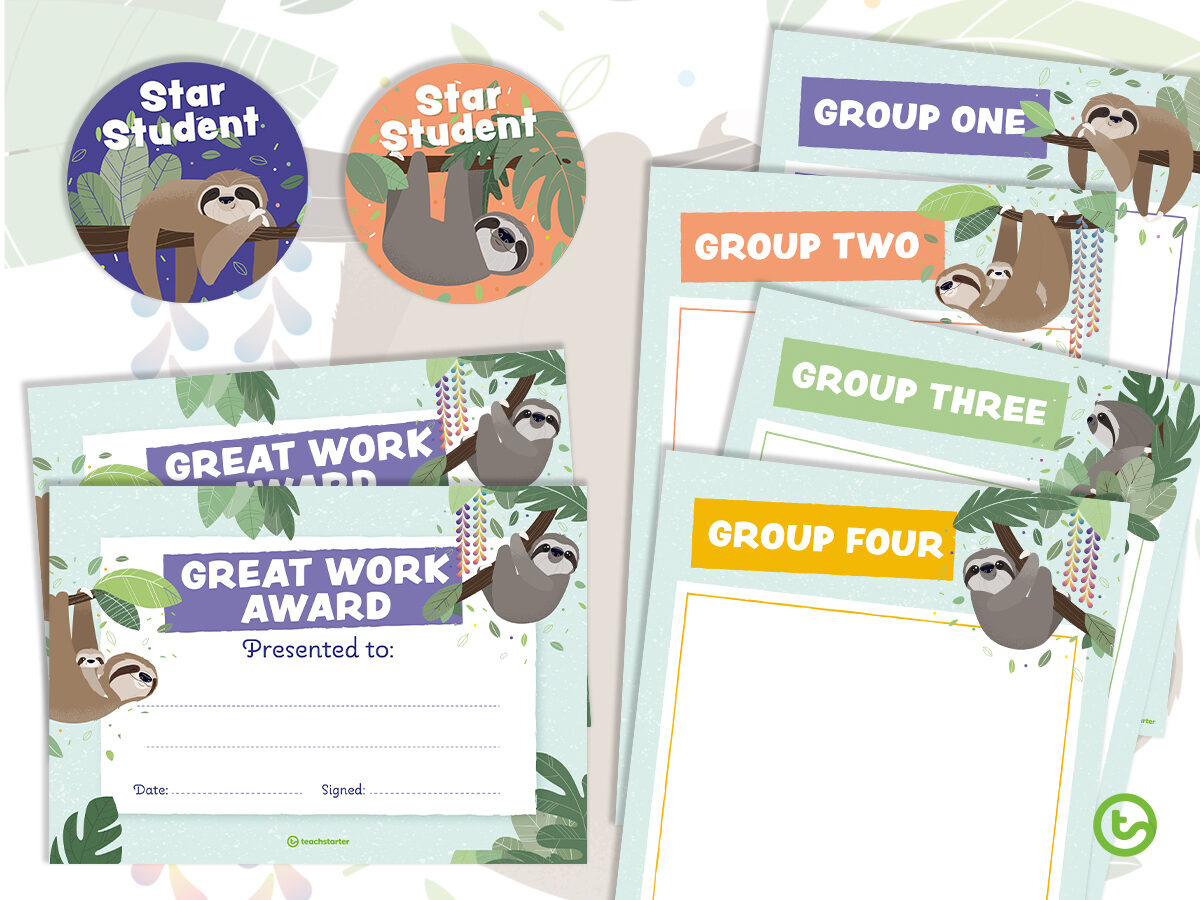 Sloth-themed Classroom Posters
But wait, there's more! Download the sloth-themed job chart for the classroom, hundreds chart, birthday poster and super adorable sloth-themed page borders.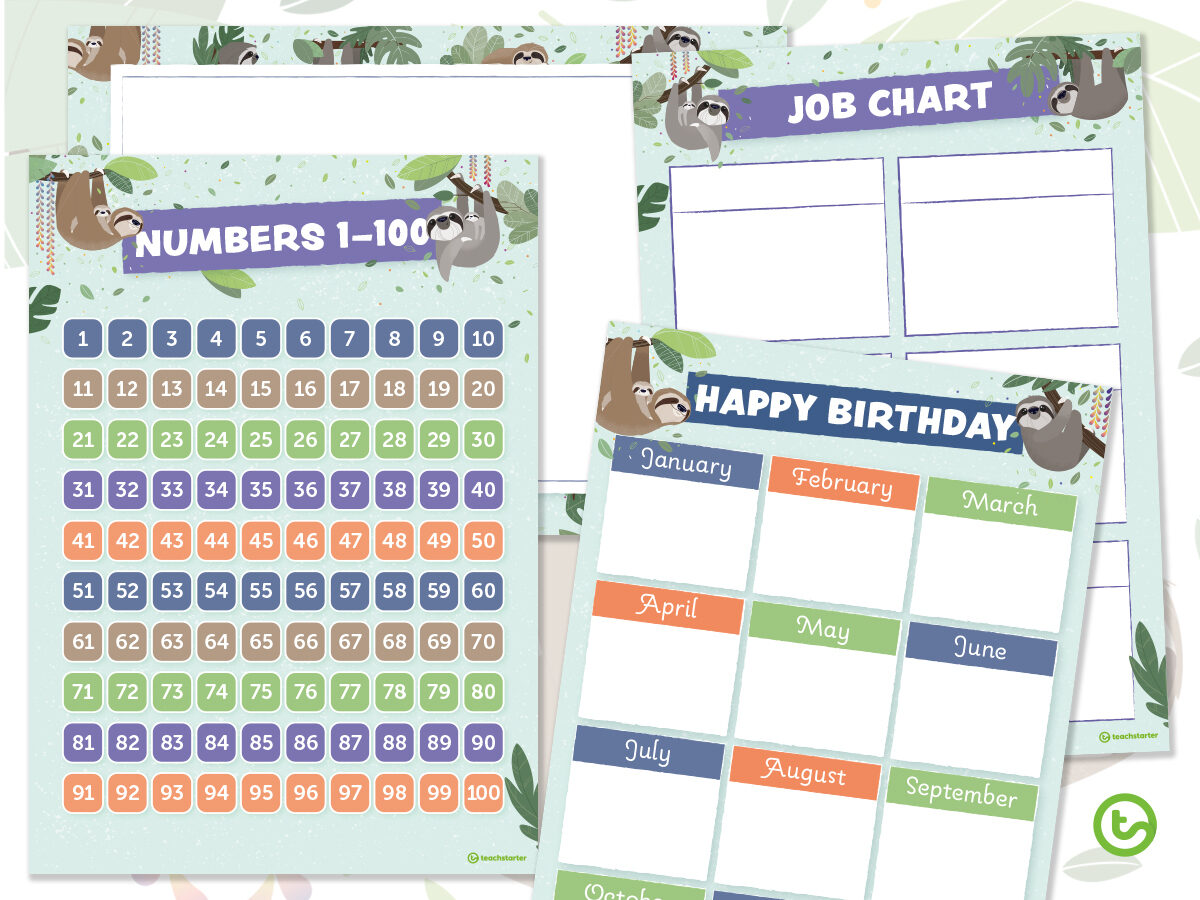 Don't take my word for it – check out this super adorable classroom theme pack today!