Young children experience feelings and emotions just liked adults, however, they often don't have the vocabulary to accurately express how they are feeling at any given time. During times of feeling scared or overwhelmed, young children find it hard to navigate these types of emotions. However, there are many things you can do to help children express their emotions in different ways. Mood trackers are an easy way to track how children are feeling every day over a period of time. Adults may enjoy tracking their emotions as well!
Our NEW printable mood tracker templates are a great way to monitor student emotions.
It's also a great way for the adults to get an idea of how the children are feeling so they can try to help navigate those difficult emotions.
---
What are Mood Trackers?
A mood tracker is a simple template that encourages children to think about how they are feeling every day. Each day, they color in an item based on the feelings they put at the bottom of the page. Our templates have enough items to cover a whole month of feelings.
Mood Trackers:
help children express how they are feeling simply by coloring an item.
help teachers, parents, and caregivers gauge their children's feelings.
provide an opportunity for discussions around why they are feeling a certain way.
help monitor and track patterns of when a child is feeling anxious, scared, or sad.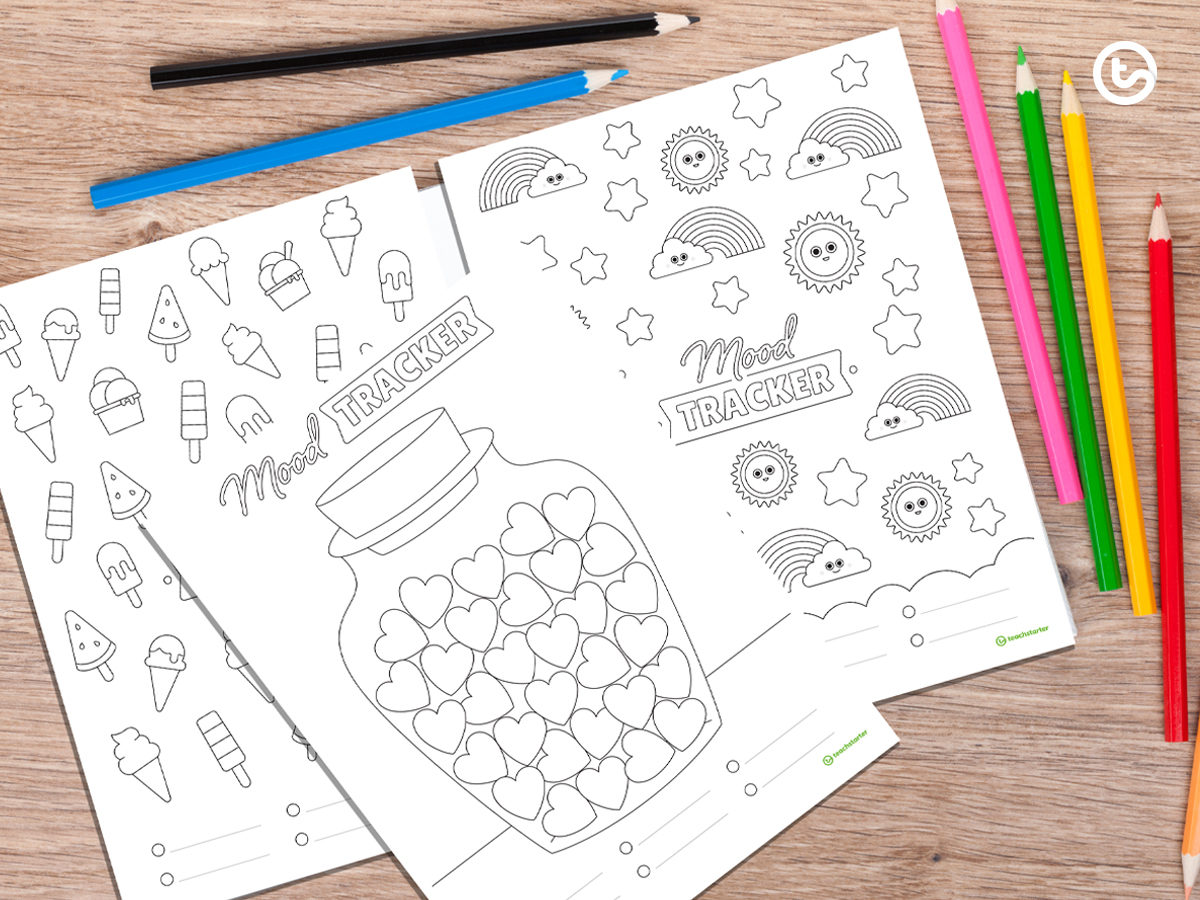 ---
Printable Mood Tracker Templates
Our collection of 12 printable mood tracker templates are super cute. That's one for each month – a whole year of mood tracking! Each tracker has a theme:
Space themed – planets
Sky themed – suns, rainbows, and clouds
Ninja themed – little ninjas
Hot air balloon themed – hot air balloons and clouds
Candy jar themed – heart candies
Gumball dispenser – gumballs
Paint themed – paintbrush and palette of paint
Emoji themed – faces
Ice cream themed – different ice creams
Autumn themed – leaves
Diamond themed – diamonds
Ocean themed – fish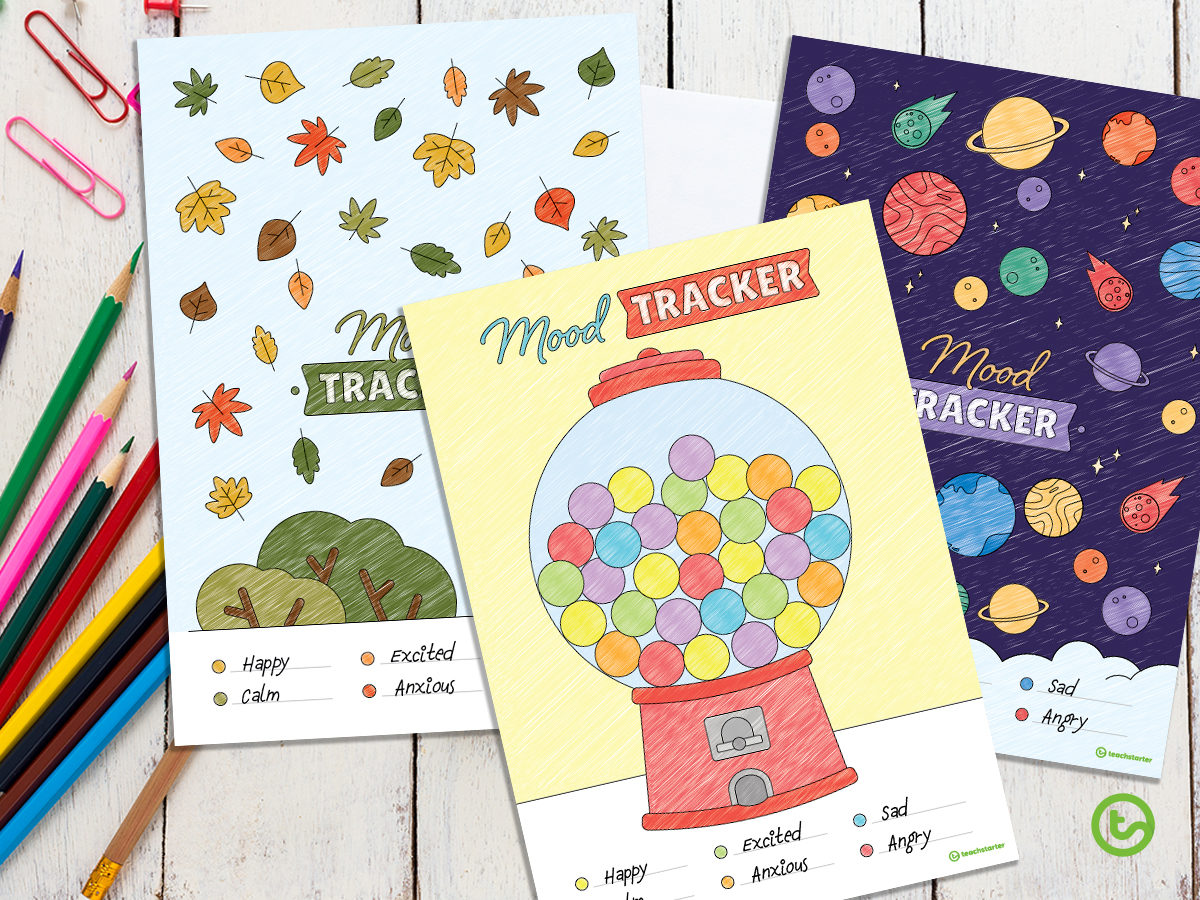 During difficult times, it's easy to forget about how children are coping and feeling. These mood tracker templates are the perfect addition to school or home life. You never know, you might find it beneficial tracking your own emotions with them…
Print our Mood Trackers today and get mood tracking!