Once in a while, a student becomes so frustrated or upset that they lose control of their emotions. It happens!
It could be for any number of reasons; difficulties with school work, social situations, or perhaps even challenges at home. It may be out of the blue, or you may have a student who regularly has (for want of a better term) a meltdown. Regardless of the frequency, it can be very disruptive to classroom life.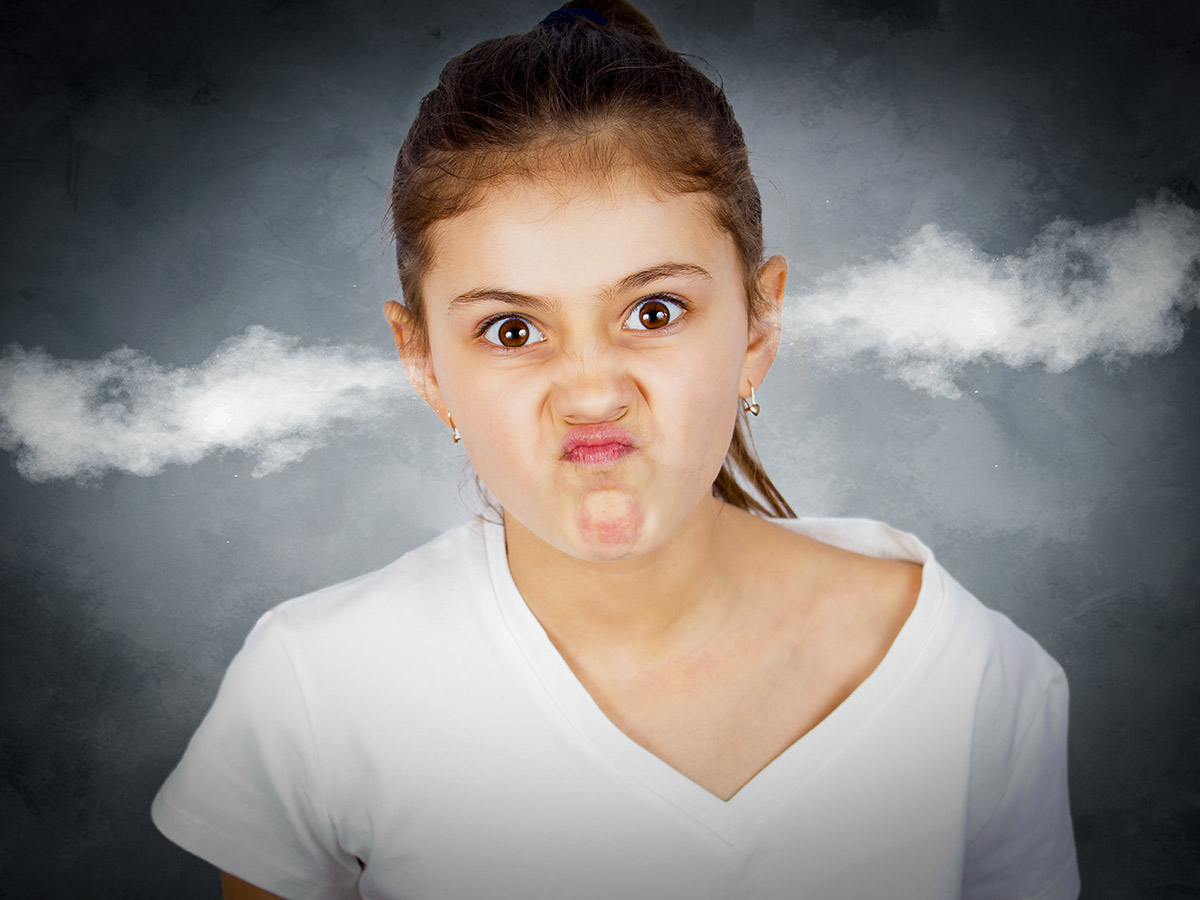 pathdoc/shutterstock.com
"When a child can't calm down, they need connection and comfort, not criticism and control." – Jane Evans
Often, your first instinct as a teacher is to contain the outburst as quickly as possible and get back on track with the rest of your class. However, with 20 plus other students to take care of, giving an out-of-control student your undivided attention is not something that a lot of us have the luxury of doing.
Because of this, it's important that we put in place strategies to help students with emotional regulation and help them press the reset button and regain control.
---
Strategies for Emotional Regulation
Expecting a little person to be able to recognize when their emotions are heightening is a big ask. Asking them to then self-talk to calm themselves down, again, is an even bigger one! So, how do you help students get on the path to regulating their emotions?
Showing empathy is the first step to connecting with them when they're emotionally heightened.
Showing students that you have time for and respect their feelings will help them feel open, safe, and supported. Regardless of how unreasonable their feelings are, that's how they're feeling! Discussions about whether their reaction was warranted or not can come once they have calmed down enough to think logically.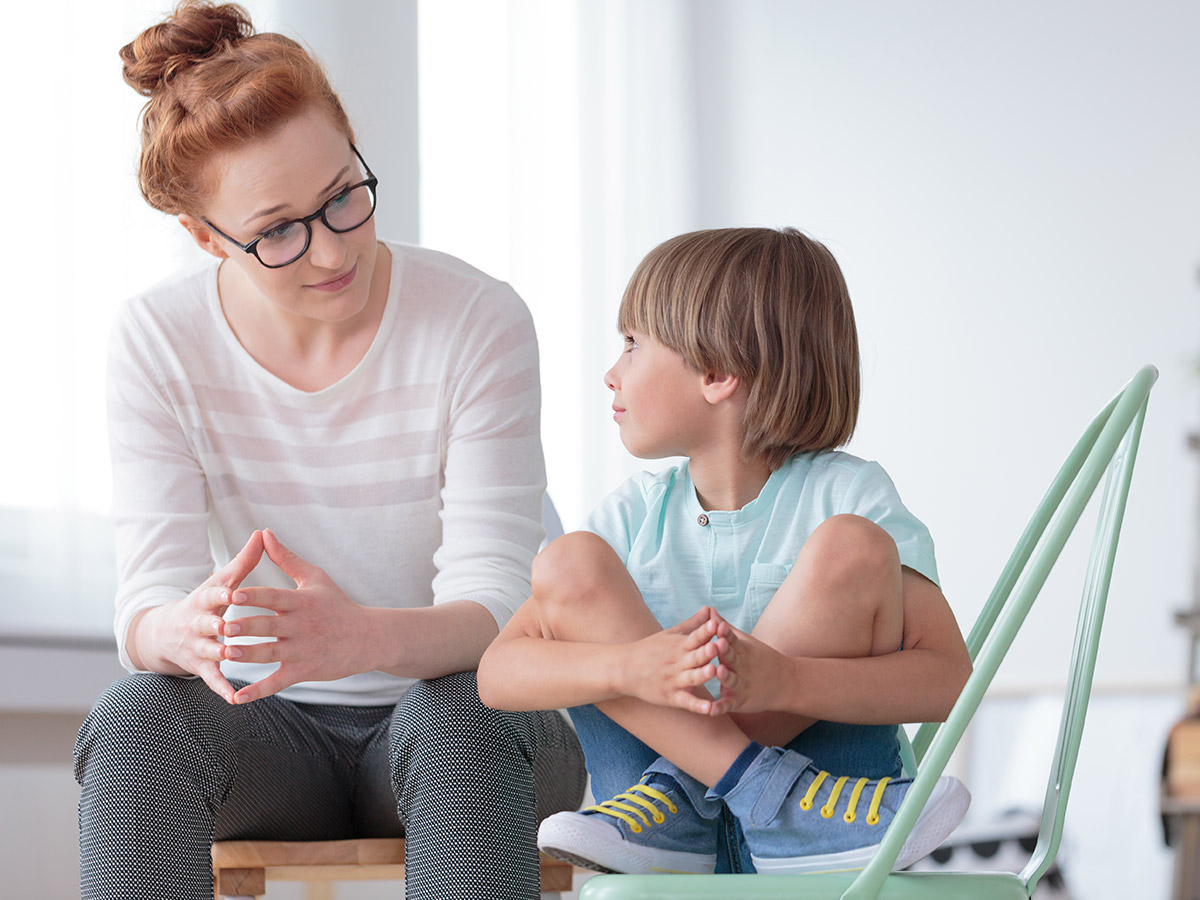 Photographee.eu/shutterstock.com
Once they feel a connection with you in their emotional state, they will be open to your directions and strategies.
There are several different strategies that help comfort students and help them regain calm.
Listen to author Julia Cook share how she teaches kids social and emotional skills in her beautiful picture books on our podcast. 
---
The Power of Positive Thinking
I once taught a beautiful boy who had quite a few developmental difficulties. He found certain tasks difficult to accomplish, despite trying his hardest again and again. Sometimes this lack of accomplishment caused him to lose control of his behavior, and he would shout very negative things about himself and throw things around the room. It was heartbreaking to experience, and I could only imagine how he was feeling about himself.
Training your students to think positively about themselves or situations goes a long way to helping to defuse these situations and get things back on track. Introducing positive affirmations into your classroom is a great way to encourage self-belief, self-confidence, and a growth mindset.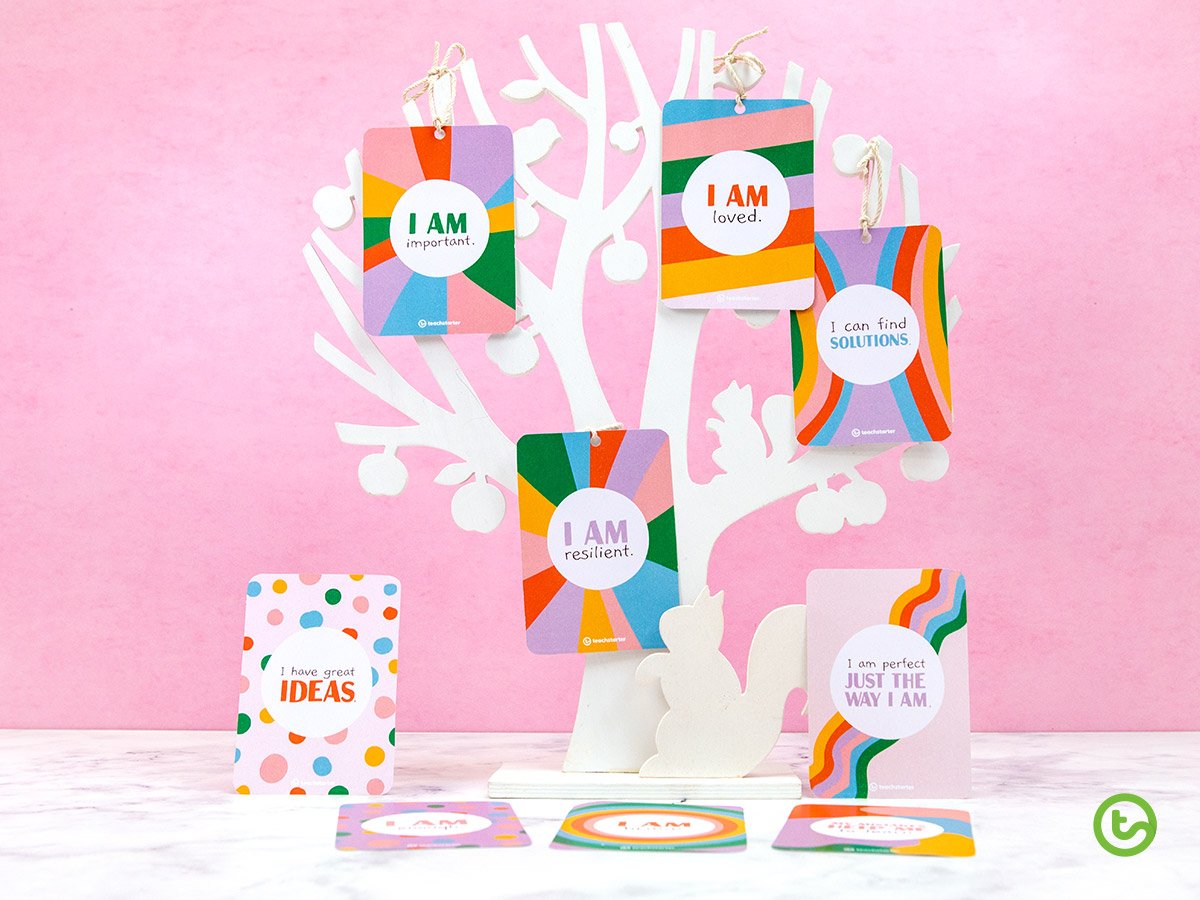 Once your students know some positive affirmations by heart, they can repeat them to themselves when they start to feel down about themselves or a situation.
For more on this powerful strategy, read Ali's blog Positive Affirmation Cards for Kids | #Growthmindset. In the meantime, take a look at some of my favorites:
---
Give Them a Task to Redirect their Attention
Redirecting students who are emotionally heightened will force their brains to shift focus from what has upset them to a new task. It also gives you time to resettle the rest of your class.
When I was teaching, I had a special agreement with the teacher across the hall from my classroom. If I needed to remove a student from the classroom, I would send them to her with a little sticky note. I would tell the child that I had a special job for them and could they please take the note to "Mrs. Teacher's" room? My colleague would receive the note which briefly explained the situation, and she would keep them busy for ten minutes or so (usually looking for something down the back of the classroom that I 'needed'!)
BLUR LIFE 1975/Shutterstock.com
Other simple, yet effective, methods of redirecting attention:
Task your student with sorting the books on the shelves in the classroom.
Give them a collection of pencils to sharpen.
Ask your student to check if all whiteboard markers are working.
The key to this is to not make it seem like a punishment, rather a task you have saved especially for them.
---
Create a Calm Corner
When children feel great frustration, anger, sadness, or anxiety, they become confused and may be unsure how to control their emotions. By providing them with a quiet place to calm themselves down, children are then able to regain control over their own emotions. This also provides opportunities for diffusing a negative emotion or situation before it escalates.
Creating a 'Calm Corner' in your classroom gives students a place to escape when they need it most. If introduced correctly, students will know it's the place to be when they need to self-settle! They will be able to take care of their own emotional regulation by taking themselves to this zone for ten minutes.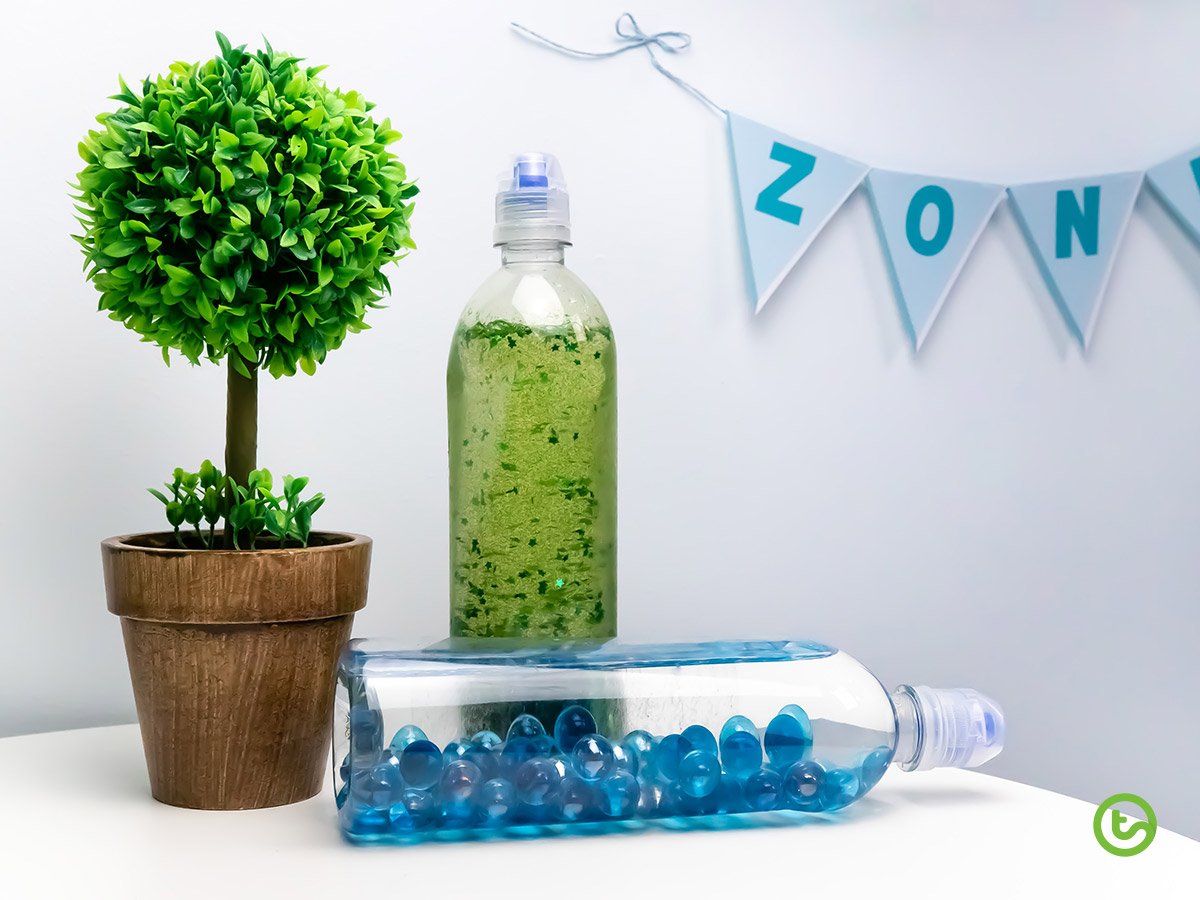 Our blog Self-Regulating Emotions with a Chill Out Corner in the Classroom outlines some great ideas for introducing a 'chill out zone' in your classroom.
Why not include a space in this area for children to listen to some calming music?
---
Breathing Exercises for Emotional Regulation
One of the simplest ways to calm yourself down is through breathing!
Easily fill a jar with water and dish soap, pop in a paper straw, and get them to blow one big breath out to release their anger and frustration.
For younger students, you can't go past blowing bubbles!
Meditative breathing also works wonders for older kids. Breathing with intention is a wonderful way to promote mindfulness and encourage students to focus on their emotions objectively.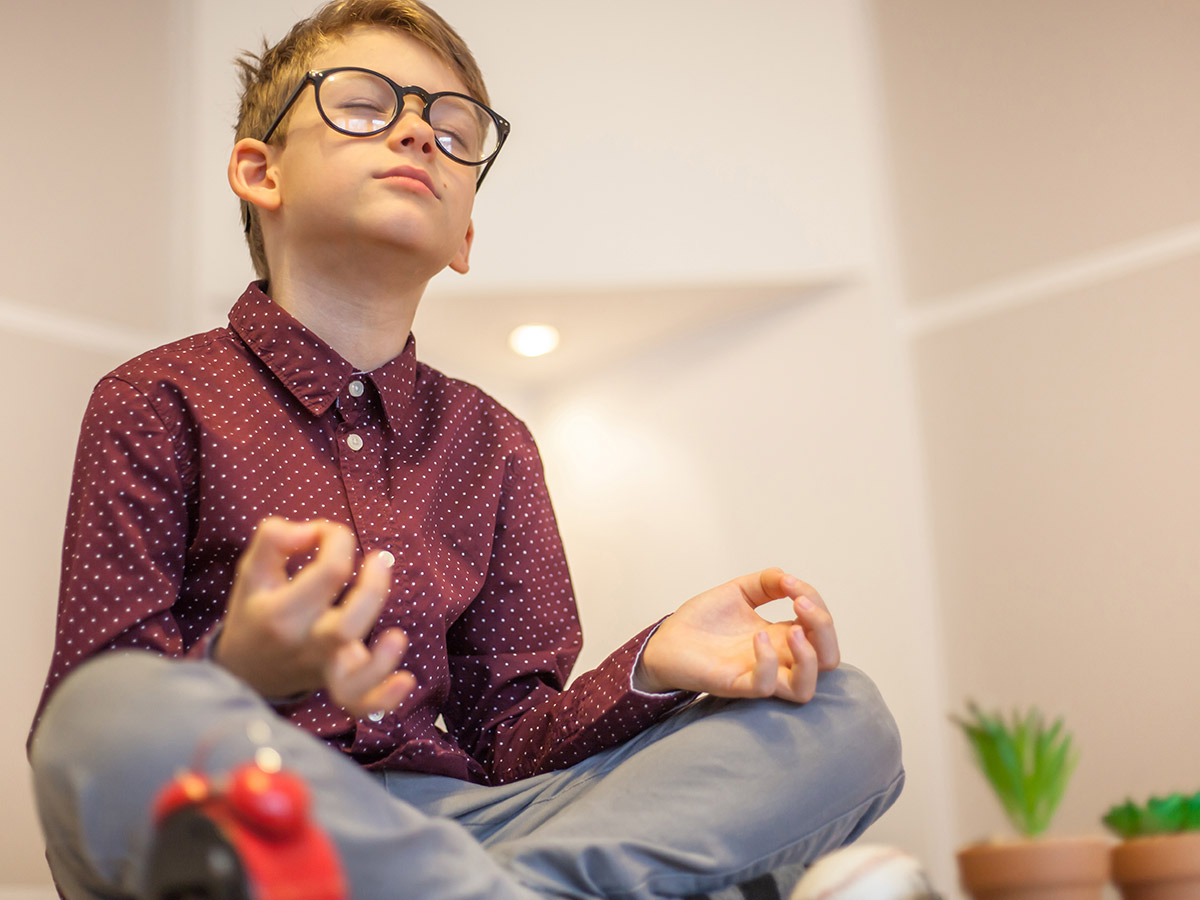 Virales/Shutterstock.com
Go through the routine with your whole class first! Using our Mindful Breathing – Guided Meditation Script and Breathing Colors – Guided Meditation Script, your class will learn how to improve their focus and concentration and be able to transfer these skills to emotional regulation when they need it most.
---
Tell a Social Story
Sometimes, students need a little bit more to help understand social expectations and things that trigger their emotions. Simple strategies to help them with emotional regulation might not be enough.
Our Social Stories Teaching Resource Pack has a range of wonderful social story cards to help to develop social skills as a whole class or to use individually for targeted students.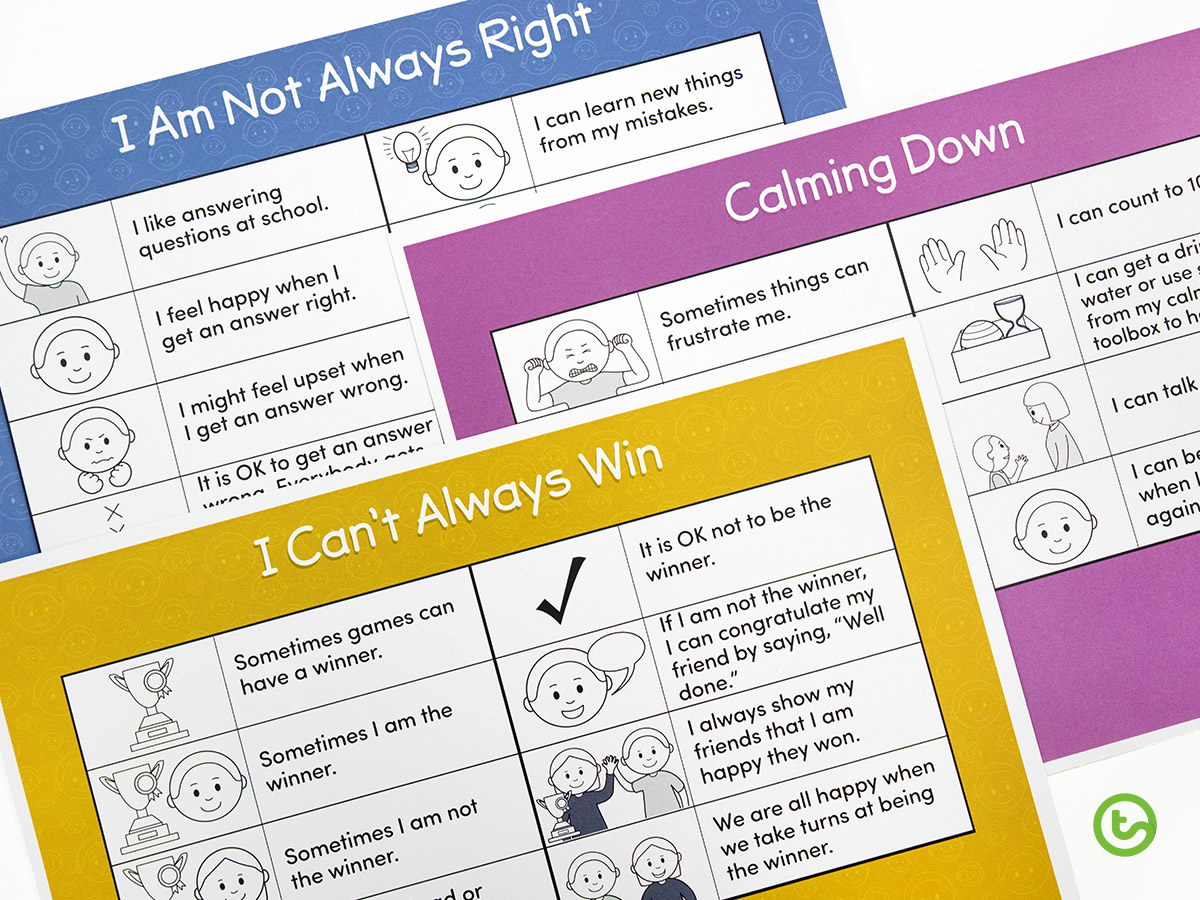 After identifying the need for a particular social skill, display the poster or provide students with a black and white copy to teach the skill. Use the activity cards to reinforce the taught social skill to ensure students have a sound understanding of which strategies to use when presented with a range of social situations.
These cards are great as they can be used preemptively to help students deal with upcoming stressful situations such as a change or major event. You can even create your own social stories using the templates and picture cards provided!
---
Emotional regulation is easier when you have the right strategies and tools! Help your kids reset and maintain calm.
Share your strategies with us by commenting below.
Banner Image: Creativa Images/Shutterstock.com