So far in the Teach Starter Spotlight Series, I have had the pleasure of writing about two passionate beginning teachers. This week I am honoured to share with you the thoughts of experienced teacher Laura Poole of @littleapplelearning.
Next year, Laura will begin her tenth year of teaching, which is something that she says is hard believe! What struck me most about Laura's journey in the field of Education is that she didn't ever imagine herself as a teacher. In fact, as the daughter of a very hard-working Primary School Teacher herself, Laura says she grew up viewing teaching as a "boring" job.  A job one that definitely was not for her and one that she subsequently fell into almost accidentally!
"As I approached the end of high school, I wanted to do a generalist degree that would provide me with skills for a range of different jobs. My parents obviously could see I had the teaching gene, suggesting that I do a teaching degree, with the advice that it could always lead to something else.

As I began my Bachelor of Arts/Bachelor of Teaching, I initially couldn't see myself as a teacher, however, all that changed during my third year teaching placement. I was in a vibrant Year 5/6 classroom during Term 4 and I found myself bouncing out of bed every morning to come to my placement school. I'd caught the teaching bug and I haven't looked back since!"
Leaving Troubles at the Door
Laura works as a Year 1/2 Teacher in Melbourne, Australia and is also the P-6 Literacy Leader at her school. One thing that struck me about her observations of teaching forms a striking but familiar juxtaposition.
"As soon as I enter my classroom, it's not about me anymore- it's about my kids. I get to leave my troubles at the door and focus on passing on my knowledge to the next generation."
And yet, as most anyone who has worked in the field of Education knows, this "leaving at the door" doesn't happen as easily in reverse.
"I think it's also important to understand that teaching is a highly emotional job. I don't know any teachers who are able to 'switch off' as soon as they walk out of the classroom. Your students are always on your mind. It is one of the rare jobs where you lose sleep over because you care deeply about other people's children."
The Value of Each Individual
It is clear that Laura is a kind and compassionate person. These values are communicated so strongly through her Instagram account @littleapplelearning. Like many teachers, Laura uses social media as a means to connect, support and collaborate with fellow members of the teaching profession. Instagram, and her personal drive, have allowed her to coordinate a series of real-life acts of fellowship including her #lovegrad letter writing project earlier this year. Organising local Melbourne Teach Meets has also been a way for Laura to continue forming "bonds with many amazing people".
The personal philosophies that inform these outside-of-school-hours activities also clearly filter down through all of her interactions with students, parents and her school community.
"One of the reasons I love teaching juniors is because there are so many 'light bulb' moments. There is nothing more satisfying than seeing all the strategies that a child has been learning click into place and to witness the heightened confidence of a student who has realised the strength of their ability…

… I hope my students leave my classroom with the knowledge that they are life long learners, that they can exceed the goals they set for themselves and that they value how important it is to help others."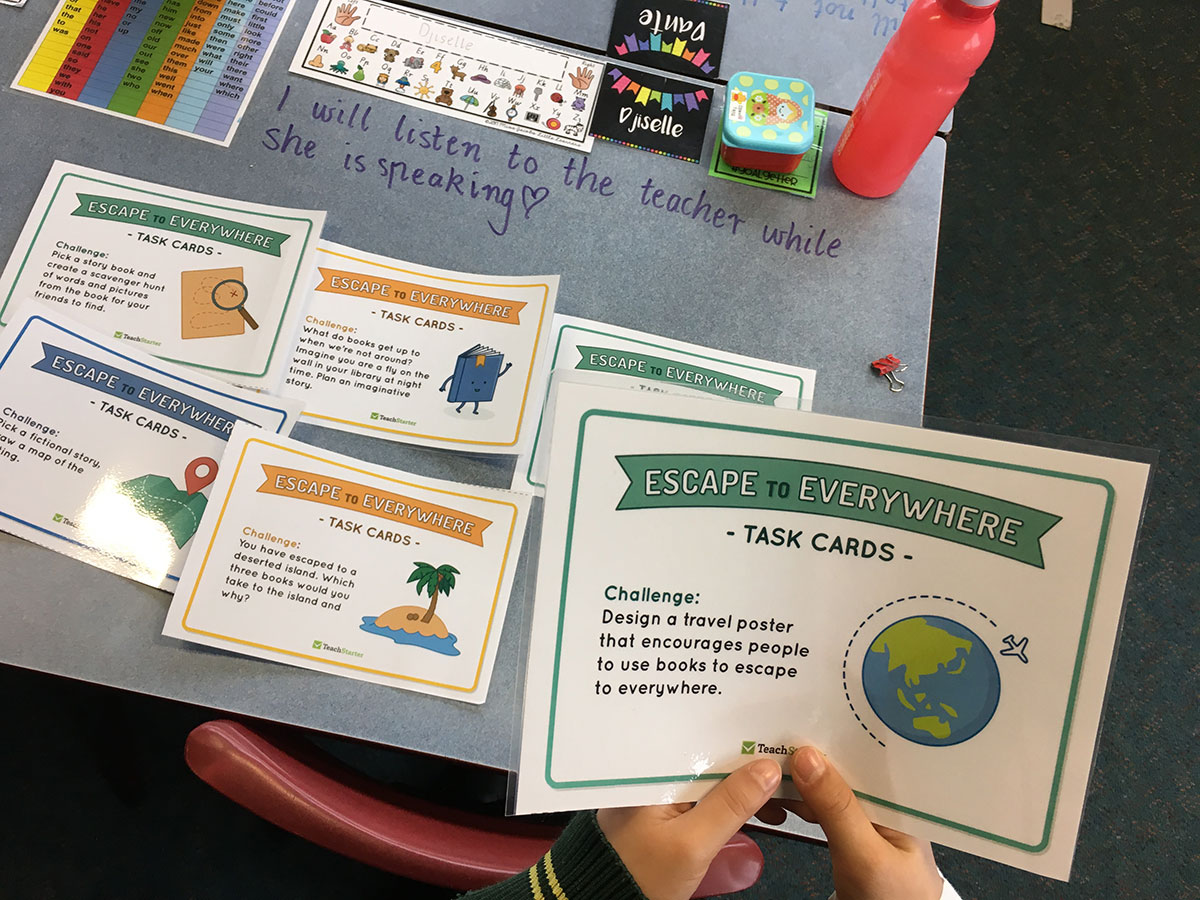 Always Learning
Even with almost a decade of experience under her belt, Laura identifies that teaching is a challenging career. While as a pre-service teacher she admits to not realising just how much goes on 'behind the scenes' in a school, it seems there are a few challenges that continue beyond those first few years of beginning teaching.
Laura suggests that teaching has become busier in the last few years, in part due to an increasingly crowded curriculum.
I am constantly attempting to give each part of the curriculum the time that it deserves while allowing my students to relish 'teachable moments' and become fully engaged in their learning. It's disappointing when I have to move students on from an activity they are enjoying due to time restrictions.
It's easy for other teachers to understand the frustration of these kinds of circumstances. However, Laura reminds us that we can take solace in knowing that we are, after all, doing our best (while we continue learning too!).
If I could make changes [in] the expectations placed on teachers, it would be for the community to understand that teachers are trying to do the best by their students, however, they are only human. They all have different levels of experience and are making discoveries as they go.
Laura works in a primary school in Victoria, Australia. Her school has this year begun a project that she describes as a "learning transformation" as they have taken on teaching French throughout the whole school. All of the staff and the students have been learning new phrases and matching gestures introduced each week.
I have been blown away by the level of engagement and achievement that my students have reached during this period! It has been incredible to have Year One and Two students working at a level that I would have expected from Year 8s or 9s in my previous experiences teaching LOTE.
Advice for Beginning Teachers
I asked Laura what she would say if she could go back in time and speak to herself as a beginning teacher. Her response was one I think most of us can relate to.
…it would be to emphasise the importance of taking time for myself for relaxation. I remember feeling very overwhelmed and stressed out in my first year of teaching. I was lucky to have a wonderful mentor who helped me to stay on track and put things in perspective, however after gaining more experience I find it easier to strike a balance!
Going With the Flow
Laura identifies herself as a "career teacher", despite having not really planned to enter the field of Education. Her dedication, enthusiasm and love of teaching is clearly a large part of what makes her so comfortable in this challenging field.
I'm not sure where my career in education will take me, however that's the way I like it. I've never had a career plan, however I've had the opportunity to complete my Masters in Education, teach in a second language, initiate Melbourne Teach Meets, work overseas and form bonds with many amazing people. Who knows what the future holds next?!

Laura's Top 3 Teach Starter Resources
I asked Laura what her current three favorites are (because there are so many new resources made every week!):
Some examples of these comprehension strategy bundles include:
[resource:535816][resource:535806][resource:535846][resource:535776]
We have a huge collection of Bingo Packs but as a Literacy Leader and lower years teacher the vowel diagraph bingo is her fave!
[resource:103807][resource:26657][resource:18402][resource:17149]
Huge thanks to Laura for sharing her thoughts and experiences with us for this Teach Starter Spotlight. You can connect with Laura in any (or all!) of the following ways:

Website https://wwwlittleapplelearning.com
Instagram @littleapplelearning
Twitter @laurajpoole
LinkedIn https://www.linkedin.com/in/laura-poole-b42161135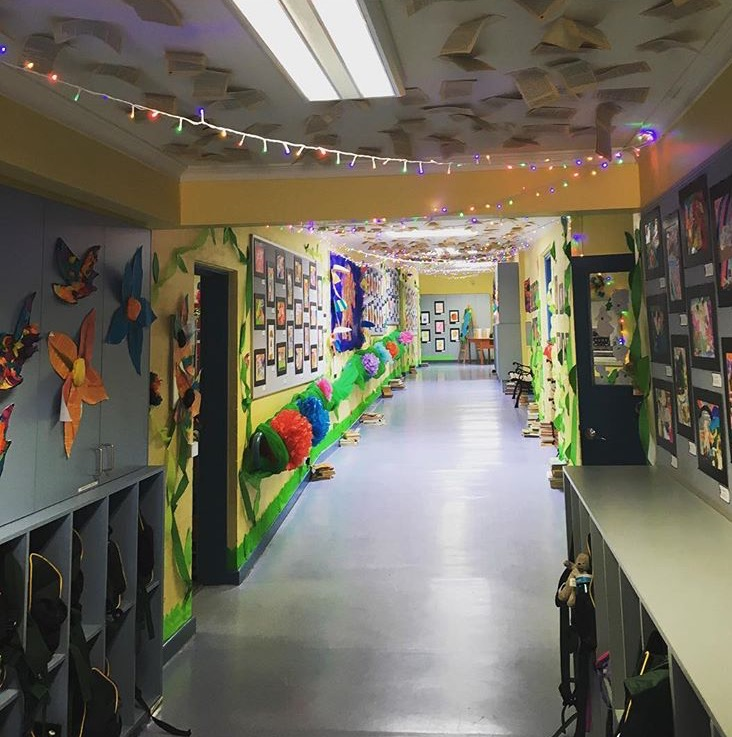 Would you like to apply for a Teach Starter Spotlight feature?
Or, do you know someone working in Education whose story you think we should share?
Get in touch via 

[email protected]