Provide students with clearly defined options with this Choice A or B template..
Use this resource as a behavior strategy for students who like to be given clear options.
To use this resource, provide students with two options, Choice A or Choice B. Choice A outlines a scenario where both the student and teacher are happy. Choice B outlines a scenario where the student and teacher are not happy. If the student feels like choosing Choice B, provide steps they can take to move towards choosing Choice A.
The template page can be placed in a dry erase sleeve or common scenarios can be written on the Choice/Help cards and placed on the template using Velcro dots.
Use the editable Google Slides version to adjust the wording of the template if necessary.
This behavior management resource can be used in conjunction with our Chill Out Passes.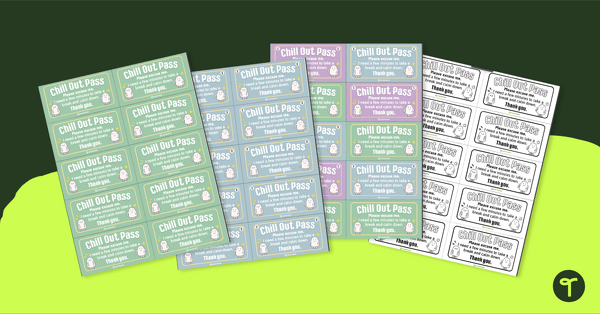 teaching resource
Use these chill out passes as a classroom management tool.