A set of food journal worksheets to use with students when teaching nutrition and healthy eating habits.
Use this resource when teaching students about nutrition and healthy eating.
Students track their fruit and vegetable intake for a week by coloring the 2 fruit and 5–6 vegetable icons.
You may also like these resources: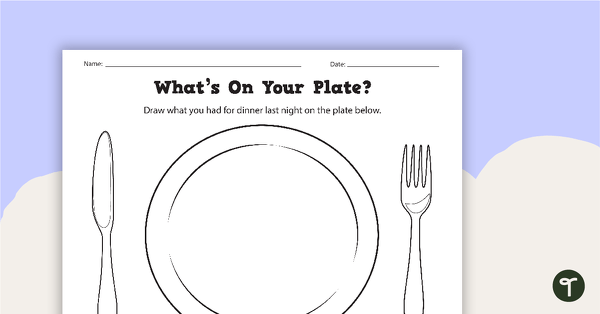 teaching resource
A worksheet that helps students reflect on their eating habits.