Classify 12 duties by whether they are performed at the national, state, or local level of government.
Distinguish the Functions of Local, State, & National Government
From military defense to waste disposal, certain public services are handled at specific levels of government. Ideally, this separation ensures communities get what they need to run efficiently and effectively, with flexibility as populations fluctuate and new challenges arise. 
In this activity, students will match each of the 12 duties to the level of government that executes it.  
This activity is available in two formats: an interactive drag-and-drop via Google Slides, or as a black and white cut-and-paste PDF download. 
Scaffolding + Extension Tips 
By completing this activity, students show they understand why our government is divided into local, state, and national levels, and identify a variety of services each provides. 
In addition to individual and group work, use this government activity to complement your lessons as a:
Guided group exercise

Exit ticket

Homework assignment
Support students who need help understanding the concepts by limiting the activity to six responsibilities to sort (two per government level). 
As an added challenge, encourage students to review the source material and define each level of government's primary role. 
Get our 10 Best Scaffolding Strategies here! 
Easily Prepare This Resource for Your Students
Use the dropdown icon on the Download button to choose between the PDF or Google Slides version of this resource.
---
Pack your lessons with more activities and resources that explore the functions of local, state, and national government: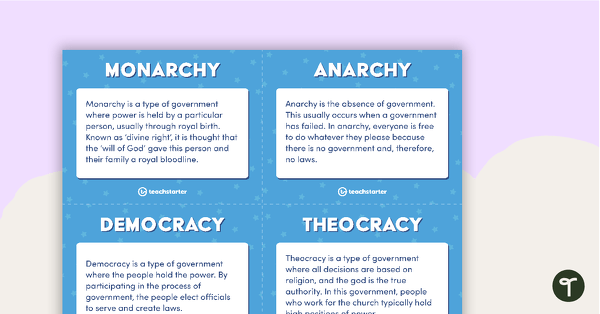 teaching resource
A set of flashcards for students to review the different forms of government and sort them into different categories.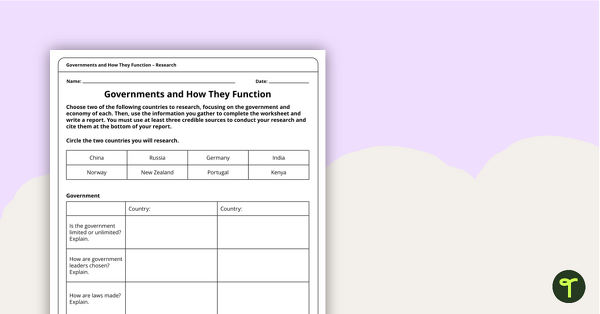 teaching resource
An activity for students to research the government of two economies and write a report to compare and contrast them.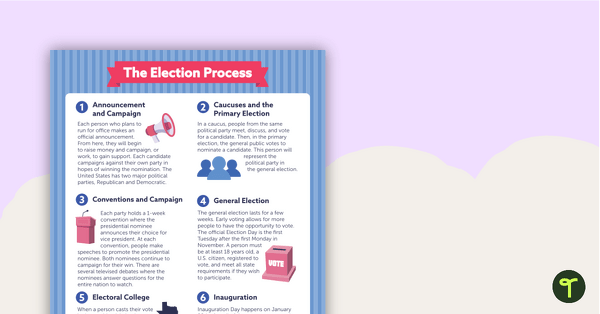 teaching resource
A poster to display in the classroom when teaching about the election process and voting.