Write a note to your students and their families before school begins with this "Meet the Teacher" page border.
Use this Meet the Teacher page border to write a back-to-school letter for your new students and their families introducing yourself before the school year starts. Then, send the letters either by mail or email! They will be so excited to hear from you, and it will help cut down on some of the anxiety they may be feeling about returning to school.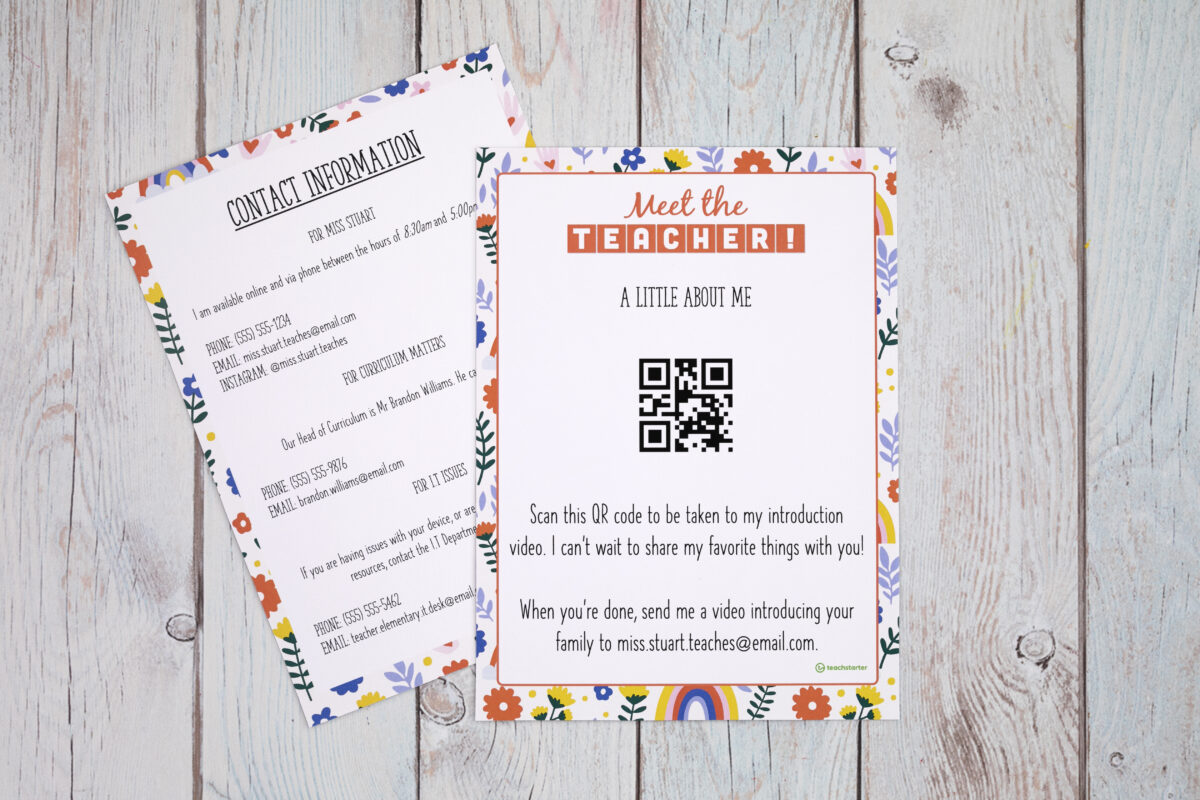 Use the Google slide version to add your own text before printing. Alternatively, print off the PDF version to create a handwritten note. Use the drop-down menu to make your selection.