Practice writing numbers in standard form, expanded form, and word form with this differentiated worksheet.
Writing Numbers Worksheets 
This set of three differentiated worksheets allows students to practice the skills of representing numbers in expanded form, standard form, and word form.  
Each worksheet contains three rows labeled:
Answer sheets are included with your download to make grading fast and easy!
Scaffolding & Extension Tips 
There are three versions of this place value worksheet which are indicated with a shape in the top-left corner of each page:
Circle version – three-digit numbers

Triangle version – four-digit numbers

Square version – five-digit numbers.
Use these versions to help differentiate the task for your students.
In addition to individual student work time, use this worksheet as a:
Whole-class review (via smartboard)
Easily Download & Print
This resource can be downloaded as a PDF or editable Google Slides file.
Turn this teaching resource into a sustainable activity by printing on cardstock and slipping it into a dry-erase sleeve. Students can record their answers with a dry-erase marker, then erase and reuse.
Get more handy worksheets here!
---
Don't stop there! Take a look at our other stretchy animal worksheets: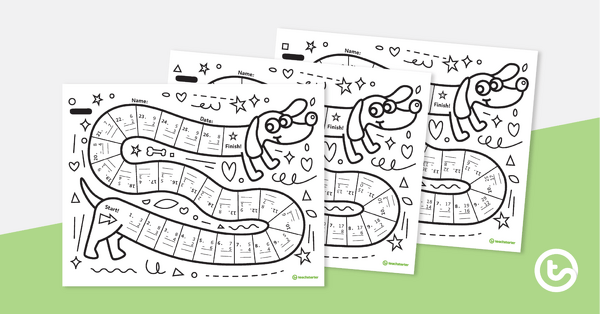 teaching resource
A set of superb subtraction dog worksheets.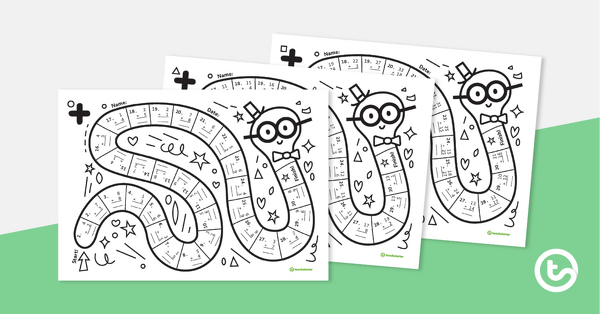 teaching resource
A set of differentiated addition worksheets.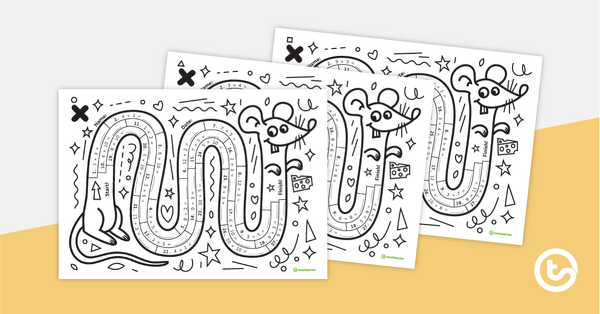 teaching resource
The multiplication mouse is scurrying in with three differentiated worksheets.