A 14-slide PowerPoint that celebrates some of the brilliant women in Math and Science fields.
Celebrate Women's History Month with this presentation highlighting some of the greatest minds in math and science. Students will learn about female biologists, botanists, chemists, and more who have made an impact on the world of STEM.
This presentation includes a Gallery Walk activity on the last slide and provides ample options for extension, including:
Create a Fakebook profile for one of the women featured in the slideshow.
Compare and contrast characteristics of two of the profiled women using a Venn diagram.
Continue profiling inspirational female figures with some of the following resources: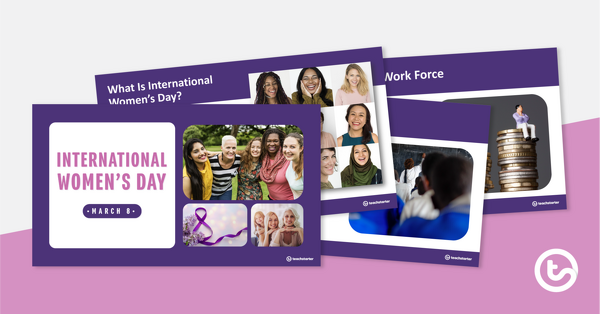 teaching resource
An 11-slide PowerPoint presentation that provides an overview of International Women's Day.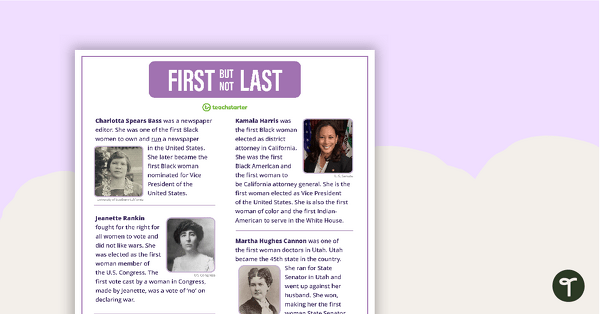 teaching resource
An article about historic women paired with a comprehension task.