Are you looking for the ultimate fun and educational maths activity to do with your students over the coming weeks? Look no further – we have the perfect resource for you!! Our new Christmas Hundreds Chart Mystery Pictures are sure to impress!
Off the success of our Hundreds Board Mystery Pictures that were created over 12 months ago – it had us thinking – how cool would it be to create some Christmas-inspired mystery hundreds boards? Introducing the PERFECT Christmas maths activity for kids in the early years!
12 Christmas-inspired Hundreds Chart Mystery Pictures
Hundreds board mystery picture activities require students to colour squares on a hundreds chart following a simple list of numbers. When they have finished colouring, the mystery picture is revealed!
The joy on their little faces when they work out what picture will be created = priceless!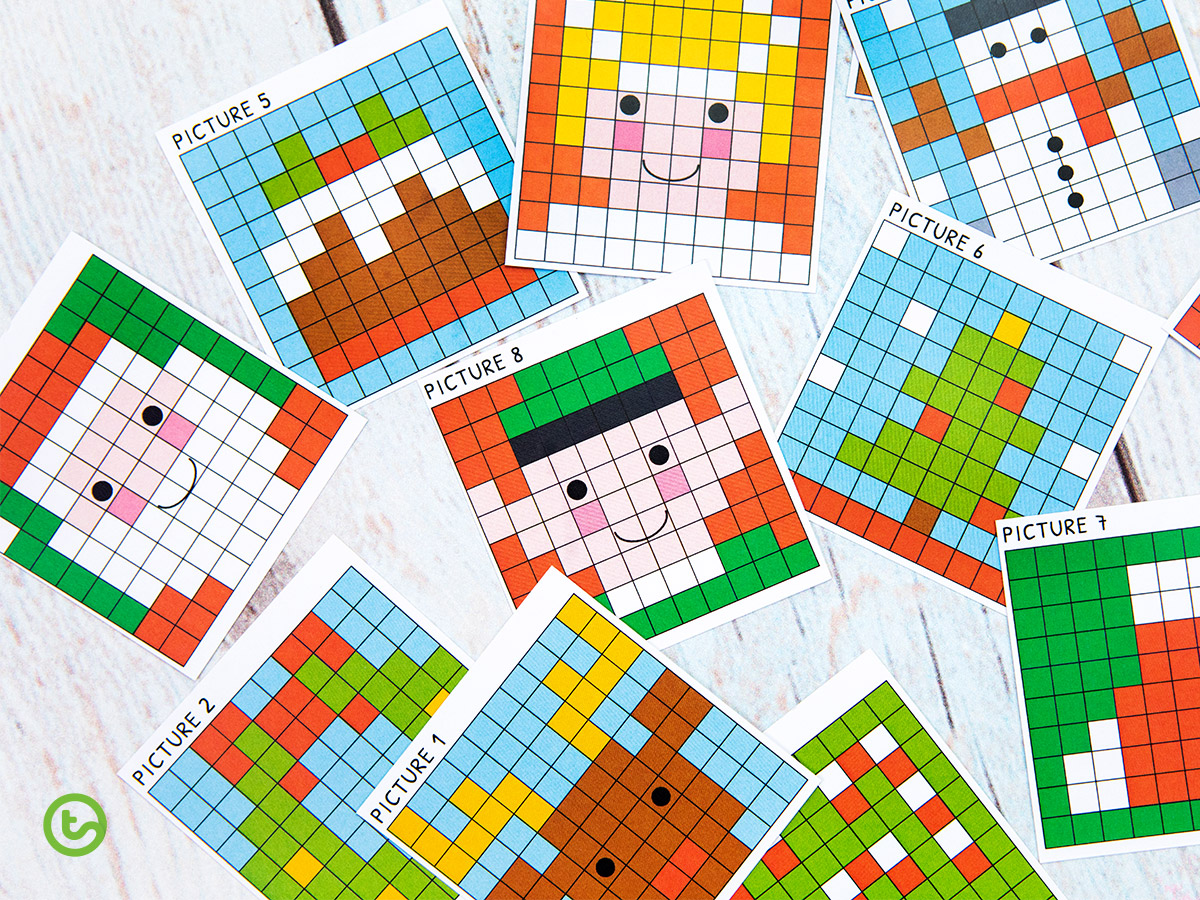 This collection of 12 mystery hundreds charts is the perfect way to include a bit of number recognition and Christmas fun with your students.
Mystery pictures include:
Santa
Christmas stocking
Rudolph the Red-Nosed Reindeer
Santa's sleigh
Christmas tree
Present
Elf
Angel
Candy cane
Snowman
Christmas wreath
Christmas pudding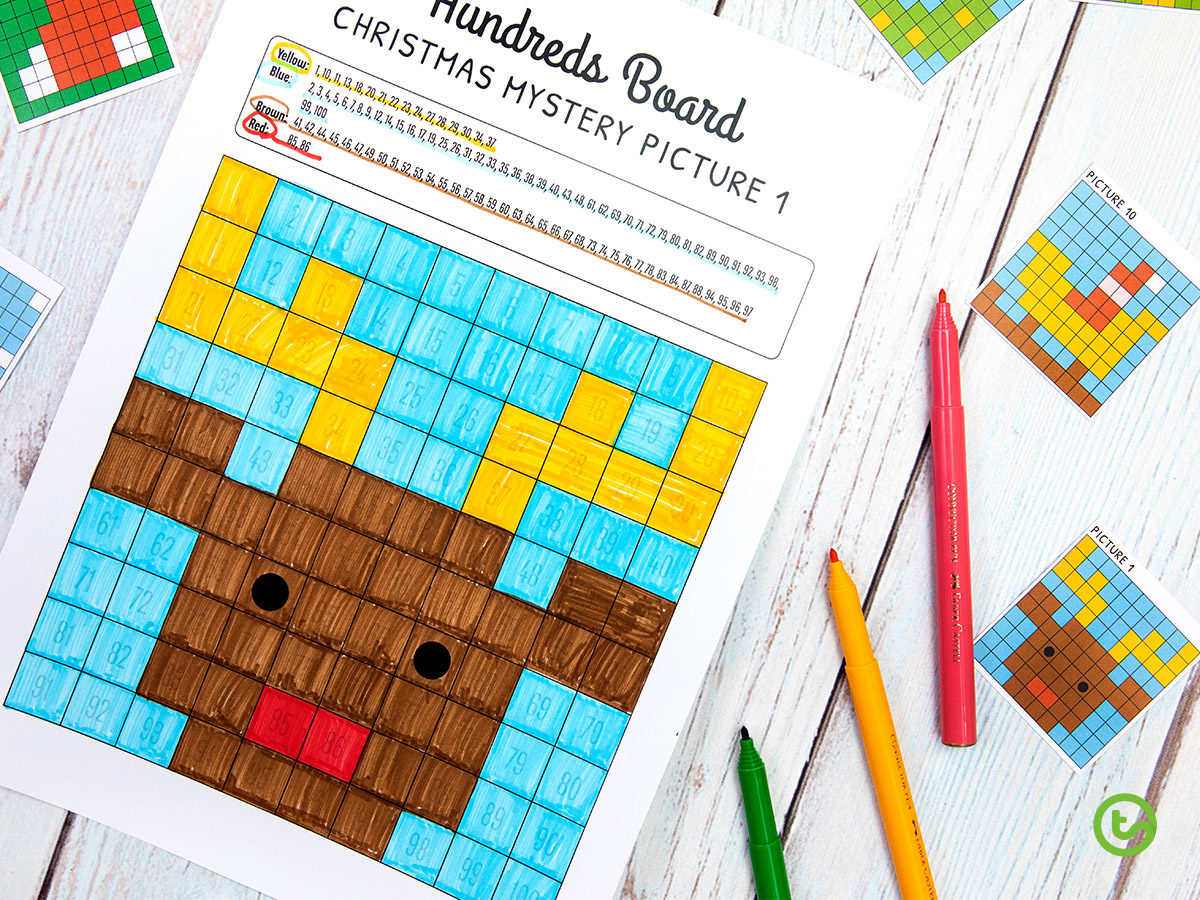 Extra Activity Ideas
For an extra bit of fun, why not get your students to try and work out what the mystery picture is before they get colouring?
Here are some other ideas you could do in relation to these super fun Christmas activities:
After students reveal the mystery picture of the candy cane – get them to research and write about the origin of the candy cane.
Students could write a character description of the snowman and also complete a storyboard with that character (or any other character in this set).
Using a blank hundreds charts – get students to create their own mystery picture with instructions for their friends to work out.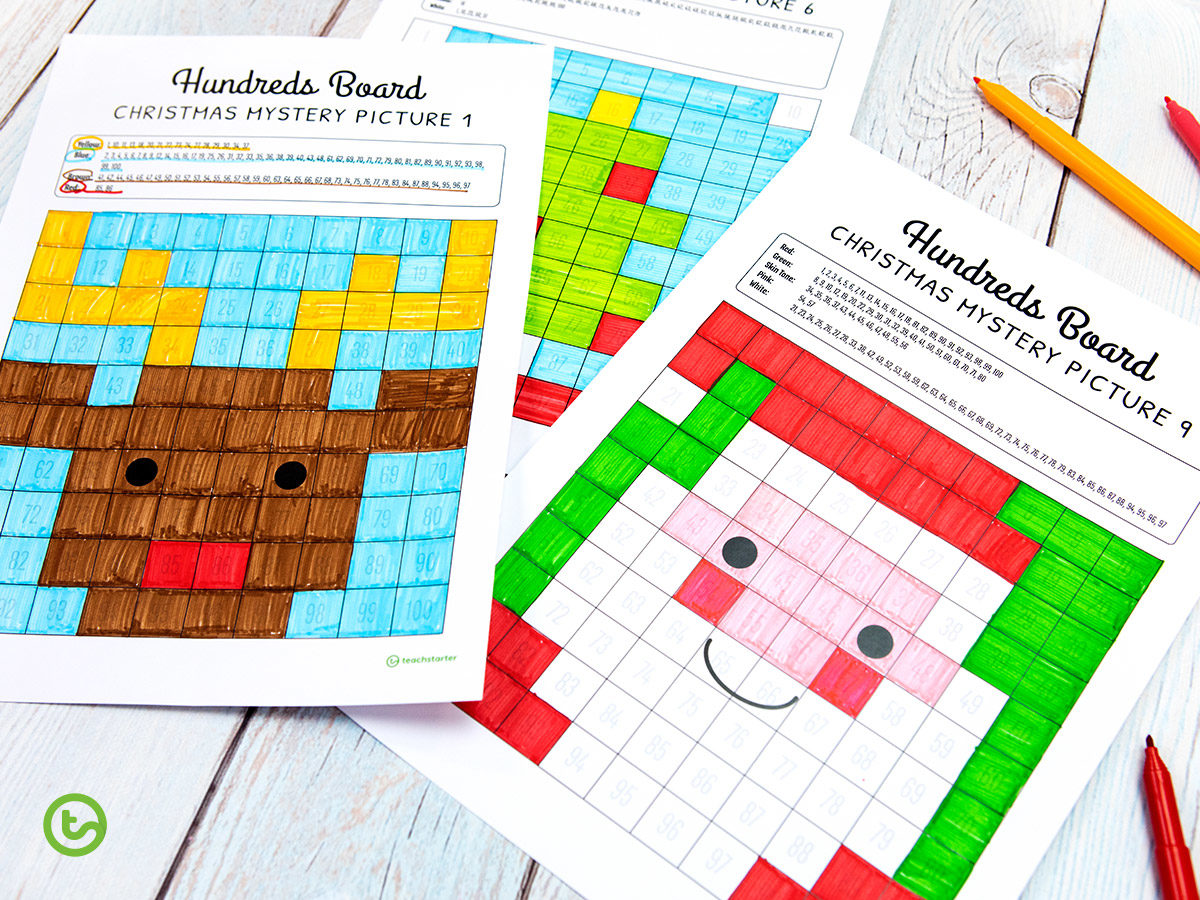 For more super cool Christmas activities and ideas, check out our Christmas Resource Collection.