Ok, so most teachers are either on team paper teacher planner or team digital teacher planner. A pros and cons debate about which path is the best would last for hours, and we all know how passionate teachers can be when it comes to the tools we use to complete our jobs. We are always looking for the most time-efficient, organised, yet beautiful way to complete our planning. So, we are here to provide some support for those that may be on team digital, for the time being anyway! More and more teachers are jumping ship to team digital for a number of reasons and we're going to highlight these points, as well as provide some information about how to 'go digital' using our new digital teacher planner templates.
So, what's all the fuss about digital teacher planners?
It's much more sustainable for the environment, rather than having a newly printed diary for every single teaching year.
It's much easier to type, move things around and make a digital planner suit your needs, rather than having an endless amount of pages left blank because you just don't need them.
You can easily send your daily plans to a relief teacher!
It's much cheaper in the long run.
You can use our templates on a desktop computer or iPad.
Going digital means you can easily add in links.
You can get fancy and use our templates in apps such as GoodNotes.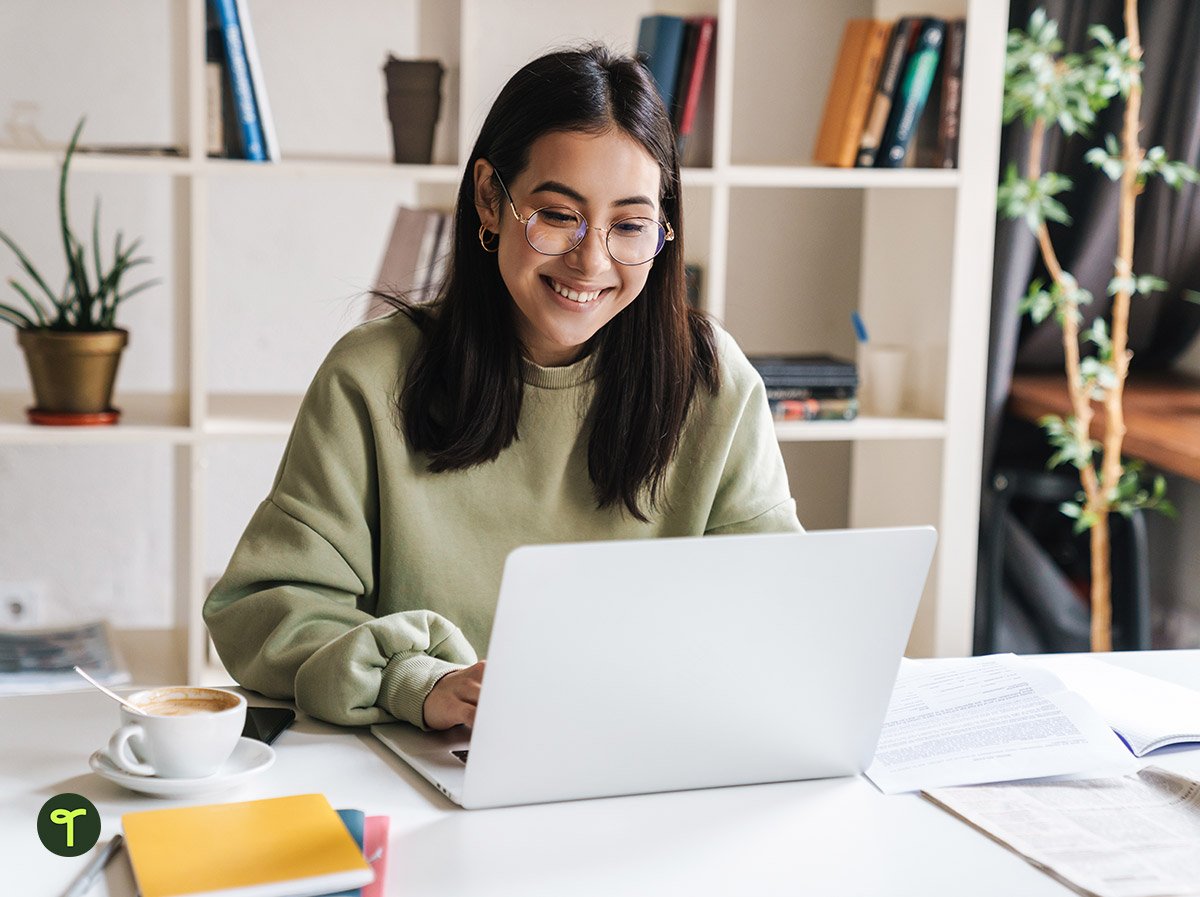 Shutterstock.com / Dean Drobot
---
How to Download and Use Digital Teacher Planners
So, I can hear you all say… but how do you do it? Well, we have done all the hard work for you and we have transformed some of our most popular, beautifully designed printable diaries into digital planners using Microsoft PowerPoint. Here's our variety of designs:
[resource:4531163][resource:4531199][resource:4531119][resource:4531007]
[resource:4506726][resource:4531216][resource:4477405][resource:4531147]
Each of the packs includes different templates that when opened in Microsoft PowerPoint can be copied, deleted or duplicated as you see fit.
Templates include:
cover pages and dividers to keep things organised
general class organisation tables and information
daily planning options
monthly planning options
term planning options
weekly planning options
a yearly planner.
---
How to Use Microsoft PowerPoint for Digital Planning
We decided to make our digital planners in Microsoft PowerPoint due to its ease of use and accessibility to most teachers. It's all well and good to go fancy, but at the end of the day, what if you only have a school laptop rather than an iPad? With PowerPoint you can still easily plan digitally by simply downloading our digital planners and adding your information to the templates. Each slide has had the text boxes add to it so that you don't have to muck around with this. Simple!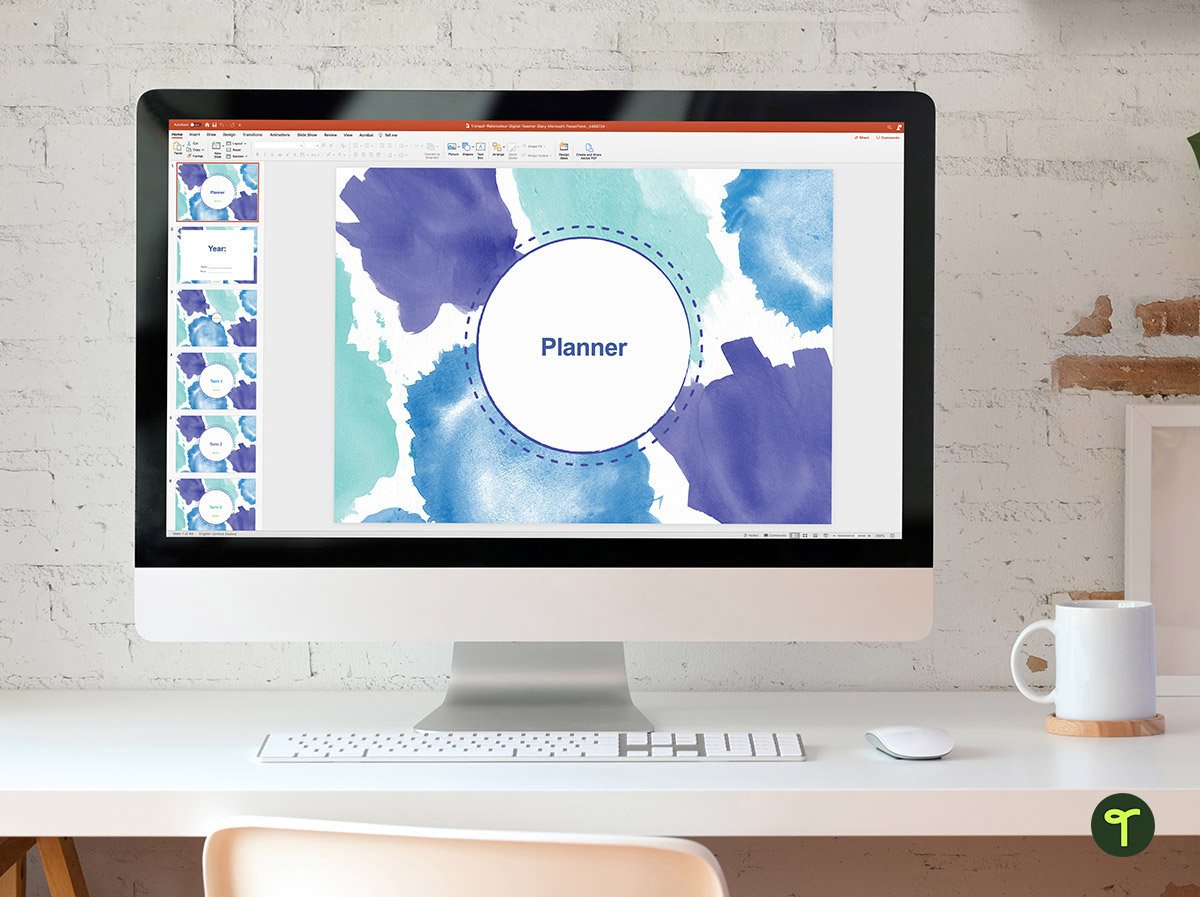 ---
Apps for Digital Teacher Planners
If you do want to go a bit fancy and you have the tools to do this, then you can easily import our PowerPoint digital planners into apps such as GoodNotes and use a stylus to write over the top of each of the templates. This almost gives you the benefits of both team digital and team paper! Other apps that you can easily import our digital teacher planner templates into include:
Microsoft OneNote
Goodnotes
Zoomnotes
Xodo
Noteshelf
Noteability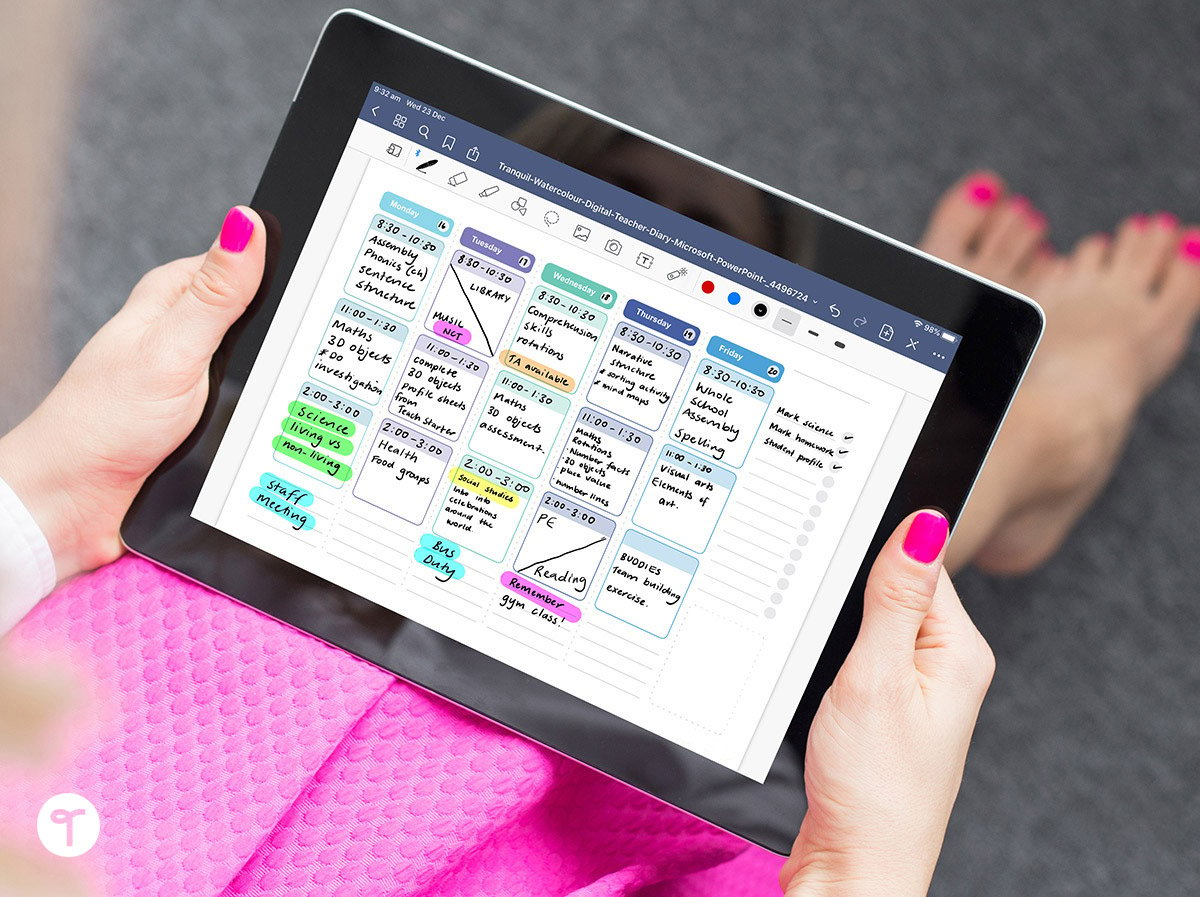 Planning digitally is something that takes time to get used to. Perhaps you'd like to start off by planning your terms digitally and then your days on paper. Getting the best of both worlds?