Did you know that we have a selection of Father's Day cards that you can edit in Microsoft Word?
Perhaps one of your students has the "World's Most Huggable Uncle", or wants to tell their Grandad that he's "roarsome"!
You can download the Fintastic, Roarsome and Huggable card templates as Microsoft Word documents and change the wording before you print them. This is an excellent way to ensure that all of your students can create a card that is perfect for their loved ones.
Check out this short video to see how to download and edit these great Father's Day card templates!
Here are some fun alternative wordings:
You're a Fintastic friend!
World's Most Huggable Poppy
You're roarsome Uncle Pete!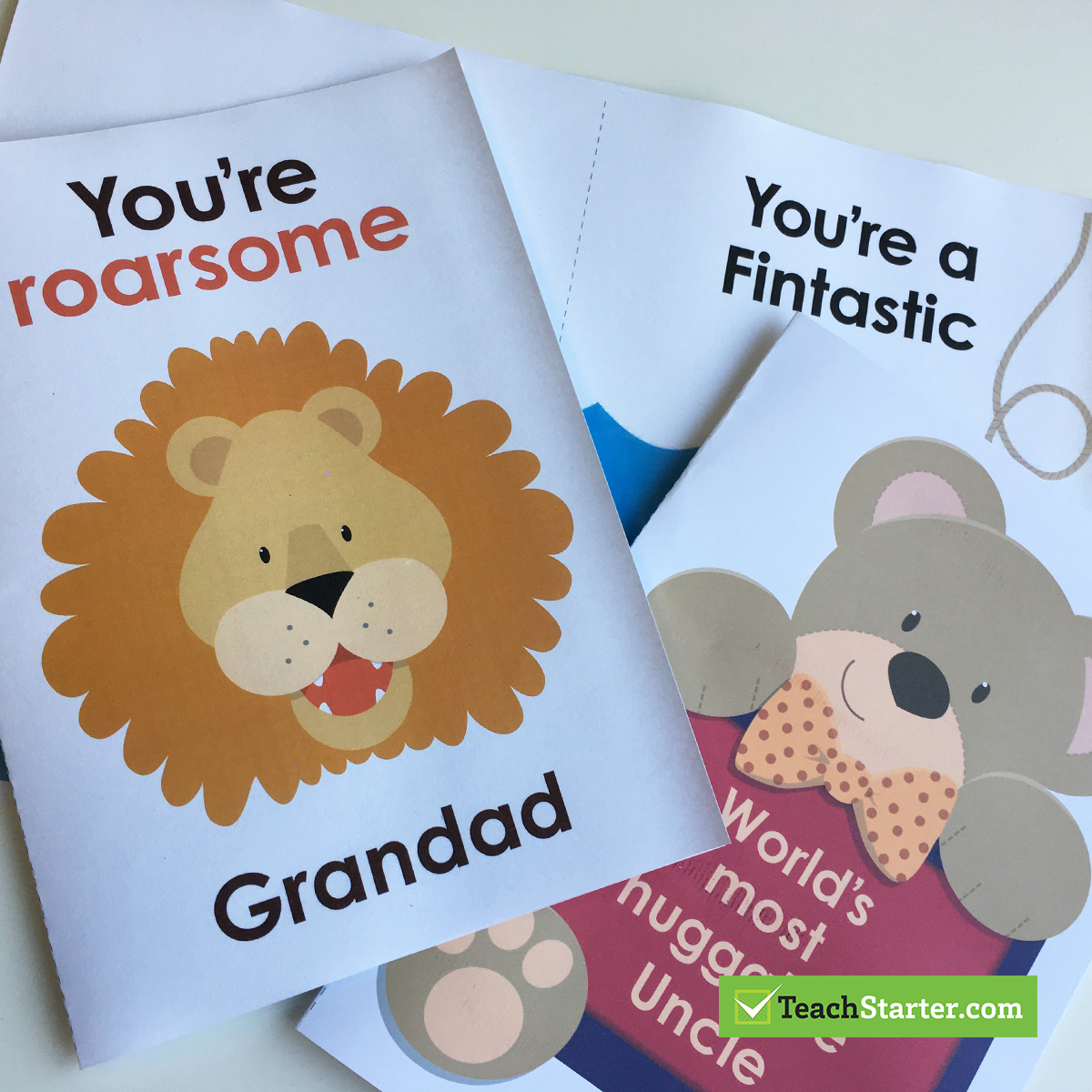 Download these editable Father's Day cards today!