Teachers, this is a digital download for you! A collection of beautifully designed desktop backgrounds and phone backgrounds to give your desktop or phone a bit of a face-lift. Whilst it may not help with the nitty-gritty bits of teaching, these desktop backgrounds for teachers are sure to brighten your day. From a background that includes the monthly calendar to a gorgeous affirmation – there is something for everyone.
---
Monthly Calendar Desktop Background and Phone Background
The first in our series of desktop backgrounds is our Monthly Calendar collection. A background for each month of the year to visibly see the days and dates of the month on your desktop.
No more forgetting what date it is when marking your students' work with these beauties!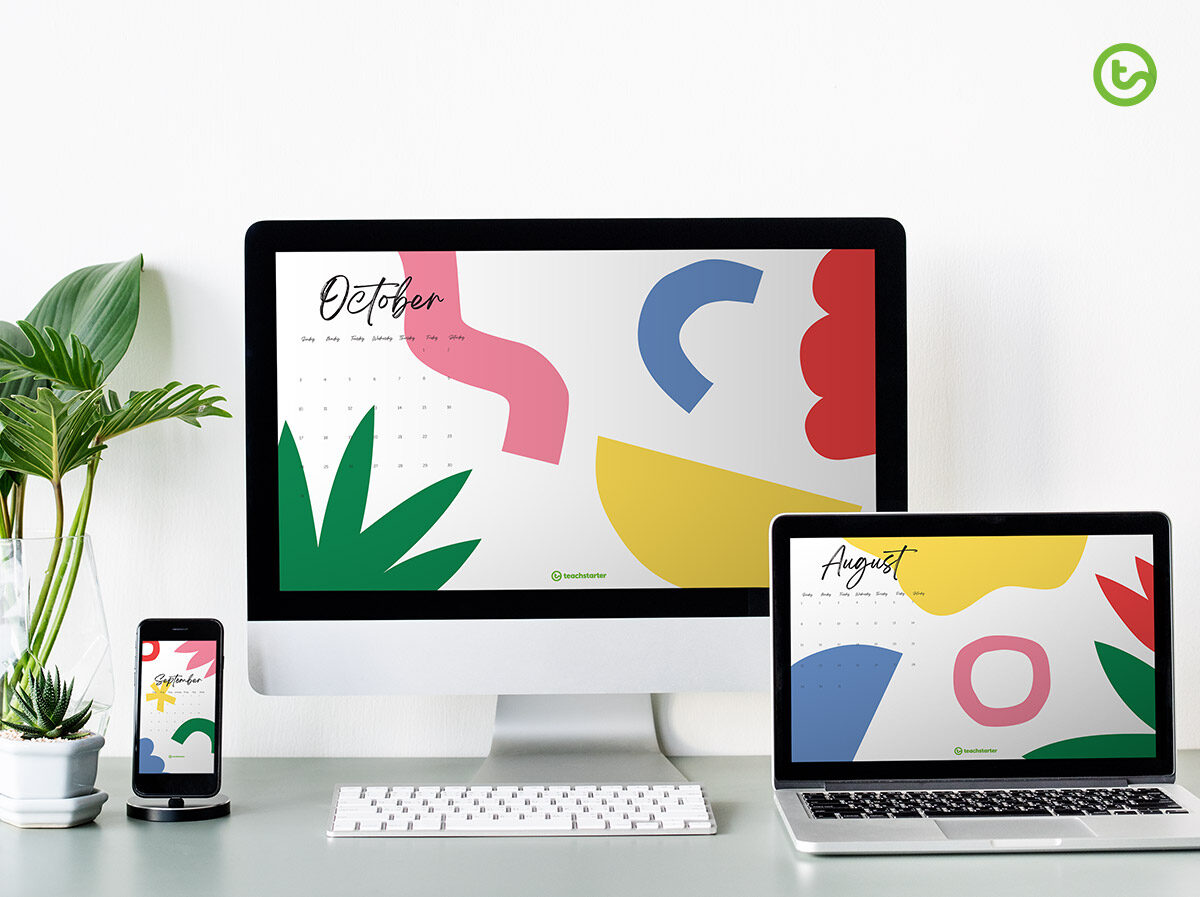 Here are the first four months of the year to get you started:
Or, download the whole collection and save them in a folder on your desktop ready to go when the first day of the month comes around.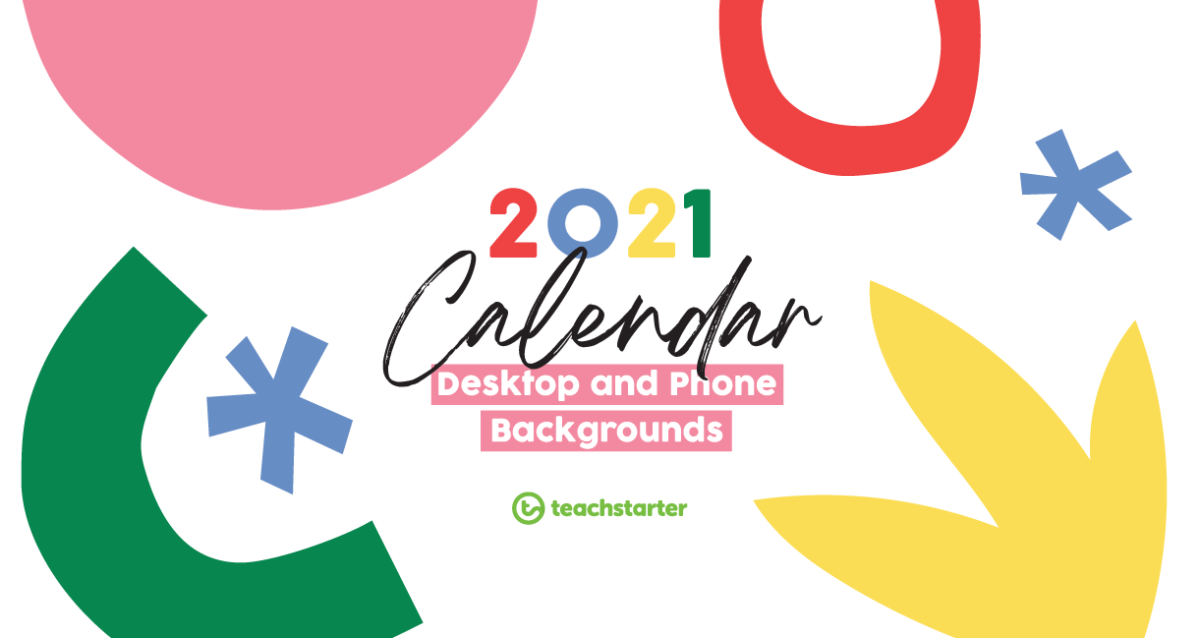 ---
Growth Affirmation Desktop Background
If you are looking for something that could be on your desktop all year round but still serve a purpose, then this growth affirmation desktop background and phone background is for you! A beautiful message along with beautifully designed images.
Every day is a day for growth!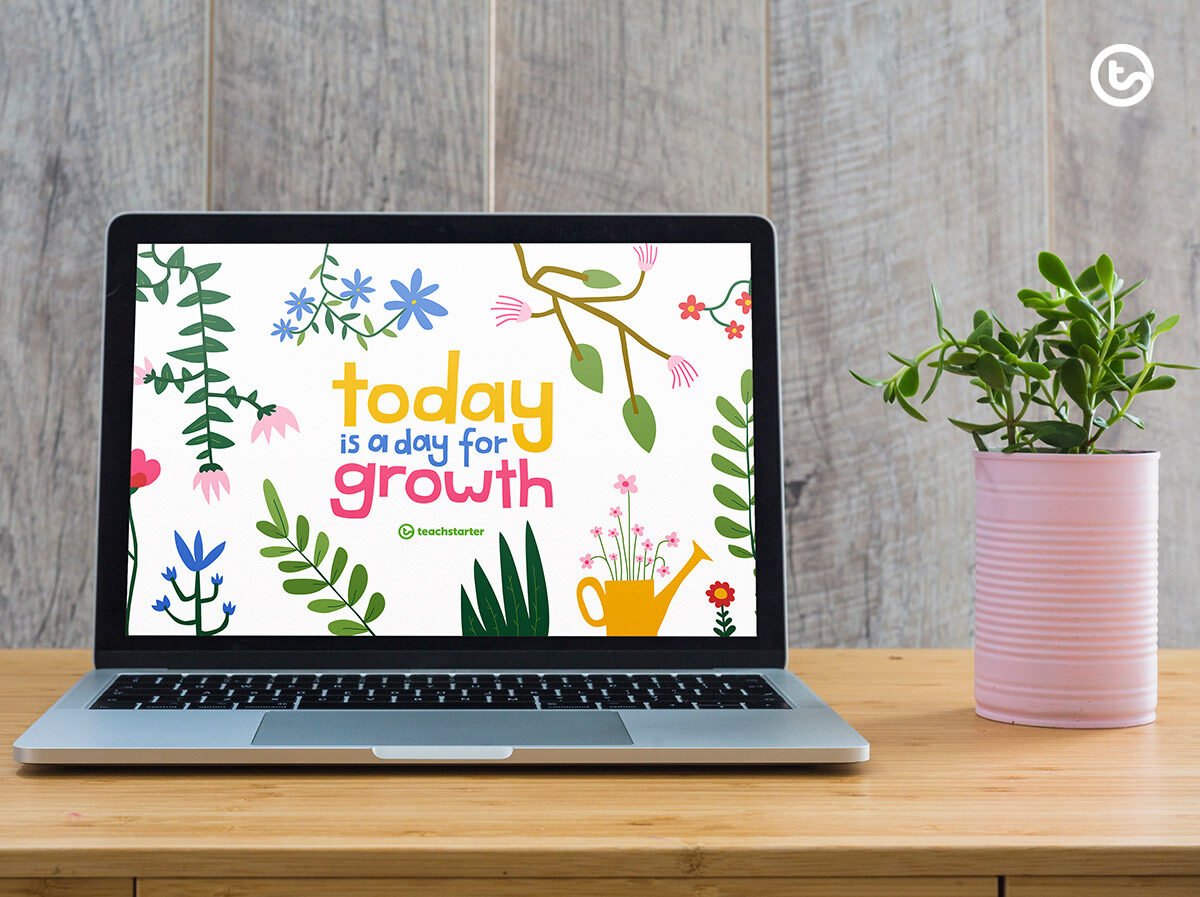 ---
Funky Desktop Background and Phone Background
And if you're feeling like something a little funky… this is the design for you. This abstract piece of artwork has been created by our very talented designer, Pru! The bright colours are sure to brighten even a Monday morning!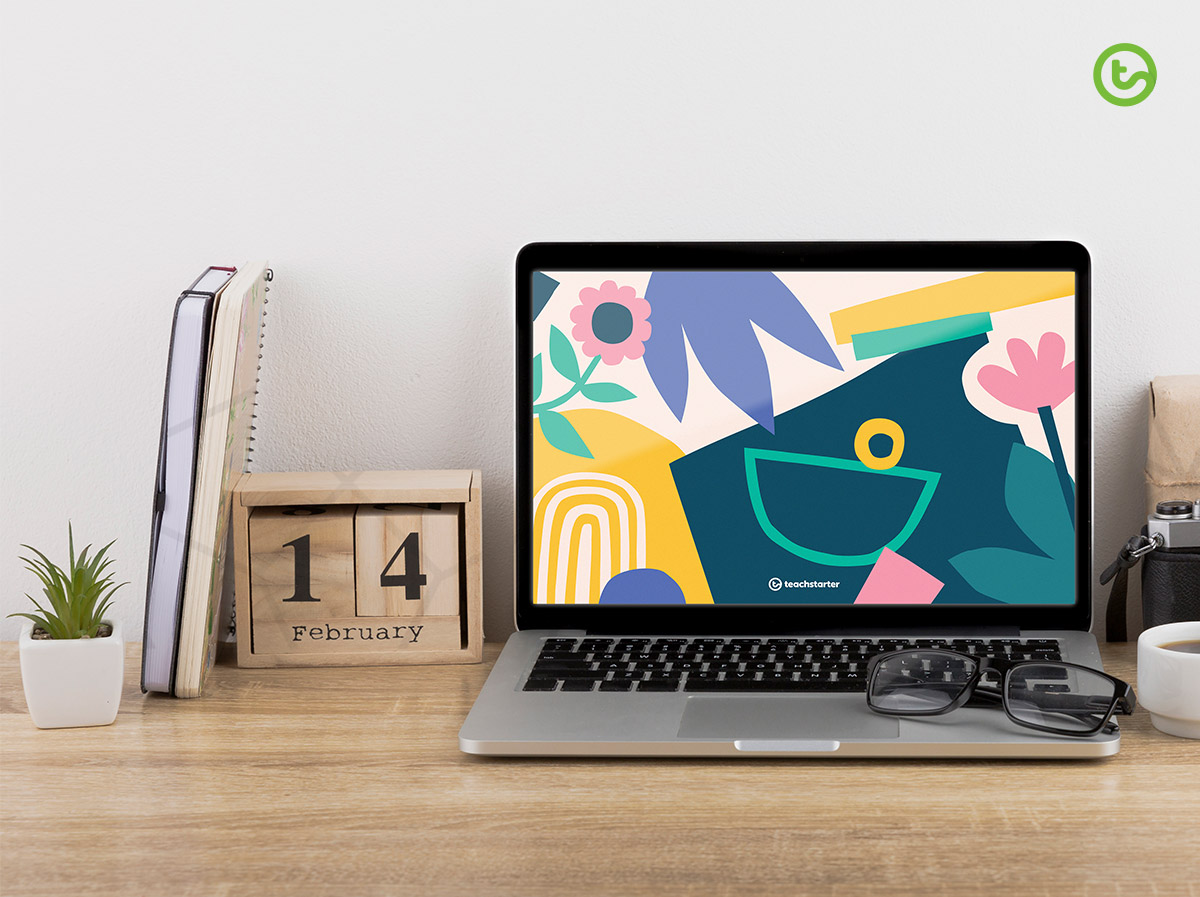 If you're keen to see more of these – let us know in the comments section what sorts of designs you would like!