This Friday 16 February marks the beginning of the Year of the Dog! Lunar New Year is the most important celebration in many East Asian countries. Chinese, Korean, Taiwanese and Vietnamese people gather with their families and friends to welcome the new year with food and festivities. These colourful celebrations are so great to share with your students, helping grow their cultural awareness and understanding. Here are some seriously "woof-tastic" Lunar New Year activities and teaching resources you can use with your students to welcome in the Year of the Dog 2018!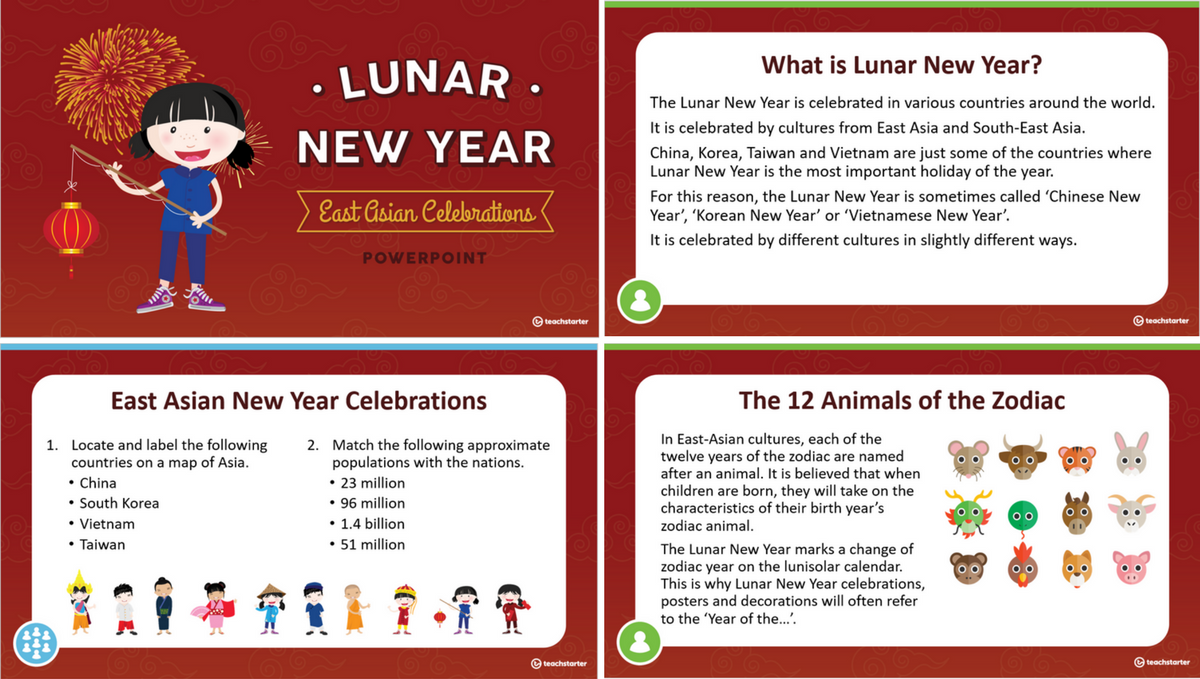 Lunar New Year craft activities are fun, but to turn them into meaningful learning experiences you need to link them to new student knowledge and understanding!
This Lunar New Year PowerPoint presentation contains 21 slides with two whole class and two small group or individual activities. The presentation identifies a variety of the countries and cultures that celebrate the Lunar New Year, as well as some of the traditions, symbols and customs of the celebrations.
---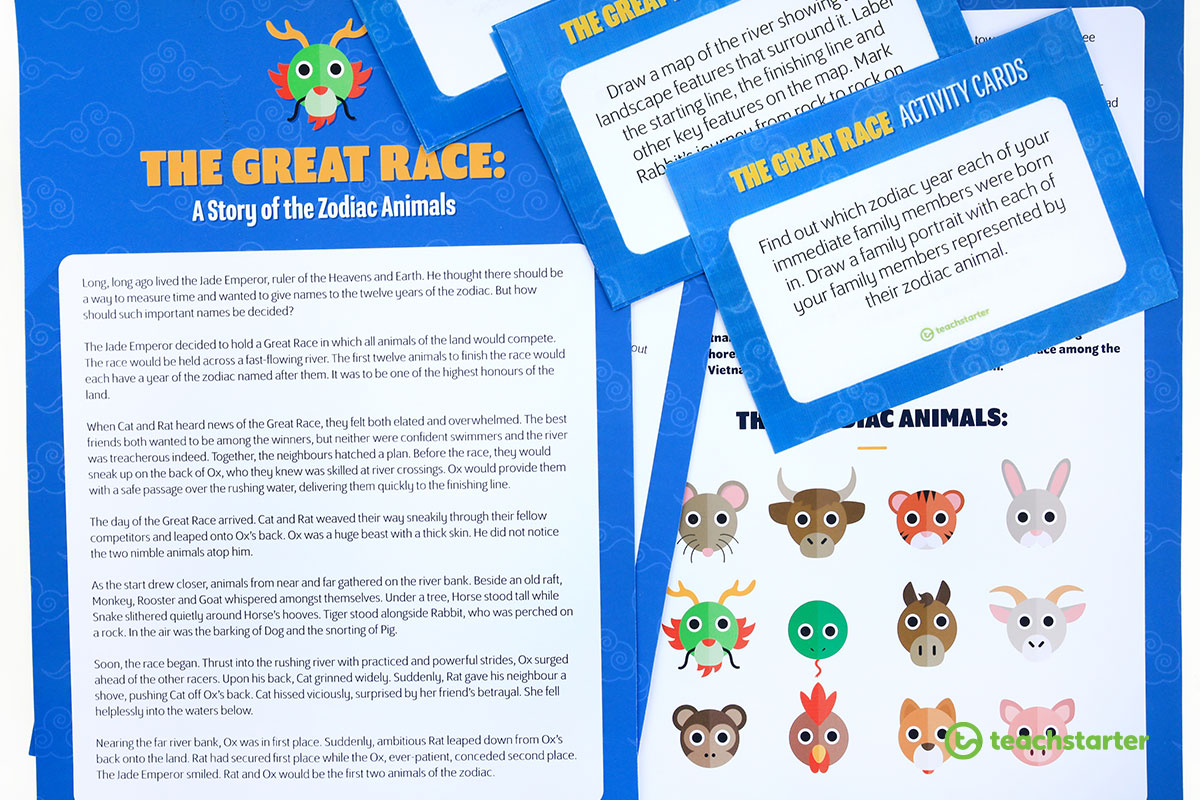 Have you ever wondered how each of the years on the lunar calendar became named after an animal?
There are many stories telling how the animals of the zodiac calendar came to be. Naturally, they vary slightly from culture to culture. Teaching through story-telling is WONDERFUL so we decided to create a new Lunar New Year teaching resource that tells one of the stories of the zodiac animals. But, even better than simply sharing a story, this resource comes with a set of activity cards too!
---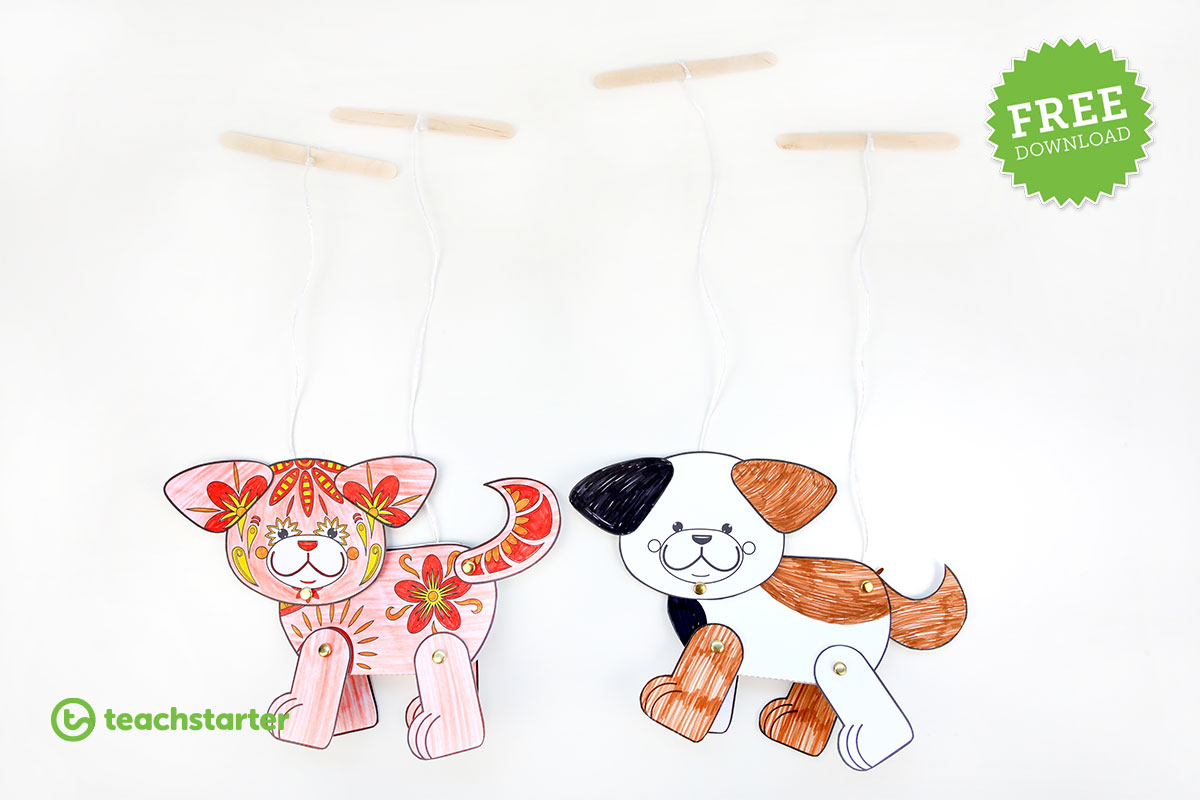 2018 is the Year of the Dog. Connect your students' learning about the Zodiac Animals to another aspect of East Asian culture with this super fun craft activity. Use this template to make a paddle controlled Year of the Dog String Puppet!
This is a fun activity that can be used across most year levels (lower years students may need help with the split pins and taping the strings to the paddle pop stick). Puppetry is an important form of storytelling in many cultures. In China, paddle controlled marionette puppets have been used to pass down traditional stories for thousands of years!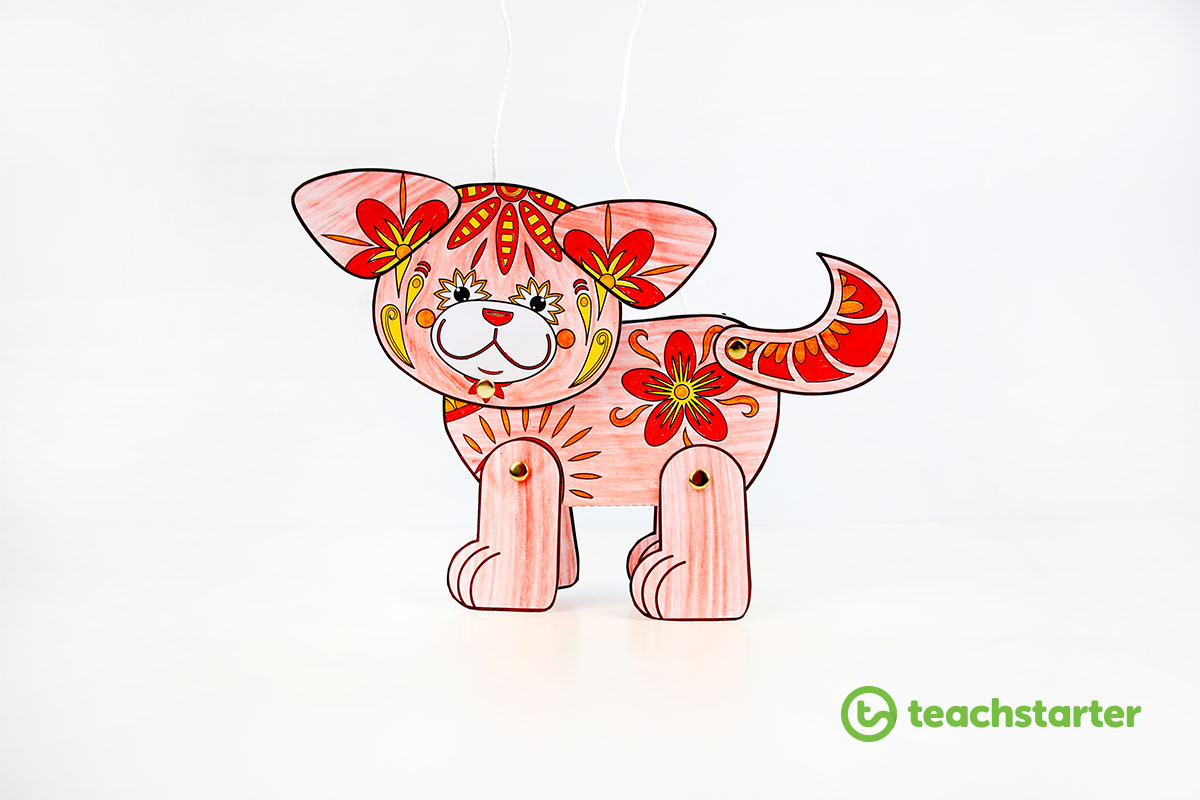 Before making your string puppet, you could show your students some video clips of Chinese marionette puppets. YouTube has a few that you might consider useful.
---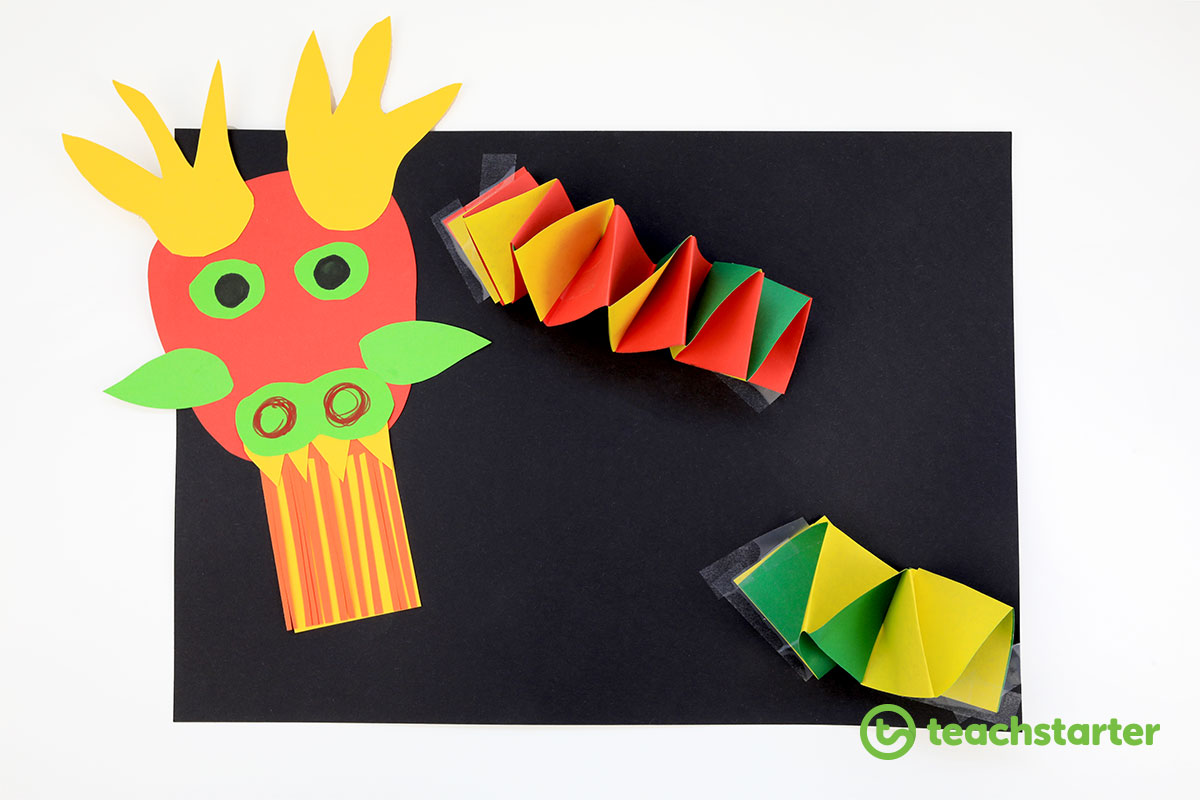 Dragons are an important part of much East Asian culture and mythology. A symbol of good luck, Dragon Dance Ceremonies are a common feature of Lunar New Year celebrations. The dancing dragons, loud drums and firecrackers scare away any evil spirits that may still be hanging about, and welcome the new year with gusto!
Your students can create their own symbol of good luck in this fun East Asian Dragon Art Activity using materials you'll find in your classroom.
---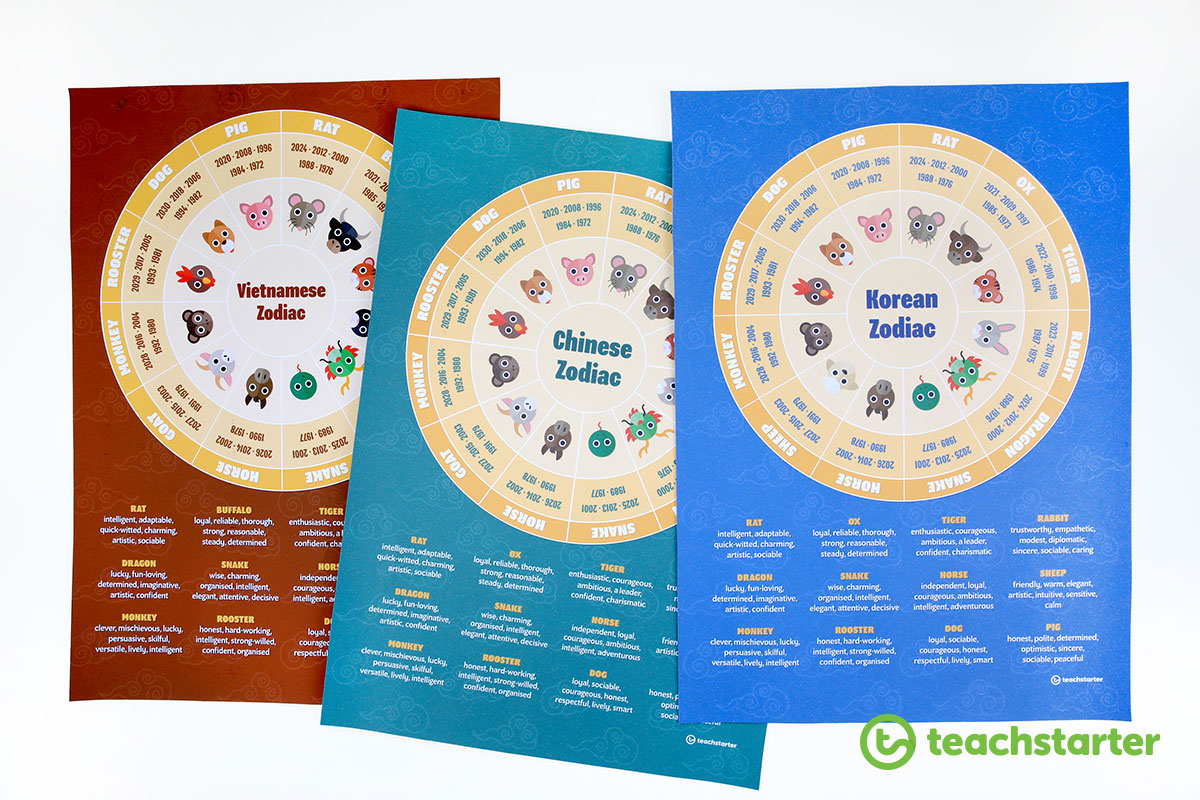 Did you know that zodiac calendars vary slightly across the different countries that celebrate Lunar New Year?
With Lower Years students, you can use this set of Asian Zodiac Calendar Posters to challenge students to identify what is different between each. Middle and upper years students could then research why the calendars differ, discovering differences in the zodiac stories.
In Korea, the 8th lunar year is symbolised by the Sheep.
In Vietnam, there is no Year of the Rabbit, but instead the Year of the Cat.
Students can also use the Lunar Zodiac Calendar Posters to identify the animal year in which they were born and read which characteristic are sometimes associated with their lunar year of birth.
---
More Lunar New Year Teaching Resources
If those five ideas haven't quite got your inner puppy dog jumping up and down with glee, here are some of our other great Lunar New Year teaching resources too:
Lunar New Year celebrations may be born of East Asian cultures, however, they are celebrated by Asian communities all over the world. Talk to your students to find out if they have ever attended Lunar New Year celebrations in their area, or find out what's happening in your local community during the Lunar New Year festival too!
Happy New Year!