If you're looking for some Lunar New Year craft activities, you've come to the right place! Our Year of the Rat Puppet Craft will be a huge hit with your students. It's just one of the many awesome (and super cute) activities that we have available in our Lunar New Year Teaching Resource Collection.
Our designer Sam, has managed to make this rat puppet super adorable!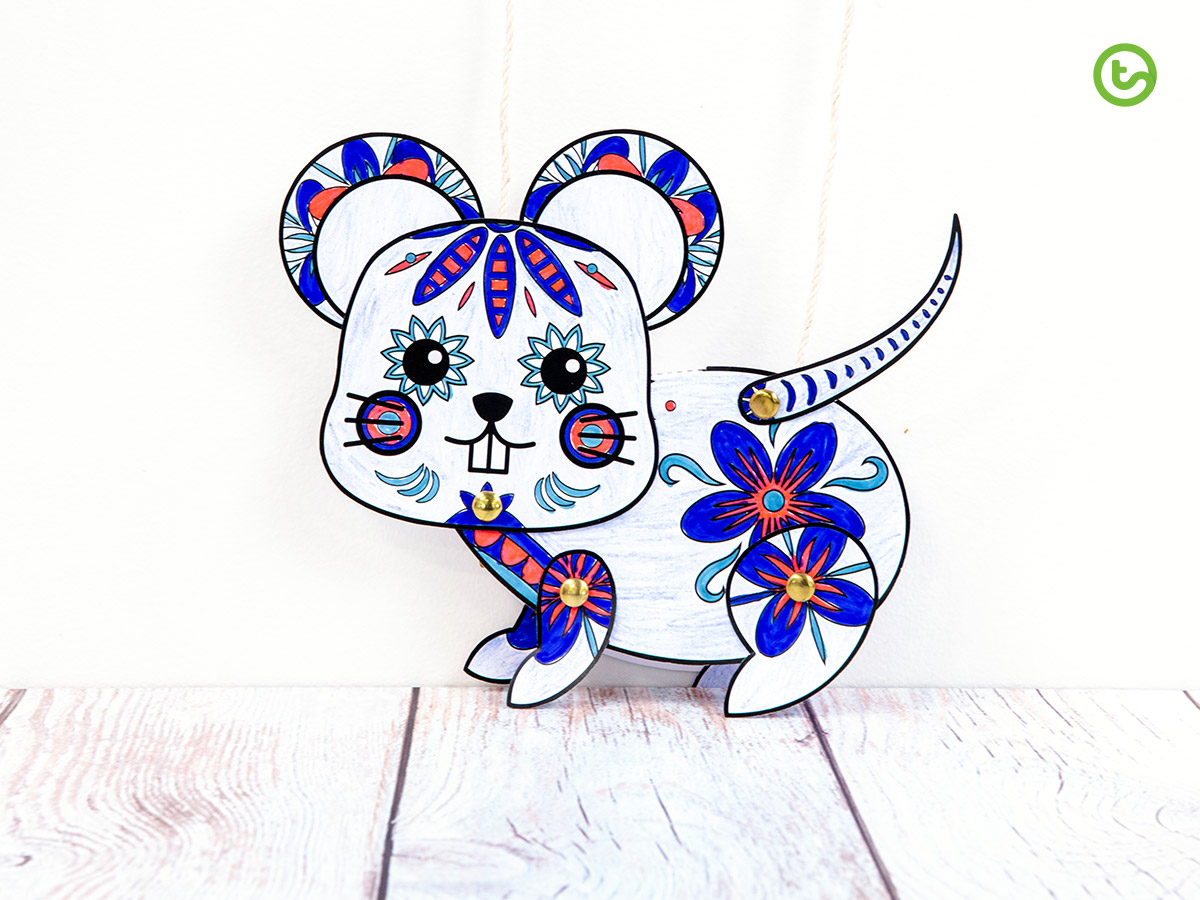 Lots of Australians observe Lunar New Year, which is celebrated on the first day of the lunisolar calendar. It originated in East Asian countries including China, Thailand, Korea and Vietnam.
This year, the Lunar New Year is on Saturday, 25 January.
---
Teaching Kids About Lunar New Year
Before diving too deeply into this topic, help your kids understand what it's all about. This Lunar New Year PowerPoint presentation contains 21 slides with two whole class and two small group or individual activities. The presentation identifies a variety of the countries and cultures that celebrate the Lunar New Year, as well as some of the traditions, symbols and customs of the celebrations.
---
Year of the Rat Craft Activities
Our [FREE] Year of the Rat String Puppet Template is the latest addition to our fantastic Lunar New Year Resource Collection. Your students will love creating this happy little rat whilst learning about the Zodiac animal of the moment!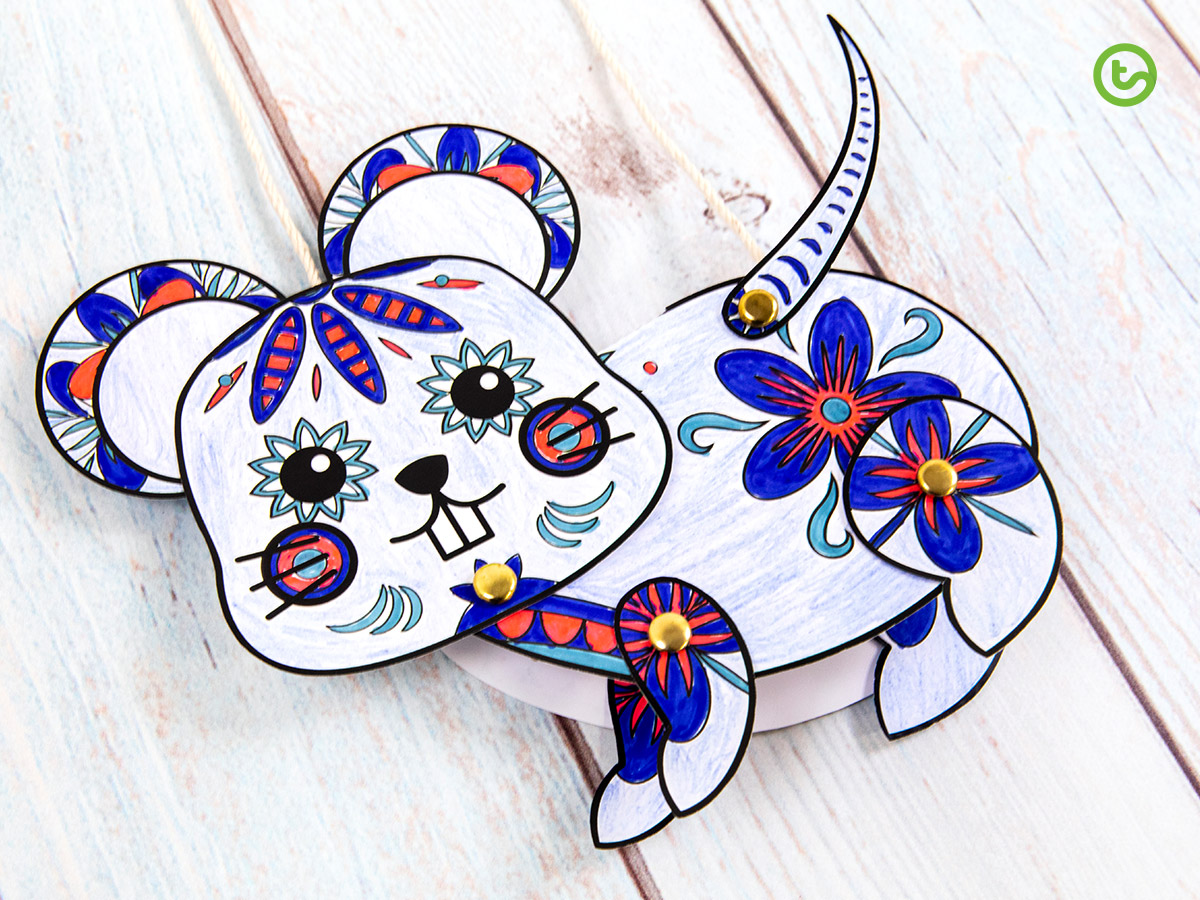 In addition to this super cute rat puppet is another newbie to our Lunar New Year craft collection – this super cute paper lantern.
Your students will enjoy decorating the Year of the Rat Paper Lantern. Then, surprise them with how a piece of paper can turn into a gorgeous paper lantern with a few cuts and the use of a gluestick!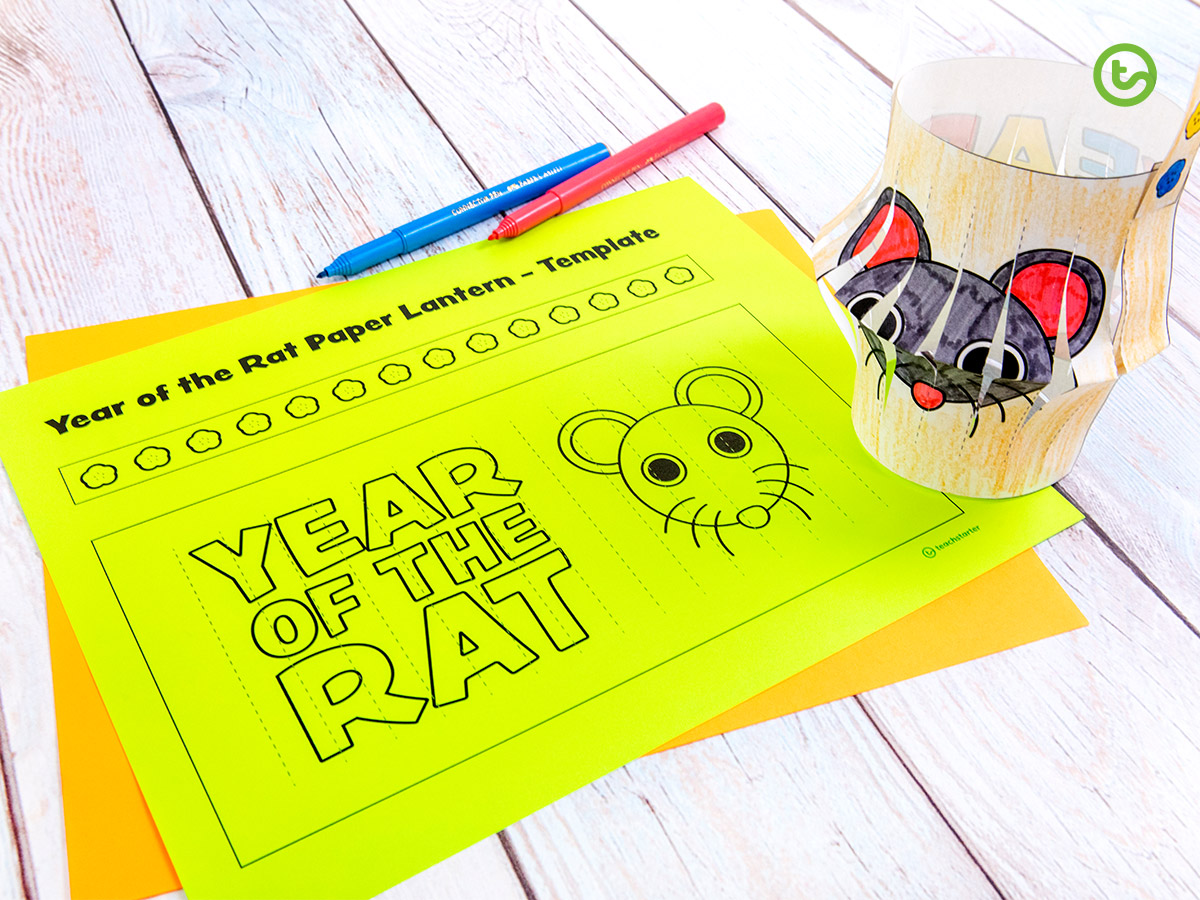 How to construct lantern:
Colour the lantern and handle if desired.
Cut out the lantern along the solid lines.
Fold the lantern in half along the horizontal (longer) axis.
Cut along the dotted lines, making sure you stop at the end of each line. Do not cut all the way through!
Unfold your paper. With the coloured section on the outside, curl the lantern around and glue the ends together to create a circular lantern.
Cut out the paper strip on the lantern template. Use a stapler to attach this paper handle to the lantern.
---
East Asian Dragon Craft
Dragons are an important part of much East Asian culture and mythology. A symbol of good luck, Dragon Dance Ceremonies are a common feature of Lunar New Year celebrations. The dancing dragons, loud drums, and firecrackers scare away any evil spirits that may still be hanging about, and welcome the new year with gusto!
Your students can create their own symbol of good luck in this fun East Asian Dragon Art Activity using materials you'll find in your classroom.
---
Zodiac Calendars (Chinese, Korean and Vietnamese)
Did you know the zodiac calendars vary slightly across the different countries that celebrate Lunar New Year?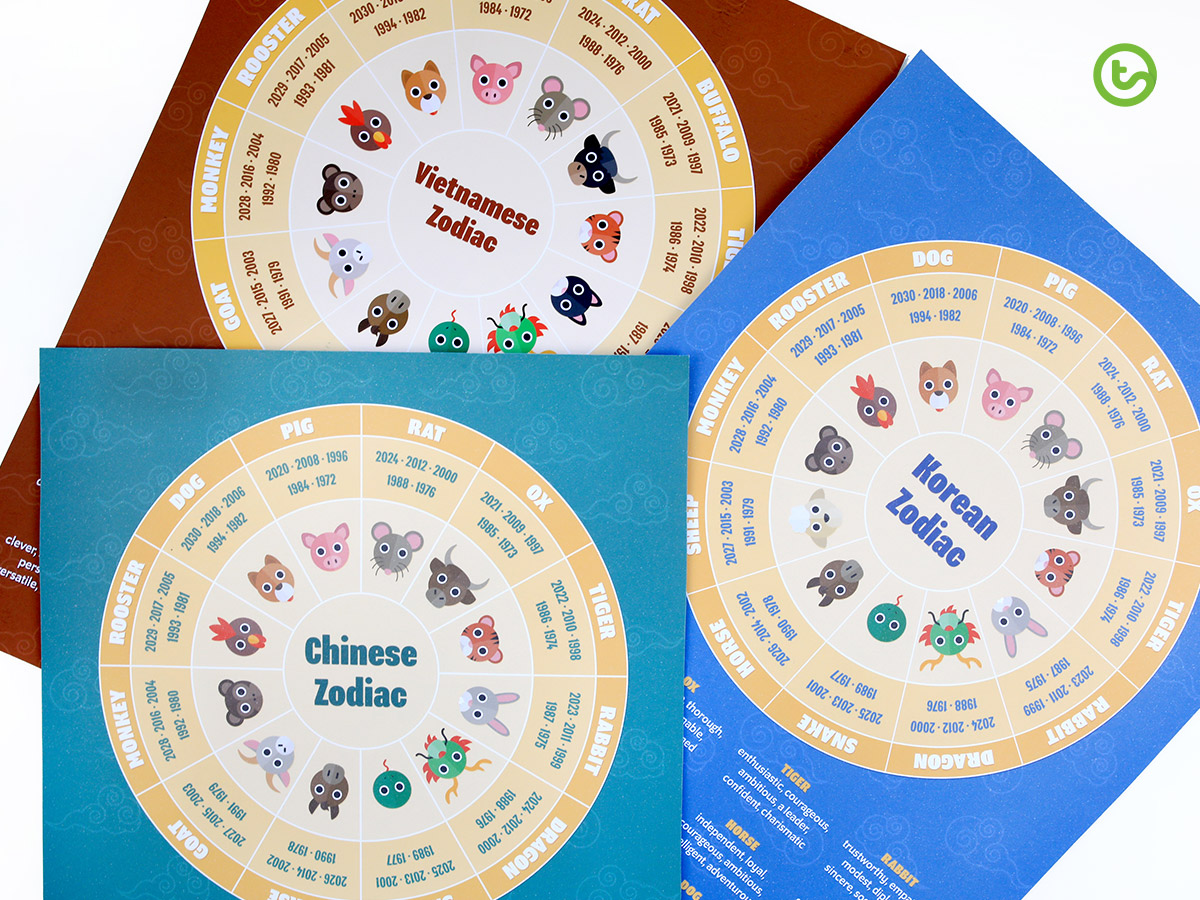 Download each of the calendars and have your students choose two calendars. Then, have them compare and contrast the two calendars using a Venn diagram.
Have your students work out the animal year in which they were born and read which characteristics are sometimes associated with their lunar year of birth!
---
The Animals of the Zodiac Activity for Kids
Have you ever wondered how each of the years on the lunar calendar become named after an animal?
There are many stories telling how the animals of the zodiac calendar came to be. Naturally, they vary slightly from culture to culture. We know teaching through storytelling is gold. So, we have included this story and task cards about the animals of the zodiac in this collection of activity ideas.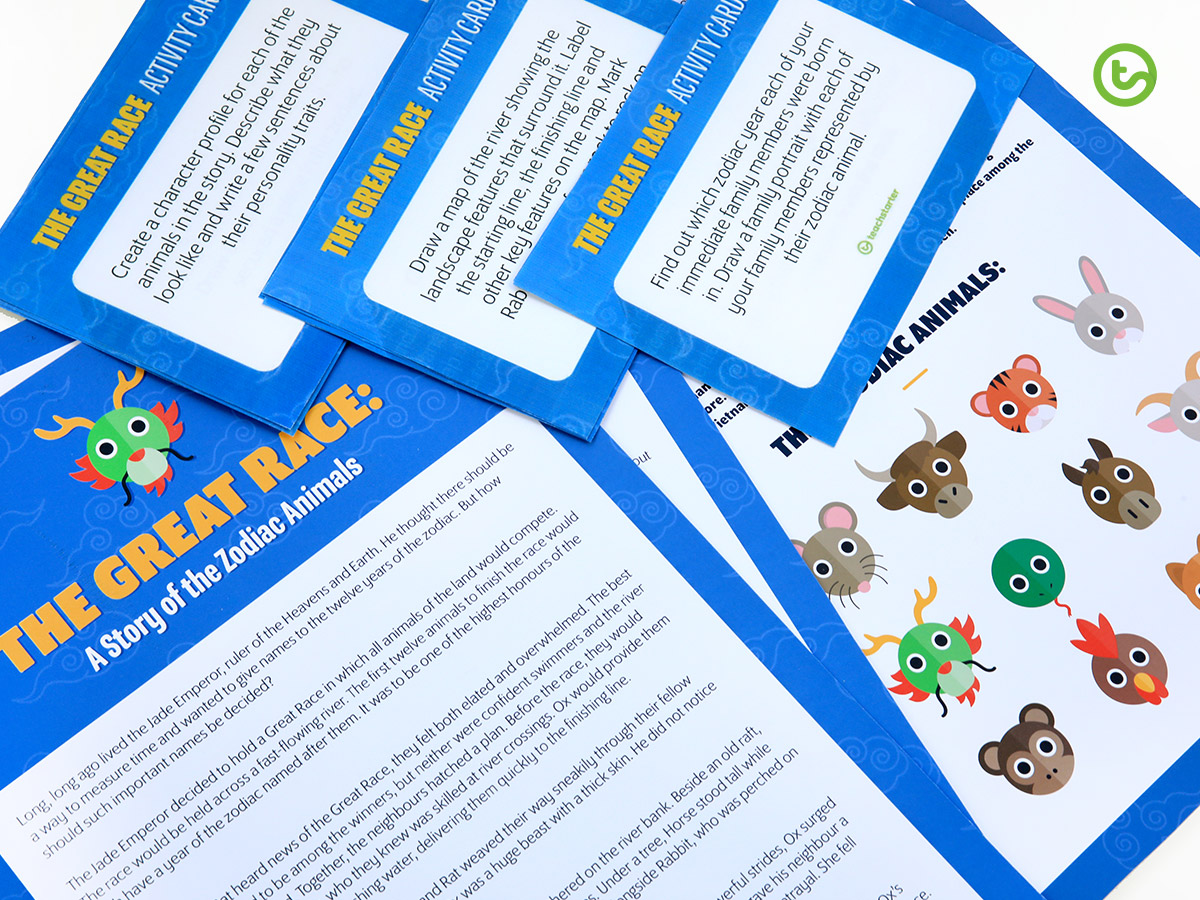 Check out our Lunar New Year teaching resource collection for more awesome ideas.
We wish you a happy, prosperous and fun Lunar New Year!
Don't forget to #teachstarter on Instagram to share your students' wonderful work!