Big shout out to Taylor from @teachinginqld for the template and fantastic craft idea! Go and follow her on Instagram for some amazing ideas to use in your classroom!
Are you looking for a quick, engaging and easy craft activity to do with your students?
I've got one for you that will also motivate their reading habits! Monster corner bookmarks!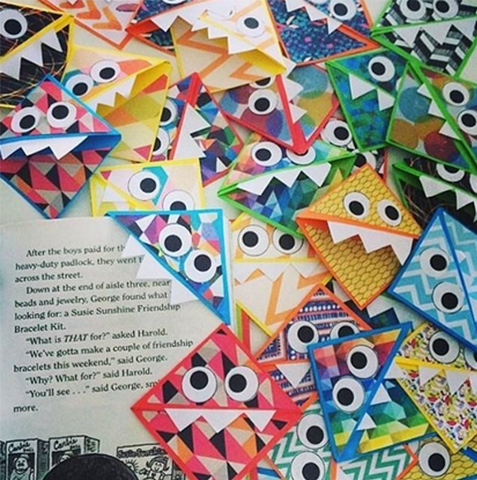 Instructions
Print the Monster Corner Book Mark template.
Cut along the outside of the template design.
Fold each triangle on top of each other and paste the two triangles together, creating a pocket.
Decorate your design by colouring the template or by printing onto coloured paper and adding wobbly eyes.
This activity has been a huge hit with my students and I'm confident that you will love it too!
These could also make terrific presents for students at the end of the year! Your classroom library will be decorated with these adorable little bookmark creatures in no time.
Sometimes my students need an activity that allows them to have a brain break while sitting down at their desk.
Since introducing these corner bookmarks, my students have been able to self-settle after lunch breaks by grabbing one of these sheets from a basket and independently making their own creations.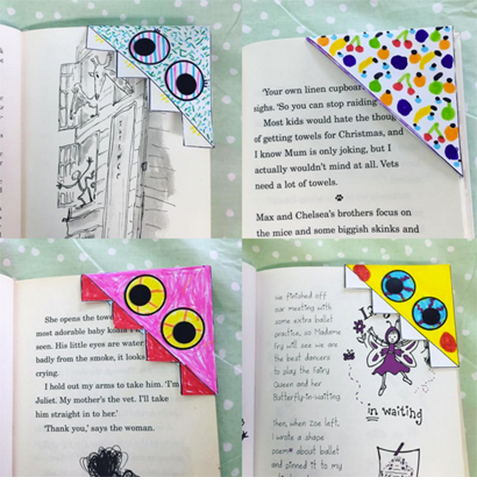 So, what are you waiting for? Simply print and go!
Don't forget to share your creations with us.