It's a funny time of year! Lately, there has been a focus on learning from home – in particular, important lessons such as reading, writing and arithmetic. And of course, this is incredibly important! What's also essential, however, are lessons focusing on other skills and interests – such as in the Arts. As it's a bit of a topsy turvy time at the moment, you may be concerned that not all of your students will be able to complete arts or crafts while they're undertaking remote learning. But don't fear – I've got the perfect activity for you! Take a look at this beautiful flower craft for kids – Fabulous Florals – Paper-Towel Roses Craft Activity.
This flower craft for kids is a quick, easy and engaging activity that can be completed anywhere – at school or at home.
Your students will love to create this colourful bouquet of roses! This activity simply uses basic equipment and materials that you can find in your kitchen.
---
Flower Craft for Kids – Paper Towel Roses
All you need to do is download our Fabulous Florals – Paper-Towel Roses Craft Activity. If you have students who are working remotely, send the PDF via your online learning platform.
These colourful roses can be created to reflect the personality of your students. All they need is some food dye and a little bit of imagination!
Make as many or as few roses as you require.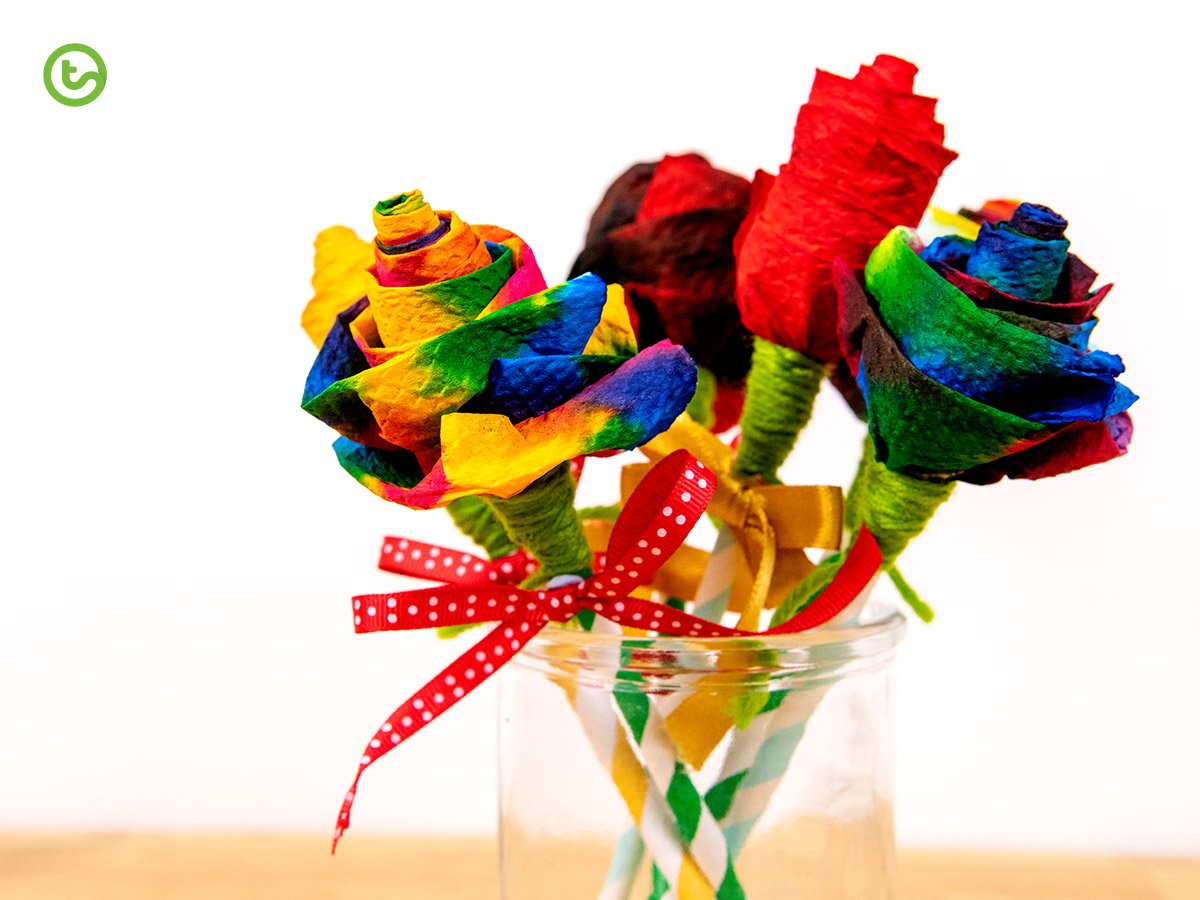 You can choose an eclectic, multi-coloured style or a more traditional single colour rose – or why not combine both for an even more exciting bunch!
The wonderful thing about this activity is that it can be completed independently (depending on the age of your child of course!). That means that parents in isolation don't have to worry about heavy supervision.
Tip: It might be a good idea to wear an apron or art shirt, and to complete this activity outside so that you don't risk staining anything with food dye.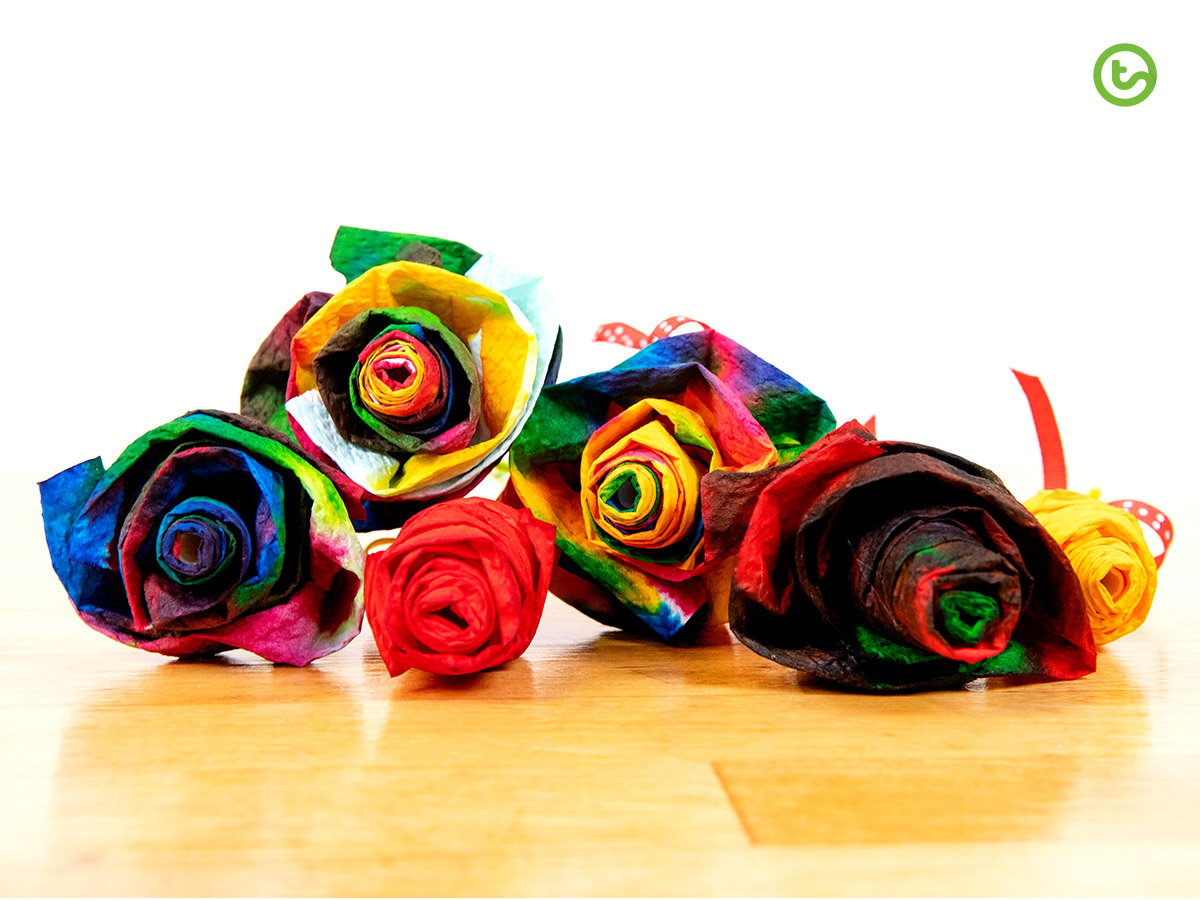 The paper towel rosettes look just like real roses – but they'll last a whole lot longer. The perfect craft activity to brighten up any home or classroom!
---