The beginning of the school year draws closer and closer! Some of you may have started to deck out your classrooms with a new theme for the year, while others may be re-using a theme or classroom displays from previous years. Either way, this Pineapple Classroom Theme Pack will make you want to dance and smile!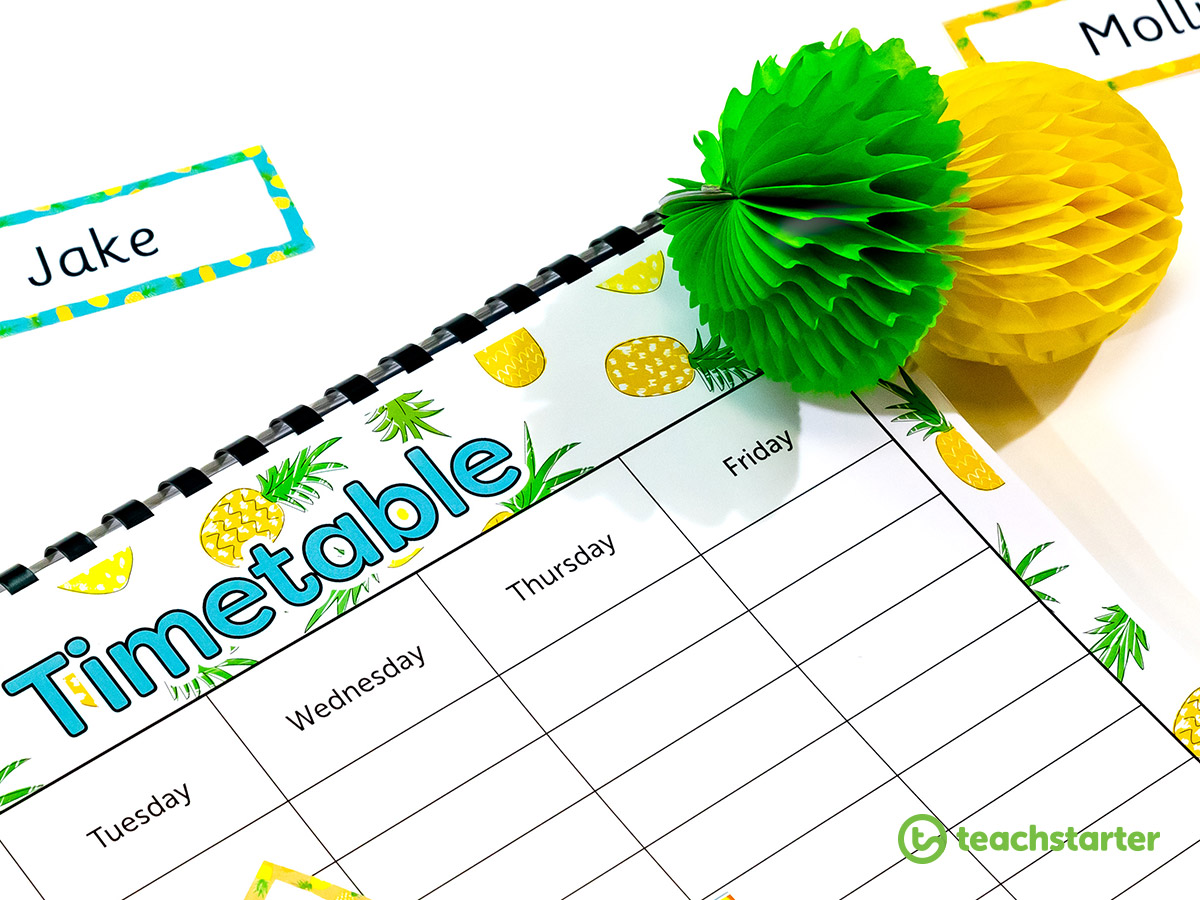 Before we get started with what's included in this gorgeous set of pineapple inspired classroom themed resources, does this theme not make you think of the PPAP (Pen-Pineapple-Apple-Pen) song?
Or is that just the crazies in the Teach Starter office?
---
Why Use a Classroom Theme?
If you have moved schools, classrooms or if this is your very first classroom set up experience, it can be a very daunting task, especially when you walk into a bland and lifeless classroom.
I remember some of the horribly boring classrooms I stepped foot in after a nice relaxing holiday break! I remember feeling so disheartened yet excited at the same time – imagine all of the possibilities.
Our blog Effective Classroom Setup – How to Totally Nail it! has some brilliant suggestions to help you get started with your classroom. One thing that can help is to choose a classroom theme. You may like to search through our huge collection of Classroom Theme Packs for some inspiration.
So, what are some of the benefits of choosing a classroom theme for the year?
Sometimes 'looking' organised can almost make you feel organised. Our classroom theme packs have lots of suggestions and ways you can use the templates to set up a classroom.
Consistency! Students will feel at ease in the classroom if you have some consistency with your displays and organisation.
Helps you to keep it simple. By downloading one of our classroom theme packs – you have everything you may need, not only to set up your classroom, but to get started with your planning.
Pick a theme that your students will be able to relate to – this will make them feel as like they have ownership of their learning space.
---
Pineapple Classroom Theme Printable Downloads
We like to provide a range of themes and colours in our classroom theme packs so that there is variety, from cool calming colours to bright and vibrant themes. This new Pineapple Classroom Theme Pack definitely fits in the bright and vibrant category!
We couldn't create a collection of pineapple-themed resources without including this gorgeous positivity quote poster.
"Be a pineapple. Stand tall, wear a crown and be sweet on the inside." – Kat Gaskin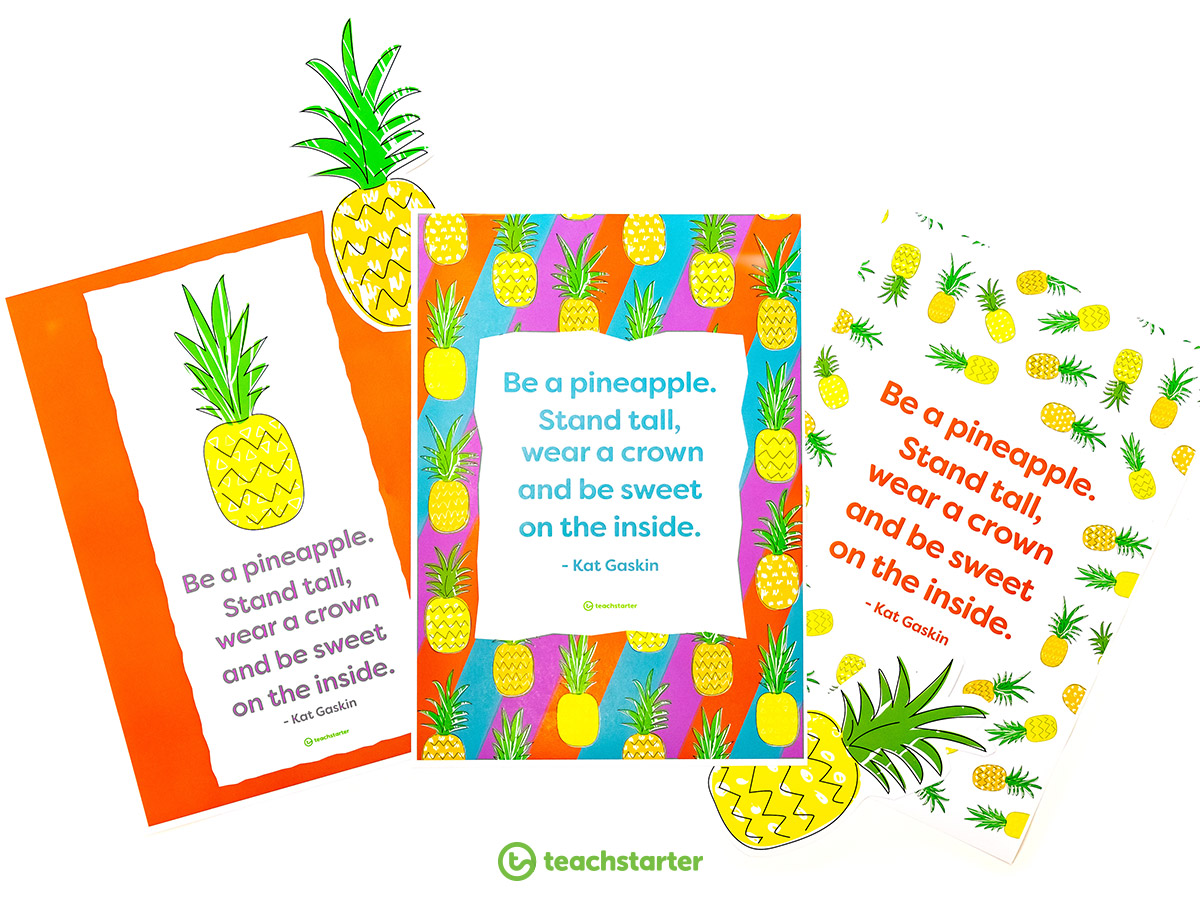 ---
Teacher Organisation Templates – Pineapple Theme
Apart from classroom displays, our classroom theme packs also take into consideration what teachers may need to get themselves organised too.
Here is a list of the awesome editable templates available: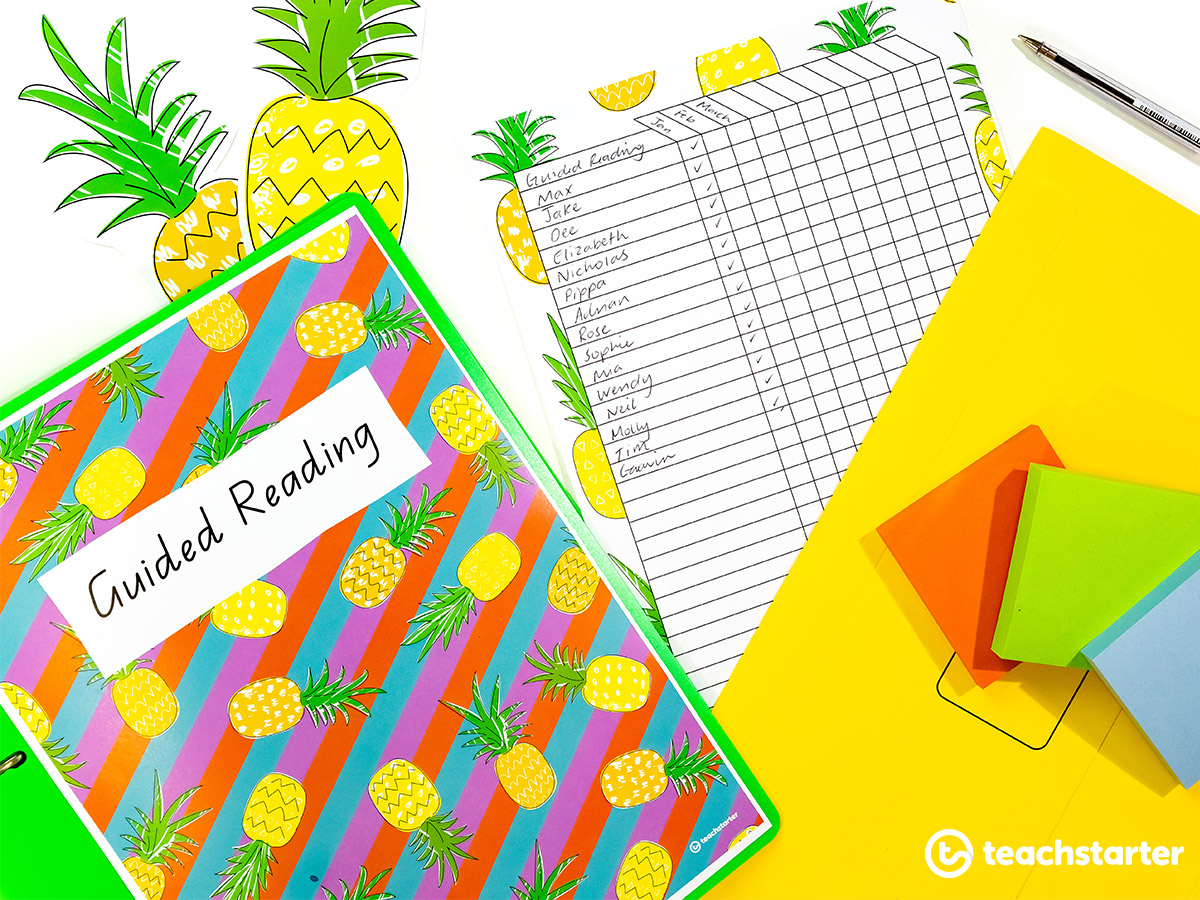 ---
Classroom Display Templates – Pineapple Theme
Of course, we have a collection of resources included in the download that would be perfect to get any classroom up and running!
Here is a list of resources to download to help create a fun, friendly environment for your students: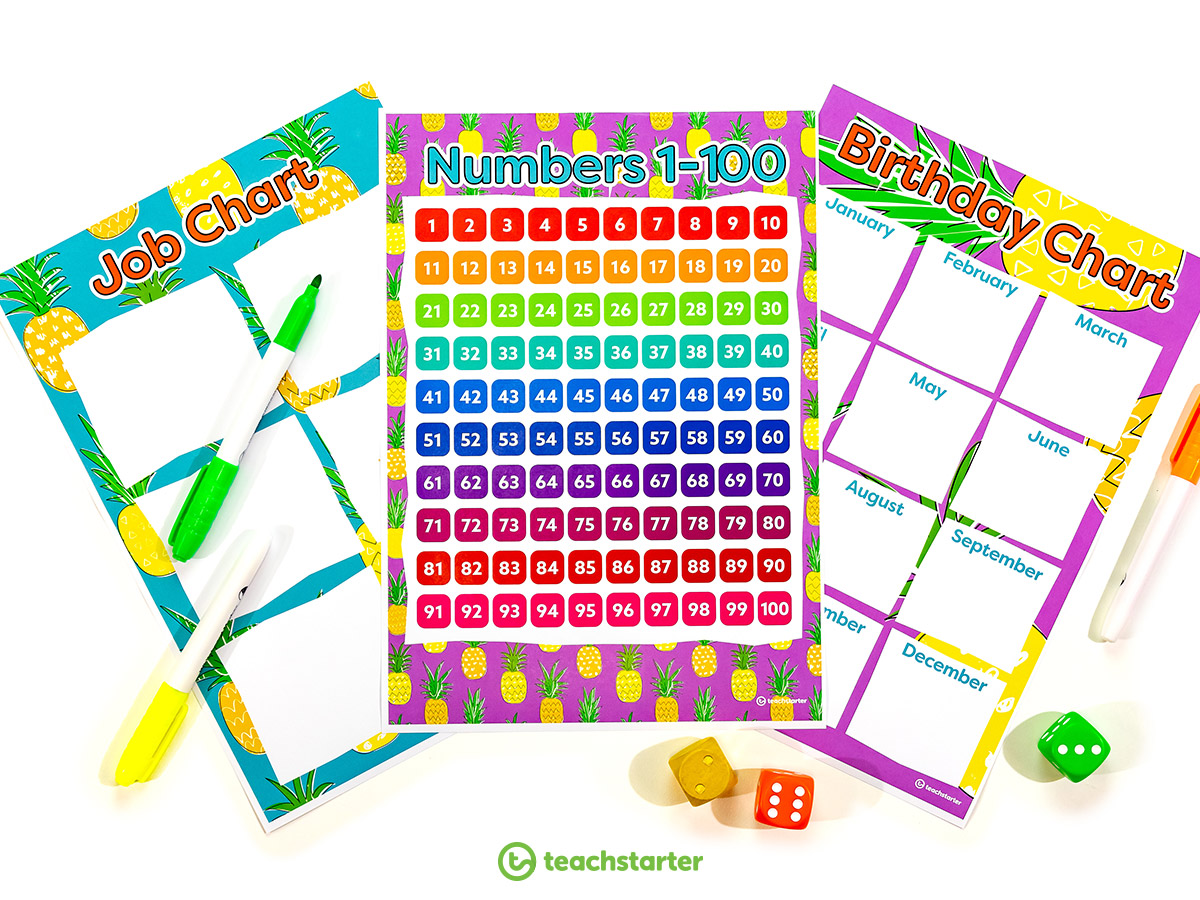 ---
General Classroom Organisation – Pineapple Theme
Getting the classroom organised is another area that is covered in our all-inclusive classroom theme packs.
Here are a few of the resources to help get your classroom organised.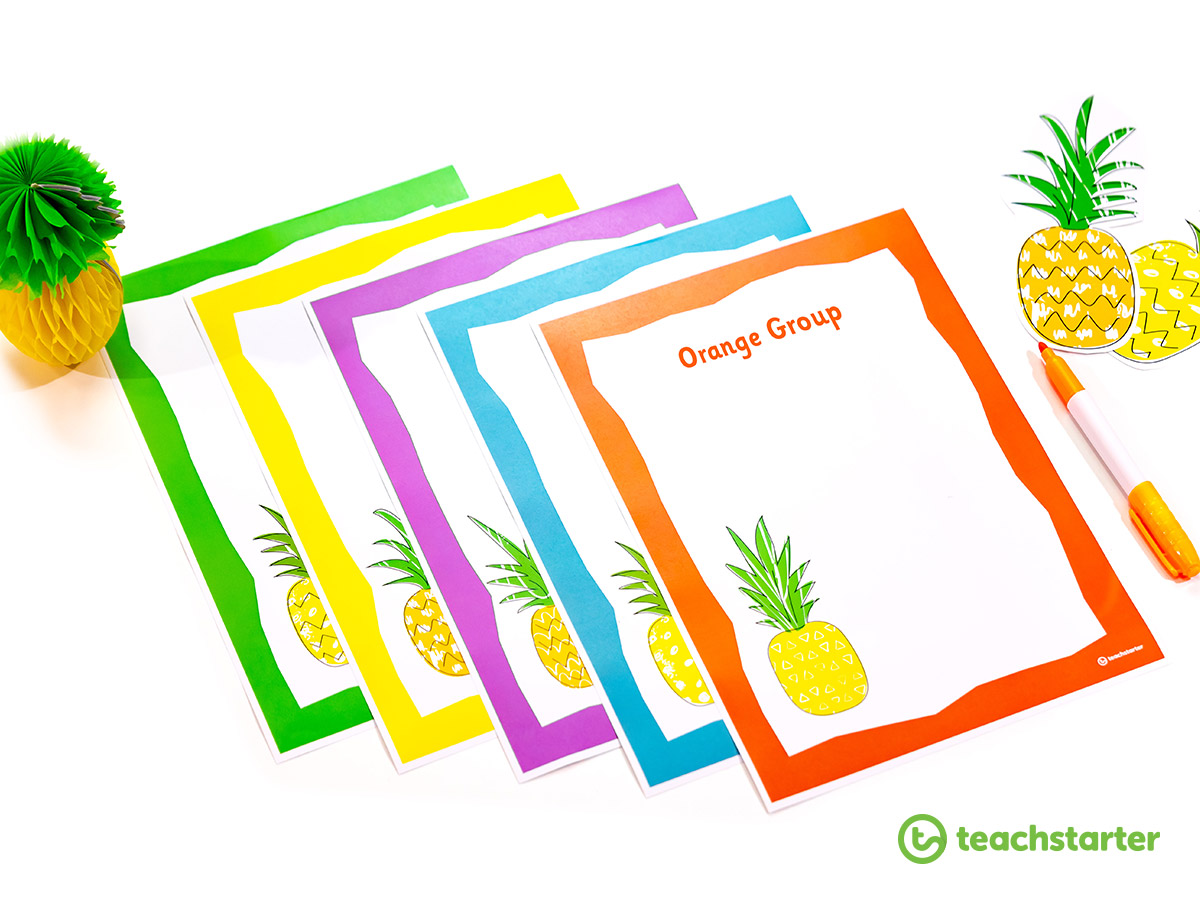 ---
Student Award Templates – Pineapple Theme
How absolutely adorable are these student award templates that you can have on hand to give to your students to celebrate personal achievements?
The gorgeous Star Student badges are perfect to attach to students school uniforms so that their parents/carers know they've had a great day!
Along with the badges, there is the Pineapple Award – what student wouldn't love to receive that?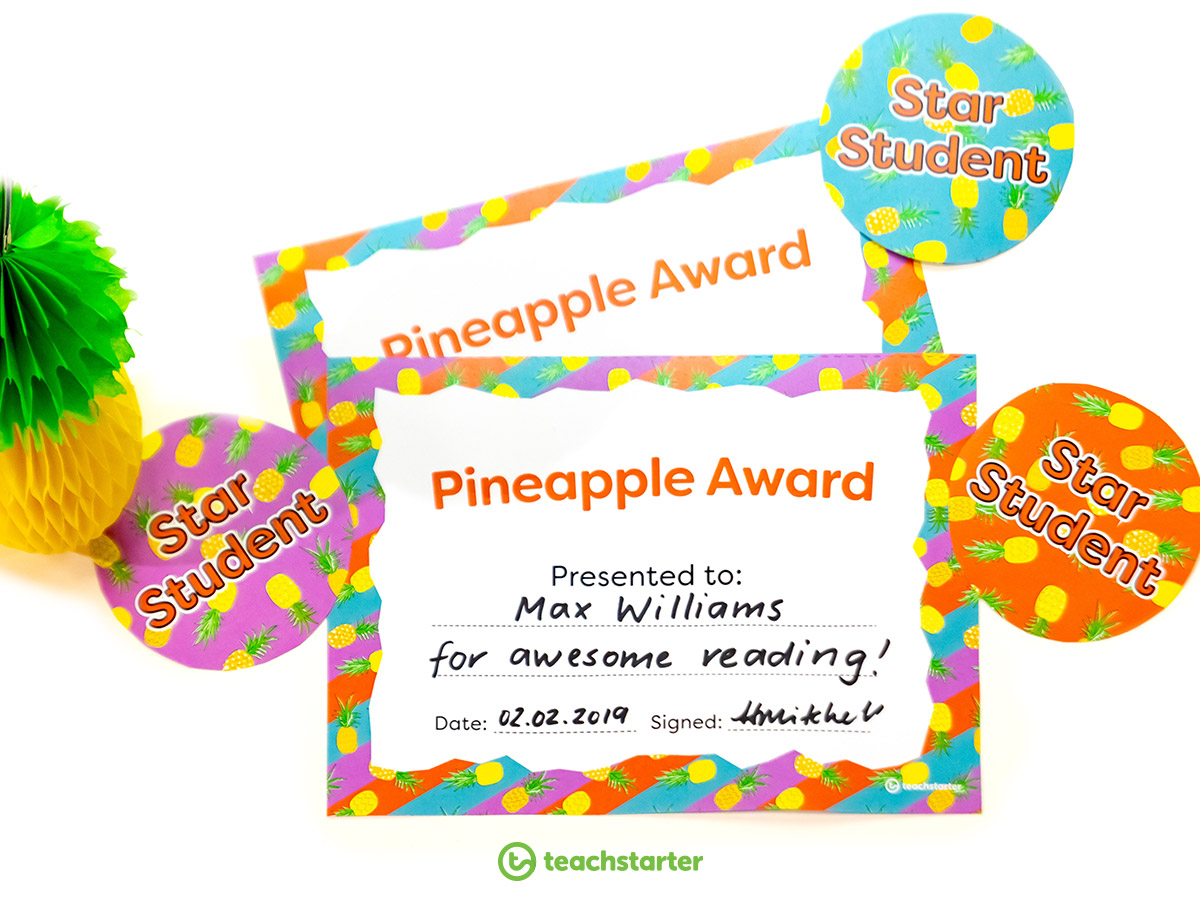 For the full collection head to our Pineapple Classroom Theme Pack.
We'd absolutely love to see your classrooms decked out with this awesome fun and bright theme.
Tag us in Instagram #pineappleclassroom #teachstarter.