All you need is coloured paper, straws and our Mother's Day resource templates.
Simply print our Mother's Day Flower Craft activity out on coloured paper. Alternatively, have your students colour in the flower and petals themselves.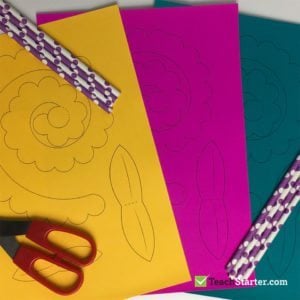 Cut out the flower and leaves. I used sticky tape to stick it all together. Glue would work just as well. I used some paper straws to act as the stem, however, you could also use pipe cleaners.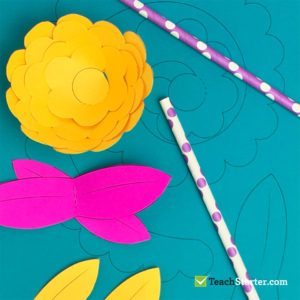 I then printed out the Happy Mother's Day Letter template and cut it out and stuck it on a coloured piece of card.
Your students could write a lovely letter to their mum and give her two flowers to go with the letter.
An easy, yet effective Mother's Day Craft idea for you to do with your students in the lead up to Mother's Day.