Random acts of kindness and showing kindness have certainly been key messages this year, perhaps more than ever. Teaching kids to be kind is the best thing you can do within your classroom, school and community to create kindness! With Christmas just around the corner, we decided to create a gorgeous classroom display featuring some Random Acts of Kindness your students can do within your school.
---
Christmas Random Acts of Kindness
If you are looking for something a little different to display in your classroom in the coming weeks, this printable Christmas-themed Random Acts of Kindness Display is exactly what you need!
It's all about that incredi-bauble kindness!
Random acts of kindness activities included:
Give a compliment to 5 friends today.
Leave a happy note for someone to find.
Make Christmas cards for your local nursing home.
Make a thank you card for someone at your school.
Write happy chalk messages along the pathways at your school.
Do a secret act of kindness for someone.
Show kindness to the environment and pick up litter around the school today.
Smile at everyone you see today.
Plant a tree today.
Create a list of things that you are thankful for.
Make someone laugh today.
Create some bookmarks and leave them in library books.
And, if you wanted some different random acts of kindness that are better suited to your class – this resource is available in an editable version in Microsoft Word. Yep, we thought of everything!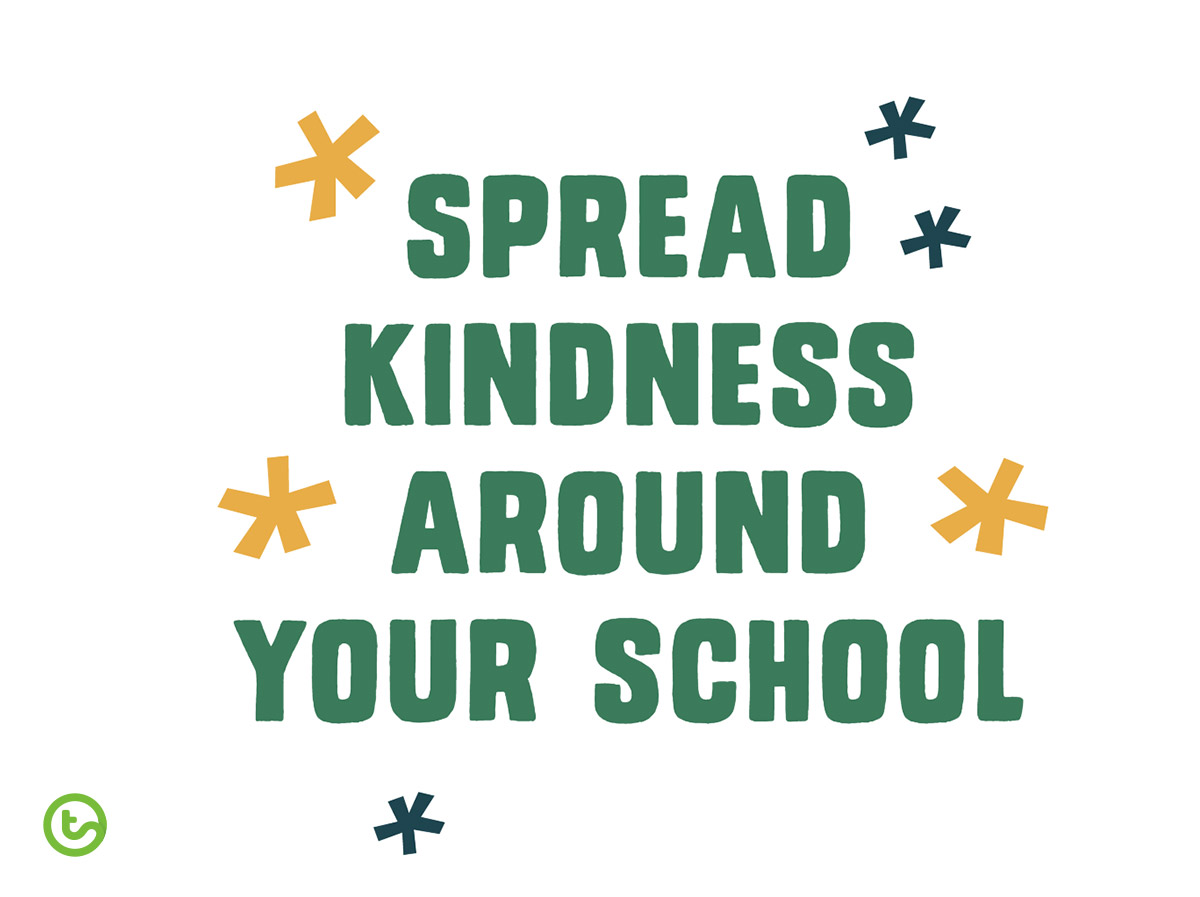 Excited yet?
Or, are you wondering how long it's going to take to print, cut and then create the display? Thinking you don't have enough time amongst report cards and other crazy end of year activities? Well, we definitely thought of all of this when we created this resource. For example, the title isn't individual letters that you have to try and painfully cut out – all you need to do is print the title and stick the two pages together! Plus, the baubles are super easy to cut out – winning!
Tips for Creating and Using This Display
What you'll need:
Printed display (colour or black and white)
Scissors
Glue
String
Pegs
Let's talk about the baubles. Each bauble can be assembled to be double-sided with a number on one side and a random act of kindness on the other. Once you have printed and cut out the baubles, simply glue the front and back of each bauble together.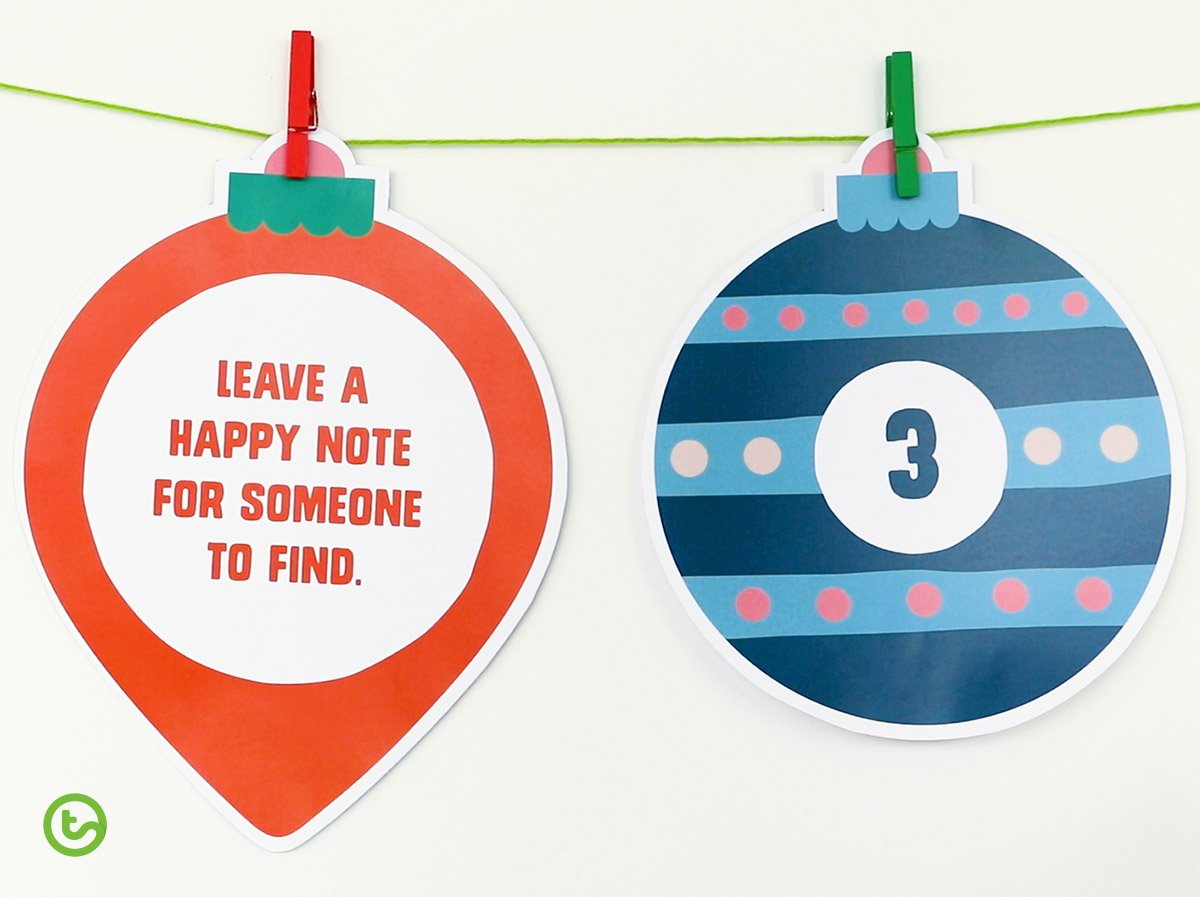 A bit of string hung up underneath the super easy-to-create display banner, add some pegs and you're almost done – simply peg up the baubles with the number facing out! Then, each day, you can turn over the card to reveal the random act of kindness that your students need to complete on that day – easy!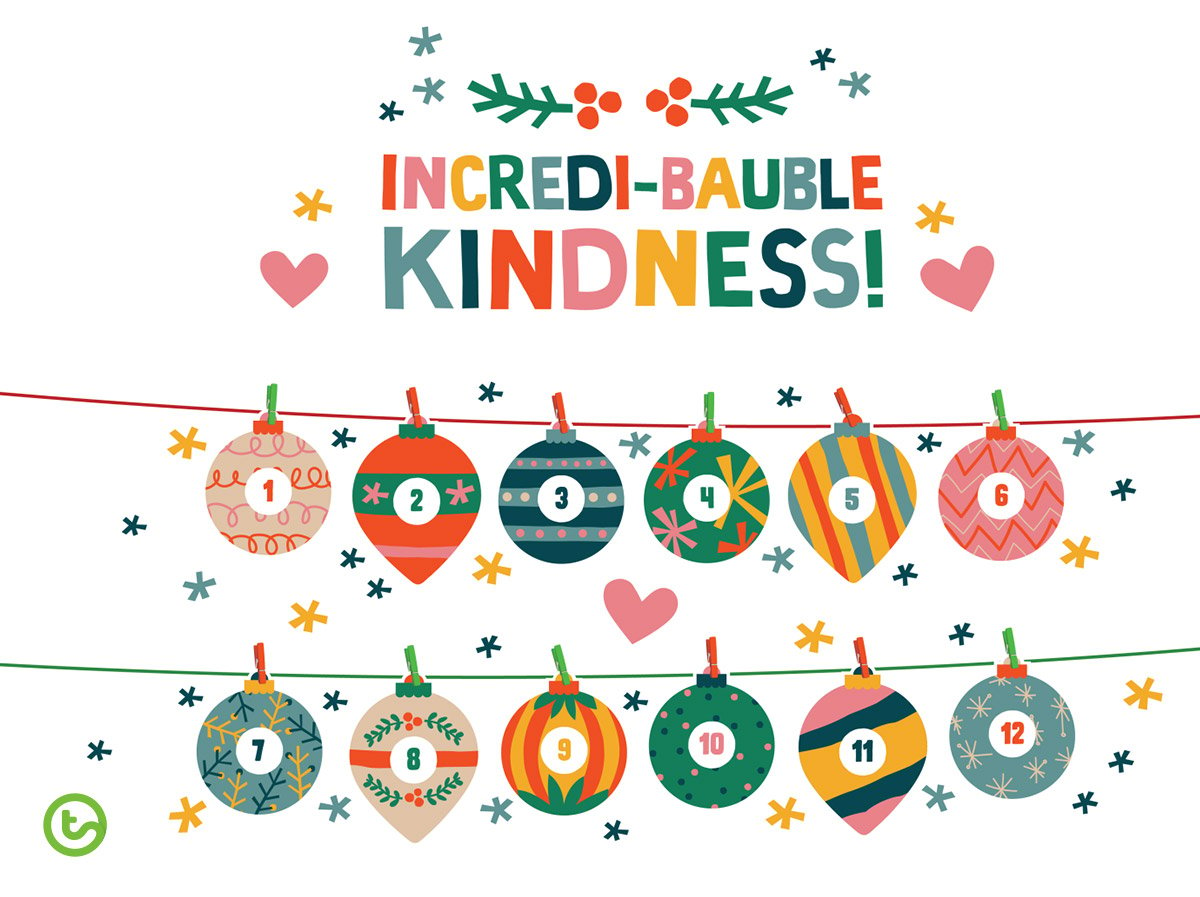 If you're feeling extra creative, there are some additional cut-out decorations included in the resource download that you can add to your display to make it a little bit more special.
You might like to check out our Christmas Random Acts of Kindness Worksheet as well. Students can either write or draw on each of the baubles to record what they did on each of the days.
We'd love to see your displays – tag us on Instagram so we can share your incredi-bauble creations!